Scouting report: No. 3 Arizona Wildcats vs. UMBC Retrievers
The third-ranked Arizona Wildcats (1-0) will take on UMBC Sunday afternoon in McKale Center, two nights after opening their season with a blowout win over NAU.
Game info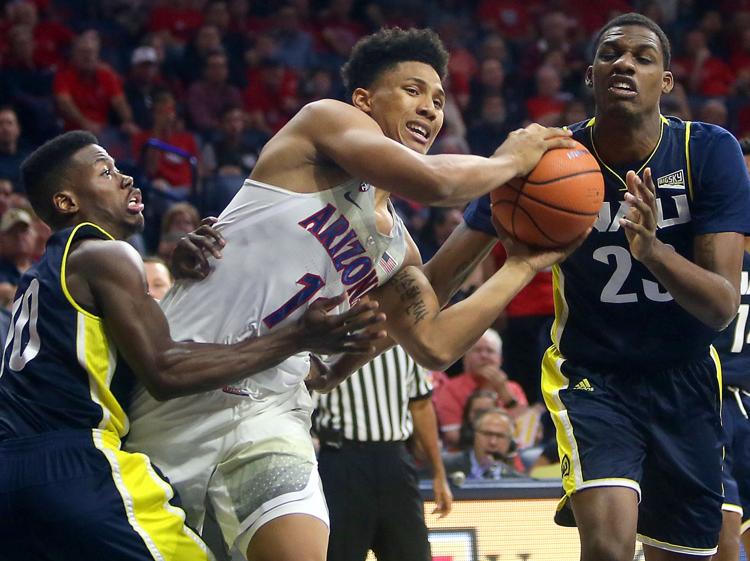 Matchup: UMBC (0-1) at No. 3 Arizona (1-0)
Where: McKale Center
When: Sunday, 4 p.m.
TV: Pac-12 Networks
Radio: 1290-AM, 107.5-FM
Arizona: Probable starters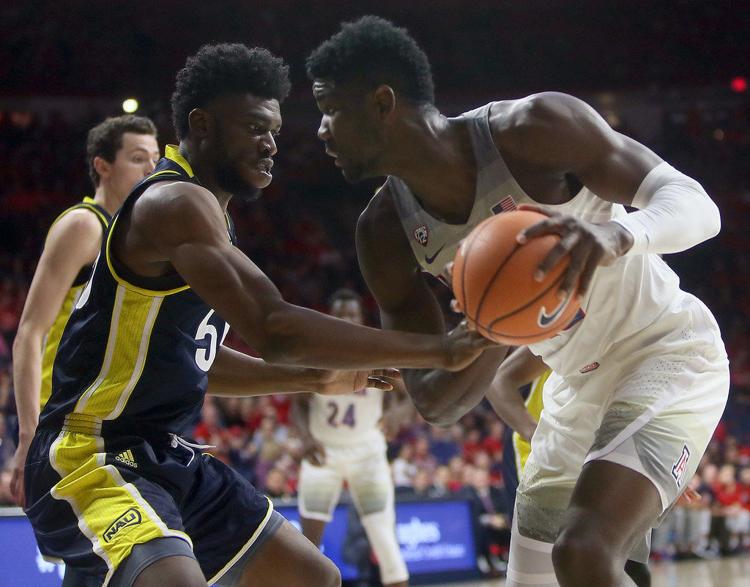 UMBC: Probable starters

How they match up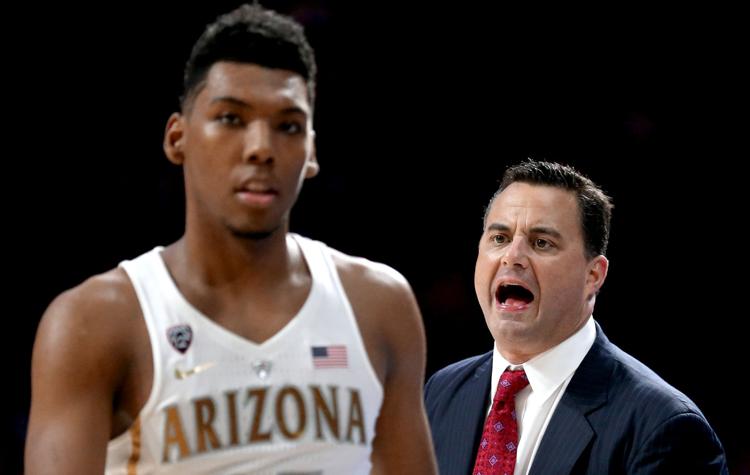 The series: Arizona has never played UMBC, and has only once played any member of its conference, the America East, when it beat Vermont in the first round of the 2003 NCAA Tournament in Salt Lake City.
UMBC overview
UMBC overview: In his first year at a program that had lost 20 games for seven straight seasons and languished with RPIs in the 300s, Ryan Odom quickly turned things around last season. The son of former Wake Forest and South Carolina coach Dave Odom, Ryan led UMBC to a 21-13 record in 2016-17 with an uptempo style. The 13-win improvement was the third-most in Division I last season, following only Minnesota and UCLA, while Odom was given the Joe B Hall Award as the top first-year coach in Division I. This season, Odom returns four starters and has a veteran group to work with. Upperclassmen Jarius Lyles, K.J. Maura and Jourdan Grant make up a backcourt that is the team's strength, while their defense and frontcourt have been weaknesses. Maura will not play Sunday because he has been suspended for the Retrievers' first three games because of a team rules violation.
Key player: Jarius Lyles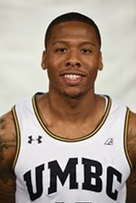 The America East's second-leading scorer last season (18.9 ppg), Lyles can score in a variety of ways and get to the free throw line. He scored 24 points on 40-percent shooting on Friday at SMU.
Key player: Emmanuel Akot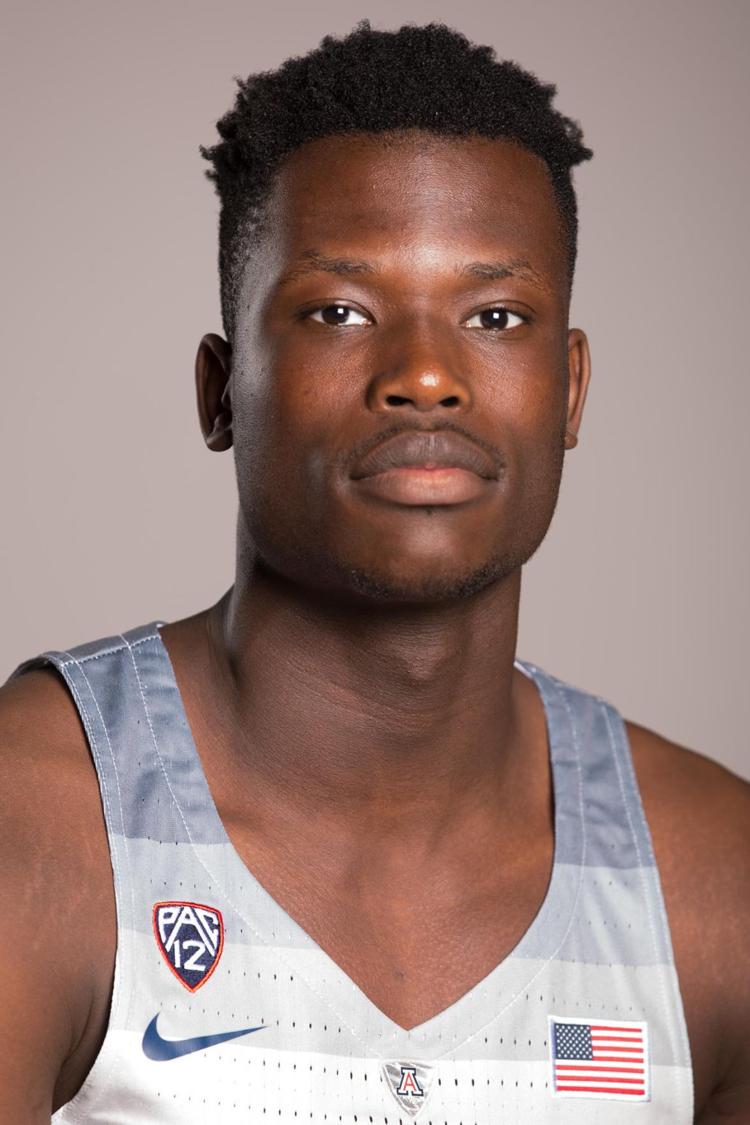 After Akot played tentatively early against NAU on Friday, UA coach Sean Miller said it's easy to forget he was playing his first college game. Actually, the versatile 6-7 forward was supposed to be playing high school ball at this point before he reclassified last spring.
No sunscreen required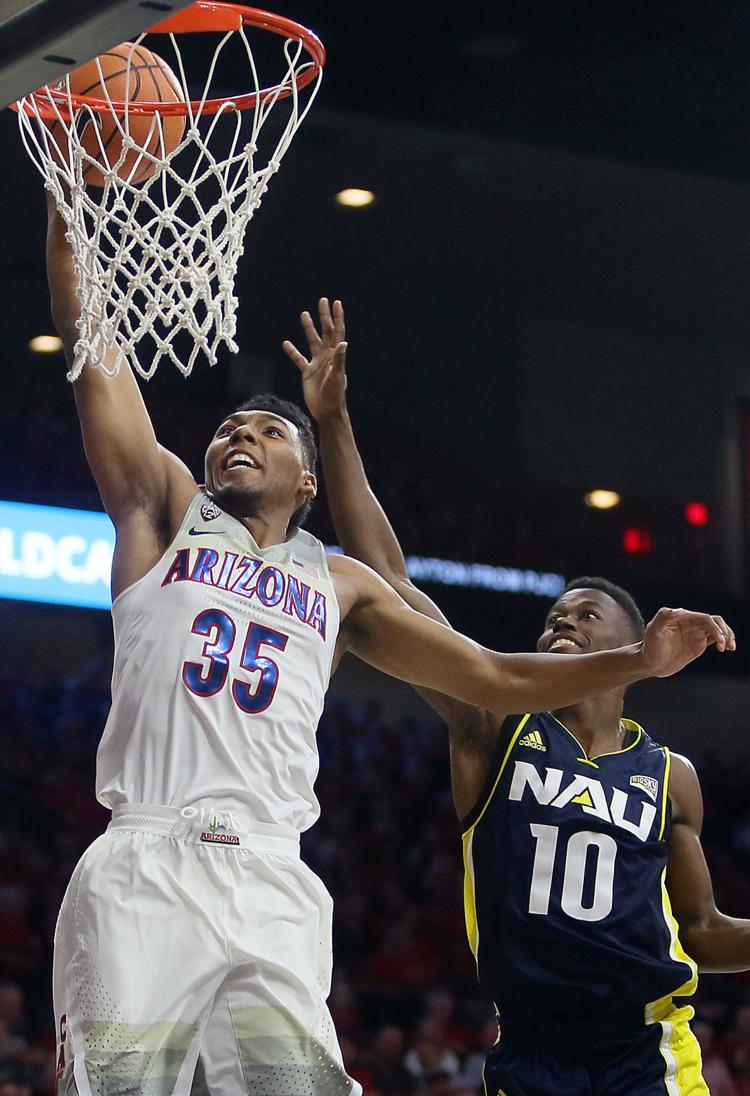 UMBC arrives at McKale Center in what is actually an add-on game to the Nov. 22-24 Battle 4 Atlantis tournament … except the Retrievers won't get to actually go to the Bahamas no matter how well they do.
UMBC is playing in add-on games at SMU and Arizona in the event's attempt to give its primary teams a total of four games, since only three are played in the Bahamas and multi-team events of up to four games count as only three toward the NCAA scheduling maximum.
But it isn't all bad for the Retrievers. They get two nonconference home games after playing SMU and UA on the road.
"It's a good deal for us," UMBC coach Ryan Odom said. "We get two home games we don't have to return and at our level, it's not easy to get those opportunities."
Coaching osmosis
As the son of college coach Dave Odom, Ryan Odom says he grew up in the game as did UA's Sean Miller, whose father was a legendary high school coach in Pennsylvania.
Doing so helped Odom make a successful transition to head coaching jobs in the last two seasons – at Division II Lenior-Rhyne in 2015-16 and at UMBC last season – while Miller rose quickly after taking over Xavier as a head coach in 2004.
"You're learning and not even really knowing your learning by just being around it," Odom said of his youth. "You're seeing how players respond and how coaches can encourage them and make them better people.
"I wouldn't call it an advantage but it's definitely been helpful for me. You grow up in it and you see situations and how to handle them."
Miller said he has known Dave Odom since he was eight, having played at Five-Star Basketball Camps where Odom worked. Miller said Odom later tried to recruit Miller to Virginia, when Odom was an assistant coach for the Cavaliers in the 1980s.
"In some ways you probably know everyone in college basketball if you wait long enough," Miller said.
U Might Be Corrected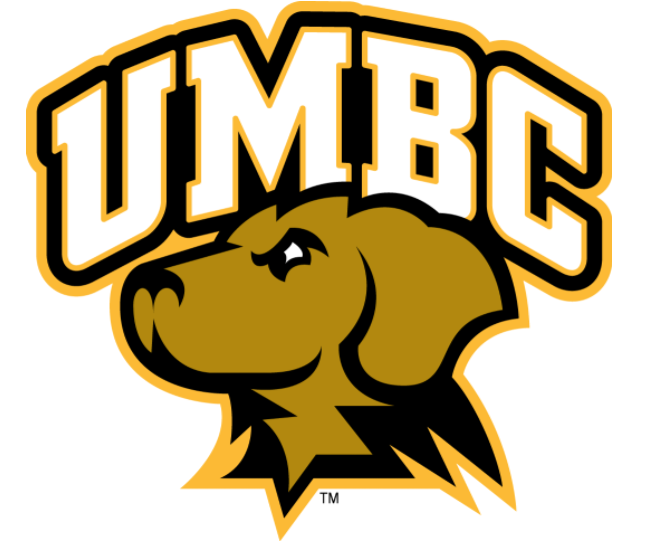 On the third page of UMBC's official game notes, the school offers a plea to media covering the team:
"The full name of our institution is University of Maryland, Baltimore County. We prefer to simply be called UMBC. Please use our full name only on first reference if you must use it at all. Please do NOT call us Maryland-BC, UM-Baltimore Country, Maryland-Baltimore or Maryland (Baltimore County)."
Actually, worse things have happened. Some people jokingly refer to the school as "U Made a Bad Choice" or "U Must Be Crazy."
UMBC is actually ranked No. 159 among national universities, according to U.S. News and World Report, not too far below UA's ranking of 124.
Numbers game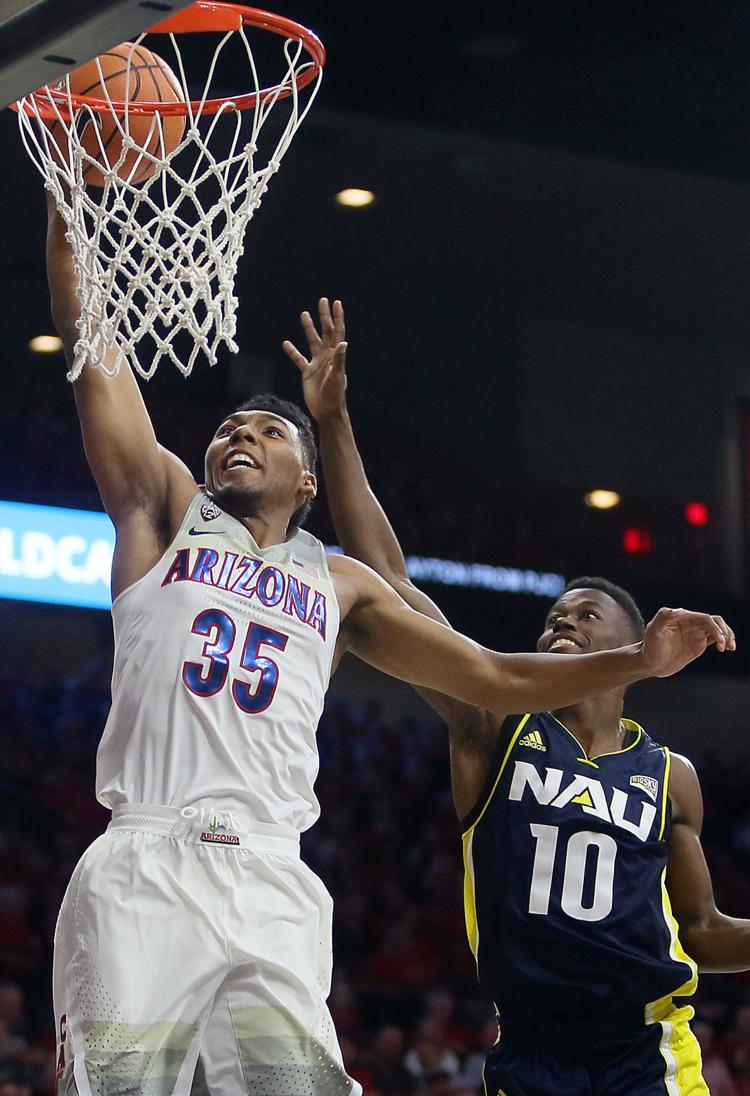 3
How Allonzo Trier's 32-point game Friday ranks among alltime individual scoring efforts in Arizona season openers, behind only Eric Money's 37 against Bakersfield in 1972 and Herman Harris' 34 against ASU in overtime in 1976.
7
Games Parker Jackson-Cartwright has dished five or more assists without committing any turnovers, after he had eight assists and no turnovers Friday.
25
UMBC's national rank in scoring average last season (81.1 points).