Scouting report: No. 9 seed Arizona Wildcats vs. No. 8 seed USC Trojans
The Star's Bruce Pascoe previews all of the game day essentials in Las Vegas, from projected starting lineups to storylines and series history.
Game info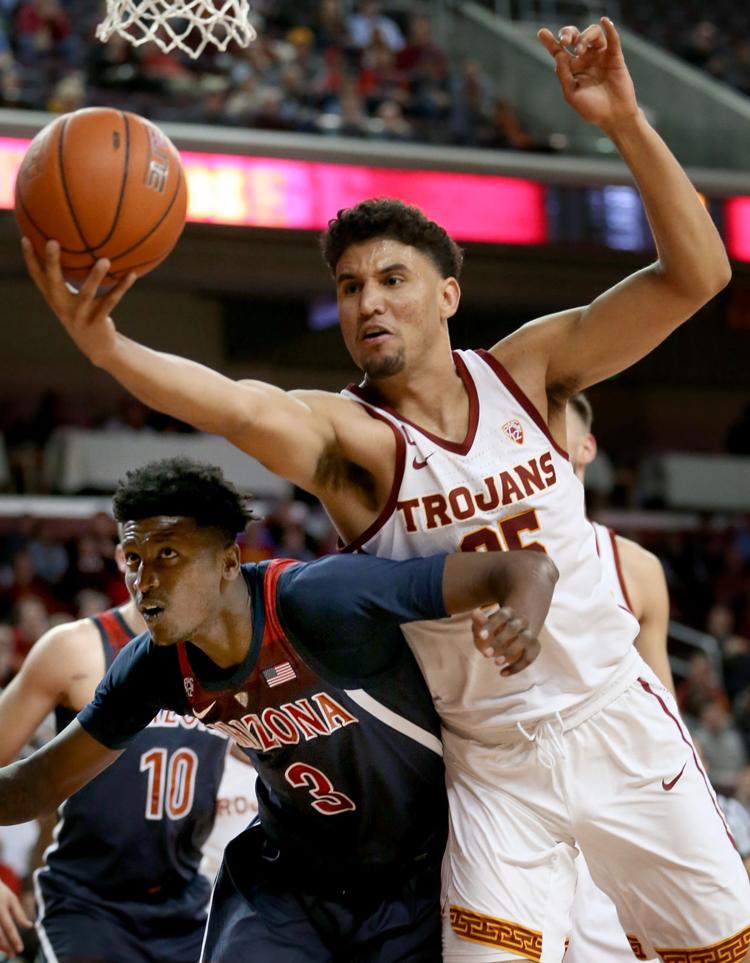 Who: No. 8 seed USC (15-16) vs. No. 9 seed Arizona (17-14)
What: Pac-12 Tournament, first round
Where: T-Mobile Arena, Las Vegas
When: Noon Wednesday
Watch: Pac-12 Arizona
Listen: 1290-AM, 107.5-FM
Follow: @TheWildcaster on Twitter / TheWildcaster on Facebook
Probable starters: Arizona

G Justin Coleman (5-10 senior)
G Brandon Randolph (6-6 sophomore)
F Dylan Smith (6-5 junior)
F Ryan Luther (6-9 senior)
C Chase Jeter (6-10 junior)
Probable starters: USC

G Shaqquan Aaron (6-7 senior)
G Jonah Mathews (6-3 junior)
F Kevin Porter Jr. (6-6 freshman)
F Bennie Boatwright (6-10 senior)
F Nick Rakocevic (6-11 junior)
How they match up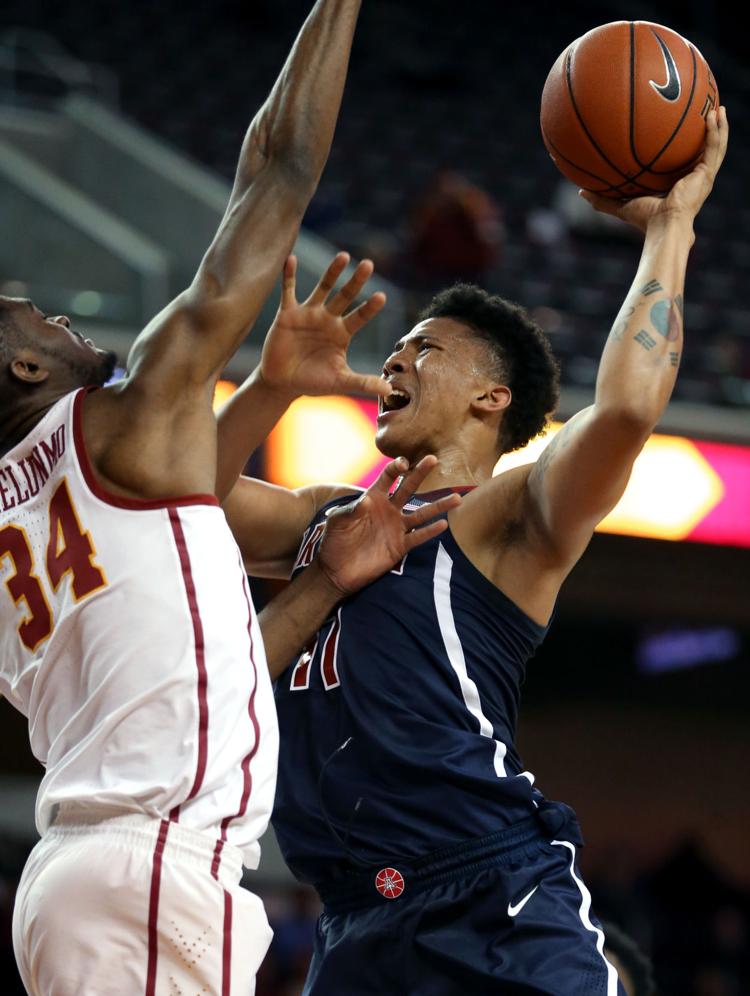 How they got here
Arizona and USC finished in a three-way tie for eighth place in the Pac-12 along with Stanford. The Trojans earned the tiebreaker because both teams were tied in the first tiebreaker, each going 2-1 against teams within the tied group, but USC won the second tiebreaker by beating UA head-to-head on Jan. 24.
The season series
Playing without center Chase Jeter for the first full game because of a back injury, the Wildcats had their worst-shooting game (27.8 percent) of the season while also struggling defensively in an 80-57 loss to USC at Galen Center on Jan. 24. Trojan big men Bennie Boatwright and Nick Rakocevic each collected 12 rebounds while Rakocevic added 27 points on 13-for-17 shooting.
Offensively, Arizona shot poorly all over the floor, missing layups, midrange shots and 3-pointers alike. UA scored just 19 points on 21.2 percent shooting in the first half while missing 18 of its first 20 3-point attempts. UA coach Sean Miller said it was a "miserable" shooting night without Jeter anchoring the post, while he acknowledged confidence might also be an issue.
"If you have a problem with confidence at Arizona, that's a bad place to be, you know? We've been kicking ass in this league for a long time and if making layups is a problem that's a real big problem."
What's new with the Trojans
Like Arizona, USC has only won three games since that Jan. 24 matchup. The Trojans lost four straight games and seven of nine to finish the season, though they beat otherwise red-hot Oregon 66-49 at Galen Center on Feb. 21. Injury-plagued freshman guard Kevin Porter Jr., returned to the lineup at Colorado last Saturday after missing USC's loss at Utah with a sprained ankle; the highly regarded wing has missed a total of 12 games with injury and conduct issues this season.
The Trojans have the Pac-12's second-best 3-point shooting percentage in conference play, but make just 61.5 percent of their free throws in league games. They are only the 10th best in offensive rebounding percentage, though Rakocevic collects 12.1 percent of USC's missed shots when he's on the floor, the 109th best offensive rebounding percentage in the country.
Defensively, the Trojans often use a 2-3 zone often, and held UA to under 30 percent shooting on Jan. 24 but they have allowed opponents to shoot 48 percent or better in their past three games. Overall, USC is only the Pac-12's seventh-most efficient defensive team in conference play.
Key player: Bennie Boatwright
USC
Arizona managed to hold the All-Pac-12 stretch-four to just 2 of 5 3-point shooting on Jan. 24 but he has finished the regular-season on a roll from outside. He's averaged five made 3s over his past five games while shooting 52.6 percent from beyond the arc.
Key player: Brandon Williams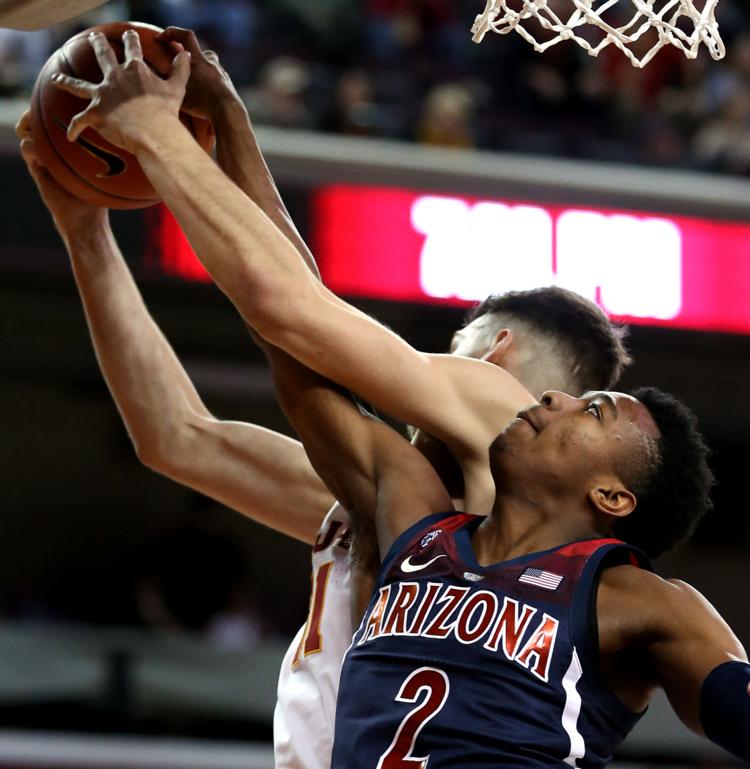 ARIZONA
If the Wildcats are going to survive even one game in the Pac-12 Tournament, they'll need some dependable scoring, careful ballhandling and solid defense — and Williams may be the Wildcats' best bet to deliver all three now that he's playing without restrictions following his knee injury. But that also means Williams has to stay on the floor after three straight games with foul trouble.
Jeter earns academic honors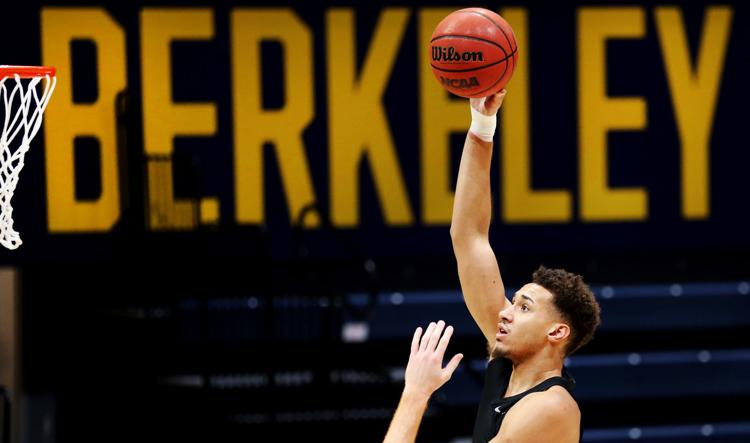 The Arizona Wildcats might have been kept out off the Pac-12's on-court all-league teams Monday but center Chase Jeter was named Tuesday to the conference's all-academic team.
Jeter, a redshirt junior who has a 3.54 GPA, graduated in December with an undergraduate degree in social and behavioral sciences and human understanding. He spent his first two seasons of college at Duke, then redshirted at Arizona in 2017-18 before playing this season.
Jeter is UA's first Pac-12 all-academic honoree since Kaleb Tarczewski earned the honor in 2013-14.
Oregon State's Stephen Thompson, Jr. was named the Pac-12's scholar-athlete of the year, while the Pac-12's all-academic team also includes OSU senior center Gligorije Rakocevic, WSU junior forward Jeff Pollard, OSU guard Zach Reichle and Stanford sophomore guard Isaac White.
Recruits finishing well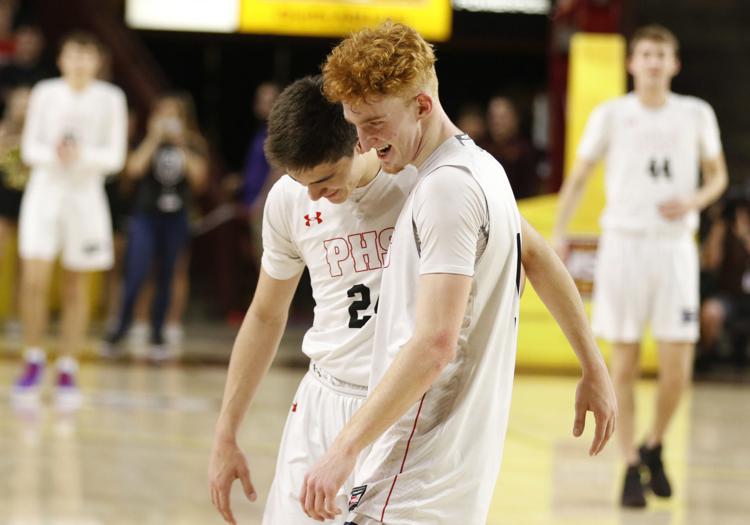 Two weeks after Nico Mannion led Phoenix Pinnacle to the Arizona 6A title, his fellow Arizona recruits are following suit.
Center Christian Koloko helped Sierra Canyon of Chatsworth, California, cruise to a second straight California Open Division title by beating Sacramento's Sheldon High School 76-52 in Sacramento last Saturday.
K.J. Martin, the son of former NBA standout Kenyon Martin, had 23 points and 12 rebounds to lead the Trailblazers, while the 7-foot Koloko has had a role more focused on defense and rebounding.
"His best days are going to be ahead of him," Miller said on his radio show Monday. "He's a great kid and a really good student. Played a great schedule and was challenged every day. … Christian's in a really good place."
Meanwhile, wing Terry Armstrong had 14 points and some defensive heroics to help Scottsdale's Bella Vista Prep win a Grind Session championship title in Kentucky last weekend by beating LaMelo Ball-led Spire Academy 96-94.
Ball had 25 points and eight rebounds but Bella Vista coach Kyle Weaver told the Arizona Republic that Armstrong forced Ball to take long and contested 3-point shots.
"He played phenomenal," Weaver said of Armstrong. "He led our team and his maturity is the most amazing part, he never forced the issue. His senior leadership is what led us to a championship."
In addition, wing Zeke Nnaji scored 46 points to lead Hopkins High School past St. Louis Park 82-59 on Saturday in a Minnesota 4A sectional tournament.
Arch support
When Miller was asked this week how many Pac-12 teams could get in the NCAA Tournament field, he drew up one three-team possibility but qualified that by saying other conferences have arguments, too.
Maybe that's because his brother is living on the NCAA Tournament bubble. So any extra spots the Pac-12 gets just might take one way from Archie Miller, the Indiana coach.
Miller said he speaks every night to Archie, whose 17-14 Hoosiers are listed as one of the "first four out" of the NCAA Tournament on ESPN's latest Bracketology.
"He kind of skews the argument toward a team like that," Sean Miller said. "I think they played more quad one games than maybe any team in the nation. If you were a team like Indiana, what you would say is like, 'Man, how couldn't that have great meaning.'"
Secret sauce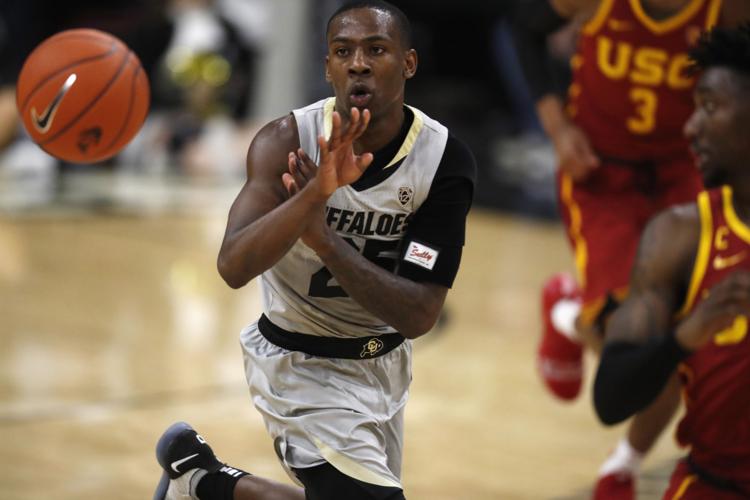 Considering how wide open the Pac-12 has been all season — with even first-place Washington losing to last place Cal — maybe this is the year another team can make a four-game run to win the Pac-12 Tournament.
Colorado is the only Pac-12 team to have achieved that feat, beating fourth-seeded Arizona in the 2012 championship game, so let Buffs coach Tad Boyle explain how it is done.
"When you defend and rebound in tournament play that gives you a chance every single night," Boyle said on the Pac-12's SiriusXM station. "To win four games in four nights, you're going to have to get some luck. You're going to have to win a couple close games, maybe four of them.
"And you better bring your hard hat and your defensive mentality and your ability to compete on the boards because you're not going to light it up on the scoreboard offensively for four nights in a row. If you do, hey, it's cake and ice cream for everybody. That makes it pretty easy."
Numbers game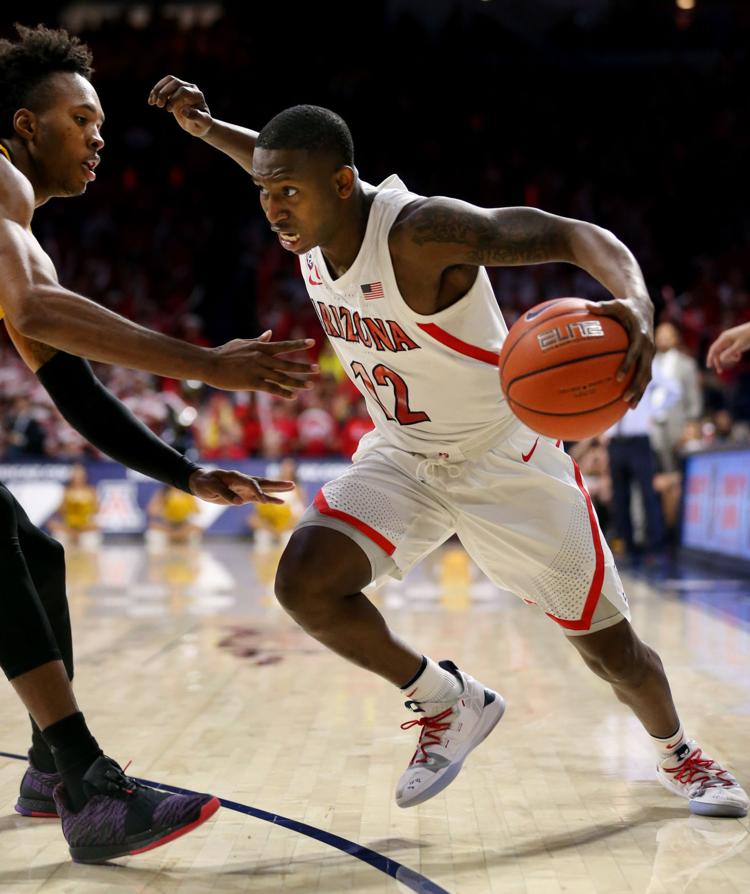 0
Times Arizona has lost to USC in five previous Pac-12 Tournament games, including last season's championship game.
0
Losses in Arizona's last six Pac-12 Tournament games.
10
Arizona wins in its last 11 Pac-12 Tournament games.
0
Times before this season that Arizona has been seeded below No. 7 for the Pac-10/12 Tournament.
1
Point favorite Arizona opened as against USC, according to Vegasinsider.com.
7
Times Arizona has won the Pac-10/12 Tournament in 21 appearances.