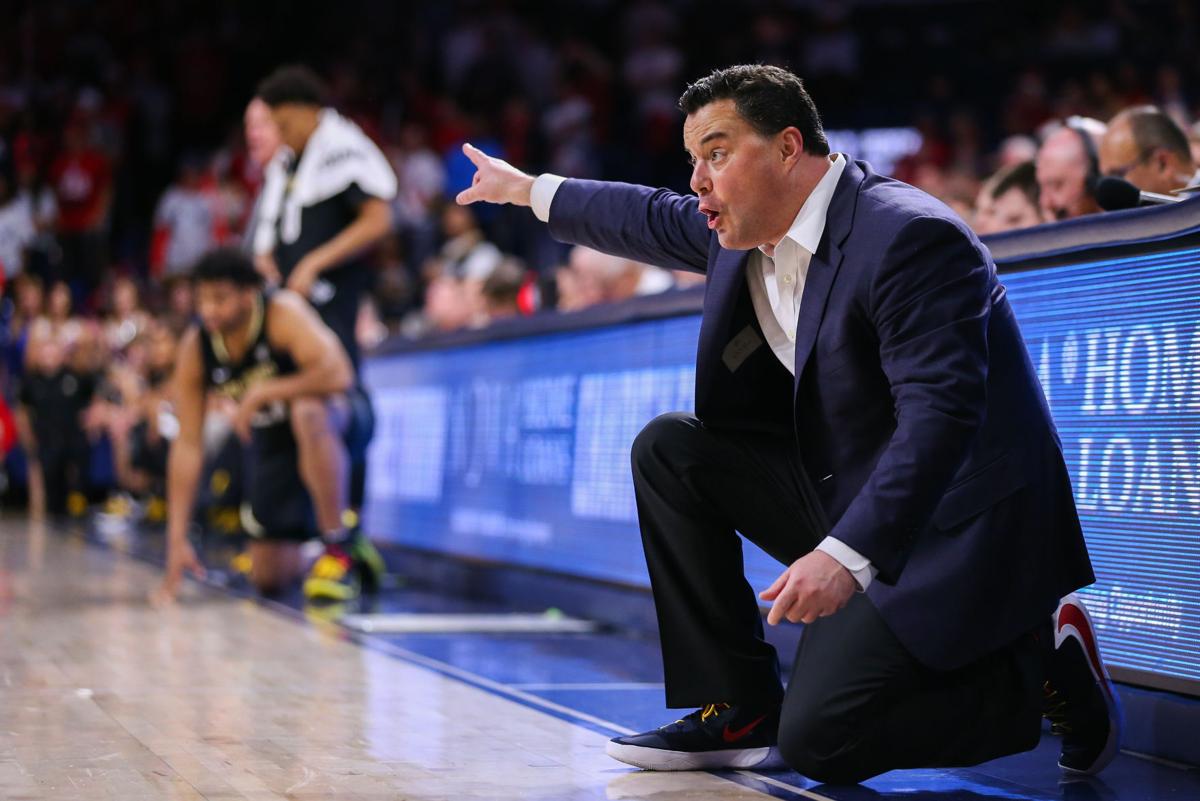 Not long after imported wizards Lauri Markkanen and Deandre Ayton made one-and-done stopovers at McKale Center, Arizona coach Sean Miller started sprinkling a little more international flavor into his recruiting efforts.
"Sometimes it takes about a year or so for us to see the results," the UA coach said Tuesday, "but we set out as far back as a couple of years to mix it in and make it a part of what we do."
For the Wildcats, the timing was perfect. After Arizona lost at least eight players from its opening roster last season — guard Brandon Williams' future also remains in considerable doubt — Miller pulled in five European players to complete a massive recruiting class that also includes a Canadian (Benn Mathurin) and an Arizonan (Dalen Terry), plus transfers James Akinjo and Terrell Brown.
Yet the Wildcats' timing was also rotten. Or at least it threatens to be. Because of the coronavirus pandemic, there's no telling when — or if — those European players might be allowed to travel to Tucson.
Miller can only hope that things progress as rapidly over the next three months as they have in the past three. Or faster even.
"If you think back to early April or late March when everything started, we made a lot of progress," Miller said Tuesday while talking with reporters for the first time since March 11. "Everybody's preparing for a fall semester and in-person classes, but that date doesn't come until August 24. We still have almost three months until that time comes. I think the world will be a different place then than it is now."
Still, Miller said, he and his staff have been in communication with the international recruits and their families every day. Some have even been sent media links to UA president Robert C. Robbins discussing his plans for testing and reopening the campus.
"We're confident that they'll be able to, like they always have, attend a university of their choice, be a part of our country and be able to leave their country to do so," Miller said during the Zoom chat. "We're not there yet. We're working through each (player's) own situation. But we've made a lot of progress over the last month and we anticipate making a lot of progress here over the next 2ƒ months to get them all here for sure."
Miller's latest international addition, if he arrives, could be the most significant of Arizona's recruiting class. Rated by Eurobasket as the No. 4 non-U.S. player born in 2002, Lithuanian big man Azuolas Tubelis brings the sort of versatility, size and talent that is expected to land him in the starting lineup or at least in a major role off the bench.
"I think he gives us a lot of the same things that we came to love about Zeke Nnaji in that he's a forward who's versatile, very physical, and can impact the game around the basket," Miller said.
"But he also is adept away from the rim, maybe even a little bit more so than Zeke. Zeke may be a little bit bigger and more physical around the basket."
With Tubelis joining French center Daniel Batcho, Arizona now has five players for its two post positions, while Estonian point guard Kerr Kriisa is expected to play a significant combo guard role and Turkish wing Tibet Gorener could find a niche role as a big shooter off the bench. Mathurin also has considerable upside with a long, athletic frame.
Combined with Tubelis' brother, Tautvilas, that's an unprecedented six international recruits overall. But even with his program's expanding overseas efforts, Miller said the influence won't always be so heavy.
"Each year is different," Miller said. "Obviously because we signed only one player in the fall, Dalen Terry, and then … (three freshmen) leave. All of a sudden now you have a lot of need and thank goodness we had cultivated that.
"Maybe it's a little bit more heavy towards international this year. That also doesn't mean next year we're going to bring in four or five international players, maybe one, maybe none. I don't know. But I think being able to pull from different aspects of recruiting takes a lot of pressure off. Especially a program like ours where oftentimes we need to call on four or five or six new players from one season to the next."
Williams' status remains uncertain
Between Arizona's lining up of 14 players for 13 scholarship spots — and the fact that Miller did not mention Williams in a videotaped discussion of returning Wildcats last month — the sophomore guard's future with the Wildcats appears as much in doubt as ever.
But when asked of Williams' status Tuesday, Miller said the COVID-19 situation has delayed his process to figure out what's next.
"He hasn't really even been able to get evaluated by any doctor based on … all the COVID" restrictions," Miller said. "So I think his status hasn't changed. He's on full scholarship. He's finishing up for the spring semester — as a matter of fact, he's in summer class right now. …
"We have to let this play out. If we didn't hit the virus, I think all the answers would be clearly on the table. I think he would know himself how healthy he is and what he can and can't do."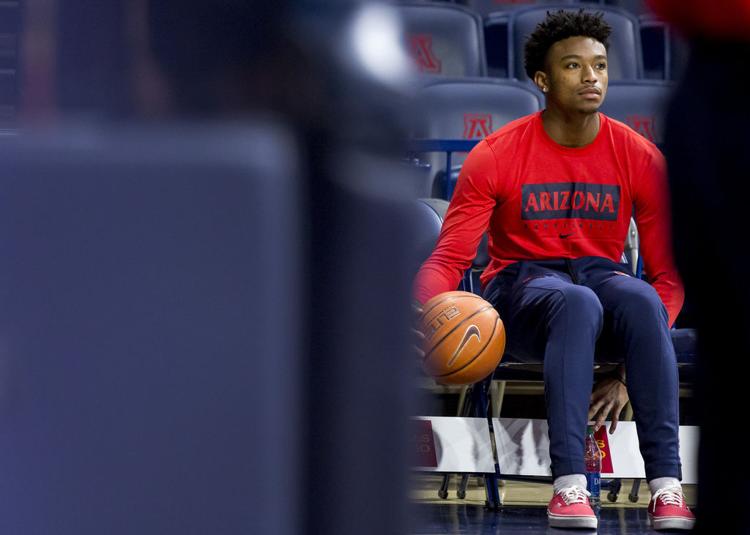 Williams missed all of last season after a second surgery on his congenital knee injury, and the numbers suggest Williams is not expected to stay at Arizona unless he's on a medical leave scholarship.
But Miller did not rule out that there would be room for Williams should he be able to play for the Wildcats, noting that things changed wildly late last spring.
"I think when we show up in the fall we'll be at 13 scholarship players," he said. "I think that it will all work out. I say that with great confidence, work out not only for our program, but I think work out for everybody that we're involved with at this moment."
Terry, Miller 'repaired' relationship
After ESPN reported in February 2018 that Miller discussed a pay-for-play scheme with an agent, former Wildcat standout Jason Terry tweeted that UA needed to "clean house" and that "we have too much pride, too much tradition to allow outsiders to tear down what we built."
Now Terry is Miller's newest assistant coach.
Not surprisingly, Miller said the two have since hashed things out.
"We repaired that, and had a good conversation about it some time ago," Miller said. "He didn't need to explain the emotion behind what he said. I think I understood it, and it's one of the things that you appreciate about our program... there's people that our program matters to them. They want us to do well. They care a great deal about it and when you care about something, sometimes you can become emotional."
Miller also said he was "thrilled" to have Terry, having received approval to hire him last month despite a department-wide hiring freeze.
"It's a position of need because you lost a very important part of your infrastructure," Miller said, referring to assistant Justin Gainey's departure for Marquette in April. "We were simply replacing a position that we need to be successful and working directly with our university, we were able to, I think, give them almost eight weeks without any salary at that position.
"And I think it's just crucial for our success, but also in fairness to Jason, to let a new coach come in, have a chance to move into the community, get to know your returning players whether they're here or not. At least get one foot on the ground over the summer so that when the school year begins, there's familiarity with each other. We're grateful we were able to hire him."
Akinjo waiver request in progress
The Wildcats still don't know if they'll have to start next season with Jemarl Baker, Terrell Brown or Kriisa at point guard, with Georgetown transfer James Akinjo still waiting on a waiver request to play immediately.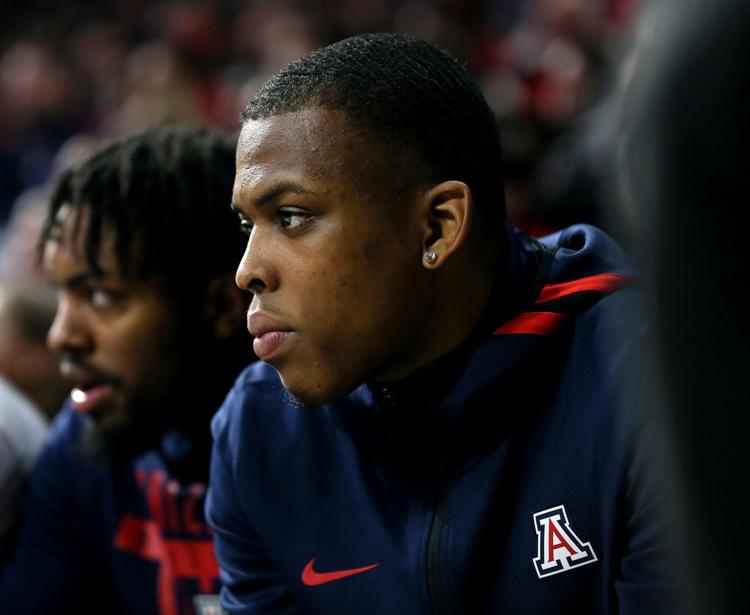 "We're looking forward to him being a part of a big part of our team," Miller said. "Obviously, when that starting point will begin we don't have control over, and that decision has not been made. I don't think we will completely know maybe until the beginning of the new school year in the fall."
The Wildcats entered last season unsure if Baker would be available at all after transferring from Kentucky, though his waiver was approved a day before UA's exhibition game last season.
Be the first to know
Get local news delivered to your inbox!