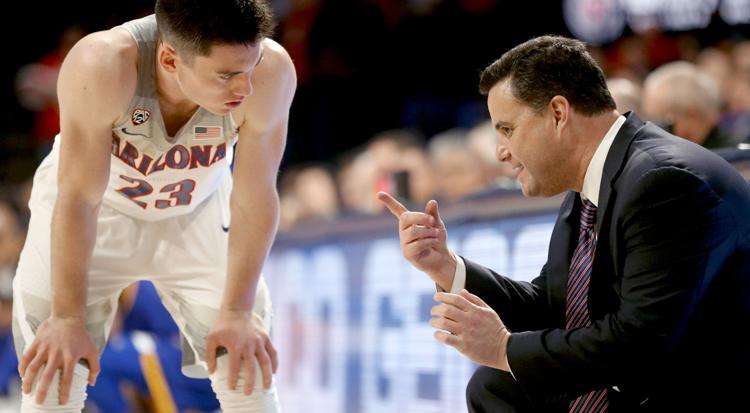 While strategizing over their unbalanced conference schedule in May, Pac-12 coaches took a straw poll to first determine which teams might be the best this season.
Arizona was picked sixth, coach Sean Miller said.
"That's certainly different," Miller said. "That hasn't been the case in a long time."
True. In fact, Miller's Wildcats have never been picked lower than fourth in the conference's official preseason media poll and they have been picked to finish first in five of the six previous seasons. Arizona wound up delivering the title outright in three of those five seasons and also tied for the league title in 2016-17, when predicted to finish second behind Oregon.
The straw poll was yet another reality check for a coach who lost all his starters from last season's Pac-12 champions — and then had to rebuild his 2018 recruiting class and hire two new assistant coaches in the offseason. Already, Miller said, one media member had picked UA to go 1-17 in conference play while another picked the Wildcats to finish last.
Miller discussed where things stand now in a recent interview with the Star. Here were five key topics he discussed: