PHOENIX — The Section 7 event not only gave Arizona coaches an easy chance to evaluate many of the West's top high school players over the weekend, but it also gave the Wildcats a distinct recruiting advantage.
They managed to get five-star class of 2021 point guard Devin Askew of California's Mater Dei High School to take an unofficial visit to UA beforehand.
And he appeared to have a good time.
"It was great," Askew said during the Section 7 event. "I love the school. The coaches are great. They are really in touch with the players and they love the players. It's always good to go to a school where the coach has a good relationship with the players."
A 6-foot-3-inch, 195-pound guard, Askew said he's not sure yet which other schools he will visit but mentioned Louisville, Villanova, Oregon and Texas as possibilities.
"I love them all," Askew said. "If I could I'd go everywhere."
Several other 2021 and 2022 prospects playing in the Section 7 event have also received scholarship offers from Arizona. Among them:
Jalen Hardy, 6-4 combo guard, class of 2021, Henderson (Nevada) Coronado High School. Hardy said he had a "really good" conversation with UA coach Sean Miller on June 15, just after coaches were allowed to contact rising juniors directly for the first time.
"He said my game fits really well with them," Hardy said. "He said I can shoot the ball really well, play defense. He said he really wants me and I can be a great fit for their program."
Richard "Pop Pop" Isaacs, 6-1 point guard, class of 2022, Coronado High School. Isaacs said he received his offer from the UA earlier this month while playing with USA Basketball's U16 team as it prepared to go to Brazil.
"I was just excited that I finally got it because I was waiting on it," he said, adding that he wanted to watch the UA this season to see how Miller uses freshman Nico Mannion.
"We kind of like have similar games," Isaacs said. "I figure how they play him will be similar to how they'd play me. But I really like Arizona. I like Coach Miller a lot."
Skyy Clark, 6-1 point guard, class of 2022, Los Angeles Heritage Christian School. Clark said the UA has been watching him since his freshman season and that he has recently received offers from both ASU and Arizona.
"Once I got the phone call from both of those colleges, I was speechless," Clark said. "My dad told me and I didn't even know what to say. All glory to God."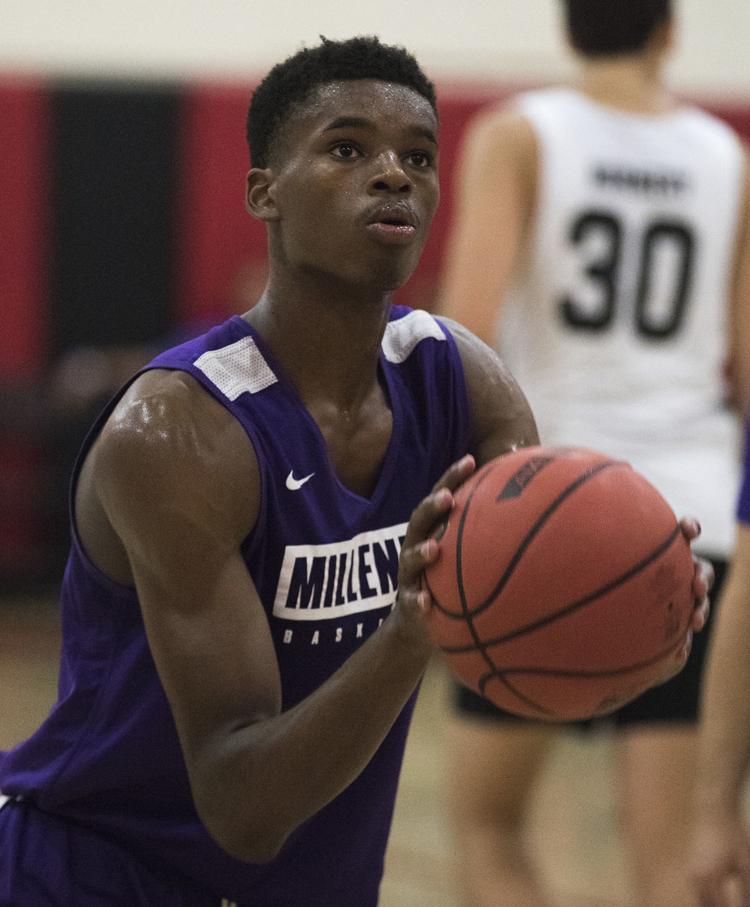 DaRon Holmes, 6-8 power forward, class of 2021, Goodyear Millennium High School. A four-star prospect, Holmes said he's already taken an unofficial visit to the UA and was impressed.
"I really liked the campus a lot," Holmes said. "It's nice, really nice. "Sean Miller is a great coach, (assistant) Justin Gainey is a great coach — the whole coaching staff is amazing there.
"Sean Miller talked to me and said 'You know, it's time to offer you.' It was a big deal to me."