Seen and heard: 'A Christmas Story' was in theaters last time Arizona lost five straight
Justin Spears chimes in with the sights and sounds from McKale Center, where the Washington State Cougars handed Arizona its fifth consecutive loss, 69-55.
The last time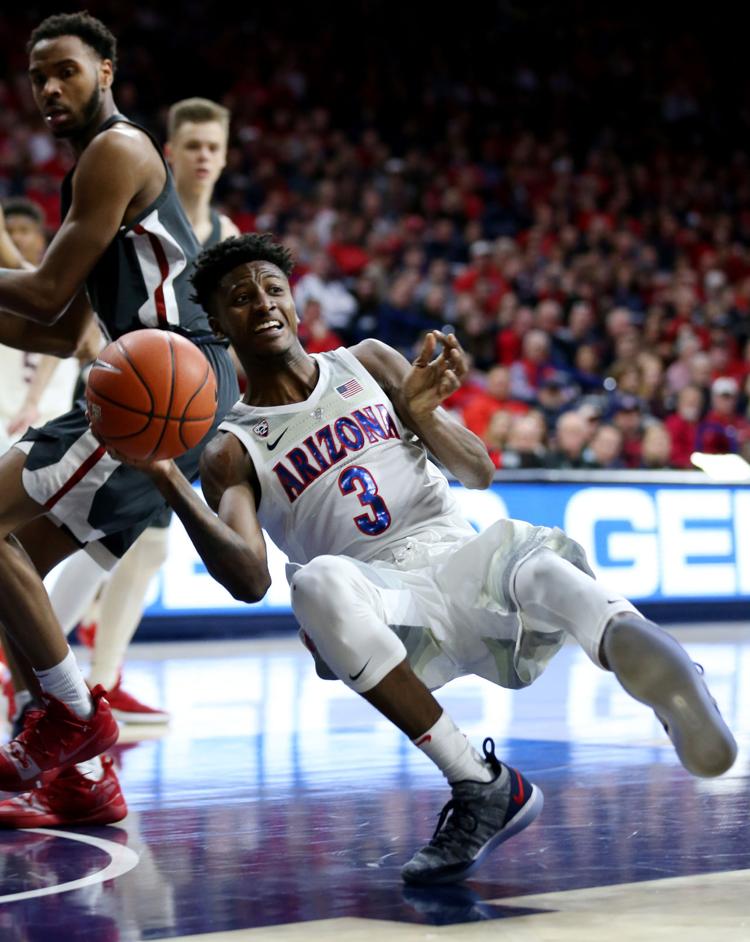 Arizona hadn't lost to Washington State at home since Sean Miller's first season at the UA in 2009-10, when WSU forward DeAngelo Casto hit a last-second field goal for the win. Golden State Warriors sharpshooter Klay Thompson was a sophomore and scored 19 points for the Cougars.
The Wildcats hadn't lost five consecutive games since December of the 1983-84 season, Lute Olson's first at UA. In 1983, the average price of a movie ticket was $2.50, the Apple Macintosh personal computer was about to go on sale, while "Scarface" and "A Christmas Story" were popular movies this theaters.
WSU head coach Ernie Kent picked up his first win Saturday at McKale Center since 2008, when he coached at Oregon.
Longtime writer waves goodbye to McKale
It's @Thebaumerphx's last game covering Arizona hoops! Baum has worked as an @AP writer for 43 years! Really cool that McKale Center gave him a shoutout. pic.twitter.com/nrkPIICvAc

— Justin Spears (@JustinESports) February 10, 2019
Bill Walton said goodbye to McKale Center for the season during his final Tucson broadcast of the year on Thursday.
On Saturday, longtime Associated Press writer Robert Baum stepped into McKale as a reporter for the last time. After 43 years of writing for AP in Arizona, Baum will retire after the basketball season.
Baum covered mostly Phoenix professional sports including the Diamondbacks, Suns, Cardinals, Mercury and Coyotes. In between the pros, he reported on UA and ASU basketball.
Since Baum has received numerous gifts on his final go-around.
Larry Fitzgerald stopped one of his press conferences to award Baum a custom No. 43 Cardinals jersey, the Diamondbacks named the press box at Chase Field in his honor, Deandre Ayton gave him a cased NBA ball, and McKale Center plastered his face on the video board.
Baum was even around before longtime UA coach Olson took over the program.
Fans still hopeful despite cloud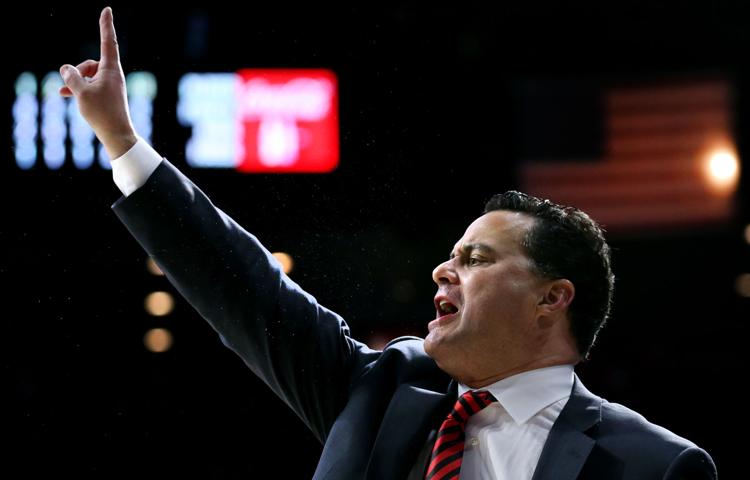 Brooke and Rob Bolinske flew in from Denver with their two children to celebrate Brooke's 50th birthday. Brooke is a UA alumna and became an Arizona hoops fan when Chris Mills and Sean Rooks were Wildcats.
The Bolinske family usually travels to the Old Pueblo one weekend a year to catch an Arizona game. For the first time in their lives, they were able to sip on a cold beer at McKale Center on Saturday.
Just like any UA fan, they're disappointed with the team's inability to win, especially in a weak Pac-12 Conference.
"I'm kind of bummed because this is going to be one of the years we don't make the (NCAA) Tournament," Brooke said.
Besides that, they're concerned with the federal investigation surrounding the program, along with the UA moving forward to fire assistant coach Mark Phelps. Former UA assistant Book Richardson pleaded guilty last month for accepting financial benefits to steer top recruits to ex-agency runner Christian Dawkins.
Yahoo Sports reported this week that Miller is likely to be subpoenaed during the April federal trial involving corruption in college basketball. Brooke is hoping Miller gets through the mess.
"I'm keeping my fingers crossed that we'll move on from this and the investigation will wrap up soon and Sean Miller will be cleared," Brooke said.
Rob still thinks about the Hall of Fame coach that put UA hoops on the map.
"Lute Olson can't be happy right now," Rob said. "When does it get to a certain point where you decide to move on?"
Brooke is hopeful Miller will be the head coach of the Wildcats in the 2019-20 season and values the coach's ability to rake in some of the nation's best prospects.
"I'd love for him to stay for his recruiting power."
Students optimistic, but they aren't showing up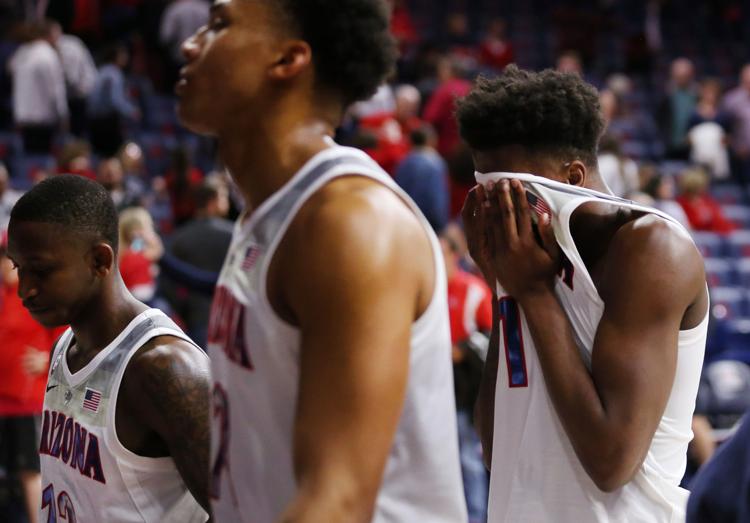 Riley Matulewic, UA senior and student director for the Zona Zoo, is a Tucson native and has been attending Arizona games since the week after she was born. Matulewic says she's seen a dip in student attendance because of "the drama" within the program.
"It definitely hasn't been as high as in year's past," Matulewic said.
She emphasized the student's support for the program and their "love for Coach Miller." How does she adjust to students not coming to McKale Center? Matulewic sets up tailgates outside the arena and changes up prize giveaways.
Zona Zoo isn't free, but college students love free stuff, even if it means watching Arizona lose to Washington State.
The big number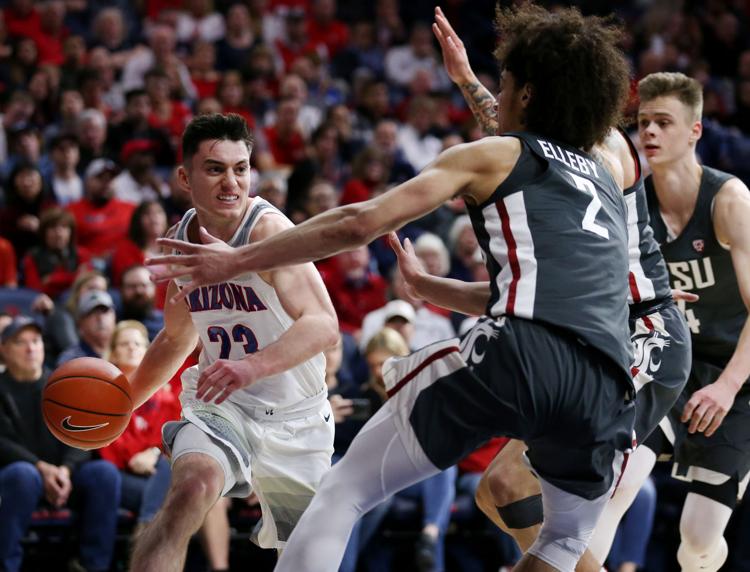 4
Number of seasons Arizona has been swept by the Washington schools at McKale Center. The previous times were from all three years between 1982-84.
Beat the Tucson traffic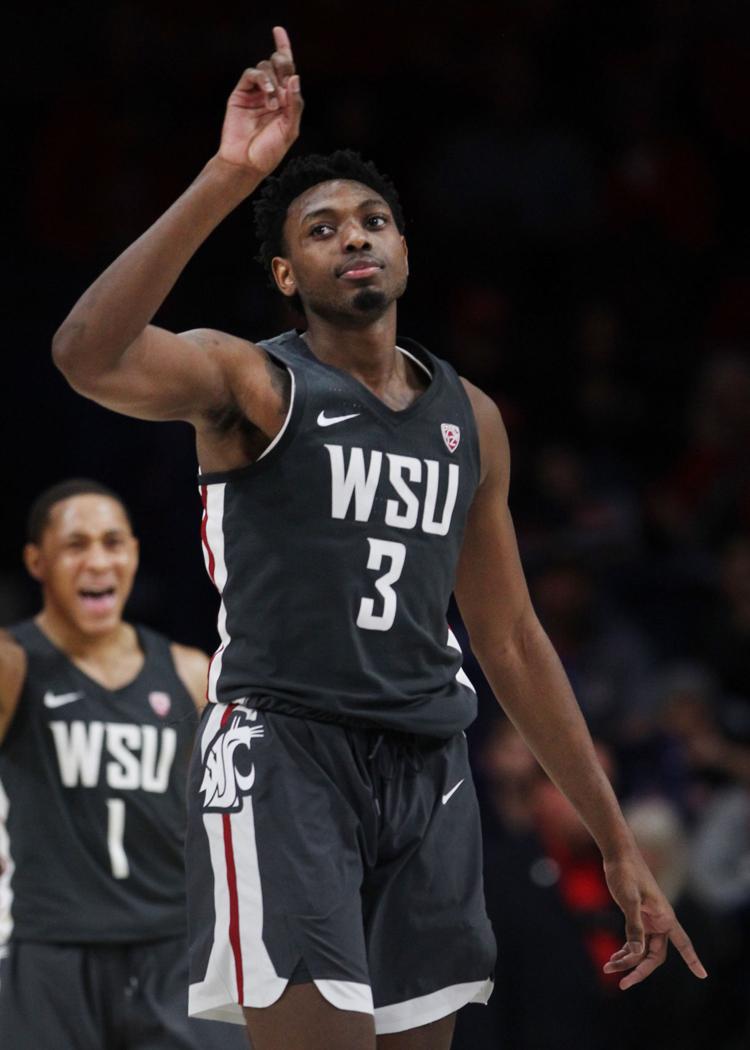 With 4:37 left to play, fans began to pack up their souvenir Arizona cups and popcorn buckets and went straight for the exit signs as the Wildcats trailed 62-51. During Thursday's loss to Washington, fans started to file out with six minutes left in the game.