Seen and heard: Arizona's Deandre Ayton remembers his roots on NBA Draft night
Bruce Pascoe brings you the sights, sounds and storylines from the NBA Draft in New York.
Bahamas plus
NEW YORK — Turns out, Deandre Ayton didn't just show draft night love for his native Bahamas, but also for the rest of his family bloodlines.
Ayton revealed several national colors sewn into the inside of his blue suit jacket, representing his Bahamian, Jamaican and Nigerian family heritage.
Ayton's mom, Andrea, is from Jamaica but moved to the Bahamas and now lives in Phoenix. His stepfather, Alvin, is a Bahamian native who shuttles between Nassau and Phoenix. Ayton's biological father is Nigerian.
"There's a few flags in there," Ayton said of his suit jacket. "My dad is from Nigeria, my mom is Jamaican and Bahamian, so I'm helping all those countries in one. I'm not just a Bahamian. I'm Nigerian and Jamaican. So I just want to let the world know that. Thank you."
Ayton repping the Bahamas pic.twitter.com/yd6C0vt4jS

— SB Nation (@SBNation) June 21, 2018
Pac-12 production
Ayton is the first Wildcat taken No. 1 overall, and the second straight No. 1 pick out of the Pac-12.
The Pac-12 has produced 23 first-rounders in the past five NBA Drafts, counting the three taken Thursday: Ayton, Oregon's Troy Brown (15th to Washington) and UCLA's Aaron Holiday (23rd to Indiana).
"I always felt like the Pac-12 was a great conference to be in," Holiday said. "We don't get much love around the world, it's very competitive and it's a great conference for sure."
Overall, however, it was an average draft for the conference. The Pac-12 generated only half of the conference-record 14 NBA Draft picks it produced last year, when Markelle Fultz and Lonzo Ball went 1-2, and Arizona's Lauri Markkanen was taken seventh.
The four Pac-12 players taken in the second round Thursday were USC's De'Anthony Melton (46th to Houston), USC's Chimezie Metu (49th to San Antonio), UCLA's Thomas Welsh (58th to Denver) and Colorado's George King (59th to Phoenix).
Family affair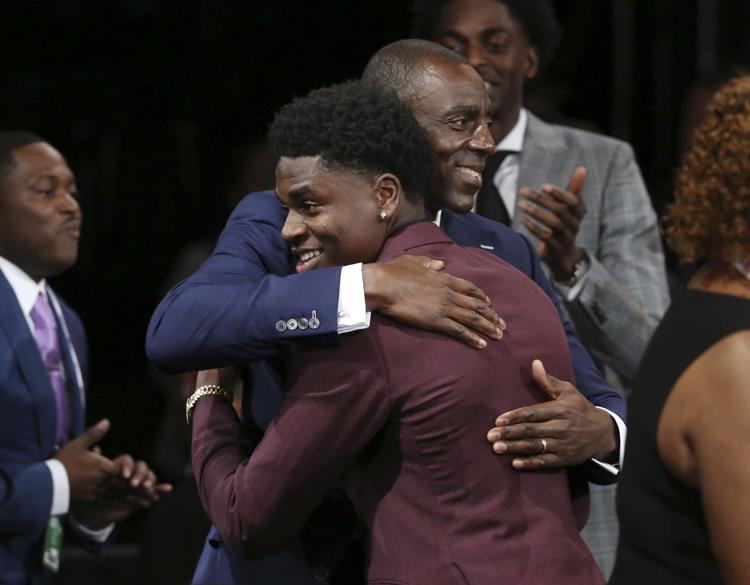 Most of the NBA draftees on hand Thursday were introduced alongside their parents. UCLA's Aaron Holiday strolled in with his NBA-playing brothers. Jrue Holiday plays for Pelicans and Justin Holiday is a Bull.
Aaron Holiday said he looks forward to the challenge of playing them on basketball's highest stage.
Jrue is 28 and Justin is 29, while Aaron is just 21.
"I'm very excited," Holiday said. "I haven't gotten to play against my brothers since I was younger. They obviously used to beat me up back then, win all the games. So we'll see next year, I guess."
Hillcrest duo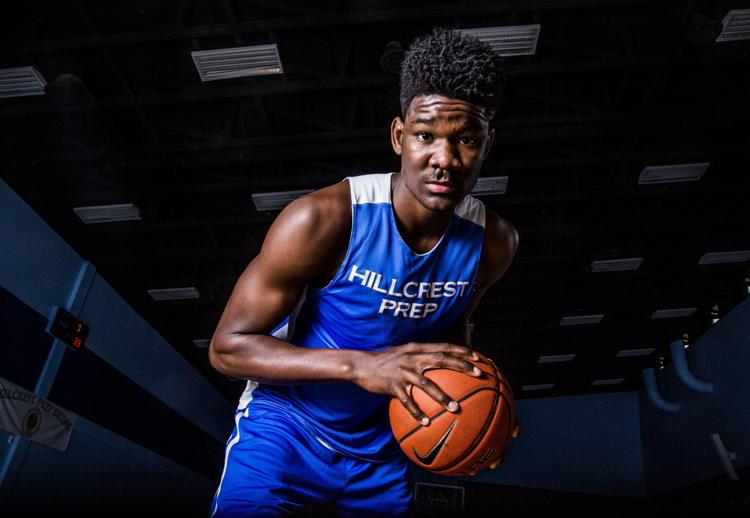 For part of the 2015-16 season, Phoenix Hillcrest Prep had the top players in the classes of 2018 (Ayton) and 2019 (Marvin Bagley III).
Bagley reclassified to 2018, creating a crowd at the top of the NBA Draft board. Ayton went No. 1 on Thursday and Bagley No. 2, to Sacramento. Bagley said he was happy to see how it worked out.
"It's amazing. It's amazing," Bagley said. "I've known Deandre for a long time. That's like my brother, man. We played together. We had chemistry. We built a relationship. To see him live out his dream and me living out my dream, it's amazing. It's an amazing feeling."
Humble start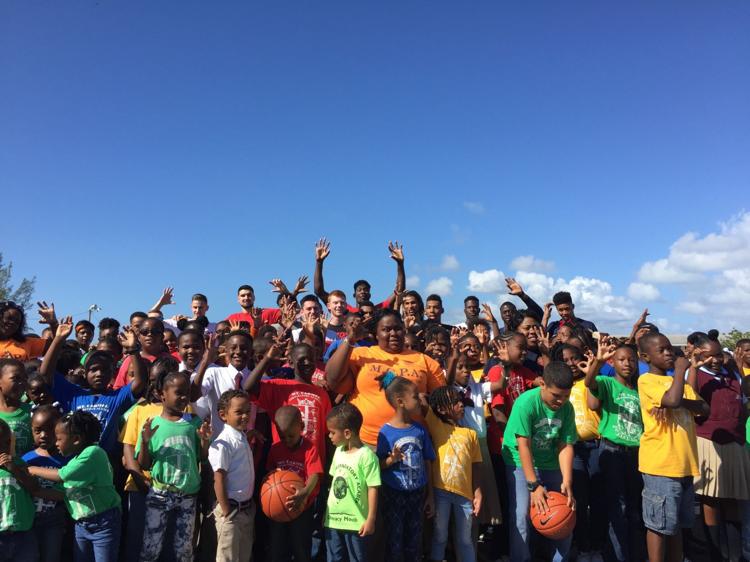 A Bahamian reporter asked Ayton about how he felt coming so far from the middle-school event that propelled him to elite prospect status.
The Jeff Rogers Camp in Nassau was quite a ride, apparently.
"At the Jeff Rodgers Camp I didn't think I fell in love with the game right there," Ayton said. "My mom just wanted me out of the house during the summer. That's when I really got exposed, that's when the opportunities started, but it's just great. When I came to the United States, I knew what hard work was."
The big number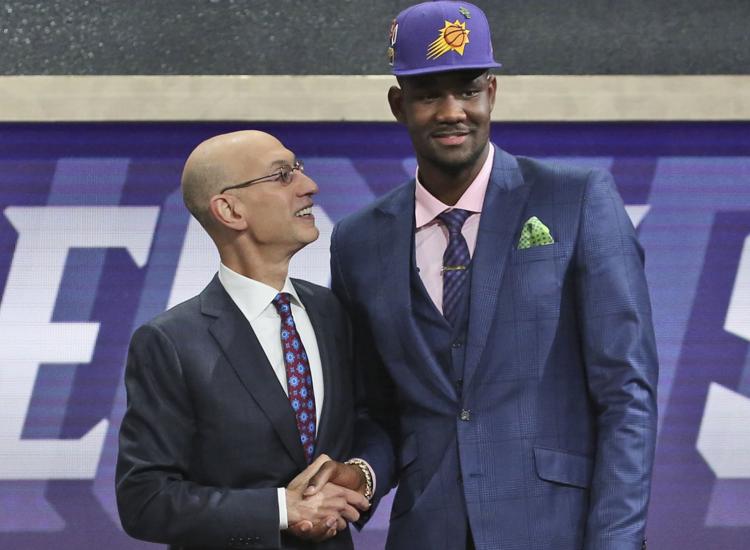 $6.8 million
Ayton's guaranteed salary next season as the Suns' No. 1 pick.
Quotable
"I'm a very easygoing guy. I know a lot of people think I'm just a big guy who's just mean, and I hear 'bully season' a lot, but it really means whatever your craft is, you want to be dominant in it. So yeah, I'm just a really funny guy. … I make everybody welcome and comfortable." — Ayton