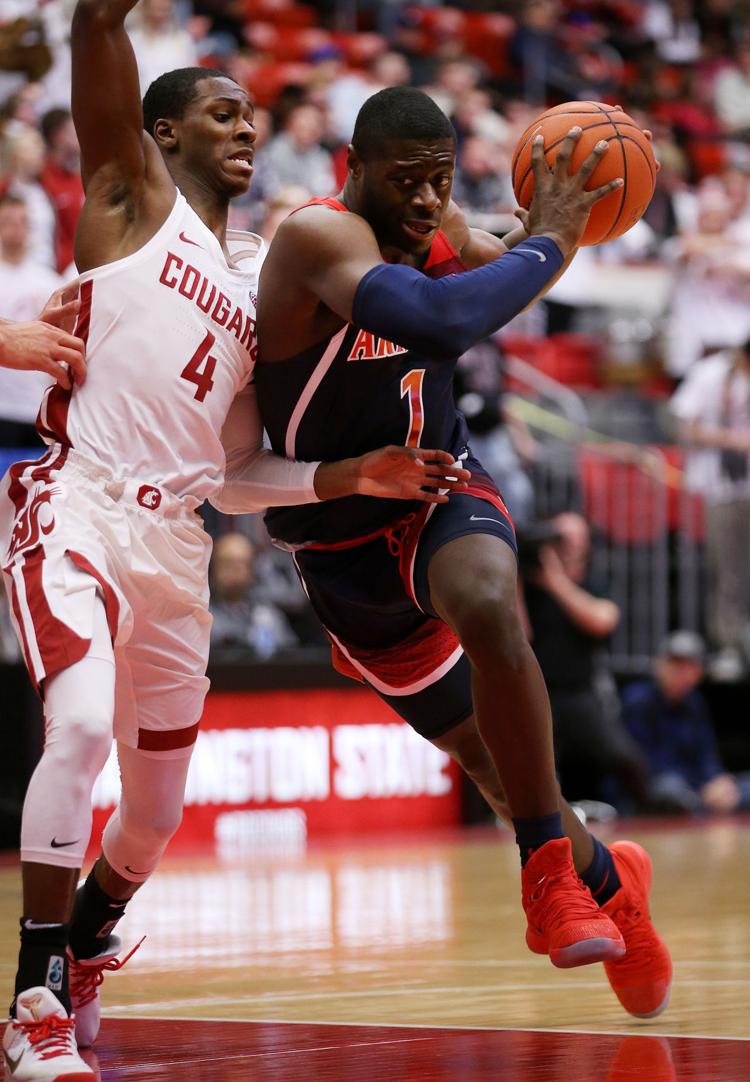 Arizona sophomore Rawle Alkins played Wednesday for only the second time in the past five games because of soreness in his previously broken right foot.
Alkins might have played last Saturday against Utah, with the UA saying he was free of soreness at that point, but the Wildcats have treated him carefully since he reported soreness following a Jan. 20 game at Stanford, which came just three days after he sat out on Jan. 17 at Cal.
Alkins worked out on his own Saturday and, after reporting no soreness, practiced with the Wildcats this week. UA officials said he did so without problem.
On Wednesday, Alkins came off the bench while Dylan Smith started, and Alkins initially struggled, badly missing a midrange jumper and committing two quick fouls. But Alkins warmed up, feeding a lob to Deandre Ayton for an inside bucket and hitting 3-pointers on three consecutive UA possessions later in the first half to give the Wildcats a 36-22 lead.