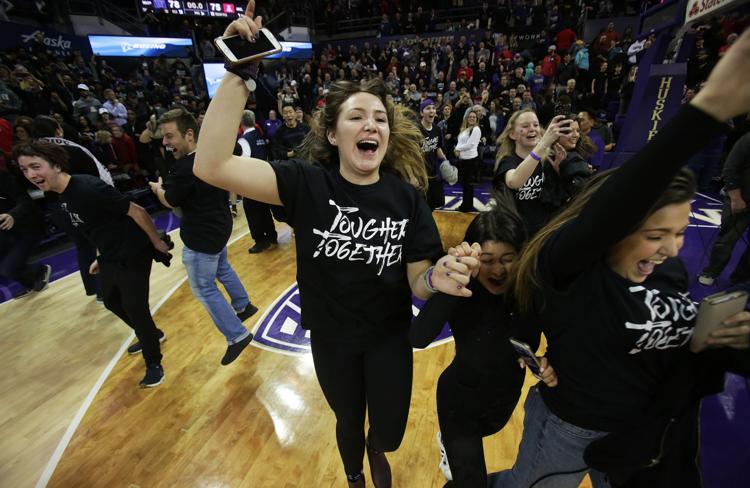 Washington staged a "black-out" of sorts Saturday, with the Huskies wearing black uniforms and students given free black T-Shirts with the team slogan "Tougher Together" splashed on them. (Arizona wore white uniforms in response, at the request of the Pac-12.)
The mantra adopted by new coach Mike Hopkins is plastered over all manner of items at U-Dub these days. You can even buy a black or purple hoodies with that slogan for $44.90.
But according to the Tacoma News-Tribune, the words are also the product of the Huskies having addressed the topic of social injustice. Hopkins arranged for Washington vice provost Ed Taylor to meet with his team to discuss the issues, and Taylor asked each player to select a word that is important to them.
UW guard David Crisp selected "equality," according to the News Tribune, and expressed appreciation for the discussion.
"That's why I love Coach Hopkins. He didn't put a muzzle on us and say, 'You guys don't say nothing,'" Crisp said. "He said, 'If you guys feel strongly about this, let's present that. Let's do something about it.'"