Seen and heard at Pac-12 media day: On federal trial's shadow, a family setting, Vegas' new show
Men's and women's basketball teams in the Pac-12 are congregating in San Francisco this week for the conference's media days. Here are some highlights from Wednesday.
Scott 'monitoring' federal trial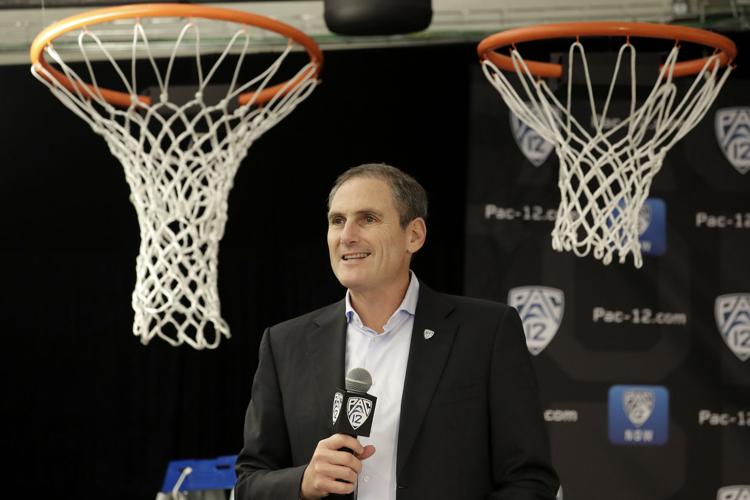 For the second straight season, a few dark clouds have drifted over from New York to land atop the Pac-12's splashy preseason media days.
Last season, the Pac-12 media day was held three weeks after the federal investigation into college basketball came to light, when UA's Book Richardson and USC's Tony Bland were arrested and eventually fired. That forced both UA's Sean Miller and USC's Andy Enfield to face multiple questions about their situations.
This time, the first of three federal trials resulting from the investigation is underway in Manhattan, and allegations were made last week involving Arizona and Oregon.
The trial will continue Thursday, too.
"We're monitoring it very closely," Pac-12 commissioner Larry Scott said. "We're concerned with some of the allegations that have been made, and looking forward to seeing what the outcome is there."
Hot seats: FBI style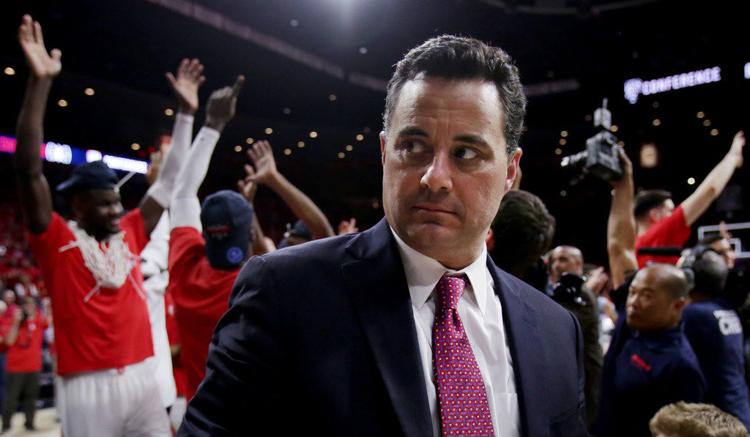 Instead of just putting together the usual preseason list of coaches on the hot seat, CBS' Matt Norlander added a somewhat modern-day touch: He added seven coaches of programs who are "unnervingly attached to the (federal) case."
"Some coaches/programs could be more vulnerable than others," Norlander wrote, "but essentially everyone agrees: You're much better off having your name not brought up in this trial (or the next two)."
Norlander included UA's Sean Miller, Oregon's Dana Altman and UC Santa Barbara's Joe Pasternack on that list. The father of former UA target Brian Bowen testified last week that he was told the Wildcats offered $50,000 via Pasternack for Bowen to commit to the Wildcats.
And in case you were wondering: Washington State's Ernie Kent did make the standard hot seat list. The Cougs went 12-19 last season and lost standout point guard Malachi Flynn as a transfer to San Diego State.
Convivial
The Pac-12 held a women's media day on Wednesday that featured a much friendlier vibe.
The coaches routinely thanked the media and Pac-12 for the opportunity to be heard in the media day format, in which they filmed Pac-12 Networks promos and did interviews in its studios.
During 20-minute interview sessions, it was clear that many of those posing questions had connections to the coaches. Often, they complimented the coaches or exchanged stories.
One even asked ASU coach Charli Turner Thorne how she still looked the same after 22 seasons with the Sun Devils.
"You're awesome. Thanks," Turner Thorne said. "Check's in the mail."
Then there was the question CBS Sports Network analyst Tammy Blackburn asked new Washington coach Jody Wynn.
"Can I just give you a hug?" Blackburn said.
Wynn bolted off the stage and the two had a prolonged embrace. Not only were the two teammates at San Diego State, but Wynn supported Blackburn during a battle with cancer.
"Sending my friend and teammate @TBlackburn25 love & prayers on this big day!" Wynn tweeted in March. "Go kick the crap out of cancer just like you did to your opponents on the court! We love you Tammy."
Family, for real
Cal coach Lindsay Gottlieb was also congratulated on her recent marriage, and showed deep appreciation for who happened to show up at her wedding: the entire Golden Bears roster.
"It was beyond my wildest dreams, having the team there," Gottlieb said. "They were part of it. They were with all the other important people in our lives, as well, and it was just unbelievably special, and that's something with this team I think I'll have that particular bond with for the rest of my life."
Bears forward Kristine Anigwe probably won't forget the event either.
"It felt like a movie," Anigwe said. "When I saw Lindsay and she was wearing those beautiful shoes she wore for her wedding, I saw her and kind of gasped super loud, I kind of got teary-eyed, because that's like my mom. I look up to her. That's my mentor.
"I'm getting so emotional just because that wedding brings back so many memories, different memories, feeling, the vibe, the music, the laugh, Jordan (Gottlieb's son) playing in the dirt while she's doing her vows."
Doubling down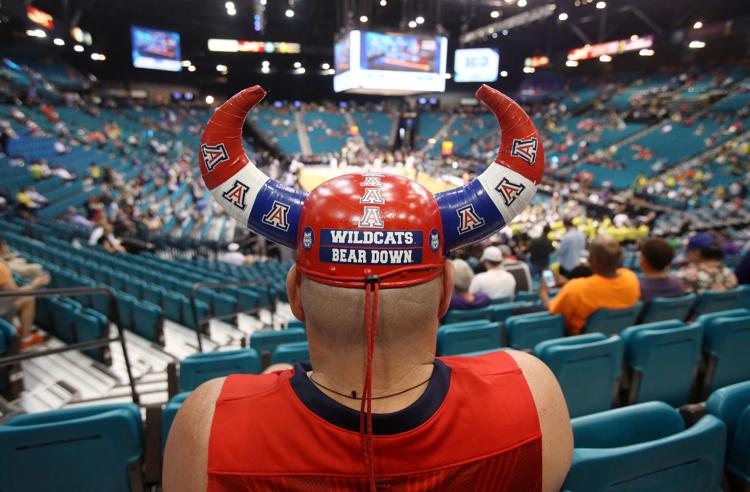 Because of renovations to Seattle's Key Arena, the Pac-12 is moving its women's tournament to Las Vegas. It will be held March 7-10 at MGM Grand Garden Arena, where the men's tournament was played until it moved to T-Mobile Arena in 2017.
There will be a three-day gap between the women's final and the opening-round games of the men's tournament on March 13.
"We don't expect any conflicts from the men's tournament but we're hoping for some synergy," Scott said.
All-tournament tickets for the women's tournament will go on sale Oct. 31, while single-session tickets will go on sale Jan. 17. A "Black Friday" special is planned for Nov. 23-25.
The big number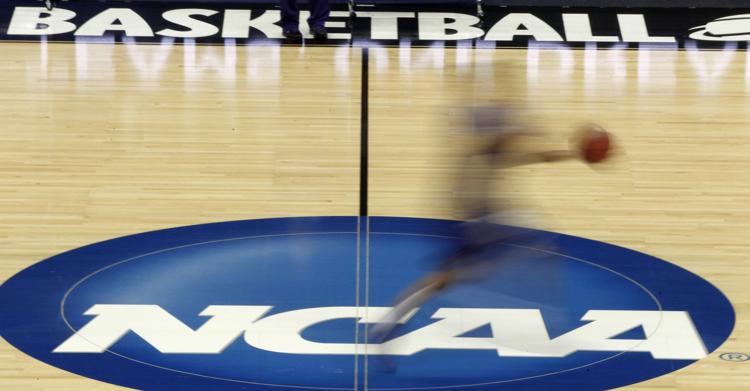 41
NCAA Tournament games won in the past three seasons by Pac-12 women's teams, the most of any conference.
He said it
"The shortest coach and the tallest team. It's kind of ironic. But we always want what we can't have, I guess. So if I can't be tall, I'm going to align with tall people." — sub-6-foot Oregon State coach Scott Rueck, who has three players listed at 6-7 or taller.