Seen and heard at the Pac-12 Tournament: Fight in Arizona State-Colorado game leads to coach's injury
Tad Boyle will happily trade his calf muscle for a shot at the top-seeded Arizona Wildcats in the quarterfinals. That's exactly what his Buffaloes earned with a first-round win over Arizona State on Wednesday. Here's the best from T-Mobile Arena in Las Vegas on the first day of action in the Pac-12 Tournament.
Justin Spears / Arizona Daily Star
Fight!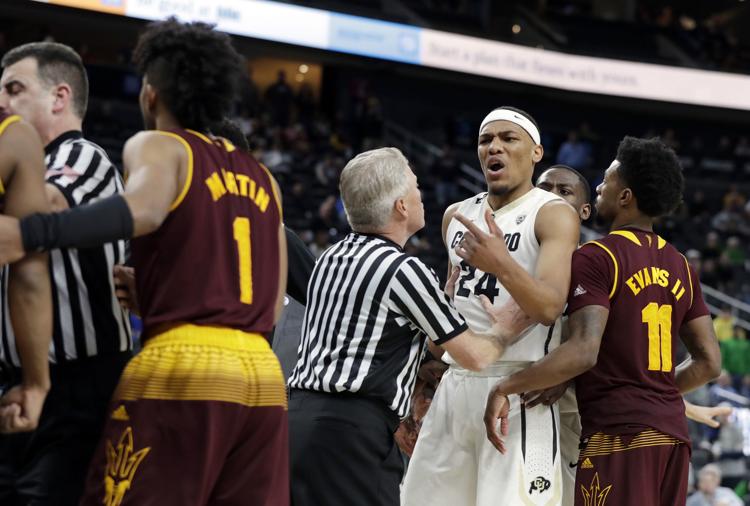 With less than 10 seconds left in Wednesday's first-round matchup between No. 9 seed Arizona State and No. 8 Colorado, things got testy. CU point guard McKinley Wright threw an alley-oop to Tyler Bey to put the exclamation point on the win. The moment Bey's toes touched the court after the dunk, ASU guard Tra Holder made a beeline toward Bey. The teams scuffled before being sent to their respective benches.
And then …
Colorado coach Tad Boyle came running to rescue, but didn't make it to the players before he started limping. Boyle left the postgame press conference in a walking boot. The diagnosis: Either a strained or torn calf muscle. Holder was ejected from the game, but avoided a "Flagrant 2" technical foul that would've kept him from postseason play — whether in the NCAA Tournament or NIT. Boyle should be fine to coach the Buffaloes when they face the UA on Thursday.
Tad Boyle appeared to get injured while responding to a scuffle during CU-ASU pic.twitter.com/YIxy7RRpgt

— Andrew Joseph (@AndyJ0seph) March 7, 2018
Doc and Glove in the house
Dr J. taking in some @CalMBBall action at the #Pac12Hoops Tournament.

Our @Jill_Savage caught up with him. "@BillWalton loves the Pac-12 and we love Bill." pic.twitter.com/WEEdhbLn2I

— Pac-12 Network (@Pac12Network) March 8, 2018
Wednesday's crowds were small but mighty, helped by the appearance of two NBA legends. Julius Erving sat courtside for the first two games; Dr. J's son, Jules, is a freshman forward at Cal. Nine-time NBA all-star and Oregon State legend Gary Payton then watched his 10th-seeded seeded Beavers take on Washington. Bill Walton was there too, albeit for work as part of the Pac-12 Networks' broadcast crew. The three legends have 22 All-Star Game appearances and four NBA championships between them.
Who turned down T-Mobile Arena thermostat?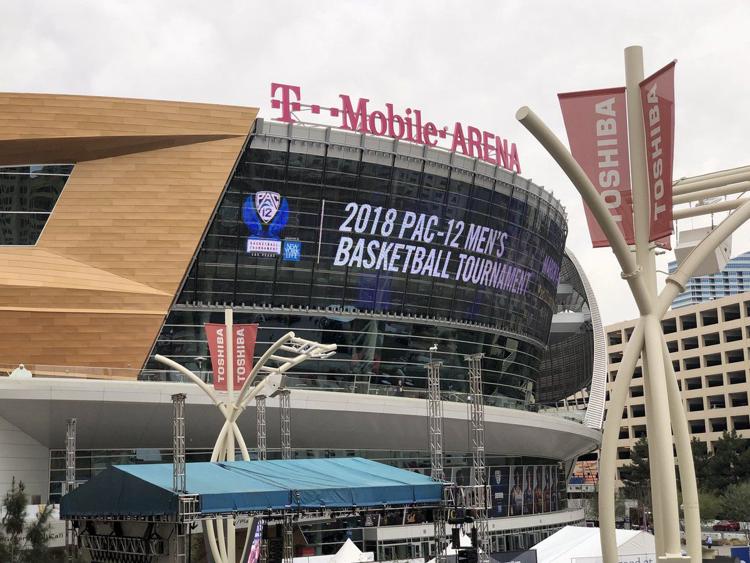 The Golden Knights, that's who.
The arrival of the NHL expansion franchise changed the temperature of the arena. The team's sheet of ice sits just underneath the Pac-12 Tournament's playing surface. NHL technicians have warned arena officials not to raise the arena's temperature, either.
So while fans can enjoy the hot Vegas weather, they're most likely going to be in a light jacket for the rest of the tournament, if they want to be comfortable.
Marching band song of the day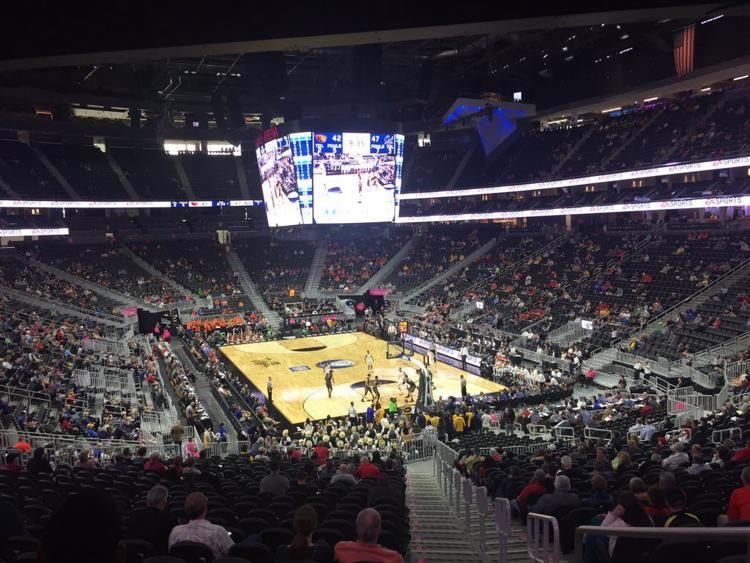 The best part of the Pac-12 Tournament? The different tunes coming from each marching band. While Arizona's pep band is known to cover several Bruno Mars hits as well as some Dave Matthews Band songs, Colorado's band took it back to 1993 and played "Gz and Hustlas" by Snoop Dogg. Not too many bands install the rap genre into their playlist, but S-n-double-o-p D-o-double-g is a solid choice. Well done, CU.
The big number
7
Consecutive Pac-12 Tournament opening-round wins for Colorado since joining the conference in 2012.
The big number II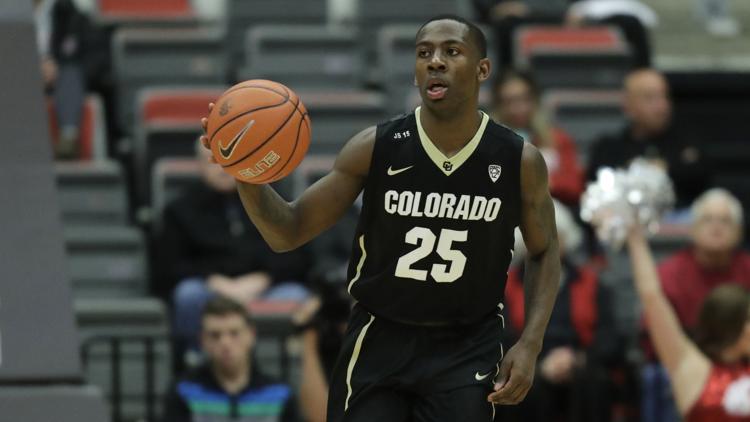 2-4
Colorado's record in Pac-12 Tournament quarterfinal games.
He said it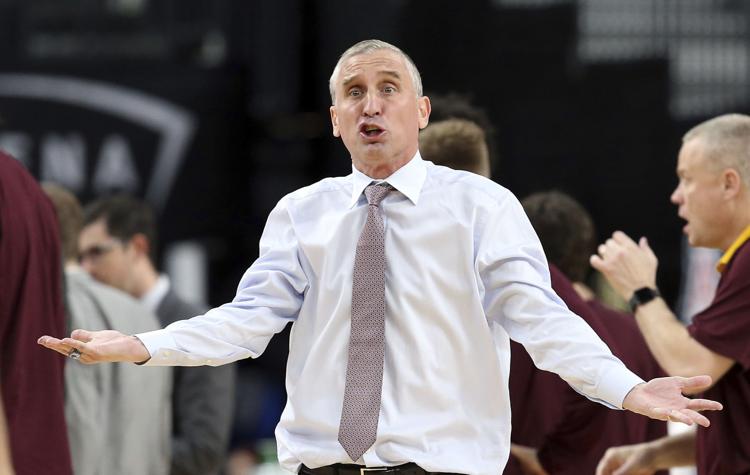 "I felt like we were in the tournament coming into this game regardless of the outcome. … We were the last undefeated team in college basketball. We went and played high-level opponents on the road and on neutrals. We beat two regular- season conference champions and most likely No. 1 seeds in the NCAA Tournament. And we did it pretty handily in those games."
— ASU coach Bobby Hurley, making a case for his Sun Devils to make the NCAA Tournament despite losing 11 of its last 19 games and falling in Wednesday's Pac-12 Tournament opener.
They chanted it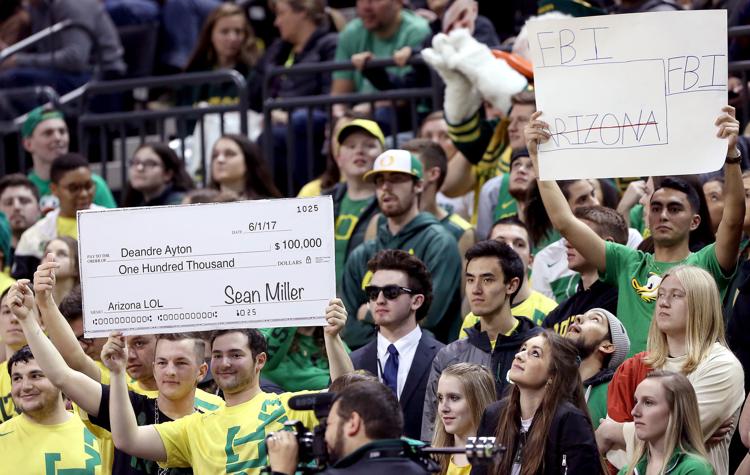 "F-B-I"
Colorado fans after Arizona fans chanted "U-of-A" near the end of Wednesday's CU-ASU game.