Seen and heard at the Peach Jam: On UA targets, Askew's ambition and Pastner's perspective
Here's what Star reporter Bruce Pascoe saw Wednesday and Thursday at the Peach Jam.
For former Husky Quincy Pondexter, a labor of love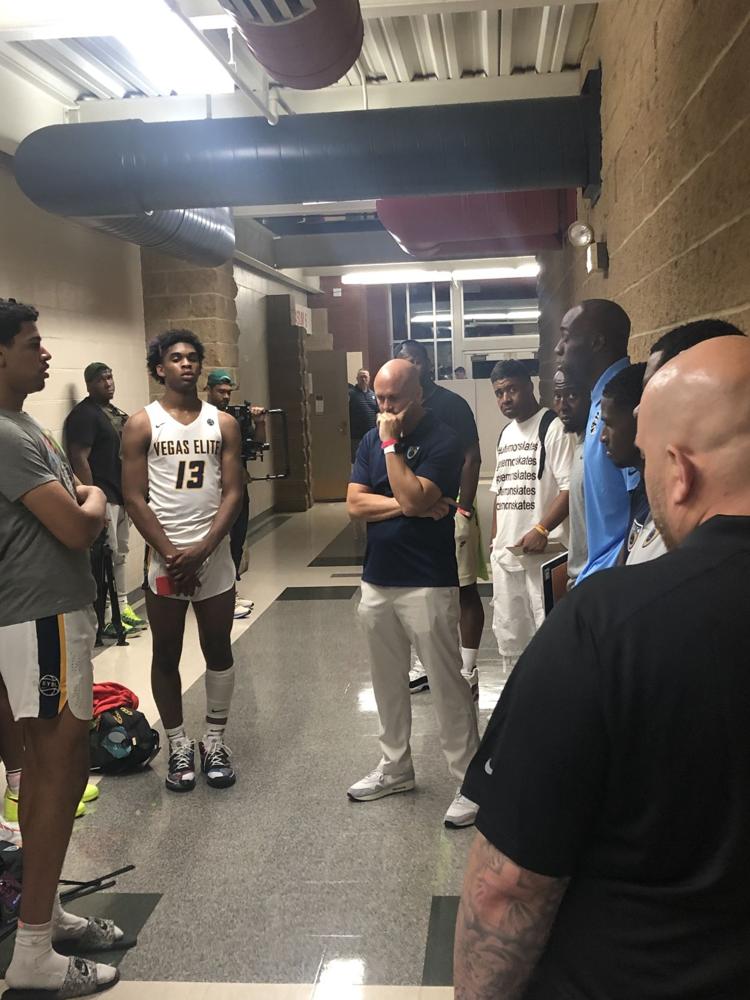 A veteran of eight NBA seasons with over $19 million in career earnings, former Washington standout Quincy Pondexter didn't need to be coaching in the Peach Jam this week.
And when his Vegas Elite team let a one-point halftime lead on Wednesday night turn into a 94-84 loss to the Indy Heat, Pondexter really didn't appear happy to be doing so.
"Four more games in AAU forever," Pondexter told his team on Wednesday, referring to the Peach Jam being at the end of the EYBL circuit. "I don't know if that hits you guys hard enough."
Pondexter's outburst may have worked. On Thursday, Vegas Elite beat All Ohio Red 86-77 and Mac Irvin Fire 85-82 to improve to 2-1 heading into the final day of pool play Friday.
"They played their butts off," Pondexter said Thursday night. "I'm really proud of how they competed today."
Pondexter said it still wasn't necessarily hitting his rising seniors "as it should" that the Peach Jam is the final club-ball event of their careers, while the club coaching experience for him could also lead to other things.
Pondexter has spent the past four offseasons coaching club ball and running clinics, saying it is possible he could pursue coaching full-time after his playing career ends. Pondexter spent last season as a reserve wing with the Spurs. 
Devin Askew might reclassify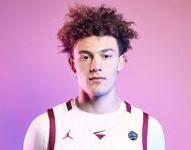 Five-star class of 2021 point guard Devin Askew of California's Team Why Not is considering reclassifying to 2020, saying he's confident he can work things out academically at Mater Dei High School.
A move up could give Arizona an immediate possibility to replace Nico Mannion if he leaves next spring after one season.
"I don't know. It's not for sure yet," Askew said of reclassification. "I'm definitely thinking about it, sitting down and talking to my parents, my trainers, my coaches, my peers, my big bros, some that played in the league and some that played overseas.
"I'm just taking it in right now and I'll make a decision before my junior year starts."
Early starts no excuse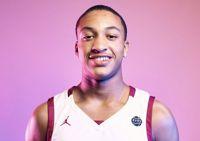 Team Why Not gave up an early lead and lost 72-71 to Nightrydas Elite in a 9 a.m. game on Thursday, but UA target Nimari Burnett said he wouldn't blame it on the early start. Even though tipoff was at 6 a.m. Pacific time, Burnett said the West Coast-based players had already adjusted. They arrived Tuesday morning via a red-eye flight.
"No excuses," Burnett said.
Besides, Askew said, he's been playing on the East Coast much of the summer. And all elite-level players have experience playing at any time of day.
"As a West Coast team, every time we'll have a late-night game and then we have to come out and play early in the morning," said Team Why Not's Terren Frank, another UA recruiting target. "At this point, we're kind of used to the weird game times and funky schedule. It's really not a problem."
But all that doesn't mean they don't get tired. The team rested between Thursday's games, which were scheduled for 9 a.m. and 9 p.m.
"We definitely can get some good naps today," Burnett said.
Perspective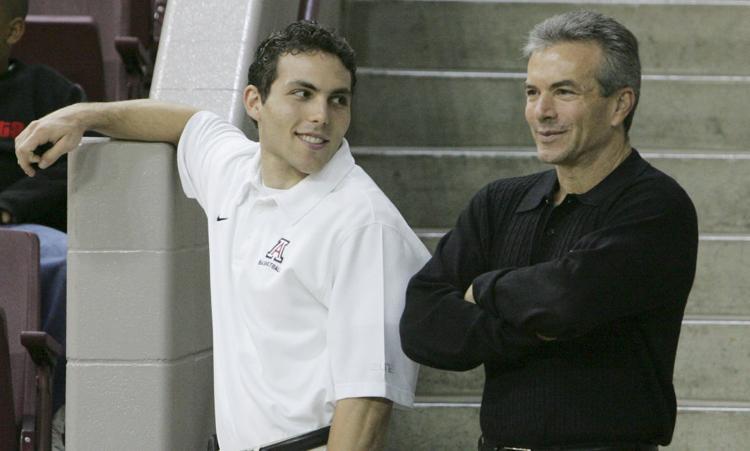 For Hal Pastner, the Peach Jam might seen a little small. High profile, but small.
As the finals of the Nike EYBL circuit, the Peach Jam has only 24 teams. Pastner's Las Vegas Classic event, featuring mostly Nike teams, included 1,229 teams a year ago.
"That's the hardest thing I've ever done," Pastner said.
This week, the father of former UA assistant coach and current Georgia Tech coach Josh Pastner is just a fan at Peach Jam, rooting for the Houston Hoops club he founded.
Hal Pastner said he sold the Bigfoot Hoops company that ran the Las Vegas Classic, though he said it wasn't related to the NCAA rule changes that will no longer allow coaches to watch late-July club events such as the Las Vegas Classic.
"They're still gonna be there," Pastner said. "People love them. Kids love to play in tournaments."
The big number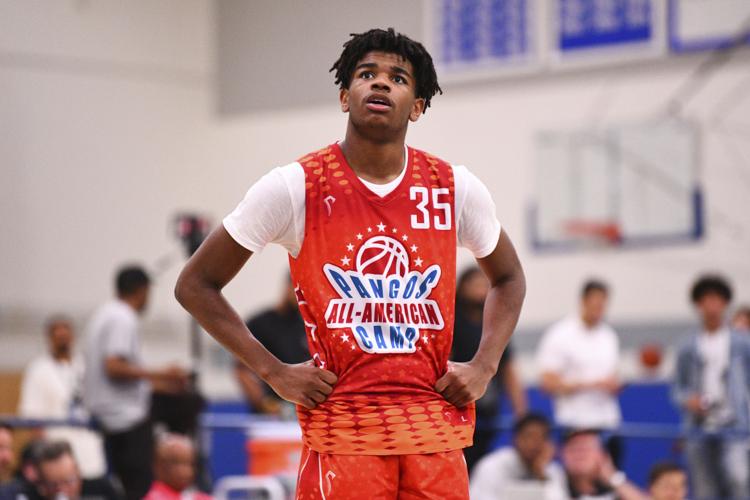 23
— Points scored in each of Vegas Elite's two wins by 2021 UA target Jaden Hardy on Thursday. Hardy made 10 of 21 combined 3-point attempts.
He said it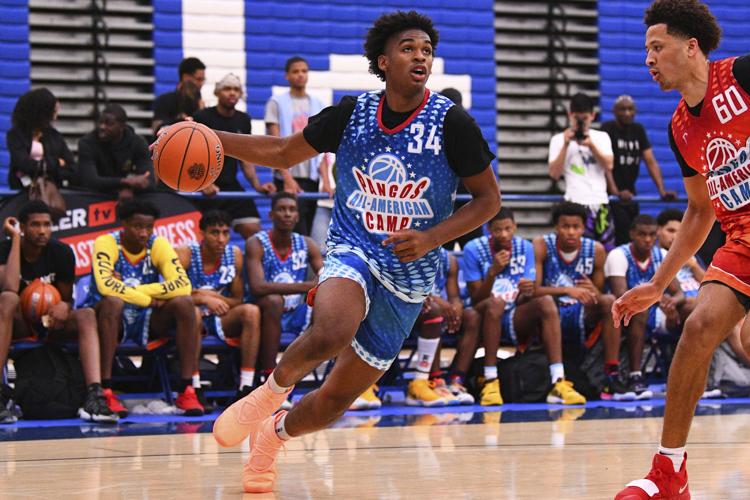 "This is it right here. This is Peach Jam, which I think speaks for itself as having the best teams in the best league."
— Five-star 2020 guard Josh Christopher, a guard from Southern California who is playing for Vegas Elite.