Seen and heard from LA: Missing — a lot — and an Arizona Wildcats' homecoming, sorta
Justin Spears brings you the sights and sounds from the Galen Center in Los Angeles, where the Arizona Wildcats shot a season-worst 27.8 percent from the floor in an 80-57 loss to USC on Thursday.
Missing Jeter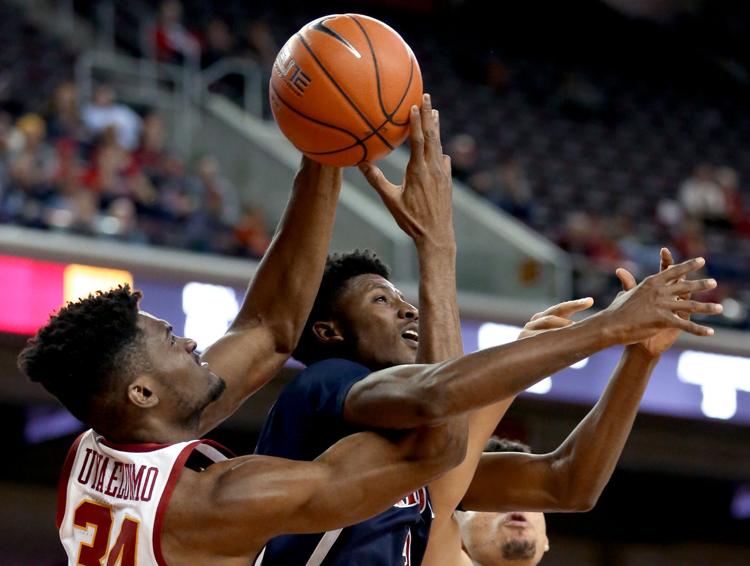 Arizona co-captain Chase Jeter missed Thursday night's game against USC with a back injury he suffered last week against Oregon State. Although Jeter took some shots and wore game shorts during pregame warmups at Galen Center, he would miss his first game as an Arizona Wildcat since transferring from Duke.
And the UA missed every inch of his 6-foot-11 frame.
After recording his first double-double at Arizona against Oregon State, graduate transfer Ryan Luther started at center for the Cats, but had a mild performance of eight points and five rebounds.
USC's frontcourt of Nick Rakocevic and Bennie Boatwright led the way with a combined 39 points and 24 rebounds. The Wildcats were also outrebounded 51-39, while the Trojans scored 40 points in the paint.
How bad was it?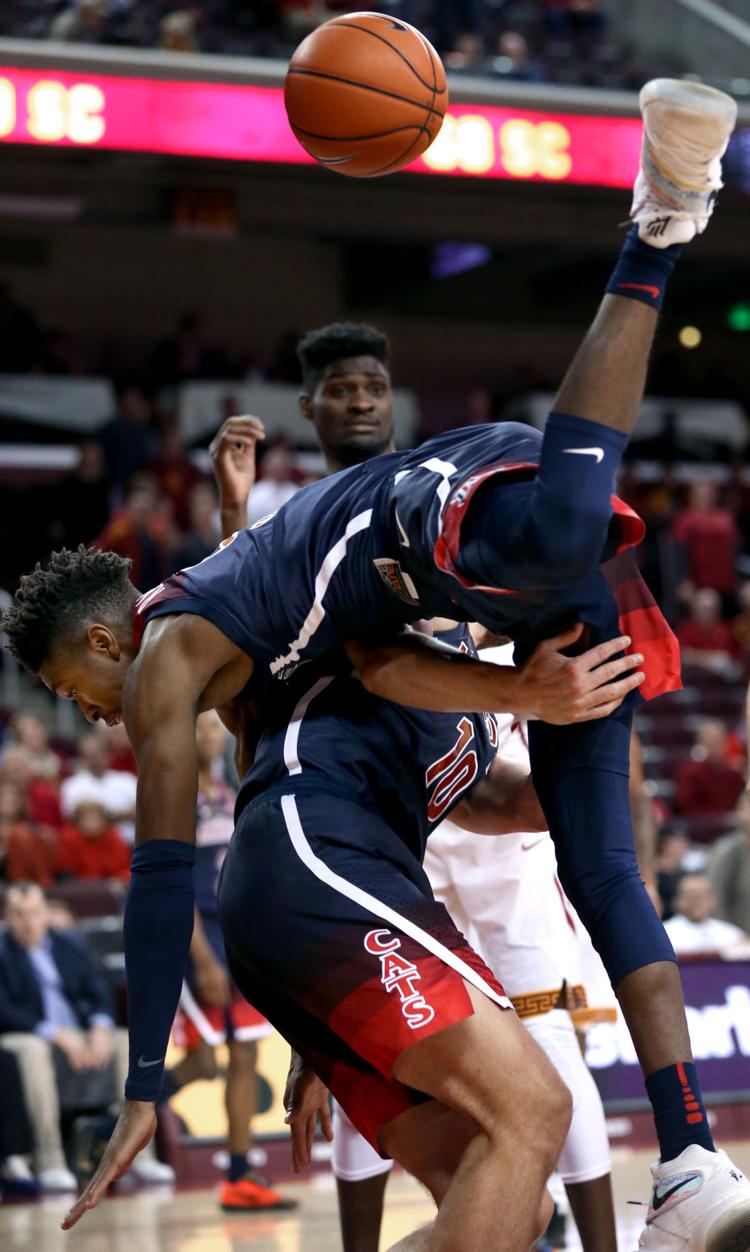 Arizona's 23-point loss to USC was its worst loss to the Trojans since the 1973-74 season, when Fred Snowden was the head coach at UA. Arizona lost that game 100-76 on Dec. 1, 1973.
That UA team featured freshmen Bob Elliott and Herman Harris, and a sophomore Al Fleming. Star guard Eric Money averaged 18.1 points per game that season.
Homecoming for LA Wildcats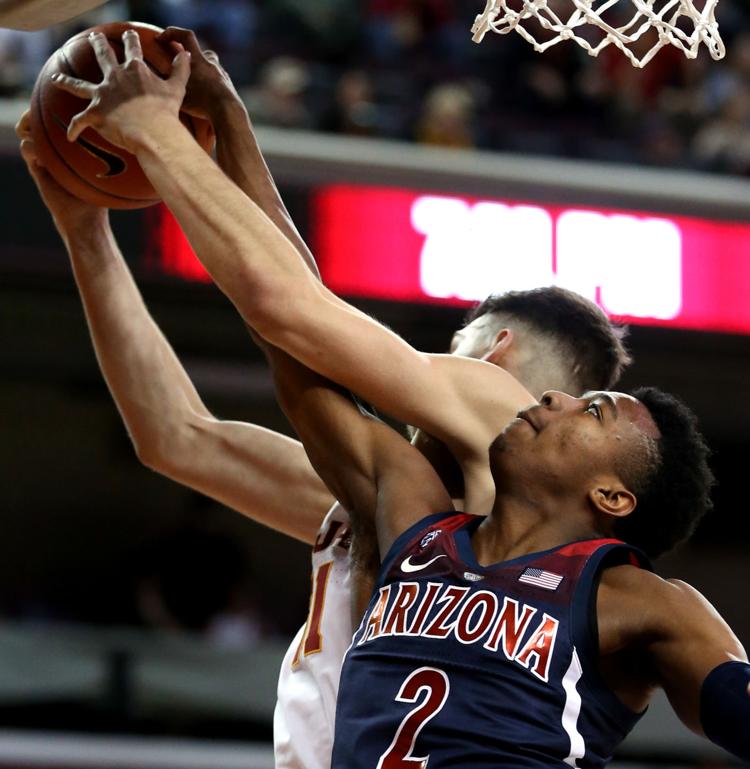 Arizona didn't get a chance to play in Los Angeles last season, so Thursday night was the first homecoming for every Wildcat from the City of Angels: Ira Lee, Brandon Williams and Devonaire Doutrive.
The last time Williams visited Galen Center was in 2016, when the Wildcats lost a quadruple-overtime thriller to USC.
Lee led the LA natives in scoring with 12 points, tied for a career-high, while Williams dropped eight. Doutrive hails from Dallas, Texas, but played high school ball at Birmingham in Lake Balboa, California. He scored four points in 20 minutes of action.
Kicks of the night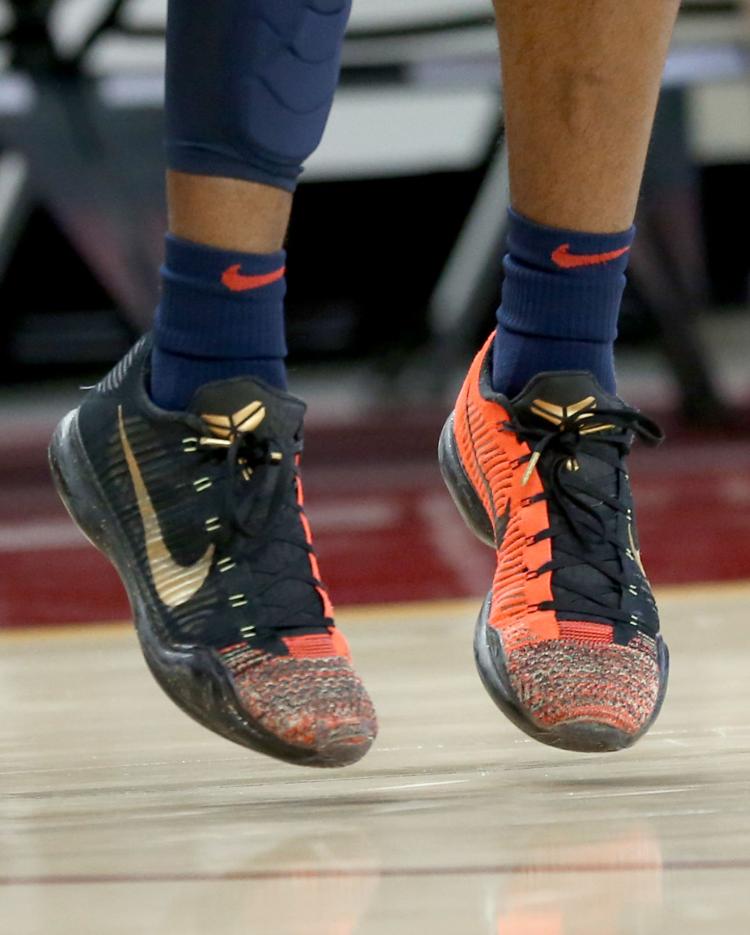 The Wildcats normally wear sneakers that coordinate with their red and blue uniforms. Most, if not all of Arizona's custom Nike sneakers have the block "A" on them, but Williams went a different route Thursday. The freshman guard sported black and light red Kobe 10s, the Christmas edition.
Each shoe's colorway is opposite of the other, which gives it a unique and flashy look. It also has a gold swoosh on the side and five rings on the heel, signifying the number of championships Kobe Bryant won. The shoes can be purchased on FlightClub.com for $570.
The big number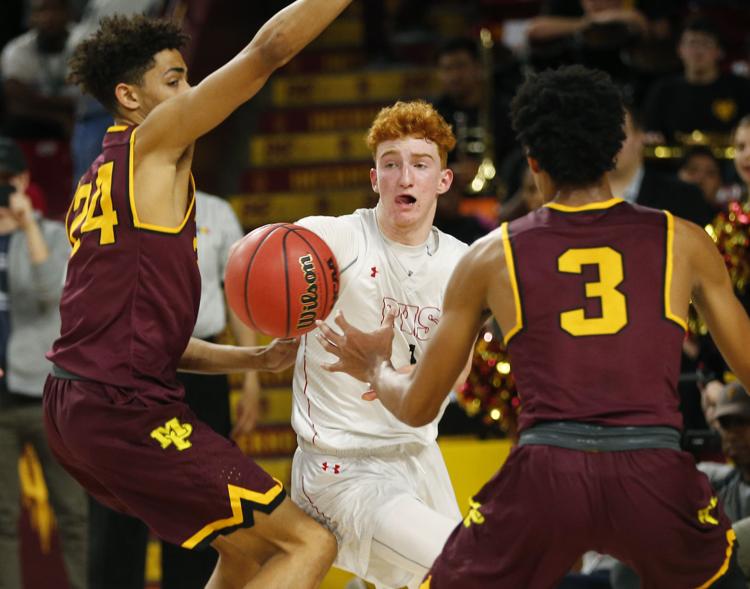 6
Number of McDonald's All-Americans from the state of Arizona dating back to 1978, and all of them ended up playing at the UA. Sean Elliott was the first Wildcat and the only Tucson product (Cholla High School) to be placed on the All-American roster in 1985. The rest are all from Phoenix: Mike Bibby (1996), Richard Jefferson (1998), Jerryd Bayless (2007), Deandre Ayton (2017) and Nico Mannion (2019).
Ayton is a Bahamas native, but played prep ball at Hillcrest Prep in Phoenix. Mannion became the latest Valley Wildcat to be named to the game along with Australian wing Josh Green, who also played at Hillcrest but transferred to IMG Academy in Florida.
A very bad number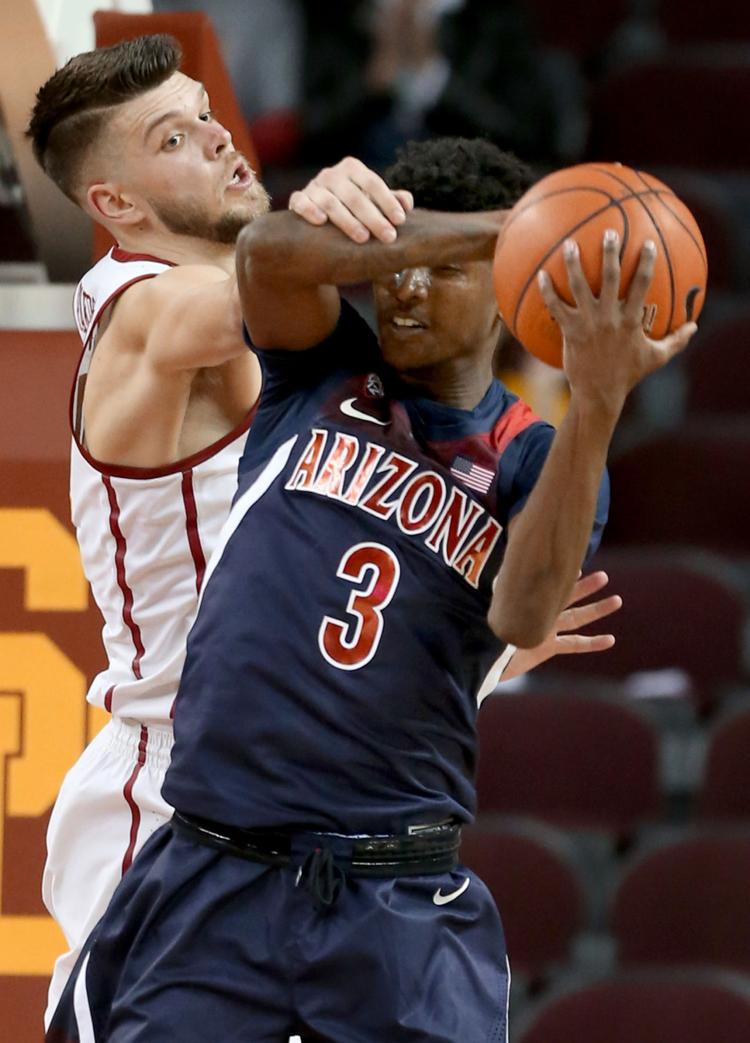 20
Arizona's 3-point shooting percentage against the Trojans, which is one of the worst of the season. With five minutes remaining in the second half, the Wildcats were on pace to have their worst 3-point shooting night of the season, but a pair of Brandon Randolph 3s gave UA a boost. The lowest percentage came against Montana on Dec. 19, a game where Arizona shot 16.7 percent from beyond the arc.
PJC in the house
LA native and former Arizona point guard Parker Jackson-Cartwright made his way to the UA locker room after the game to speak with coach Sean Miller. Jackson-Cartwright played at Arizona from 2014-18, and was waived this season by the Toronto Raptors' G League affiliate before this season.
He said it
Sean Miller on Arizona's confidence: "If you have a problem with confidence at Arizona, it's a bad place to be. We've been kicking ass in this league for a long time. If making layups is a problem, that's a real big problem." pic.twitter.com/kucDrIX679

— The Wildcaster (@TheWildcaster) January 25, 2019