Seen and heard in Berkeley: On Wildcat hospitality and a sweaty Sean Miller copy cat
The Star's Bruce Pascoe checks in from Haas Pavilion in Berkeley, California, as the Arizona Wildcats wrapped up the Bay Area road trip in front of some friendly fans with an 87-65 disposal of Cal. 
Wildcat hospitality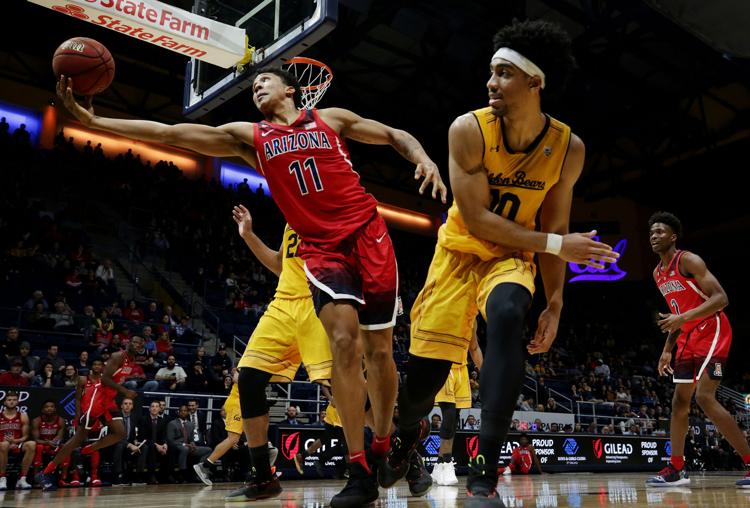 Instead of moving to the East Bay immediately after their game at Stanford on Wednesday as they normally do, the Wildcats enjoyed another night in Palo Alto during their extended week in the Bay Area.
There, the Wildcats dined at a Fleming's Steakhouse on Thursday night in between practices on Thursday and Friday at Palo Alto High School, where former UA assistant coach Rodney Tention is now the head coach.
The high school gym is just a few blocks away from the team's Palo Alto hotel, and Tention showed up to greet the Wildcats.
"It worked out great," UA coach Sean Miller said.
The Wildcats bused to Oakland after practice Friday, then shot around at Cal on Saturday. They often practice before facing Cal at the Golden State Warriors' practice facility in downtown Oakland but because the Warriors were shooting there prior to their game Friday, the facility was not available.
Taking over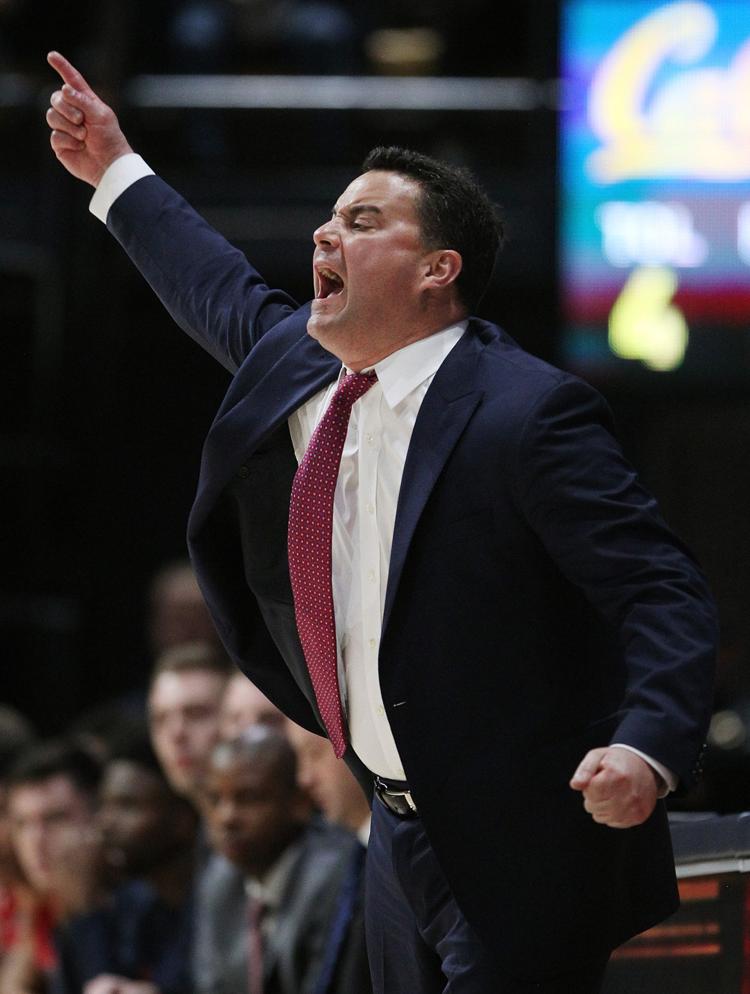 Arizona always has a strong contingent of locally based alumni at its Bay Area games, but Saturday's red-clad crowd was boosted by Tucson-based UA fans, too.
A group of about 30 fans took part in a Bon Voyage-organized Bay Area excursion, while several top donors joined the Wildcats on their charter flight along with Arizona AD Dave Heeke and president Robert Robbins.
Heeke said he left the group after the Stanford game to head to San Diego, where he met with donors and also attended a baseball coaches' convention, speaking to assistant baseball coaches. He returned to the Bay Area to catch the Cal game and joined the Wildcats' return charter flight.
Territorial dispute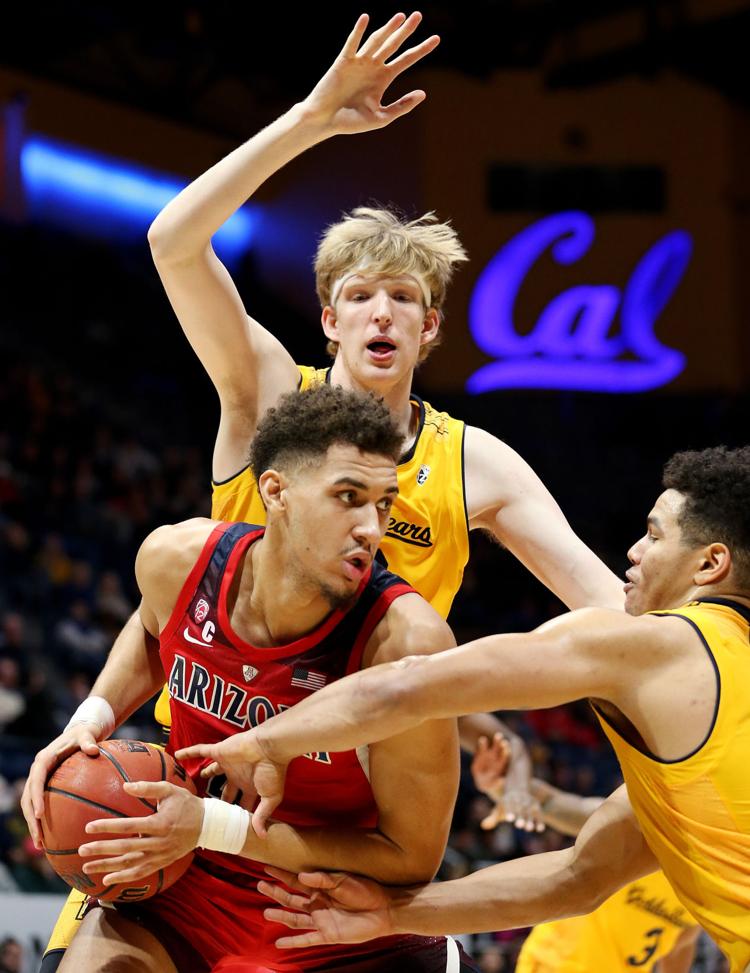 Arizona's fan base was so invasive on Saturday that two Wildcat fans, Ryan and Katie Gale, sat in the top of the Cal sideline student section before the game.
Their red-and-blue gear stood out especially because they were sitting in front of a sign with gold-painted letters that spelled out "This Is Bear Territory."
The Gales are from Toledo, Washington, north of Portland, Oregon, and say they try to get to a game or two every season. However, the Wildcats are not making the Washington swing this season because of the Pac-12's unbalanced schedule.
"That's why we're here," Ryan said.
The couple made an anniversary trip out of it, watching the Stanford game on Wednesday and then seeing Alcatraz and other San Francisco attractions before Saturday's game at Cal.
Artificial noise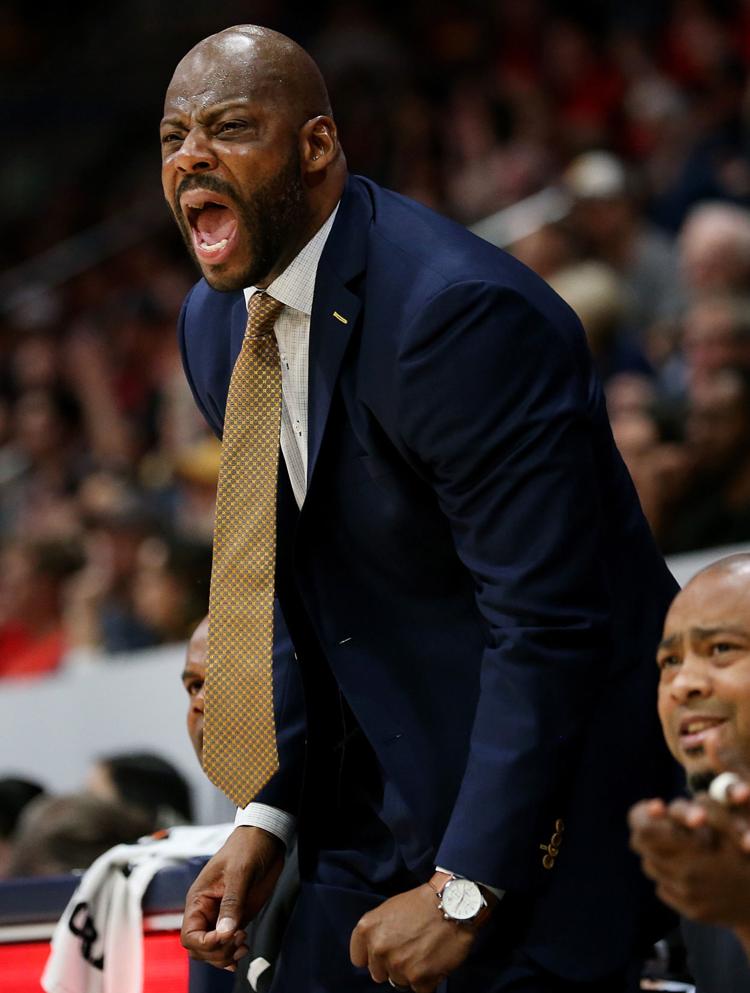 With Haas Pavilion only about half-full Saturday, Cal did its best to make the place seem loud and crazy.
That is, it pumped in ear-splitting music over the loudspeaker and even turned up the public-address system so high that the voice was nearly distorted. Cal had a band sitting behind a basket, but it wasn't much of a factor.
Opposite looks
Cal asked fans to imitate a"sweaty Sean Miller." pic.twitter.com/6ON3b9t6xg

— Bruce Pascoe (@BrucePascoe) January 13, 2019
During Cal's "Copy Cat" contest during a timeout early in the second half, fans were asked to assume the looks of a couple of notable figures in polar opposite poses.
First, there was Bill Walton, shown in an old photo relaxing with his hands behind his head. Then there was UA coach Sean Miller, shown in that infamous photo during the 2016 NCAA Tournament in which he soaked through his white dress shirts on the sidelines.
"Who can imitate a sweaty Sean Miller?" the announcer asked.
Alkins avoids blowout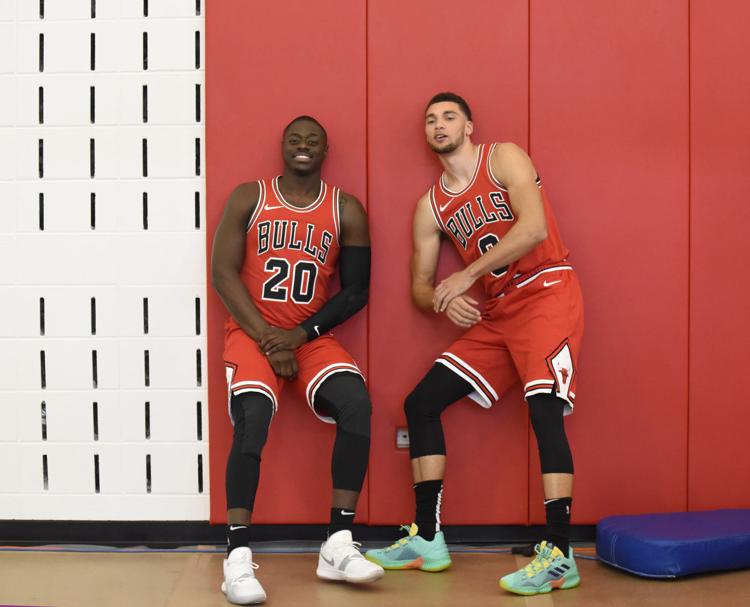 Rawle Alkins didn't get a chance to visit the Bay Area at the same time as his former teammates this weekend because the Chicago Bulls kept the two-way guard on their G League roster. But maybe that was just as well.
While Alkins scored 24 points off the bench on 11-for-15 shooting in the Windy City Bulls' 124-101 win over Wisconsin in G League play on Friday, his parent club was getting clobbered by the Golden State Warriors.
Not that losing to the Warriors is anything to be ashamed of, but Chicago did it in style Friday: Klay Thompson hit three 3-pointers in the first 70 seconds of the game, and the Warriors took a 43-17 lead at the end of the first quarter en route to a 37-point win.
"He sees a glimpse of the rim and he's going to up," Lauri Markkanen said of Thompson's early spurt. "That's how good of a shooter he is."
If Alkins is to stick with the Bulls for long, he has to keep improving. Bulls coach Jim Boylen said. Alkins is averaging 15.1 points and 6.1 rebounds for Windy city while he's also played briefly in two games for Chicago..
"Hard-playing kid. Tough kid," Boylen said. "I like his energy and his toughness. He's working on his skill development, his ability to drive the ball and shoot the ball and we're thankful he's with us."
The big number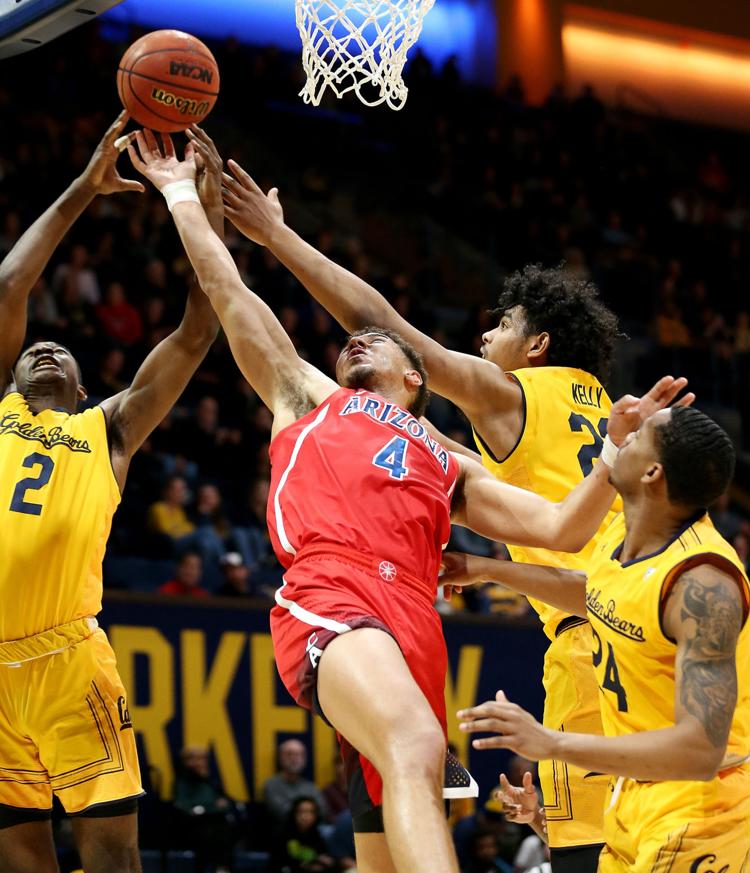 8:19
Arizona's drought without making a field goal in the first half.
Quotable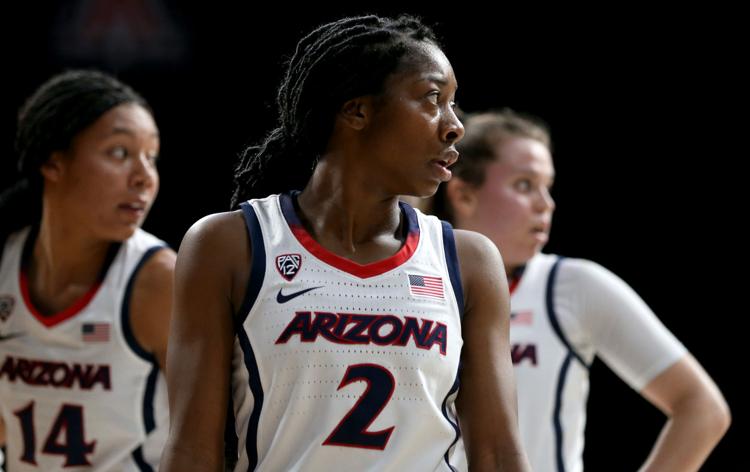 "We're trying to build it up. It's not just a one-season or one-game thing" — Heeke, on the potential for sustainable success and fan support for the UA women's basketball team, after it beat 24th-ranked Cal on Friday.