Seen and heard: Maui underdogs, Emmanuel Akot dances hula and Bill Walton's jokes
Bruce Pascoe provides the latest seen and heard moments from Hawaii as the Arizona Wildcats look forward to their next game at the Maui Invitational after holding off Iowa State 71-66. 
Musketeer pride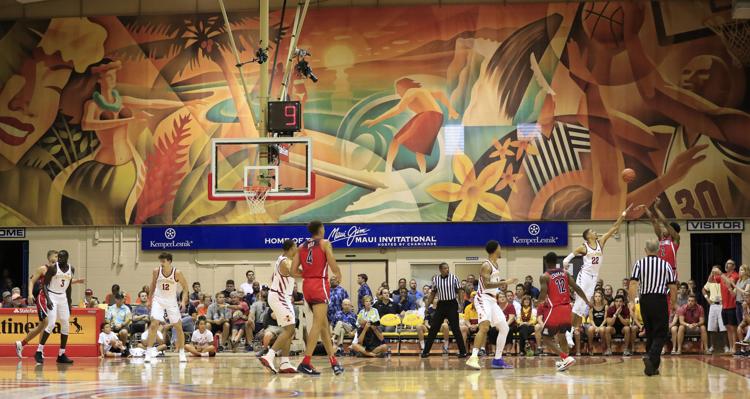 Bill Walton emceed a Maui Invitational pre-tournament beachside banquet, so you know what that means.
After working in one of several "conference of champions" references when talking about the Wildcats and coach Sean Miller, Walton jokingly played dumb about Xavier and coach Travis Steele.
"That's in Cincinnati?" Walton asked Steele, and then went on with more playful questions.
"Bill," Miller said at one point, interrupting Walton. "You know they were a No. 1 seed last year, right? I just wanted to make sure you know that."
Walton did brief interviews with each of the coaches. When Walton asked Miller about his team being the hunter instead of hunted this season, Miller said it was "different for sure" but talked positively about his players.
Then, when Walton asked Miller what keeps him excited about this season's team, Miller said:
"Well, you know in college basketball, that's what happens," Miller said. "It's a very young game. We're not the only program in the country who's playing young players. There's quite a few others up here who have quite a few young faces."
The Pullman-to-Maui "express"
From 28 degrees in Pullman to 78 in Lahaina. Want to guess my favorite? pic.twitter.com/EEvMr02ler

— Brian Jeffries (@catspbp) November 19, 2018
After 31 years as the play-by-play voice of the Wildcats, Brian Jeffries is used to the November crossover season, running back and forth between football and basketball games.
But this was extreme even for him.
Jeffries and UA sports publicist Daniel Berk worked Saturday's late, late football game at Washington State, then traveled with the Wildcats after the game to catch the team charter flight from Lewiston, Idaho.
That flight left at 2 a.m. and arrived in Tucson at 5:20 a.m. Jeffries exited the airport long enough to pick up an additional bag from his car that he had prepacked, then went back through security and caught a 7:50 a.m. flight to Los Angeles.
Sleep was not an option, until he and Berk finally arrived in Lahaina on Sunday afternoon, after taking a final L.A.-to-Maui leg.
"I slept pretty well (Sunday) night," Jeffries said. "It was wild. But it goes with the territory, so you do it."
Underdog mentality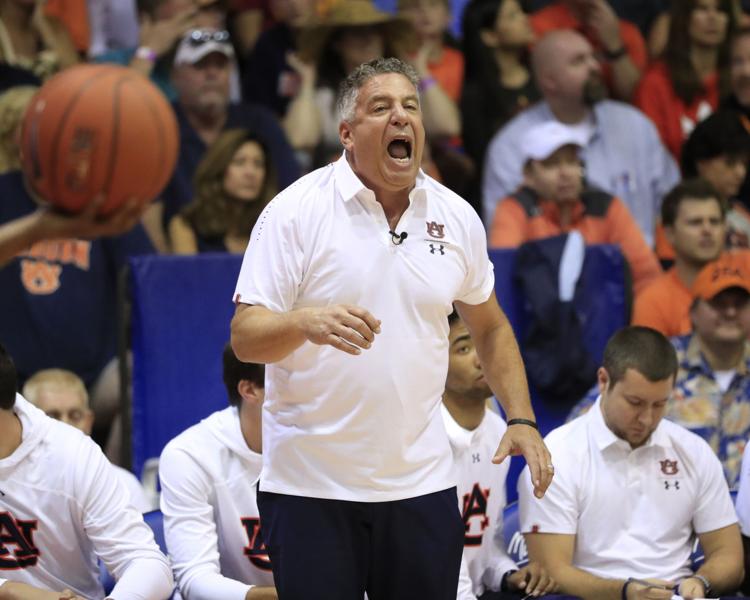 Auburn might be the No. 8 team in the country, but losing five of their final games last season left a sting. Even if the last one was in the Sweet 16.
"I think we feel like we have unfinished business," said Auburn coach Bruce Pearl, whose Tigers beat Xavier 86-79 in the first game of the tournament. "The reason why, at the end of the year we were down to seven scholarship maybe eight scholarship guys. We were hurt. We limped into the tournament.
"So you have an opportunity to come to Maui…I think the combination of our team playing well and the real honor that we feel about representing the SEC and being in this amazing tournament, I'm proud of Auburn for representing."
Hawaiian handicap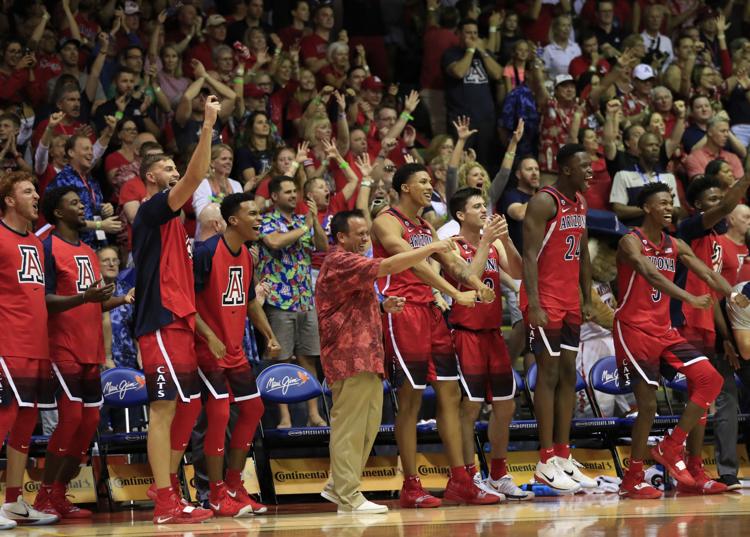 The Maui Invitational held a unique contest during a first-half timeout Monday: Two kids had to run to the 3-point line, stop to put on fins, masks and snorkels, then try to race in with all that on and make a layup. One of them did on the first try.
Uni update
Arizona broke out its "refreshed" away red uniforms on Monday. Nike overhauled their uniforms two seasons ago and updated them slightly this season.
The new road unis feature a thick, curved white stripe down the side and thicker red collars that accent the navy gradients on the shoulders and bottom of the shorts.
The big number
0
– Votes for Arizona in the Associated Press Top 25 poll that was released Monday, after the Wildcats attracted 14 in the preseason and four the previous week.
Quotable
Zion windmill off the steal? Walk in the park for Williamson…

(via @CBSSports)pic.twitter.com/2DNRZrCgOp

— Bleacher Report (@BleacherReport) November 20, 2018
"You don't know what to think. It's crazy. He's really fun to watch." -- Duke's Cameron Reddish, on high-flying big man Zion Williamson.