Seen and heard: On B-Will's would-be school, a consolation prize, Duke's Maui hype
Bruce Pascoe provides the latest highlights from the Lahaina Civic Center in Maui, where the Arizona Wildcats fell to No. 3 Gonzaga 91-74 in the Maui Invitational semifinals on Tuesday night. Next up for Arizona is No. 8 Auburn in the third-place game Wednesday at 9:30 p.m.
Zags wanted Williams; he chose Arizona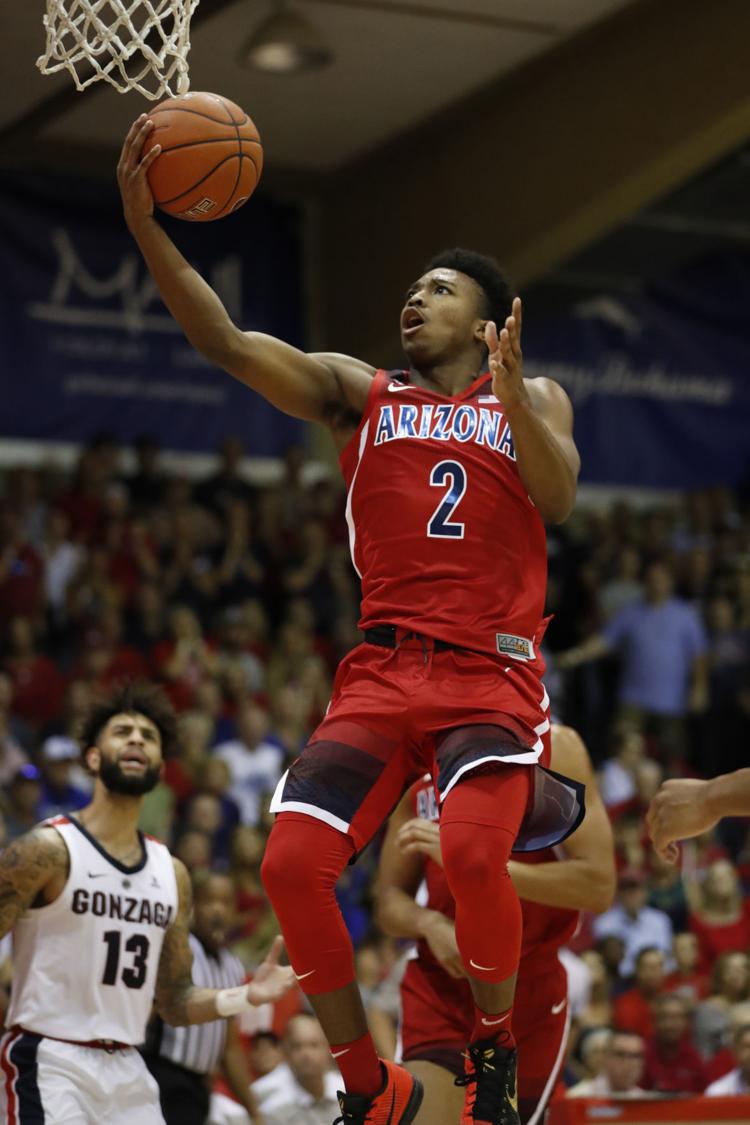 Brandon Williams decommitted from Arizona last March in the wake of the federal investigation into college basketball and an ESPN report alleging UA coach Sean Miller discussed a pay-for-play scheme. He took visits to Oregon and Gonzaga and pondered a different future.
Gonzaga coach Mark Few had tried to recruit Williams heavily once before; he was willing to try again.
"Love him, love him," Few said, but added that "it was a long haul with Brandon."
According to Williams' stepdad, Chris Wright, Gonzaga tried to sell Williams on the idea of playing alongside Gonzaga point guard Josh Perkins in the way that Nigel Williams-Goss used to play with other point guards.
But Williams chose instead to play for the Wildcats, where he is being relied on heavily while sharing the backcourt with Justin Coleman.
"I don't know if any of us ever felt that we knew what was going on with that recruitment, but he's a neat kid," Few said of Williams. "Neat family and he's a heck of a player. That's why all of us were trying like crazy to get him and I think now it's showing why. You can see not only the talent but the confidence, kind of all that."
Maybe it's in the perspective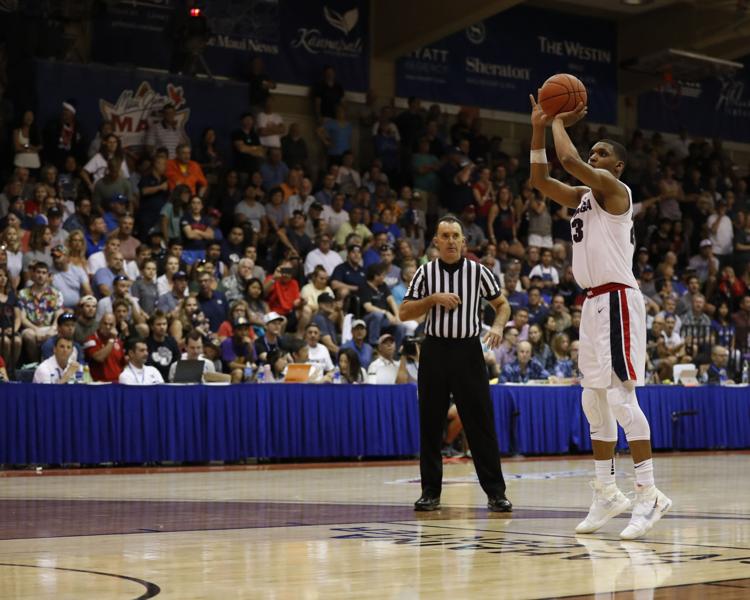 Iowa State coach Steve Prohm has repeatedly proclaimed the Cyclones' fan base one of the five best in college basketball, and it was hard to doubt him when Iowa State supporters nearly doubled up on UA's 600-odd fans inside the Lahaina Civic Center on Monday.
After the Cyclones beat Illinois 84-68 on Tuesday in front of another rowdy following, Prohm even began his press conference by calling his fans "phenomenal."
Arizona still filled all its team-sold seats this week, and had the 16th-best attendance average last season in a building that seats less than the 15 teams ahead of them have.
Then there's Gonzaga, which has sold out 240 consecutive home games at the 6,000-seat McCarthey Athletic Center, and Duke, which routinely sells out the 9,314 Cameron Indoor Stadium.
And… Illinois?
After the Illini played Gonzaga closely on Monday, Illini guard Trent Frazier said the atmosphere "felt like State Farm in here," referencing Illinois' home arena. And Georgian big man Giorgi Bezhanishvili appeared almost offended to the notion that Illini fans were anything less than terrific.
"I think it was Gonzaga coach who was talking about they have Top 5 fan base in the nation," Bezhanishvili said. "I can say probably we have the Top 5 fan base in the nation, just from this game, and then the game before. So I think we have Top-5 fan base in the nation. They're just great. A lot of teams don't have it and we really appreciate it."
Tough consolation
A good judge of how good three-game bracketed events are can sometimes be found in the seventh-place game, a matchup of teams that lost two games already.
Last season in the Battle 4 Atlantis, Arizona played Purdue in the seventh-place game, and the Wildcats went on to win the Pac-12 while Purdue reached the Sweet 16.
In the Maui seventh-place game this season, a No. 1 seed in last season's NCAA Tournament, Xavier, will face up-and-coming Illinois in the seventh-place game.
"Xavier was a 1 seed last year — a No. 1," Illinois coach Brad Underwood said. "And they have got guys back from that team. That's a program that has such a long history of success and there's pride.
"We knew when you get in this field that there's going to be three really, really hard games and now we get a 1 seed in last year's NCAA Tournament in the seventh-place game. And as I've said all along, it's a great opportunity and we're going to rally and do everything we can to play our best."
Eye on the prize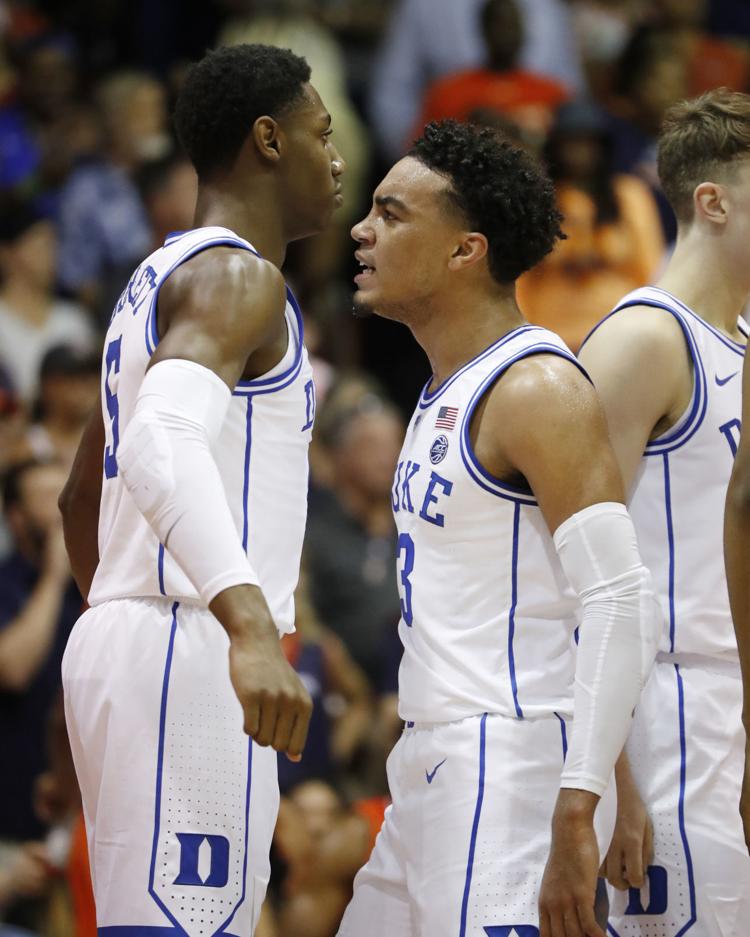 Duke has easily led the country in hype so far this season, and the Blue Devils are now 17-0 in Maui Invitational bracketed games.
But after Auburn made the Blue Devils work for their 78-72 win in Tuesday's other semifinal, Duke coach Mike Krzyzewski reminded everyone that there's a bigger picture to watch out for.
"I'll do everything I can not to let them think that everything is won in November or December," Krzyzewski said. "What we need to do is just use the season to get better. No one gives a trophy for who is No. 1 in November, December, January or February, even March. And don't play for things that the outside wants you to play for. Play for what you want to play for and that's fun, getting better."
The big number
19
Free throws made by Arizona in the first half of Tuesday's game against Gonzaga. The Wildcats had averaged 17.3 made free throws (on 24.3 average attempts) over their first four games of the season.
He said it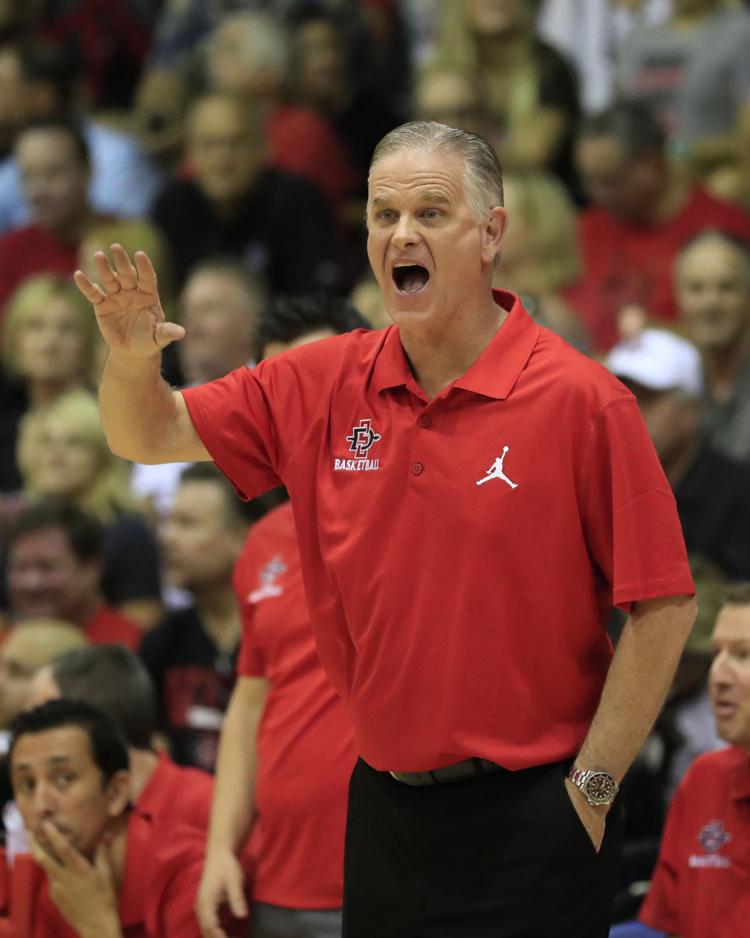 "I had the team prepared for a 9:45 start. Unfortunately the game started at 9:30."
— San Diego State coach Brian Dutcher, whose Aztecs trailed Xavier by 19 points midway through the first half Tuesday before winning 79-74.
… and he also said it
"I think we pounded every nail into the new floor here in the Maui Civic Center,"
— Illinois coach Brad Underwood, complaining about his team's lack of energy during an 84-68 loss to Iowa State.