Seen and heard: On Greg Byrne's vision, Bear Bryant's poetry and free throw trips
Bruce Pascoe dives into former Arizona athletic director Greg Byrne's plan at Alabama, Dave Heeke's long trip and the Crimson Tide's frequent trip to the free throw line. 
It's not football...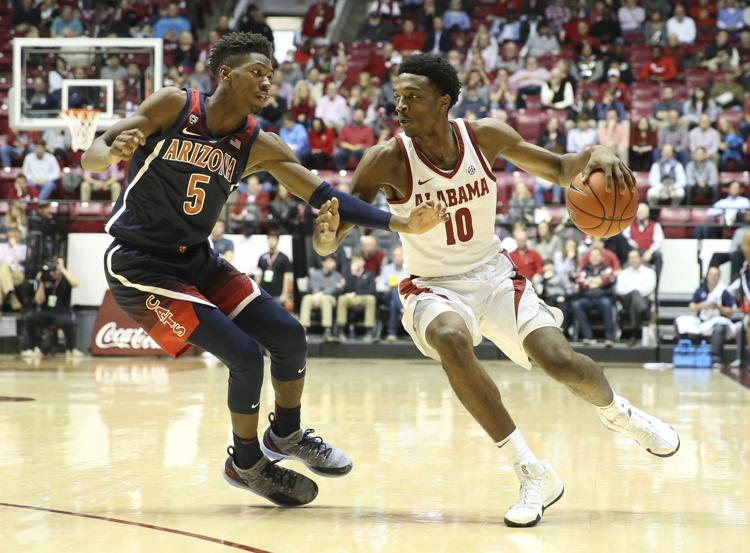 Even though Arizona was playing its second true road game of the season Sunday, the Wildcats were hardly facing a hostile crowd inside the Coleman Coliseum.
Only 9,581 fans were announced at the 15,383-seat arena, the Alabama students were a limited factor, and the band was stationed in a corner. It wasn't until the last two minutes, when it was clear to everybody in the building that the Tide could pull out a win, that the place even get remotely noisy.
Greg Byrne may be able to change that. In August, he announced a planned $115 million renovation to Coleman Coliseum that involves cutting about 5,000 seats by moving in the gently sloping upper sideline seating area, and adding a plush area for donors to dine before and during the games.
"The bones of the arena are good," Byrne said Sunday. "We'll move it in much closer and make it more intimate, and we're gonna put students down to the floor from baseline to baseline. It will kind of have a feel a bit like (Oregon's) Matthew Knight Arena has, where the students are on top of you."
In August, Alabama coach Avery Johnson could hardly hold back when talking about it.
"Greg has a great vision. He's had great leadership," Johnson said. "I'm fired up. I'm fired up about what it's going to look like, what it's going to do for recruiting, what it's going to do for fan experience."
... but it is football
What might be most striking at the Bear Bryant museum are displays reminding you of the crazy number of coaches Alabama went through before finding Nick Saban. pic.twitter.com/ZzZKGFZsF9

— Bruce Pascoe (@BrucePascoe) December 9, 2018
In Tuscaloosa, football is hard to avoid even if you're going to a basketball game.
One common route to get to Coleman Coliseum involves driving past the 101,821-seat Bryant-Denny Stadium along Paul W. Bryant Drive, named after the legendary football coach known as the Bear.
Then, if you walk left instead of turning right toward Coleman, you can stroll in front of Bryant's former office, his television show and his trophy cases during a visit to the the Paul W. Bryant Museum.
The museum's slogan is not surprising. It reads: "Where the season never ends."
Many of Bryant's quotes are also scattered about all the memorabilia.
"As long as someone has to be the winningest coach, heck, it might as well be me," Bryant said.
But probably the most telling thing about Bryant isn't the records or trophies but all of the coaches the Tide rolled through after he left, trying to find success at that level again.
Except for Mike Price, who was fired before he even coached a game in 2003 because of off-field issues, a small case is on display for each: Ray Perkins (1983-86), Bill Curry (87-89), Gene Stallings (90-96), Mike DuBose (97-00), Dennis Franchione (2001-02) and Mike Shula (03-06) before Alabama finally found a modern-day Bear in Saban (2007-present).
The real SEC life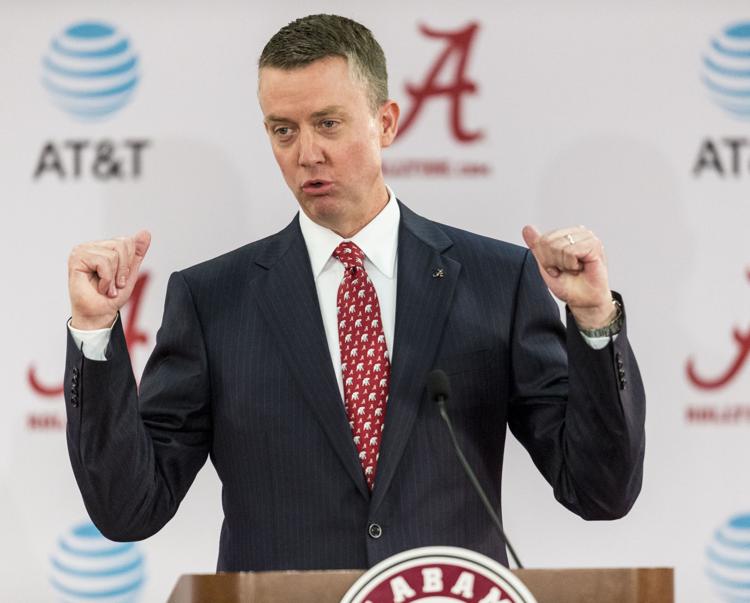 When he spent seven years as Arizona's athletic director until 2017, Byrne said he told people that the school had "the most SEC-like fan base in the Pac-12."
For almost two years now, Bryne has enjoyed working at an actual SEC school. The one that is a perennial threat to win national football championships, the one that sent Byrne to Saturday night's Heisman Trophy presentation along with runner-up Tua Tagovailoa, and the one that even has a baseball stadium so well-appointed that a Triple-A team would be happy to live there.
Winning is so routine with Nick Saban's football team, in fact, that Bama is the favorite to win its third national title in four seasons next month, too.
"I'm just happy to be along for the ride," Byrne said.
But it's that fan base that Byrne says he's also found exciting.
"The people of Tucson are wonderful people and you see that same passion here at Alabama," Byrne said. "The SEC overall is just a very passionate league."
Arizona reunion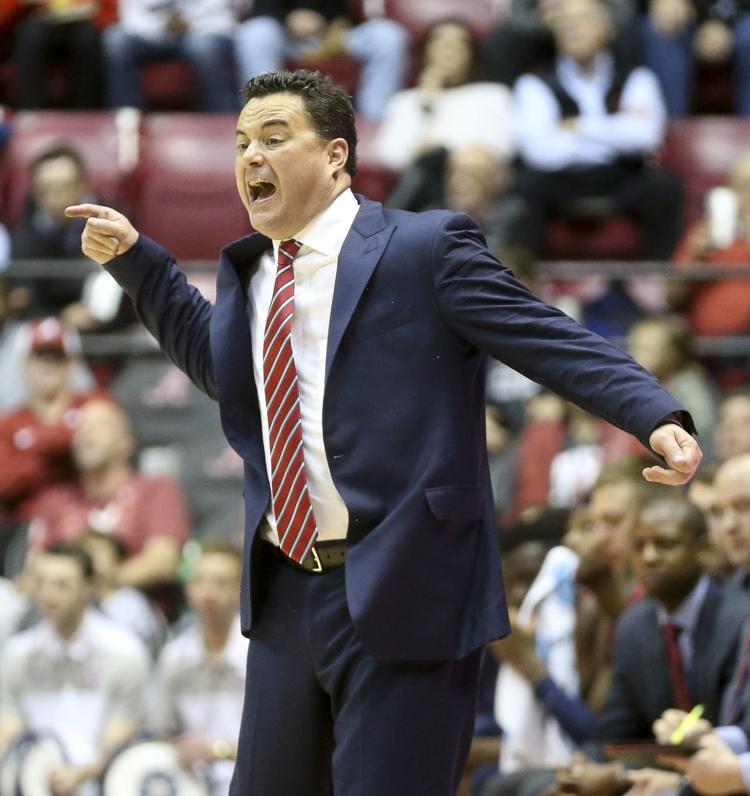 Sunday's matchup was the final one in a two-year series that Byrne and Arizona coach Sean Miller agreed to start last season, just months after Byrne left UA for the other UA. It gave Byrne a chance to see Arizona athletic director Dave Heeke, school president Robert Robbins and, of course, Miller.
Although Miller was actually hired by Byrne's predecessor, Jim Livengood, Byrne and Miller grew a strong relationship that remains, even as the federal investigation put a cloud over Arizona's program in Sept. 2017.
"I'm a big fan of Sean's," Byrne said, when asked about the investigation. "I think it's great that President Robbins and Dave Heeke have supported Sean."
Long trip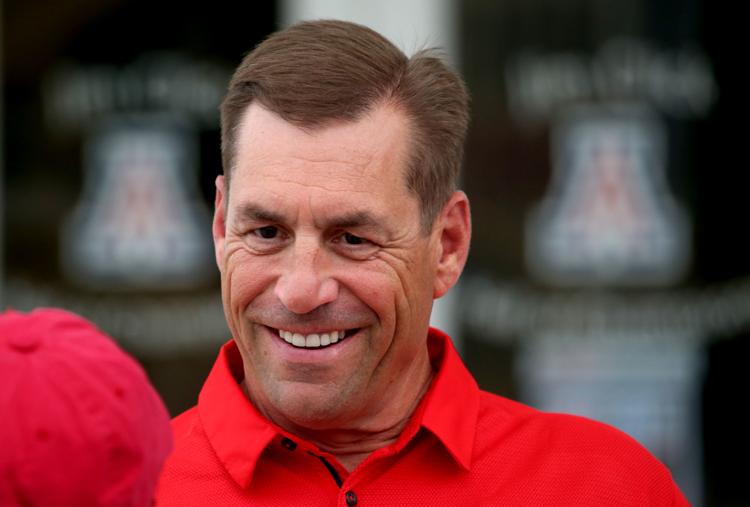 Heeke, meanwhile, hopped on the Wildcats' charter back to Tucson on Sunday afternoon after spending the entire week on the road.
The Arizona AD accompanied the Wildcats to UConn a week earlier, then said he spent the week meeting with school supporters in the East and also attended a College Football Hall of Fame dinner in New York.
Seizing his days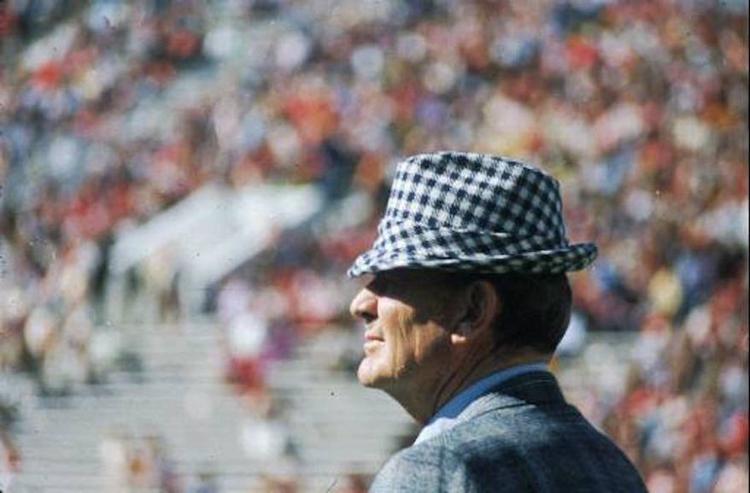 Visitors to Bryant's museum can pick up a card with the words to "A New Day," a poem Bryant used to carry in his wallet.
In part, it reads:
"What I do today is important, because I am exchanging a day of my life for it. When tomorrow comes, this day will be gone forever, leaving something in its place I have traded for it.
"I want it to be a gain, not a loss; good, not evil; success, not failure – in order that I shall not forget the price I paid for it."
The big number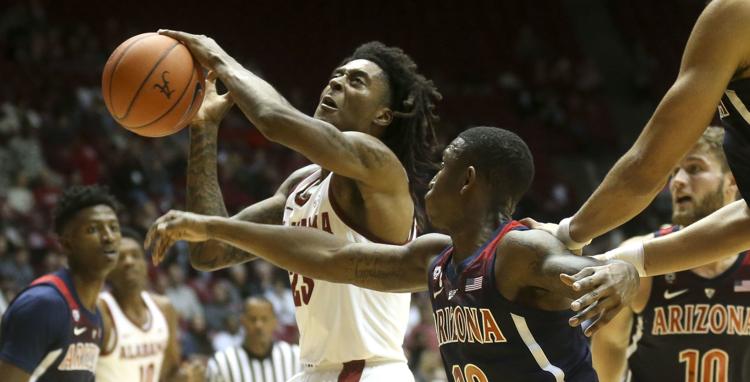 28
Trips to the free throw line Alabama took, the most Arizona has allowed all season, giving the Tide a 10-point difference in the amount of points it scored at the line over the Wildcats (16 of 28 compared with 6 of 9).
Quotable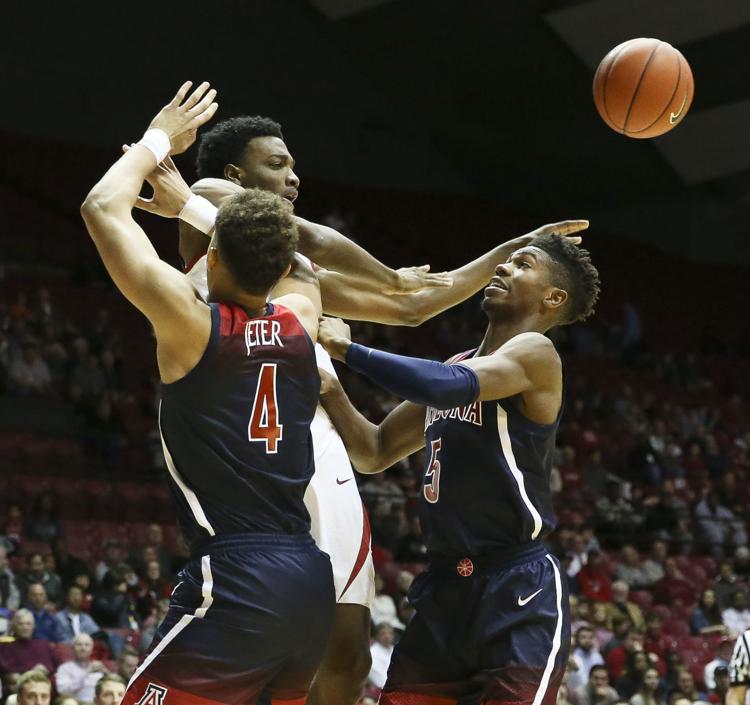 "For the most part, we did a good job. But you can't celebrate a good job for 30 minutes, 32 or even 36." – Arizona coach Sean Miller