Seen and heard: On Lute Olson's debut, Bill Walton's finale and Arizona's new habit
Arizona lost at McKale Center for the third time this season when first-place Washington improved to 10-0 with a 67-60 thumping of UA on Thursday night.
Welcome back, Lute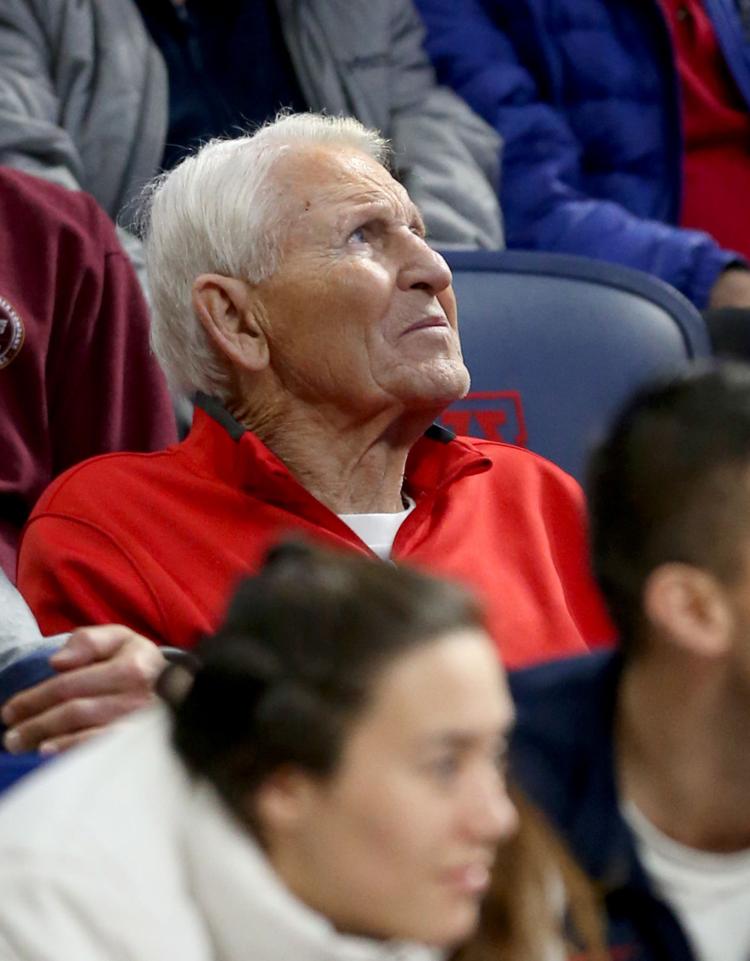 Hall of Fame head coach and national champion Lute Olson made his way to McKale Center for the first time this season. Olson sat in Tucson attorney Burt Kinerk's second-row seats, his shock of white hair visible from the upper deck.
Olson was shown on the McKale Center video board and, naturally, Arizona fans showered him with "Luuuuuuuuute" cheers. Olson had a 781-280 record as a collegiate head coach and took the Wildcats to four Final Fours, including the 1997 national championship when the Wildcats took down three No. 1 seeds to bring home UA's only men's basketball title.
Walton's season finale at McKale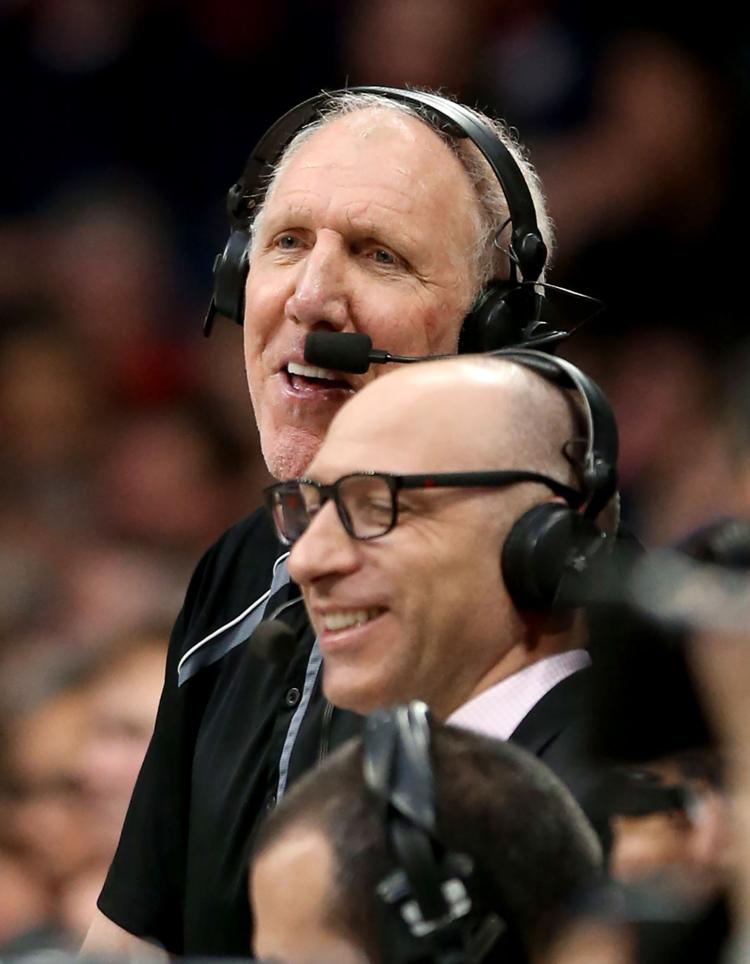 Bill Walton entered McKale Center sporting a black ESPN polo and jeans and a cheek-to-cheek smile.
He walked over to UA boosters Jeff Stevens and Cole Davis and expressed his excitement to "leave it all out there," because Thursday was Walton's last broadcast at McKale Center for the 2019 season.
Walton was on the broadcast with play-by-play announcer Dave Pasch and while it's possible he could be on call for future Arizona games this season, Walton won't appear at McKale until the 2019-20 season.
The big number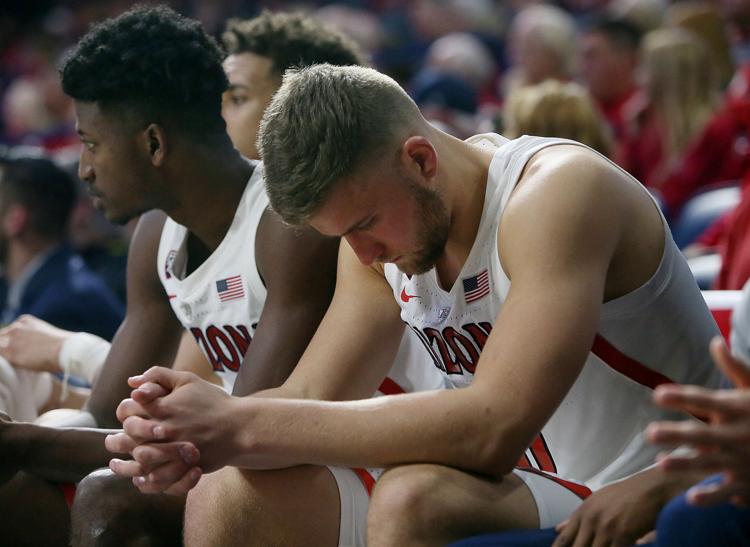 3
Number of home games Arizona has lost this season. The last time UA lost three games at McKale Center in one season was in 2011-12. The Wildcats are now 95-6 at home since the start of the 2013-14 season.
Black History Month warmups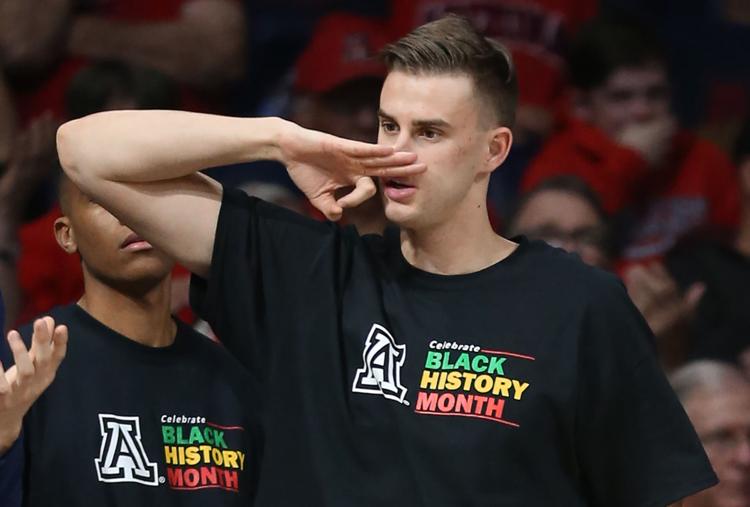 February is Black History Month, and the Wildcats honored the month-long celebration for African-American excellence by wearing black shirts with the scripture "Black History Month" across the chest in green, yellow and red lettering. The UA gave Walton a shirt before he took off from Tucson for the final time this season.
Travelin' Stan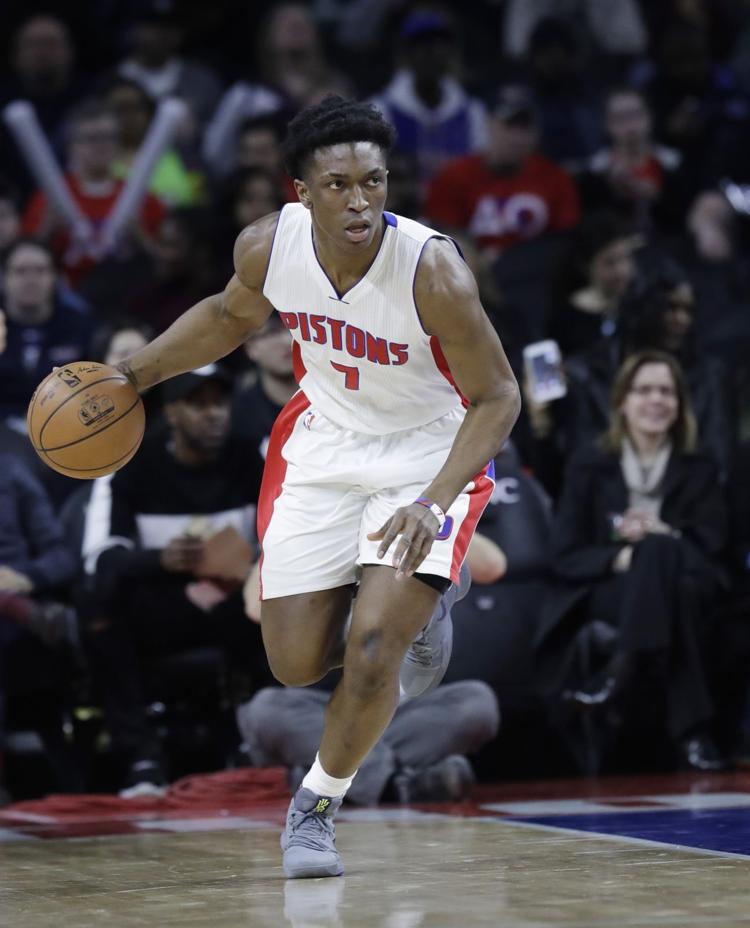 Stanley Johnson's career as a member of the Milwaukee Bucks lasted just 24 hours.
Before Thursday's NBA trade deadline, the former Wildcat was traded to the New Orleans Pelicans along with Jason Smith in exchange for forward Nikola Mirotic, per ESPN's Adrian Wojnarowski. One day earlier, Johnson was traded from the Detroit Pistons to Milwaukee for Thon Maker.
Johnson, a first-round lottery pick from 2015, is in his fourth season in the NBA. He's averaging 7.1 points and 3.5 rebounds per game this season.
At 22 years old, Johnson set to earn $3.9 million this season in his final year of a rookie contract. He'll become a restricted free agent if the Pelicans don't issue a $5.3 million qualifying offer following this season.
He will team up with fellow ex-Wildcat Solomon Hill, who was taken out of the New Orleans starting lineup Monday against the Pacers.
Hill had been mentioned as a possible asset in trade talks between New Orleans and the Lakers for Pelicans superstar Anthony Davis.
Johnson will compete for minutes with E'Twaun Moore and Darius Miller at small forward, and Jrue Holiday and Ian Clark for shooting guard.
Akot finds a home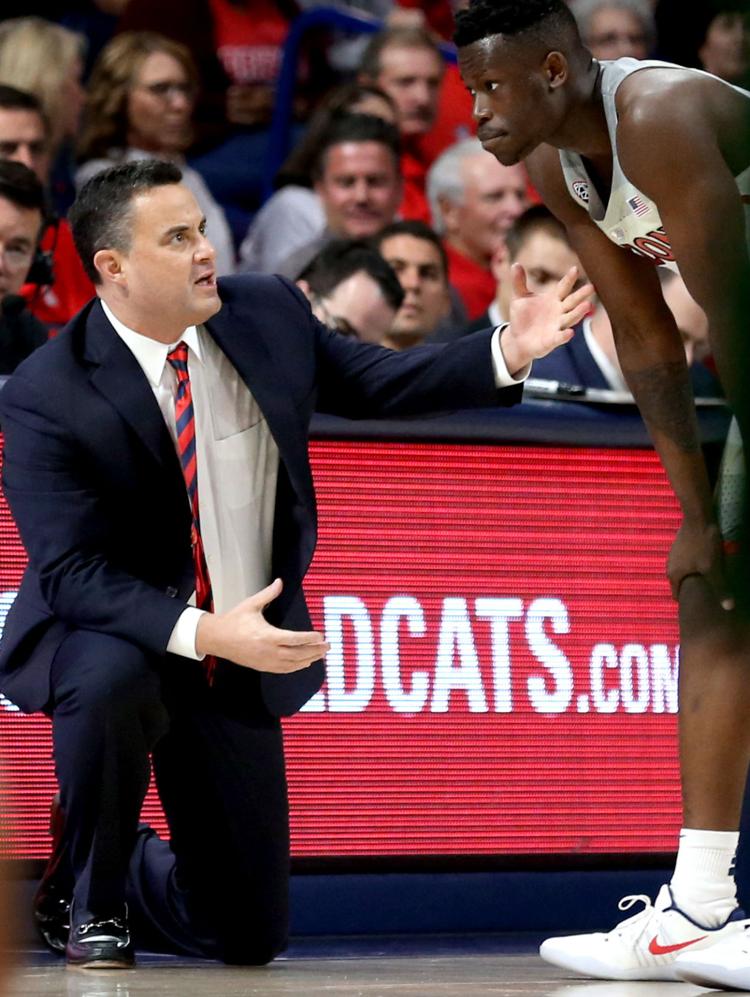 Former Arizona forward Emmanuel Akot will transfer to Boise State, per Exum Elite, Akot's Utah-based travel ball team.
Akot transferred from the UA following Arizona's Bay Area sweep in January, although he will complete the spring semester of his sophomore season in Tucson. The former five-star recruit averaged 3.8 points and 2.8 rebounds per game in 2019.
Akot has experience playing in Boise. He played at the Taco Bell Arena in Arizona's first-round loss to Buffalo in the NCAA Tournament last year, going scoreless on 0-of-3 shooting from the field with one assist in nine minutes.
Another big number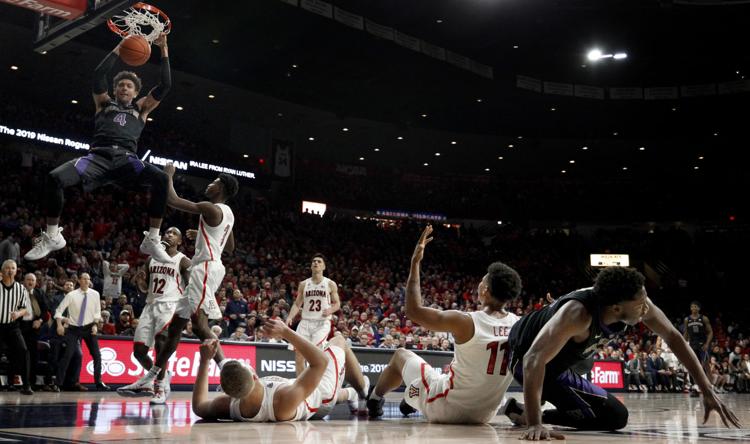 4
Consecutive losses for Arizona. The last time UA suffered four straight losses in Pac-12 play was during the 2008-09 season, when the Wildcats fell to ASU, Washington State, Washington and Cal.
He said it
Richard Jefferson is still in the NBA? Good to see a guy my age getting playing time.

— John Dingell (@JohnDingell) June 20, 2016
"Richard Jefferson is still in the NBA? Good to see a guy my age getting playing time."
— Former U.S. congressman John Dingell, talking about a former Wildcat on Twitter in 2016. Dingell, 92, died Thursday. He represented the state of Michigan from 1955-2015.