Seen and heard: On Mr. Second Half, the masked Duck and Arizona's absent offense
The Star's Justin Spears checks in from McKale Center after the Arizona Wildcats suffered a second home loss of the season and their first Pac-12 defeat at the hands of the Oregon Ducks, 59-54.
Mr. Second Half no more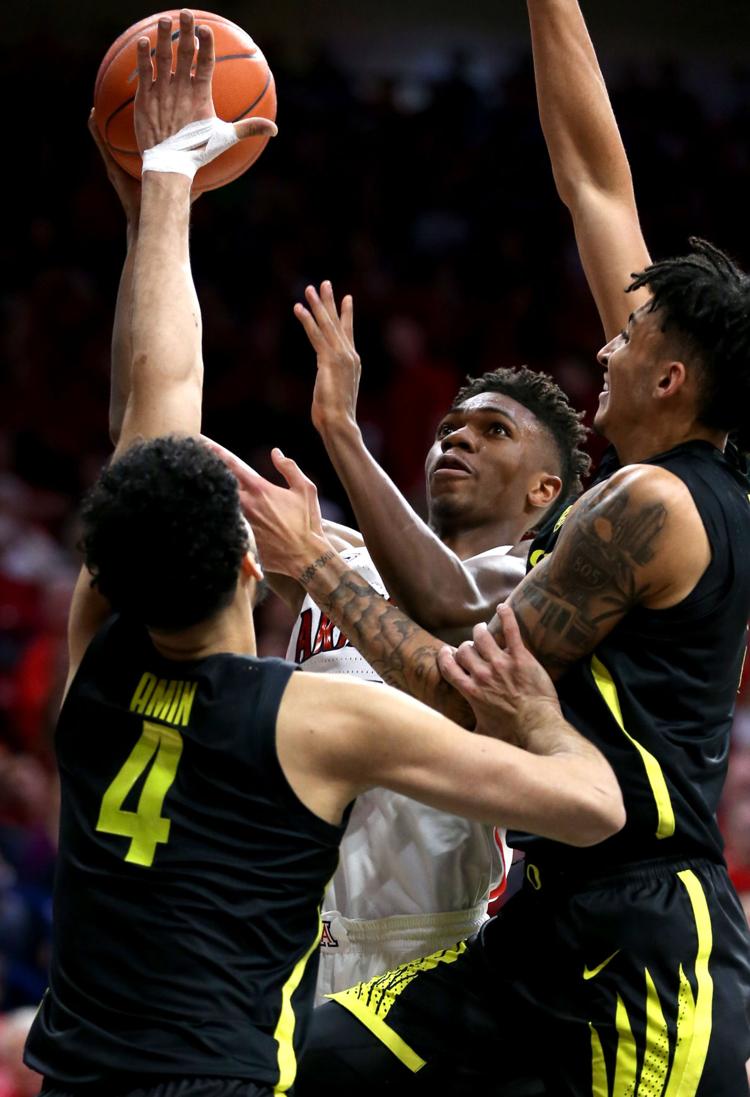 Brandon Randolph's streak of double-figure scoring ended at 17 games as the UA sophomore made 2 of 9 from the field and scored five points.
Randolph was the only player other than UCLA's Kris Wilkes in the Pac-12 to score in double figures in every game this season.
Most of Randolph's damage is done in the second half of games. Heading into Thursday night, he averaged 10.2 points per contest in the second half and shot 51 percent from the field. In the first half, Randolph averaged 5.7 points on 36 percent shooting. He scored 16.3 points in total per contest.
Randolph is a sharpshooter from the free-throw line and had made 43 of 45 from the line in the second half of games. He was a perfect 27 of 27 in the final five minutes of games this season. He had been shooting 47 percent from 3-point range in the second half, but made only one 3-pointer the entire game Thursday and didn't attempt a single free throw.
Welcome back, Zona Zoo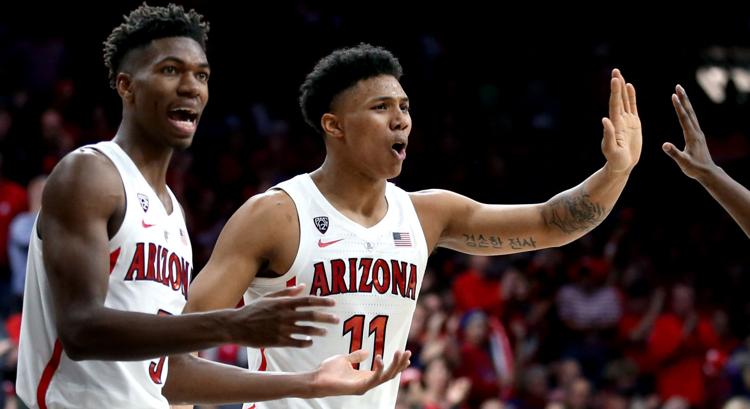 UA students returned back to campus last week to begin the spring semester, which meant the Zona Zoo was back in full force. Some of the students even had some fun with the halftime show, Tyler's Amazing Balancing Act, which featured a man who balances random objects on his face.
Tyler balanced a ladder, a wheelbarrow, a scooter, and a tuba from the Arizona pep band.
Football players in the house
Maurice Gaines, Jaden Mitchell, McKenzie Barnes, Boobie Curry and Christian Young in attendance for Arizona-Oregon. pic.twitter.com/TjuI2dqVkb

— Justin Spears (@JustinESports) January 18, 2019
With school back in session, several of Arizona's football recruits for the 2019 class enrolled for the spring semester. Some of the newcomers sat in the Zona Zoo on Thursday night: cornerback Maurice Gaines and wide receivers Jaden Mitchell and Boobie Curry.
The freshmen were accompanied by UA defensive backs Christian Young and McKenzie Barnes. Quarterback Khalil Tate and linebacker Colin Schooler sat courtside across from Oregon's bench. Schooler was recently named to ESPN's "too early" 2019 college football All-America team.
Kicks of the night
#KicksOfTheNight: Oregon's Paul White wearing some custom black and yellow KD 11s. pic.twitter.com/vNMIzB0jcL

— Justin Spears (@JustinESports) January 18, 2019
Since Phil Knight, the founder of Nike, is an Oregon alumnus, the school's gear is usually some of the best in college athletics. The Ducks wore black and yellow uniforms with matching shoes.
Oregon forward Paul White wore custom Nike Kevin Durant 11s with a black and yellow mesh and an Oregon logo on both sides of the sneaker. Of course, Oregon's trademark wings were on the back of the shoes.
The stock edition can be found on Nike.com for $150.
The masked Duck
After the first media timeout with 14:53 left in the first half, Oregon forward Kenny Wooten strapped on a facemask and checked into the game. Wooten sat out the previous four games with a broken jaw and it wasn't clear if he was going to play Thursday night. Head coach Dana Altman said Tuesday that Wooten didn't participate in full contact practice and would meet with doctors before taking off for Arizona.
Wooten's clear mask resembled that of Richard Hamilton, who was known for wearing one with the Detroit Pistons.
The big number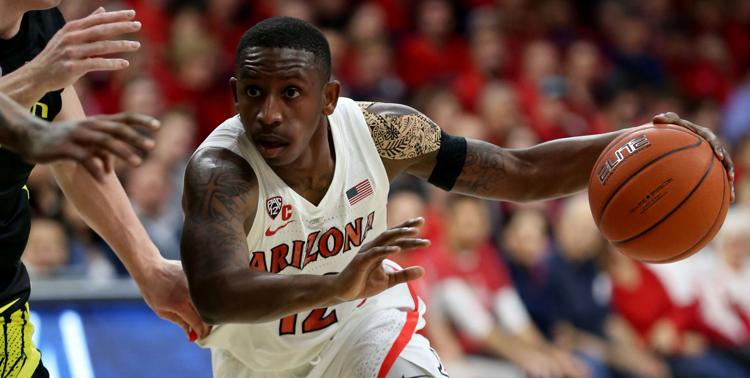 998
Justin Coleman's career scoring mark after tallying three points against Oregon.
Ex-Wildcat moving to Wisconsin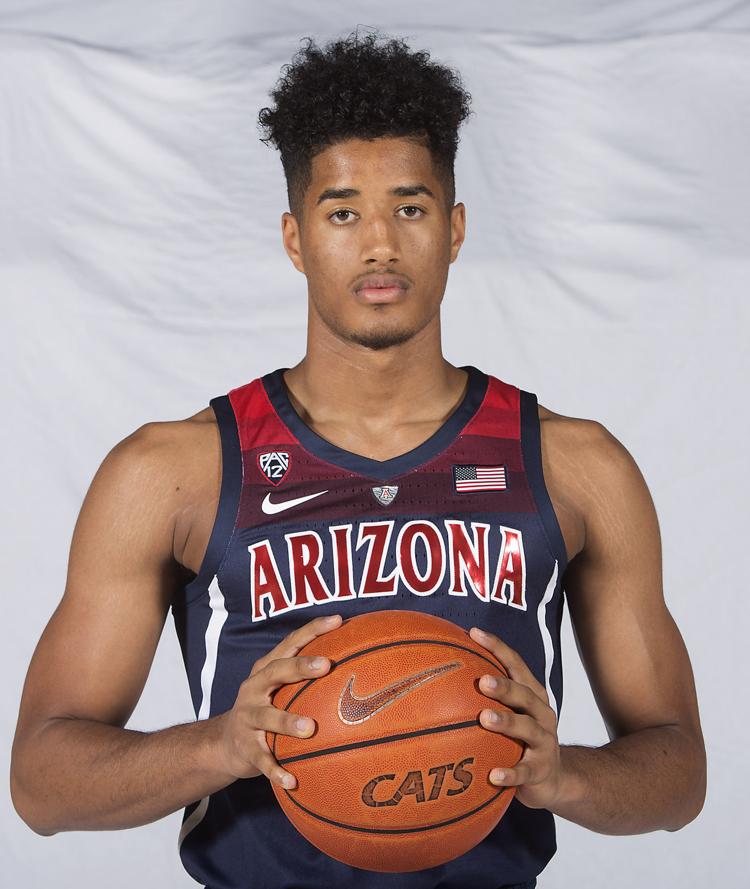 Belgian prospect and former Arizona freshman Omar Thielemans will transfer next season to Wisconsin-Milwaukee, per Stadium's Jeff Goodman. Thielemans announced his transfer from Arizona prior to the season and was initially supposed to play for Wright State of the Horizon League in 2019-20, but has decided to play for conference rival UWM.
The 6-foot-7-inch Thielemans will be coached by Pat Baldwin, a Northwestern alumnus, who is in his second season at the helm. The Panthers currently have a 7-11 record.
A low number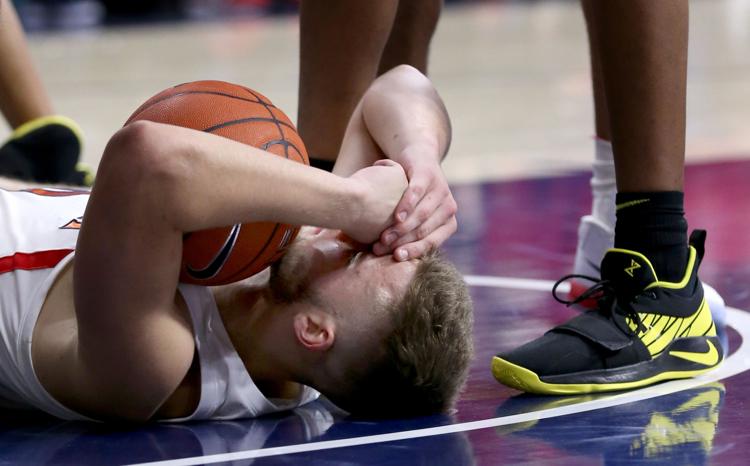 8.3
Arizona's second-half shooting percentage almost nine minutes into the half. The Wildcats were 1 of 12 in the opening minutes out of halftime.
For the record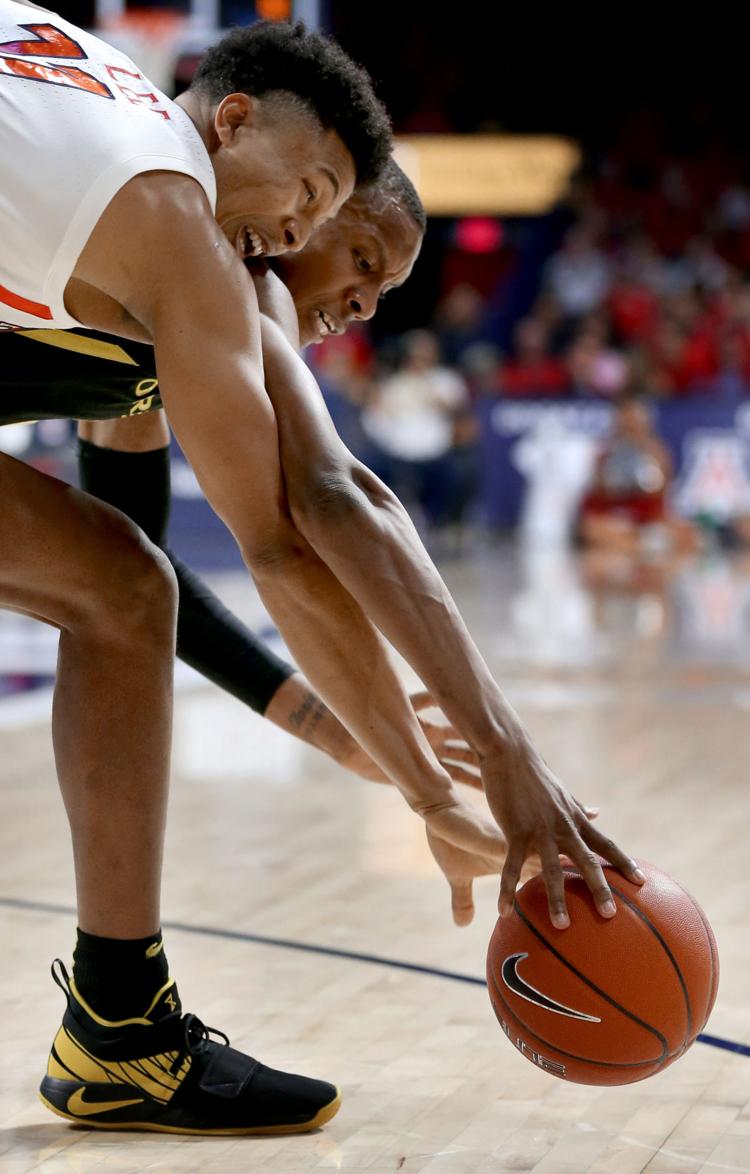 Oregon owns a 3-5 record at McKale Center during the Sean Miller era and is one of two schools (UCLA) to win in Tucson more than once. Thursday's loss was the Wildcats' second at home this season. Arizona lost to Baylor in December.
It's the first time since 2012-13 that Arizona has suffered multiple losses at McKale Center.
He said it
Bill Walton: "I'm going to the ostrich farm tomorrow."Dave Pasche: "For dinner?" Tucson things.

— Dominic Baciocco (@DominicBaciocco) January 18, 2019
"I'm going to the Ostrich farm tomorrow." — Bill Walton on the ESPN broadcast