Seen and heard: On new jerseys, Wilbur's birthday, streaks for Sean Miller and the Wildcats
The Arizona Wildcats snapped into form in the second half of their season opener at McKale Center on Wednesday night after a sloppy start against Houston Baptist. Here's the best from UA's 90-60 win, from a familiar guest, to a couple of streaks and one old Wildcat.
The last time ...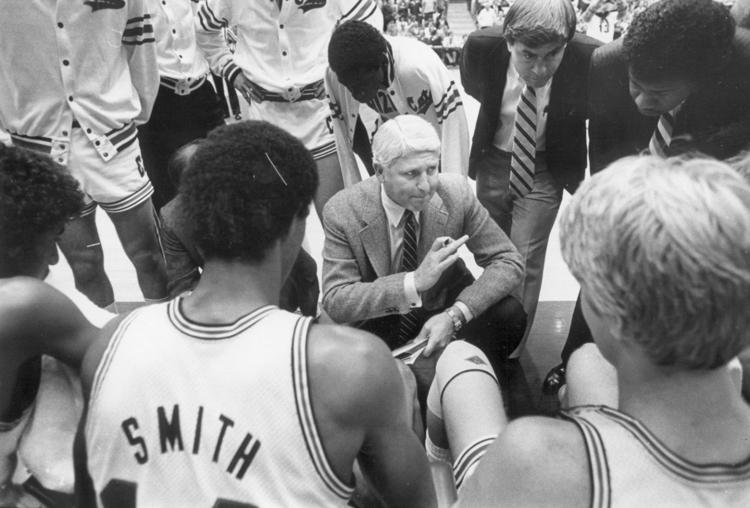 The previous matchup between Arizona and Houston Baptist was in 1984, with the Wildcats holding off the Huskies in a seven-point victory. That was the same year Arizona went to the NCAA Tournament for the first time under Lute Olson.
Arizona hasn't opened up a season against a Texas opponent since the 1993-94 season, when the Wildcats beat the Baylor Bears 106-79. That same season, senior guard Khalid Reeves averaged 24.2 points per game as UA made its second Final Four appearance.
The big number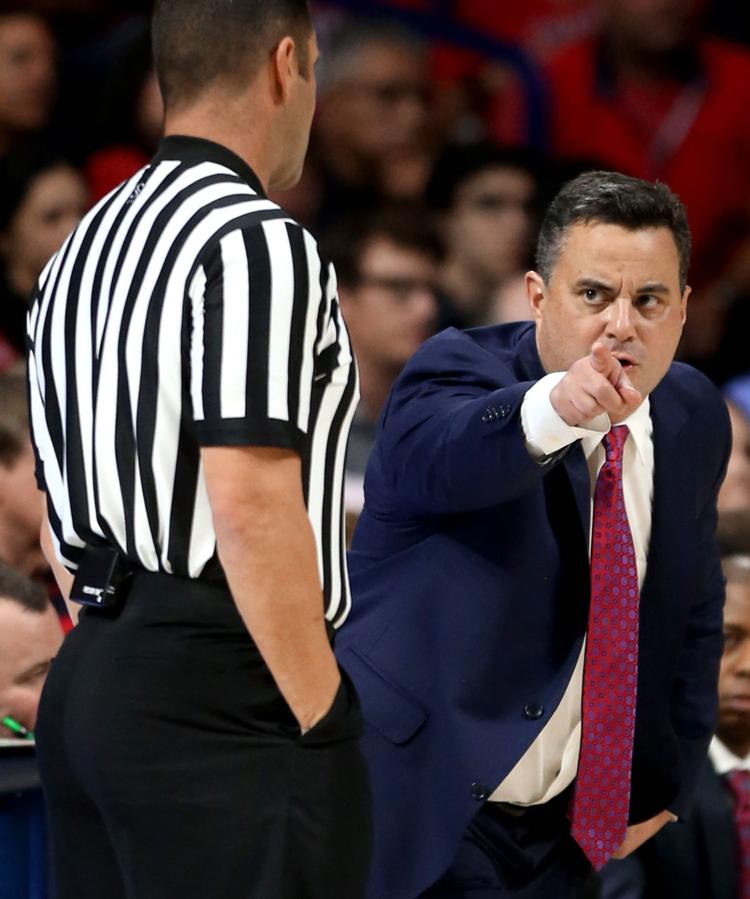 10
Season-opening wins under Sean Miller in as many years.
Back to the old ways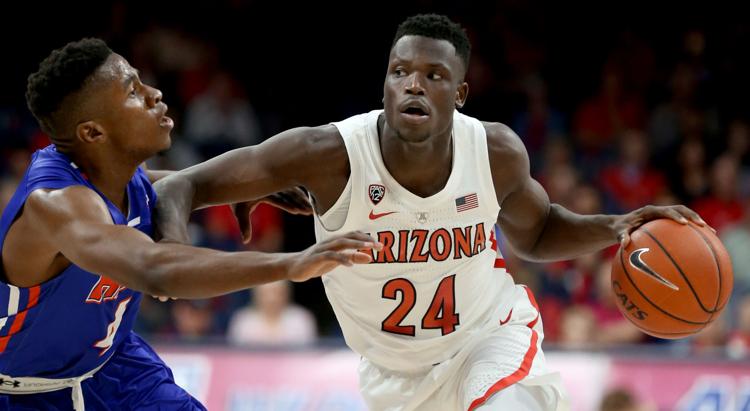 Arizona went with a traditional look for its season opener. For the last two seasons, UA has worn two standard sets of white uniforms, one with navy blue lettering, the other with cardinal red. Both of them also have gray gradient patterns on the shoulders and the bottom of the shorts.
The Cats ditched the gradient look and went with all-white uniforms with red lettering Wednesday. The only difference was the gradient part was missing.
This isn't a permanent look.
Wednesday's look will replace the white uniforms with gold lettering, also known as "Desert Ops." Arizona will keep the "State Pride" uniforms, which are red with gold lettering.
Happy birthday, Old Cat!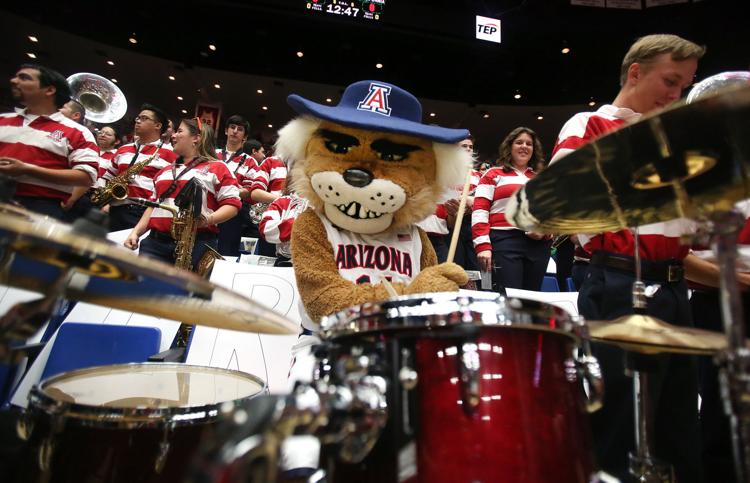 Arizona's mascot Wilbur T. Wildcat was "born" on Nov. 7, 1959, making Wednesday his 59th birthday. Before Wilbur, UA used a live Bobcat from 1915-59 and named him Rufus after then-UA president Rufus von Kleinsmid.
Arizona eventually went with a more human-friendly mascot and Wilbur was born. He's had several adjustments to his look since then, which have included adding a navy blue cowboy hat and removing his pistols. Wilbur eventually married Wilma T. Wildcat in 1986, and the happy couple has been together ever since.
Another big number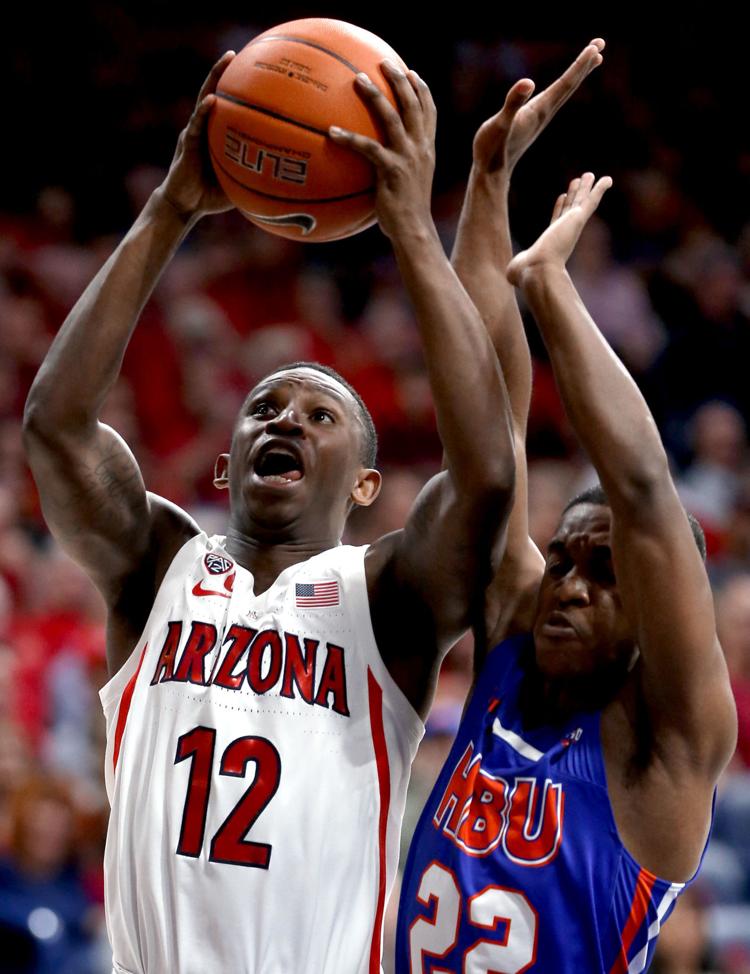 12
Number of years since Arizona lost a season opener. The last time UA began a season 0-1 was in 2006, when the Wildcats fell to Virginia on the road.
Shim Reaper in the building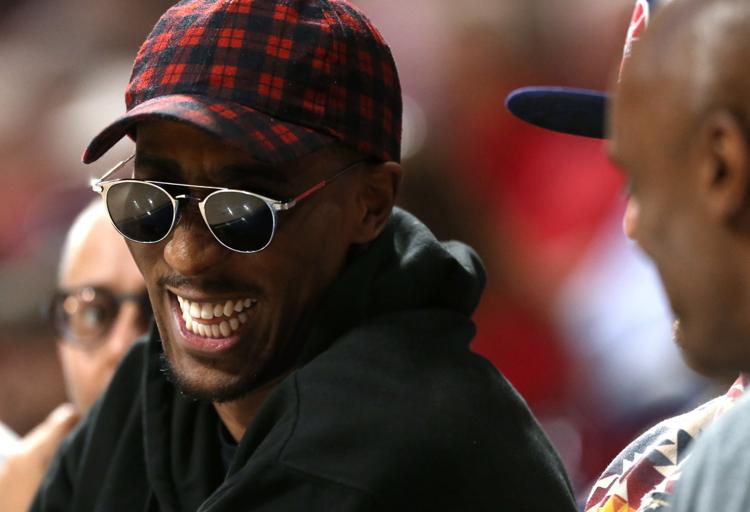 Ex-Wildcat forward Rondae Hollis-Jefferson made his way down to Tucson to check out Arizona's season opener. Hollis-Jefferson had courtside seats next to UA president Robert Robbins.
Hollis-Jefferson played at UA from 2013-15 and was a key component to Arizona's back-to-back Elite Eight runs, which both resulted in losses to Wisconsin. The former first- team All-Pac-12 selection, known for his shimmy before free throws, was selected by the Brooklyn Nets in the 2015 NBA Draft. The Nets played the Phoenix Suns Tuesday night and Hollis-Jefferson scored five points and grabbed two rebounds in a 104-82 win.
Hollis-Jefferson is now in his third season in the NBA and will make $2.47 million. Next year, he will be in his final season under contract and will make almost $3.6 million.
The biggest number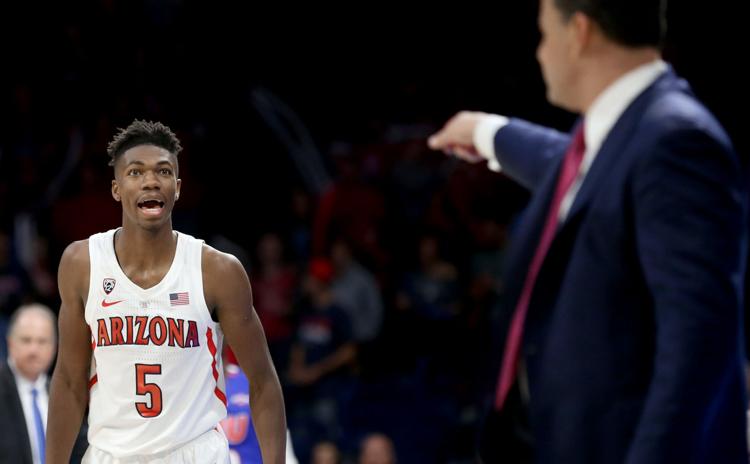 48
Consecutive nonconference home games Arizona has won. The last time UA lost a nonconference home game was in 2012. Arizona hasn't lost a home game in November since 2011, when the Wildcats fell to San Diego State.