Seen and heard: Sean Miller's 'Z' word, Rawle Alkins' tweet, and the UA's bleak future
It was anything except a happy holiday for the Wildcats on Paradise Island, losing three straight games for the first time since 2010. With a loss to Purdue in the seventh-place game on Friday, Arizona fell to the bottom of the cellar in the Battle 4 Atlantis — an eighth-place finish for the No. 2 team in the country. 
Here's what was seen and heard off the court in the Bahamas.
By Bruce Pascoe / Arizona Daily Star
Winners club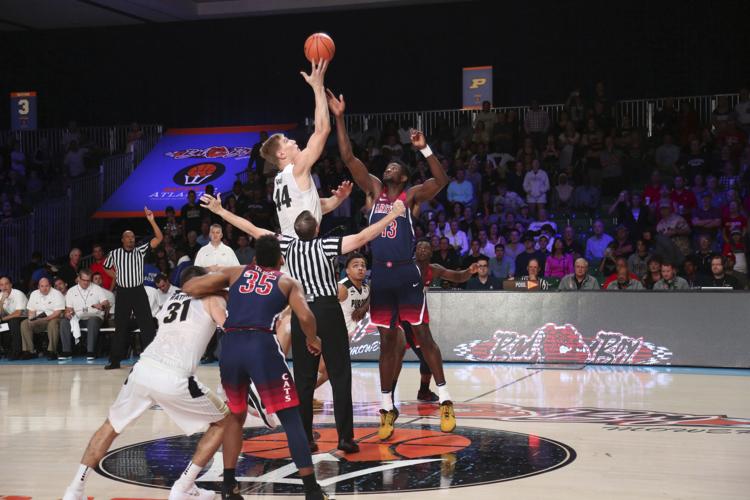 Hours before the Wildcats even played Friday, the Battle 4 Atlantis all-tournament team had been announced — and local star Deandre Ayton wasn't on it. Only players in the final game were.
Villanova guard Jalen Brunson was named MVP after scoring 16 points, with four rebounds, four assists and two steals. Teammates Donte DiVincenzo and Mikal Bridges joined him on the all-tournament team. Northern Iowa placed Tywhon Pickford and Juwan McCloud on the all-tournament team.
Ayton averaged 22.0 points and 14.5 rebounds over his first two games for Arizona, but the Wildcats lost both of them.
Moot point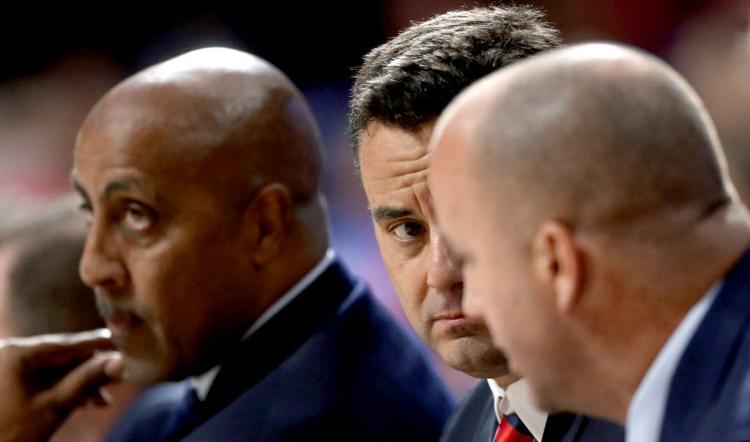 When then-Arizona AD Greg Byrne agreed to a Jan. 2017 contract modification that eliminated the potential for up to $200,000 in performance bonuses for playing in the Atlantis event, the Wildcats appeared to be missing out.
The bonuses would have paid $200,000 to those in the championship game, $50,000 to teams in the consolation game, $25,000 to those in the fifth place game and zero for those in the seventh-place game.
Arizona wound up in the seventh place game.
Bad (Boy) fit
And if anyone's wondering about the sponsor, these orange mowers are located all around the ballroom. pic.twitter.com/7m0lnb5DZi

— Bruce Pascoe (@BrucePascoe) November 22, 2017
Considering who the sponsor of the Battle 4 Atlantis is, maybe it just wasn't meant to be for the Wildcats this week.
The event sponsor, Bad Boy Mowers, sells huge riding lawn mowers priced between $3,000-$15,000.
That's not exactly a huge need for the mostly desert-landscaping homeowners around Tucson.
But to create awareness for those who might be in the market, Bad Boy put its big orange mowers all over the otherwise serene public areas surrounding the Imperial Ballroom this week, with fans, players and media alike having to navigate past them to reach the court.
The 'Z' word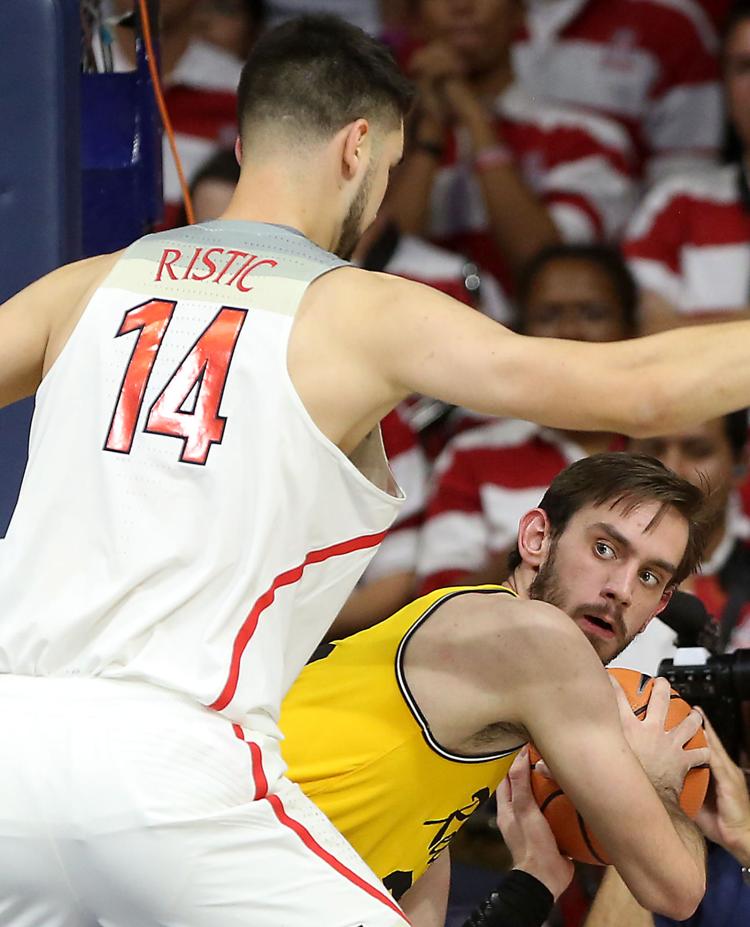 Arizona coach Sean Miller has been such a devotee of man-to-man defense over his eight-plus years at Arizona, it's worth listening anytime he publicly ponders going to the zone.
He did just that on Thursday night after the Wildcats lost to SMU, saying he is considering using a zone defense for the times that UA is facing a small-ball team so that both Dusan Ristic and Deandre Ayton can stay in the game together.
Miller played Ristic just 11 minutes on Thursday.
"It was just a really tough matchup for him and I feel bad because Dusan is playing the best I think he's ever played," Miller said. ""As a coach you have to figure out how to put your best players on the court, and there are times with Deandre and him together we may have to look at some zone.
"I know that's something we haven't done a whole lot in my time but in our current situation, just big picture, Dusan is such a force in the low post and he's such a good scorer that it's difficult to rationalize that he's not able to play him because they went small."
Tick-tick-tick
⏱

— Rawle Alkins (@Iam_RawleAlkins) November 24, 2017
Within an hour of Arizona's loss to SMU, injured Arizona forward Rawle Alkins posted an emoji of a stopwatch.
Was he indicating he'll be back soon? Some fans hope he is.
The very first reply to Alkins' tweet said: "For the love of God please save this season for Arizona."
For the love of God please save this season for Arizona.

— AJ Johnson (@AJJohns00946697) November 24, 2017
UA's future hurts, too
Simi Shittu wants to let you know where he's going to college.

But first, he has some people from his life to thank. @LanX_Sims pic.twitter.com/CTv7iBoCQq

— The Players' Tribune (@PlayersTribune) November 22, 2017
In the hours before Arizona lost to North Carolina State on Wednesday, the Wildcats also received yet another reminder that their long-term future is shaky, too.
Five-star Canadian forward Simi Shittu announced via a Players Tribune video earlier Wednesday that he will play for Vanderbilt next season.
Shittu canceled a planned Nov. 3 recruiting visit to Arizona a week after the ongoing federal investigation into college basketball became public while another five star center Bol Bol dropped Arizona a few days later. Bol announced on Monday he would play for Oregon next season.
Shaq sitings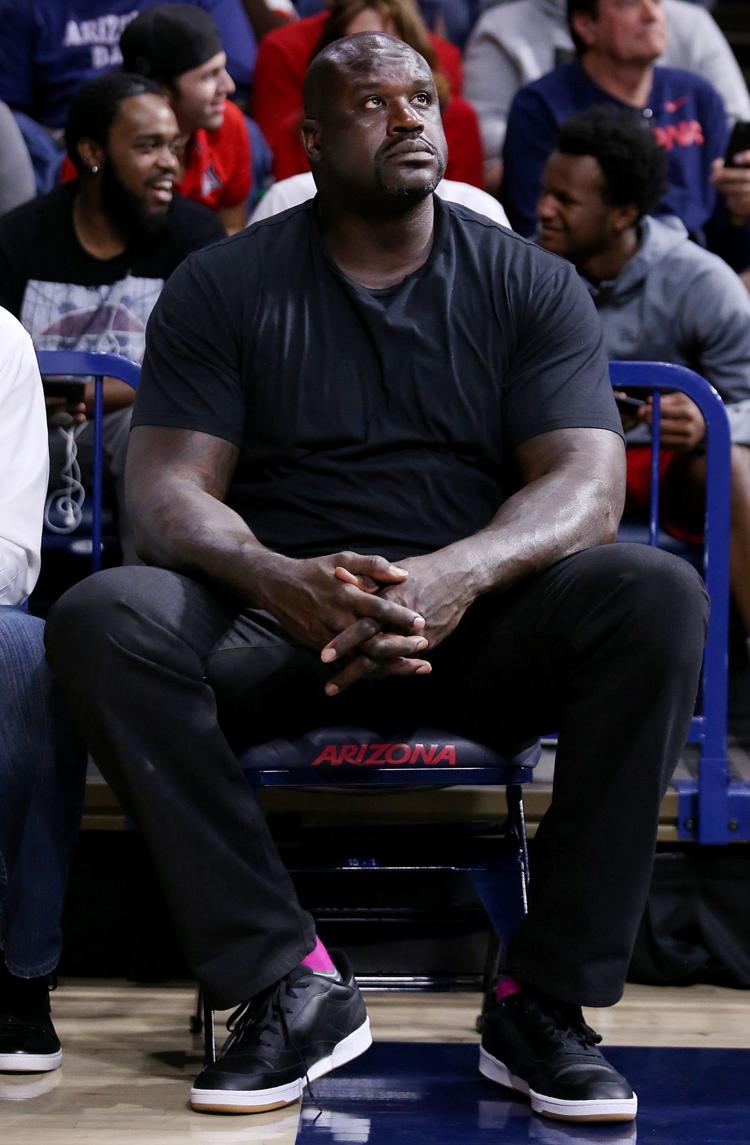 The father of UA signee Shareef O'Neal showed up for the Wildcats' game against North Carolina State on Saturday but that wasn't the only reason he was in the Bahamas.
On Thursday, he joined the country's minister of national security to distribute turkeys while he also met with Tim Munnings, the director of ministry of youth, sports and culture at the Central Church of Christ.
Both appearances drew prominent coverage in local newspapers. "Shaq's The Star Man at Mount Moriah" said a headline in the Tribune of Nassau.
Quotable
"Everything is just perfect for a tournament (at Atlantis) and honestly we like it here. We play well down here."
— Villanova coach Jay Wright, whose Wildcats won the tournament by beating Northern Iowa 64-50 in the championship game Friday.
The big number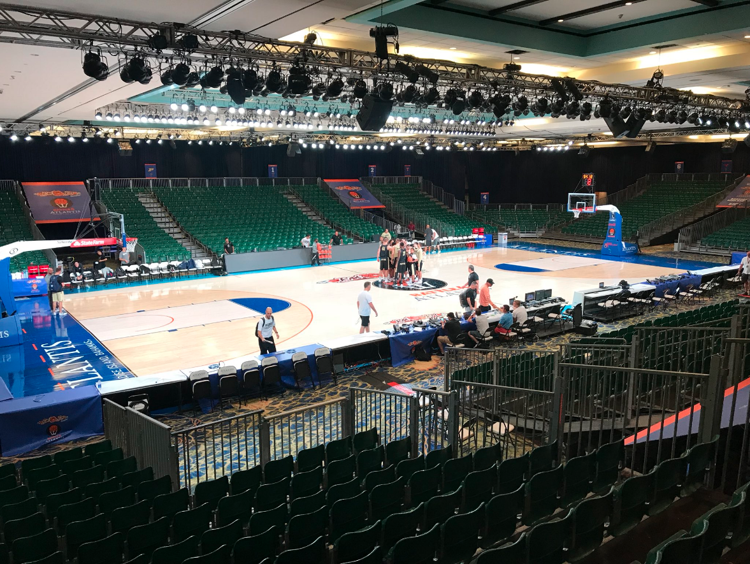 54.8
The percentage of 3-pointers Purdue hit in the first half Friday.