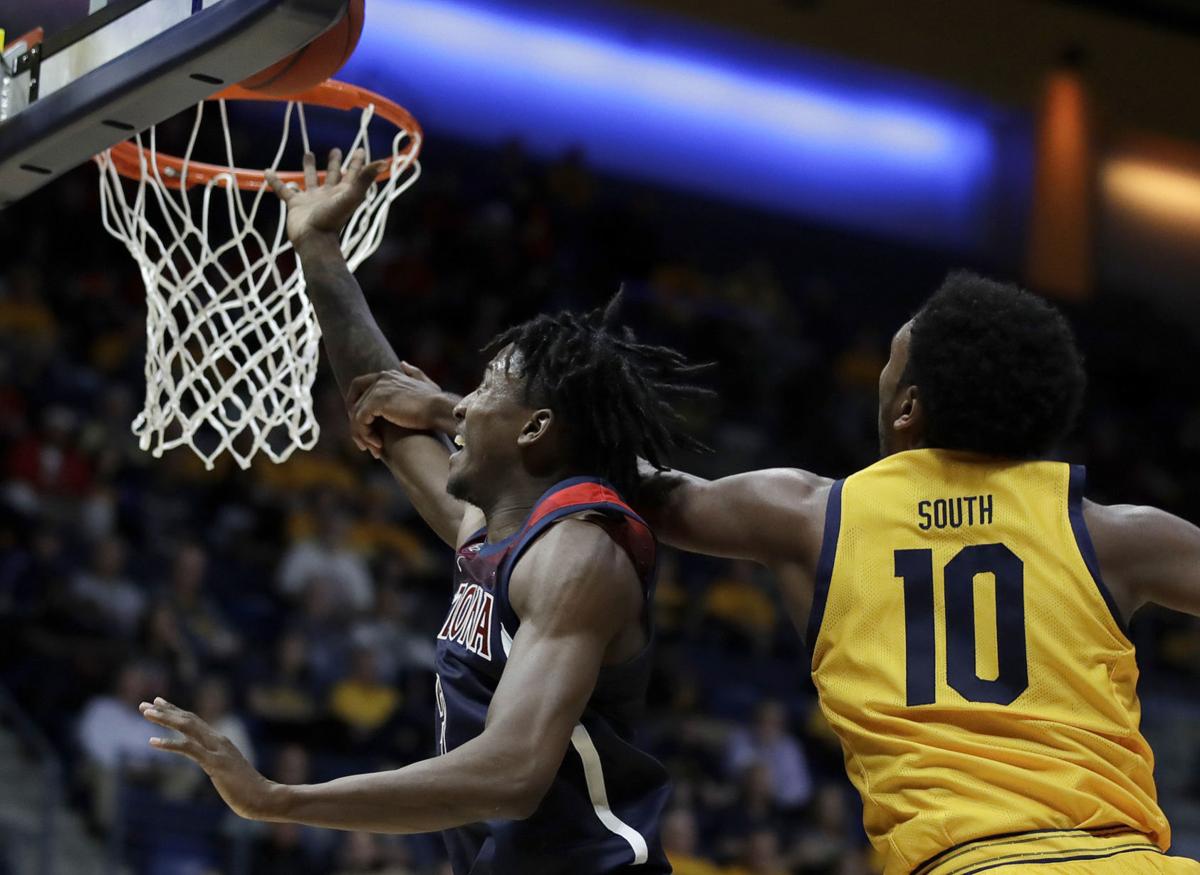 STANFORD, Calif. — OK, let's just go ahead and throw this out there right now:
Sean Miller has never lost to Stanford.
Not during his first season, when MoMo Jones banked in a buzzer-beating game winner to give the Wildcats one of just 16 wins. Not during Arizona's Elite Eight seasons of 2013-14 and 2014-15, when they imperiled themselves by getting outrebounded in games at Maples Pavilion but pulled out single-digit wins each time.
Not during 2017-18, when Stanford's Reid Travis barked that Deandre Ayton "can't guard me" – and Dusan Ristic helped pick up the slack with 18 points and nine rebounds.
Not even last season, when the Wildcats went on a seven-game losing streak — two weeks after Ira Lee helped them pull out a 75-70 win at Maples.
That's 18 straight wins overall against Stanford under Miller, with the streak actually going to 19 back in the 2008-09 season, and nine straight at Maples Pavilion.
Arizona has won by only single digits in seven of those nine games at Stanford, but blew the Cardinal out in 2015-16 and 2016-17, giving them an average victory margin at Maples under Miller of 9.7 points.
Naturally not in the mood to jinx his Wildcats, nor even to think about those sorts of memories at the moment, Miller smiled faintly when reminded Friday of the streak.
"Yeah," Miller said. "I mean, we've always approached every game as it's just a brand-new experience, especially from one season to the next because there's so much change on both sides. It's not as if the same group plays against each other for three or four years."
Even from his viewpoint, Stanford coach Jerod Haase expressed it similarly.
"The one game (against Arizona) that I'm concerned about is this year," he said. "Obviously, it's been a bad history in the short term from Stanford, but we also understand this game is an independent event."
Well, they do have a point.
The Wildcats will be starting just one player who faced Stanford a year ago and, as they've made painfully clear through an inconsistent 17-7 season so far, a total of only three out of 10 players in their extended rotation are back: Dylan Smith, Chase Jeter and Lee.
Stanford has it nearly as bad in terms of continuity. Not counting junior forward Oscar da Silva, who is not expected to play Saturday because of a head injury suffered Feb. 8 at Colorado, the Cardinal will be facing Arizona with three freshmen who weren't around last season plus two sophomores who played only sparingly last season.
Overall in their 74-69 loss to ASU on Thursday, the Cardinal played two juniors, three sophomores and three freshmen. Transfers, thanks partly to Stanford's rigid admissions standards, are nowhere to be found.
"It's a challenge," Haase said. "We're not playing any seniors … so there is, especially in tough times, an opportunity for guys to step up. We're trying to coach that and develop that as we go."
Until a skid in which Stanford has lost six of its past seven games — winning in that span only against Oregon, oddly enough — the Cardinal had far exceeded expectations, losing only to Kansas and Butler in nonconference play and debuting at No. 9 in the initial NET rankings released on Dec. 16.
"It's a fun, fun group to coach," Haase said Friday after Stanford practiced on its court adjacent to Maples Pavilion. "Obviously, we don't have the most talent in the league, but I think we've really competed hard. And in most of the games where we've lost, we've been right there.
"We just have to figure out a way to get over the top. It's a hardworking group that believes in what we're doing."
Picked to finish 10th in the Pac-12, Stanford now sits at seventh, at 5-6, just two games in the loss column out of first — and one game out of 11th.
If that's not precarious enough, there's also the latest ESPN Bracketology update Friday that lists Stanford last on its "Last Four In" category.
So for the Cardinal, facing Arizona on Saturday isn't just about breaking an 11-year losing streak, but also about the life of its season.
It's almost a must win of sorts for Stanford, even if it's still only February.
"Honestly, at this time, I think we're desperate for wins," Haase said. "That comment is probably gonna be consistent from here on out."