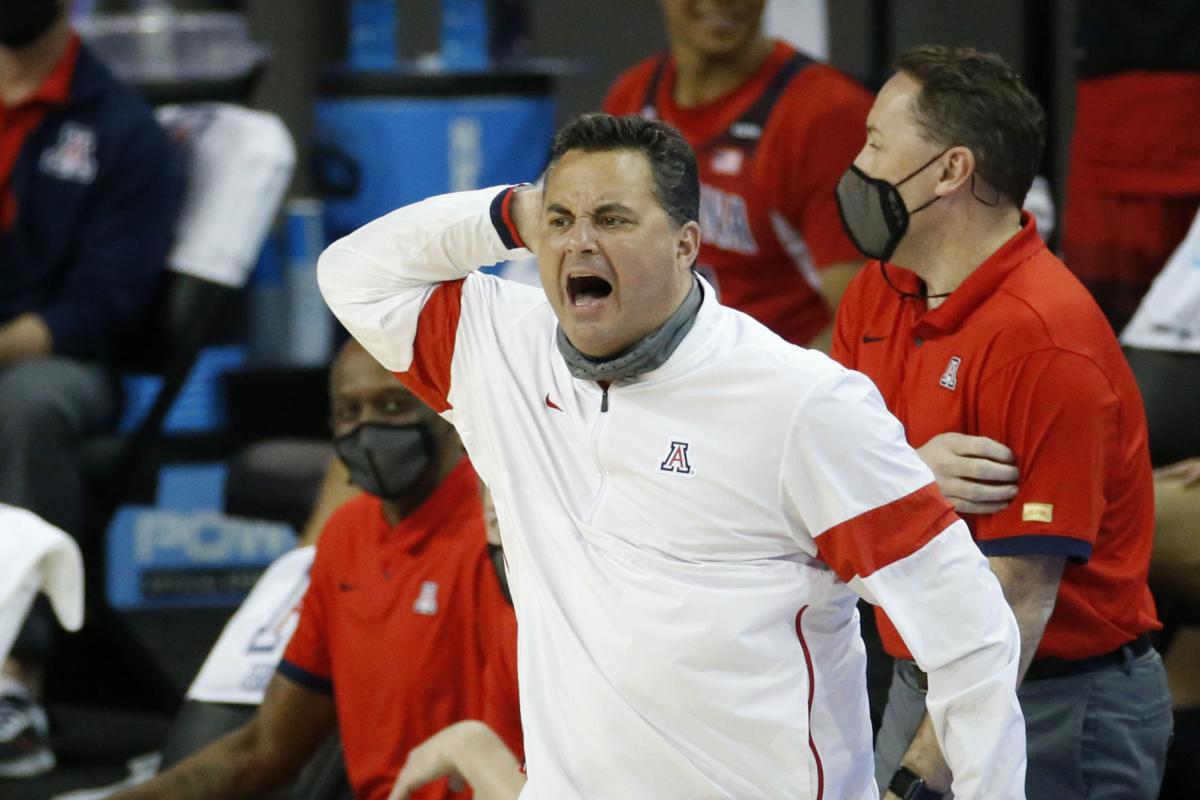 LOS ANGELES — With their infractions case now one of six stuck in the Independent Accountability Resolution Process queue, and with no actual resolution anywhere in sight, the Arizona Wildcats are instead exploring the depths of NCAA purgatory this weekend.
Between a 74-60 loss to second-place UCLA on Thursday and a date with surging, first-place USC on Saturday, the Wildcats are sitting at 8-8 in conference play, an unsurprising fate for a team that replaced all five starters for the second time in the past three seasons.
Since Deandre Ayton and the rest of the starting lineup took off in the spring of 2018, when the recruiting damage from the FBI's 2017 investigation began to really set in, the Wildcats are exactly 26-26 in conference play — and 27-27 if you count their 2019 and 2020 Pac-12 Tournament games.
Against the Pac-12's three best teams, the trend isn't good, either. They have lost six straight to Oregon, five straight to UCLA, and four of the last five against USC.
The Wildcats are average.
"You kind of look at where we're at right now and what are we at? Eight and eight with three to go?" UA coach Sean Miller said. "That's kind of where we've been. We have to fix that. "
In a subdued Zoom postgame appearance Thursday, after the Wildcats' defense melted down and allowed UCLA to shoot 73.1% in the second half, Miller recounted how they had to "start over" in the spring of 2018.
They scraped together a roster that went 8-10 in Pac-12 play in 2018-19 before one-and-done freshmen Zeke Nnaji, Josh Green and Nico Mannion led them to a 10-8 finish last season, finishing under expectations but still above NCAA Tournament water.
"A year ago around this time, we were still playing for the Pac-12 championship," Miller said. "We clearly were a tournament team but at the end of the day, we were 10-8 and we won the Pac-12 Tournament game."
And now this. Three straight games against the best teams in the league, the first two of which they lost and a third Saturday that, well, they aren't expected to win. (Kenpom.com has USC winning by seven.)
The Trojans have won 13 of their past 14 games, moving to No. 17 in The Associated Press Top 25, and appear to be having some fun.
Led by projected high lottery pick Evan Mobley and his older brother, Isaiah, plus a host of quality transfers, USC pushed ASU out of the way in an 89-71 win on Thursday, shooting 54.3% inside the arc and making 11 of 20 3s to stretch the Sun Devils into defensive misery.
Evan Mobley had 22 points on 9-for-11 shooting with nine rebounds while his brother had 20 points on 9-for-15 shooting and 12 rebounds. If the stats didn't make their chemistry clear enough, their postgame Zoom interviews did.
"It was amazing," Evan Mobley said, and his brother agreed.
"Games like this when we both do well, him feeding me highlights, me getting him highlights, the team winning by a good margin, us in first place in the Pac-12 — the only thing missing is the fans," Isaiah Mobley said. "It's been an excellent ride so far. I'm glad that I'm picking it up now. I hope we can ride this out and keep winning like this and make a run in the tournament."
Isaiah Mobley said he knows what's at stake, with the Trojans having just one fewer loss than UCLA or Oregon in the Pac-12 race, and nearing a potential top four NCAA tournament seed.
"I want to make a good run for the team and myself," Isaiah said. "So I just had to pick up the intensity."
Across town Thursday, a similar vibe existed at UCLA.
The Bruins trailed Arizona 31-30 at halftime Thursday, then bowled over the Wildcats offensively in the second to make sure USC didn't get any further ahead in the conference standings — or that their almost-bubblish NET rating of 39 doesn't get any worse.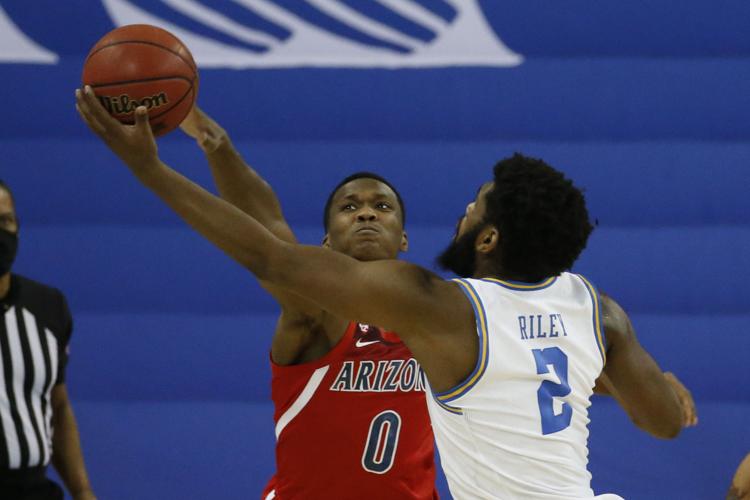 "These are must-win games right now," said UCLA guard Jaime Jaquez, who dropped 25 points on 10-for-12 shooting in the Bruins' 74-60 win over Arizona, "and we're just trying as hard as we can to make it into the tournament."
None of these games are must-win for Arizona, which has self-sanctioned its way out of an NCAA Tournament that now appears wouldn't have included the Wildcats anyway.
While the Wildcats came out with the spirit of an eligible team in the first half Thursday, holding UCLA to just 38.2% from the field, they couldn't sustain it.
They had no external motivation to help them keep going. They won't Saturday, and they won't next week against the Washington schools, either.
So how do they stay motivated the rest of the way?
"Well, that is the challenge," Miller said. "You know, is it a challenge for me, and our staff? Absolutely."