Suns, Grizzlies or Mavs? The possible NBA Draft scenarios for Deandre Ayton
The freshman phenom could start his NBA career up Interstate 10 in Phoenix, depending on how the ping-pong balls bounce. 
Ayton's destiny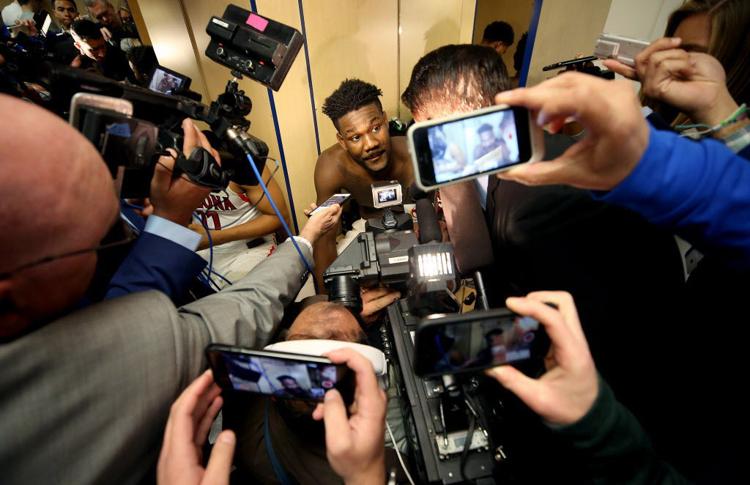 By Justin Spears / Arizona Daily Star
Depending on how the ping-pong balls bounce, several NBA franchises will either be exhilarated or downright distraught in Tuesday's NBA Draft lottery.   
The lottery, which starts at 4:30 p.m. and will be televised on ESPN, will determine the draft order for the 14 teams that didn't make the playoffs.
The Phoenix Suns finished with a 21-61 record, the worst in the NBA; as a result, they have a 25 percent chance of landing the No. 1 pick and a 64.2 percent of receiving a top-three pick. Right behind the Suns are the Memphis Grizzlies, who have a 19.9 percent chance of landing No. 1 pick, and the Dallas Mavericks, who have a 13.8 percent chance.
The full odds, per Tankathon.com :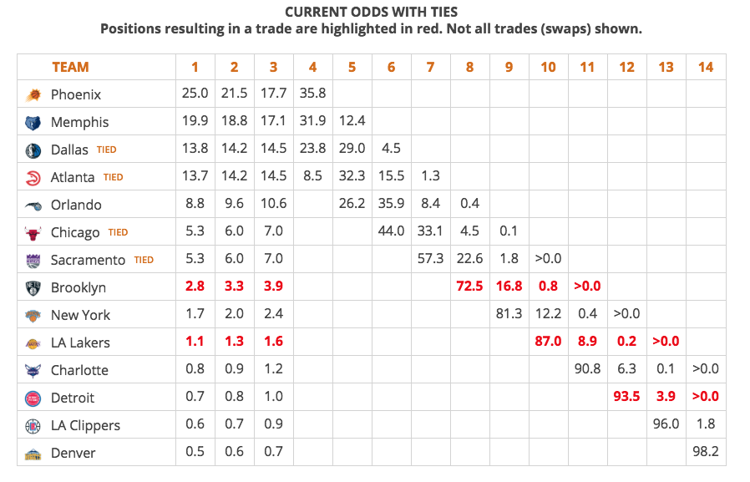 However, the lottery often comes with surprises. Phoenix finished with the second-worst record in 2017, but wound up with the No. 4 pick, which ended up being Josh Jackson. In 2014, the Cleveland Cavaliers were projected as the ninth pick, but ultimately won the lottery.
This year's draft is loaded with young talent, including Arizona freshman Deandre Ayton. Projected as a top three pick in several national NBA mock drafts, Ayton is expected to be a franchise-changer as he joins the league at a time where bigs resemble his style of play. 
His 7-foot-1-inch, 260-pound frame is unique, even among NBA stars. Ayton has the shoulders of Dwight Howard, Hakeem Olajuwon's footwork in the post and Tim Duncan's mid-range game, and runs the floor like Kevin Garnett. It certainly showed when Ayton averaged 20.1 points and 11.6 rebounds per game, which was also good enough to give him the Karl Malone Award for the best power forward in college basketball. 
Here's how Ayton would fit in with the Suns, Grizzlies and Mavericks. 
Phoenix Suns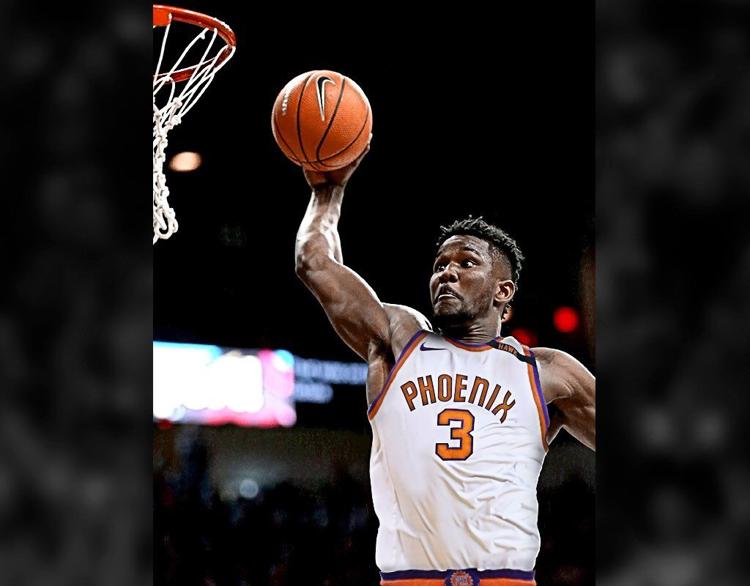 Notable players on roster: Devin Booker, Josh Jackson, Tyler Ulis, Elfrid Payton, Marquese Chriss, Dragan Bender, T.J. Warren. 
Starting lineup with Ayton: 
PG Elfrid Payton (11.8 ppg, 6.2 apg, 5.3 rpg)
SG Devin Booker (24.9 ppg, 4.7 apg, 4.5 rpg)
SF Josh Jackson (13.1 ppg, 4.6 rpg)
PF Marquese Chriss (7.7 ppg, 5.5 rpg)
C Deandre Ayton
Comment: Ayton played power forward at Arizona, but will most likely play center in the NBA. What better way to start an NBA career than playing for a franchise that is two hours up the Interstate 10 from Tucson? Ayton said in April that he envisions a Kobe-Shaq 2.0 with Booker if he were picked by the Suns.
There's a lot of uncertainty with the Suns roster for next season. Small forward T.J. Warren finished up his rookie contract; so did Payton. Alex Len will also be an unrestricted free agent and unless he's content coming off the bench for Ayton. Tyson Chandler's contract is up, and he likely won't return. 
Suns head coach Igor Kokoskov coached overseas superstar Luka Doncic in Slovenia, so the Suns could skip on Ayton — or even select fellow Phoenix native Marvin Bagley III.
For now, however, it makes too much sense for the Suns to draft Ayton.   
Memphis Grizzlies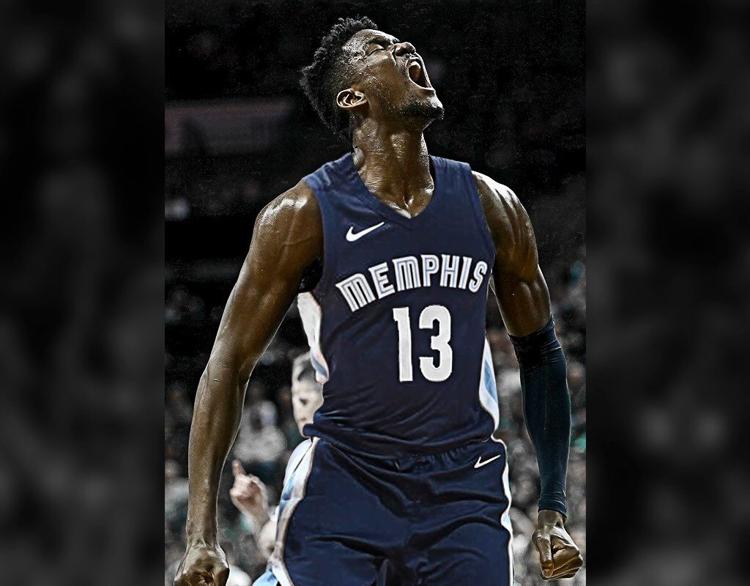 Notable players on roster: Mike Conley, Marc Gasol, Dillon Brooks, Tyreke Evans, Mario Chalmers, Chandler Parsons. 
Starting lineup with Ayton: 
PG Mike Conley (17.1 ppg, 4.1 apg)
SG Tyreke Evans (19.4 ppg, 5.1 apg, 5.2 rpg)
SF Dillon Brooks (11 ppg, 3.1 rpg)
PF Deandre Ayton
C Marc Gasol (17.2 ppg, 8.2 rpg, 4.1 apg)
Comment: If you thought the Suns were the best situation for Ayton, the Grizzlies could piece one of the best starting frontcourts in the NBA overnight. All-star center Marc Gasol remains under contract until the 2019-2020 season and will be owed nearly $50 million over the next two years. 
Gasol and Ayton together would bring height and versatility to the table. Gasol isn't as athletic or physically imposing as Ayton, but he ranked third on the team in 3-point percentage (34.1) last year. Ayton shot 34.3 percent from three in 2018 so not only are both players over 7-foot, but they can step outside and knock down shots, which is crucial in the evolving NBA.
Dallas Mavericks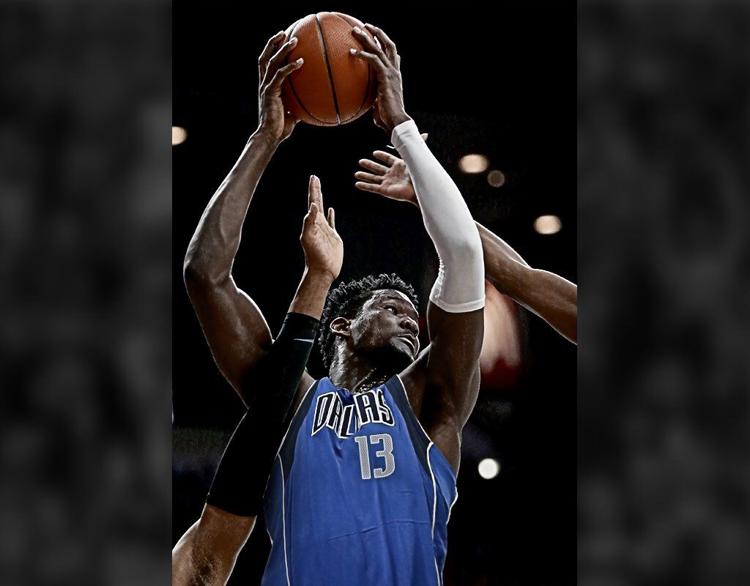 Notable players on roster: Dirk Nowitzki, Dennis Smith Jr., J.J. Barea, Harrison Barnes, Wesley Matthews, Nerlens Noel, Yogi Ferrel, Doug McDermott. 
Starting lineup with Ayton: 
PG Dennis Smith Jr. (15.2 ppg, 5.2 apg, 3.8 rpg)
SG Wesley Matthews (12.7 ppg, 3.1 apg, 2.7 rpg)
SF Harrison Barnes (18.9 ppg, 6.1 rpg)
PF Dirk Nowitzki (12 ppg, 5.7 rpg)
C Deandre Ayton
Comment: Nowitzki will play another season for the Dallas Mavericks, which will be his 20th. There's two likely scenarios for Ayton if he were to go to Dallas: he either starts alongside Nowitzki, which is a 20-year age difference between the two, or Nerlens Noel slides to center and Nowitzki becomes Ayton's sensei.
Nowitzki passes the baton to Ayton as the face of the franchise and raises him like Mufasa did with Simba in the Lion King. Regardless of where Ayton lands in the draft, he should be a high-profile pro when it's all said and done.