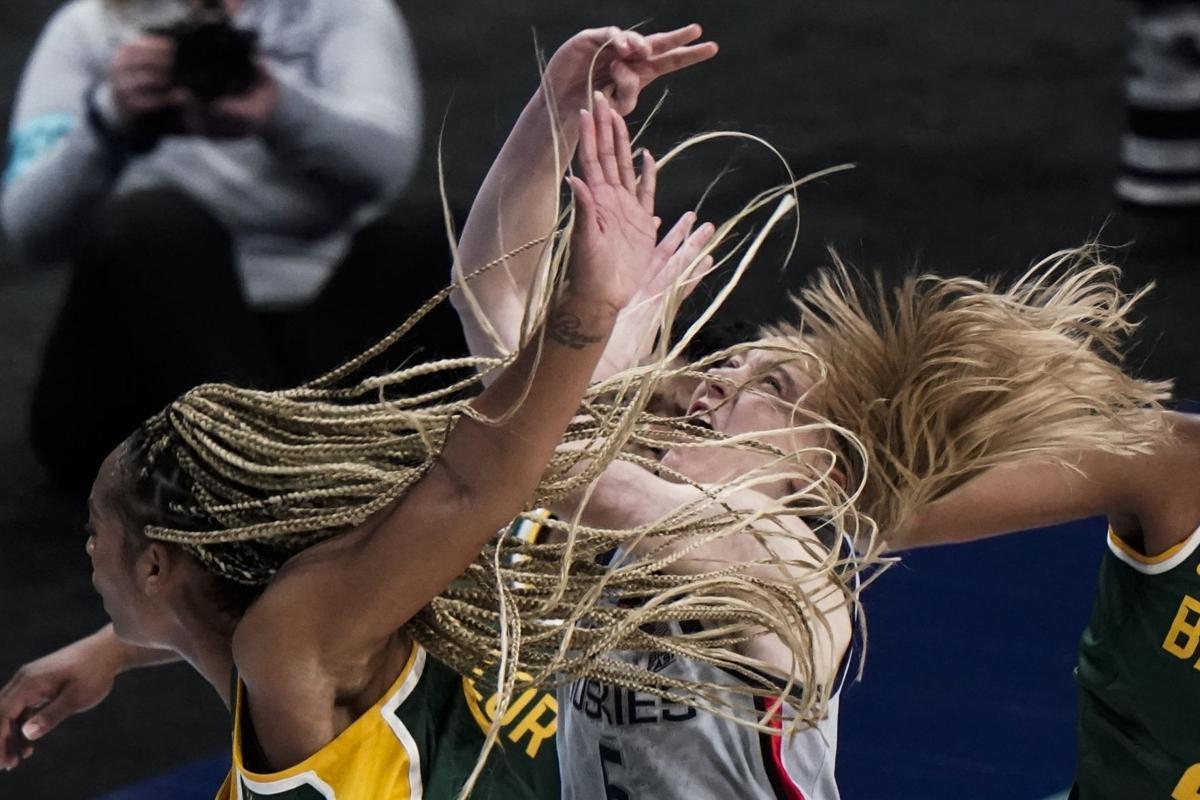 Arizona's Aari McDonald and UConn's Paige Bueckers have been the engines behind their team's respective runs in the NCAA Tournament.
Friday, two of the best players in women's college basketball will square off in the Final Four.
Here's a look at how McDonald and Bueckers match up:
Origins
Those who follow Arizona are familiar with the meteoric rise of McDonald, who transferred to UA from Washington in 2017 in part because of her relationship with Adia Barnes while the pair were in Seattle.
Since the 5-foot-6 senior guard stepped onto the court at the McKale Center in 2018, she's been the heart and soul of Arizona's women's basketball team. She holds the school's single-season points record (890), the record for most points in a game (44) and ranks third on the school's all-time scoring list.
McDonald led the Wildcats to two 24-win seasons (2019, 2020) and been the catalyst of the team's run to their first-ever Final Four.
Bueckers, a 5-foot-11 guard and the top recruit in the 2020-21 class, has been a national sensation since she was named USA Basketball Female Athlete of the Year in 2019.
She graduated last summer from Hopkins High School in Minnesota, the same school as former UA men's basketball standout Zeke Nnaji.
Since committing to UConn, the 19-year-old freshman has drawn lofty comparisons to former Huskies legends Breanna Stewart and Diana Taurasi.
UConn coach Geno Auriemma said this week that he had considered bringing Bueckers off the bench to start the season. That notion quickly dissipated in the team's first few practices.
"We've only been here two weeks, but she's the best player on our team," Auriemma recalled.
Experience
Though both are among the best in their sport, McDonald and Bueckers are at very different stages of their college careers.
McDonald is a senior making her second trip to the NCAA Tournament — she averaged 13.7 points per game in the 2016-17 tournament with Washington.
Bueckers is a freshman who must play at least two more seasons until she is eligible for the WNBA Draft.
Despite being younger than many of her opponents, Bueckers has captivated college basketball this year. This week, she became the first freshman to be named AP Women's Basketball Player of the Year.
Her dominance has helped UConn reach its 13th straight Final Four.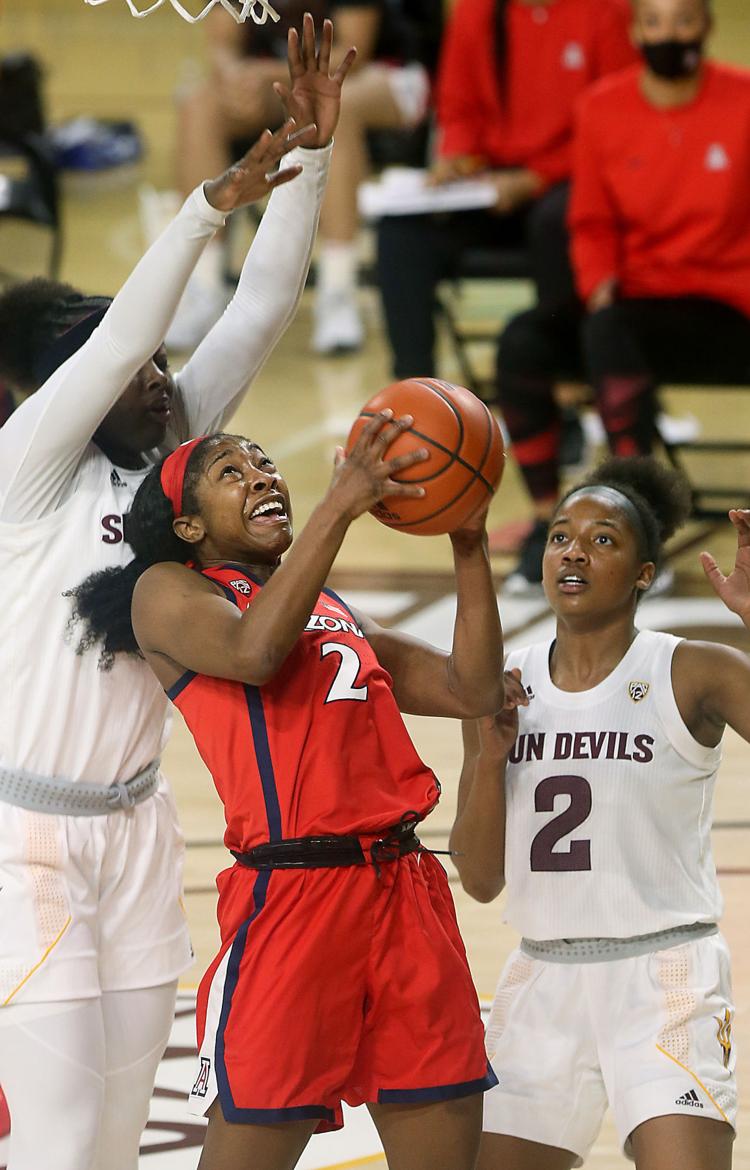 Stats
McDonald and Bueckers put up almost identical stat lines this season. The UConn guard averaged 20.1 points, 5.9 assists and 4.8 rebounds per game, while McDonald has a 20.3/4.5/5.4 line.
McDonald holds the advantage in 30-point performances, boasting four of them — including two in the NCAA Tournament. Bueckers has three.
Shooting percentage
The two stars have torched their opponents all season, though Bueckers has the edge in efficiency.
McDonald has converted 41% (184-444) of her field goals on the season, compared to 53% (217-411) from Bueckers.
Bueckers has hit 46% (62-135) of her 3-pointers, while McDonald has hit 33% (51-153).
Defense
A lot of attention is focused on their offensive prowess, and rightly so. But it's the defense of McDonald and Bueckers that can fuel their scoring outbursts.
Bueckers uses her great length to disrupt opposing players. She's posted 65 steals and 11 blocks this year.
She had a steal off the inbounds pass at the end of the Elite Eight game against Baylor to secure UConn's win.
McDonald is the Pac-12's Co-Defensive Player of the Year. She has 67 steals this season, and has posted 14 games with three or more steals. She also had a game-clinching steal against BYU in the Wildcats' second-round tournament win.
Accolades
One could fill a small museum with the trophies and awards won by the two players. Here are just a few of them:
McDonald:
Pac-12 Player of the Year (2021)
Pac-12 Defensive Player of the Year (2020, 2021)
ESPN Second Team All-American (2021)
Three-time All-Pac-12 (2019, 2020, 2021)
Six-time Pac-12 Player of the Week
Ann Meyers Drysdale Award Winner (2020)
Bueckers:
Women's AP Player of the Year (2021)
AP First-team All-American (2021)
First-team All-Big East (2021)
Big East Player of the Year (2021)
Big East Freshman of the Year (2021)
Best for last
Without the contributions of McDonald and Bueckers, there's no way UConn and Arizona would have advanced this far.
McDonald has elevated her play in the NCAA Tournament, averaging 25.25 points per game and posting 31 points in the Sweet 16 and 33 in the Elite Eight.
Bueckers has been UConn's best player in the NCAA Tournament, averaging 22.5 points per game.
She sparked a second-half comeback against Baylor in the Elite Eight, finishing with 28 points — her most since Feb. 8.