The next phase of college basketball analytics isn't hiding on a spreadsheet, or being designed in a lab.
The analytics revolution looks remarkably like any normal college basketball broadcast video — just with rudimentary skeletons superimposed on players as they move around the court.
If AutoSTATS proves to be as powerful as its developers at STATS tout, then the information gleaned through use of the OpenPose system developed by Carnegie Mellon University will bring groundbreaking spatial data to the college game.
The artificial-intelligence-fueled technology is essentially "motion-capture in the wild," said Patrick Lucey, vice president of AI at STATS. AutoSTATS uses its motion capture technology to add skeletal poses to players on regular game broadcast feeds, ranging from banal Thursday night Pac-12 matchups to classic moments, such as Michael Jordan's unforgettable shot in Game 6 of the 1998 NBA Finals. That's right: The technology can be used on any game broadcast in recent history, provided it meets AutoSTATS' quality standards.
The program turns actual player movement into trackable data. The technology can track player speed, court spacing and even which play a team is executing.
"Using this technology, we can actually digitize the video, query it, do analysis and compare players over a long period of time," Lucey said. "People talk about Jordan and LeBron (James) — now that's possible."
AutoSTATS could be an ideal solution for the college game, which faces financial barriers when it comes to player-tracking technology. The NBA's investment in next-generation technology, first through STATS own SportVU and now with Second Spectrum, would break most college programs' budgets.
The more cost-effective AutoSTATS could break through that barrier.
Deep learning "has unlocked the level of detail we can extract from the pixels, from the images," said Sujoy Ganguly, head of computer vision at STATS.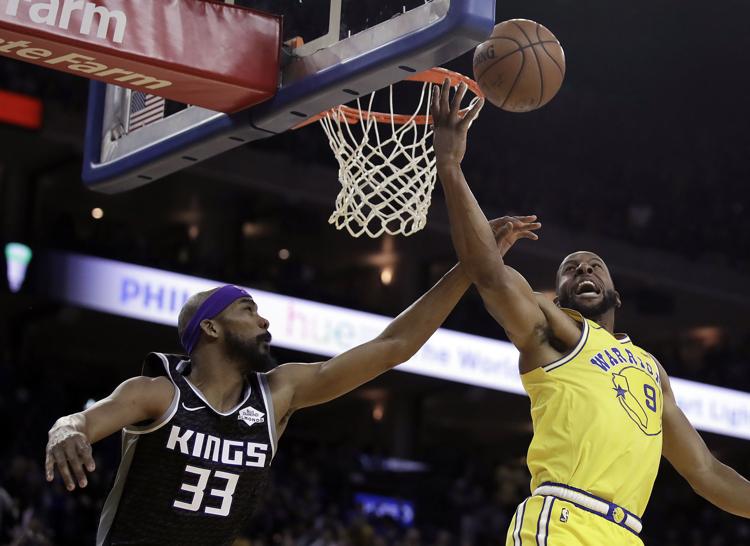 Explaining Iggy's game and answering the question 'why?'
The ability to turn game broadcasts into data could be a game-changer for college teams. Start with film study: A computer could, using AutoSTATS data, categorize every pick-and-roll play in an entire game. It could also dig deeper — say, by analyzing how the Arizona Wildcats defended the pick-and-roll on the left wing with their starting lineup on the court.
"Space is such a key element of sports strategy and understanding," said NBA analyst Kirk Goldsberry, who earned a Ph.D. in cartography and obsessed over geography before making a name at ESPN with his CourtVision analytics. "In this decade, it's been the logical extension for sports analytics to start thinking and visualizing the spatial data."
Player-tracking programs, like SportVU, can produce "ghost defenders" to evaluate player positioning and determine where each defender actually should have moved during every possession. The ghost defenders can also show how their actual offensive counterpart should have moved, and spot the weak links on defense — or the hidden gems.
"A guy like (Andre Iguodala) guards more than his position," said Bob Myers, the Golden State Warriors' president of basketball operations, referring to the former UA star and longtime pro. "Someone beats their man, and Andre is already halfway there. … So why is Andre's team always good at defense? That's why — he's always guarding more than one guy."
The data, Myers said, is starting to explain that.
Spatial data played a key role in the offensive revolution in the NBA, and is to thank for the Houston Rockets' barrage of 3-pointers and free throws, and for turning "midrange shot" into a dirty word.
Data can contradict widely held assumptions. Last season, James made headlines with an expletive-laced dismissal of player-tracking data that claimed he was the slowest player remaining in the NBA playoffs.
"That tracking (expletive) can kiss my ass," James told reporters following a series-tying 111-102 win against the Boston Celtics in the Eastern Conference Finals. "The slowest guy? Get out of here."
The insight is not that James has lost his step in the latter stages of his career. Rather, it's a testament to how James conserves energy during less-impactful moments, and then exerts himself when it matters.
If AutoSTATS can catch hold of college basketball, and it is already being used by the Orlando Magic to evaluate potential draft picks, then game-changing spatial data would be available for coaches and players.
"Don't just tell me I'm a bad shooter, tell me why I'm a bad shooter," Goldsberry said. "Don't just tell me I'm an inefficient runner physically, tell me why."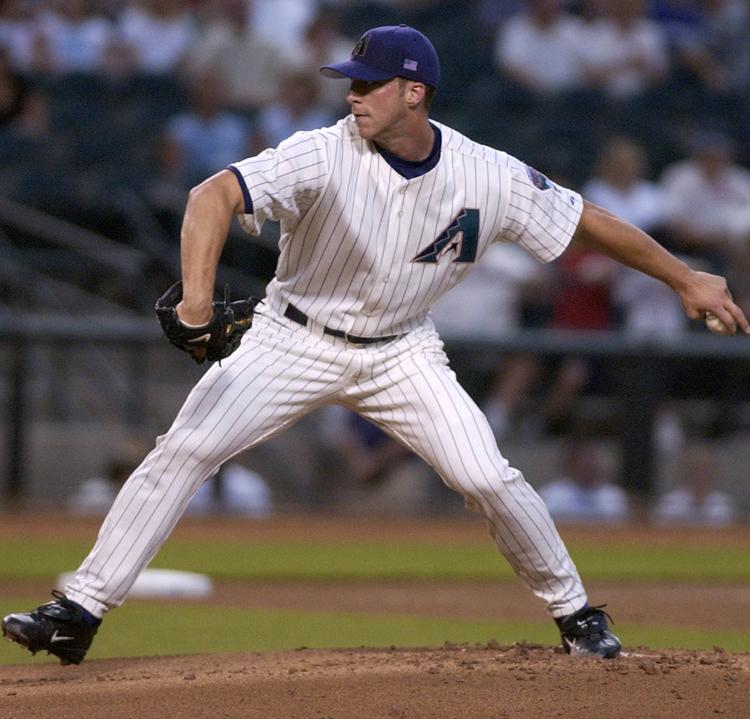 Paralysis by analysis
AutoSTATS is far from a finished product, but the company's goal is clear: to digitize every college basketball game in recent memory by the end of 2019.
Lucey aspires to turn AutoSTATS into both a forward-thinking analytical tool and a metaphoric sports time machine to capture information once thought to be unquantifiable.
"The ability to digitize this video to help people make better decisions" will prove to be game-changing, Lucey said, since we're already analyzing video with our naked eye.
"Humans watch video, and then use their gut," he added. "That doesn't really work. We want data-driven decisions. … Now we're doing it in a more effective way. We're trying to emulate what a human does, but we're doing it to scale."
AutoSTATS is not the only player-tracker in the college game, though.
ShotTracker, which places movement sensors on players' shoes to collect in-game data, is already being used by Utah, as well as more than half of the Big 12 Conference. The technology made its in-game debut in November, when Texas Tech beat USC at the Hall of Fame Classic.
Wearable technology can provide similar information to AutoSTATS. There are drawbacks, though: It must be approved by the NCAA, and only works with teams that wear it.
Wearable technology can provide analysis of player recovery and health, former Tucson Sidewinders and Arizona Diamondbacks pitcher Chris Capuano said.
Capuano cites motion-tracking analytics as the reason why he was able to recover from two Tommy John surgeries and continue his MLB career. Capuano used sensor data to show teams that he still had proper arm movement and velocity. A decade earlier, Capuano said, scouts and GMs would have written him off.
Collecting the data is just Step 1, though. It takes real skill to sift through, analyze and explain it.
Capuano worked with several pitchers at Duke last season, and said athletes pick up on the concepts much quicker than he did at their age. Still, he said, it's important for analysts to communicate clearly so athletes avoid "paralysis by analysis."
"Ultimately, the athlete has to be able to keep it simple for himself or herself out there," Capuano said.
College basketball coaches could face similar challenge if — or when — AutoSTATS reaches its full potential. Data is a piece of the puzzle; determining what the numbers say is what the science of analytics is all about.
"As our data sets become increasingly voluminous and complex, it's only more important to have clean research questions," Goldsberry said.
"There's so much in these data sets, you can get lost in them."