These five questions will dominate Arizona Wildcats' long offseason
Arizona carries the country's top-ranked recruiting class for the 2019-20 season, but coach Sean Miller and company are sure to face some scrutiny before they hit the hardwood. The Star's Bruce Pascoe breaks it down.
Sean Miller, Cats facing uncertain summer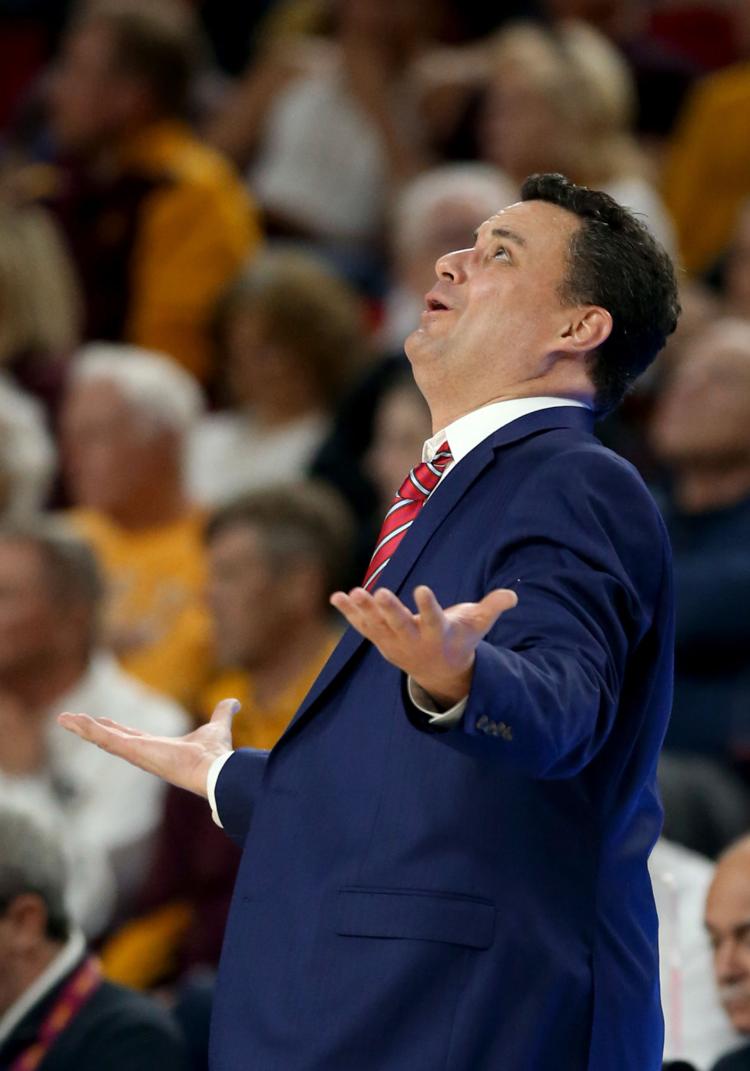 Arizona uncharacteristically packed away its uniforms four days before Selection Sunday, giving the Wildcats a longer offseason than usual.
They'll probably need the extra time.
For the second straight year, the Wildcats face an uncertain offseason that starts with coach Sean Miller and the upcoming federal court proceedings.
Assuming he returns for an 11th season, Miller won't have to scramble as furiously as he did last spring to find more guys to flesh out the roster. But the coach has also made it clear that not all of his current players are coming back.
Arizona has the maximum of 13 scholarship players on paper for next season — seven returning players, five incoming high school and graduate transfer Stone Gettings — but Miller has said he's looking for at least one more and possibly two additional players this spring.
That means there will be questions about Miller, his assistants, his current players and his recruits — all while an NCAA investigation looms overhead — in the upcoming months.
Among the five most pressing questions:
1. Will Sean Miller be back?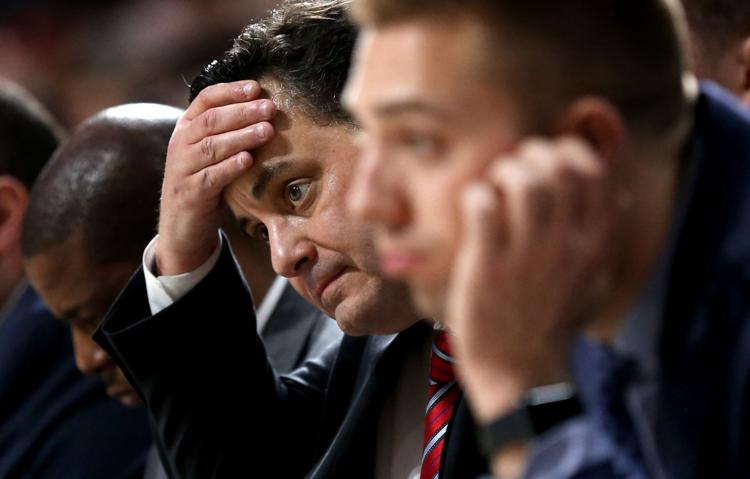 The UA coach's emotional Senior Day speech, in which he thanked fans for everything while saying it has been "an amazing honor to coach at McKale Center for the last 10 years," generated considerable speculation that he was saying farewell — especially because he continues to be linked to the federal probe into college basketball.
Miller initially declined to comment on whether the speech meant he had doubts about his future, then said two days later he didn't mean it as a farewell. A reporter asked him Wednesday if UA's season-ending loss to USC was his last game at Arizona. His response: "No, and I'm not going to comment on that."
Miller's future could be more clear after the federal college basketball bribery trial in April. Miller has reportedly been notified he will be subpoenaed to the trial, in which aspiring agent Christian Dawkins is expected to try to show he was not bribing coaches as much as brokering deals with them.
ESPN reported that Miller was captured on a wiretap talking with Dawkins about paying Deandre Ayton $100,000 to play for Arizona, an allegation both Ayton and Miller have denied. If there is a wiretap of Miller discussing a pay-for-play scheme, it could be played in court and/or Miller could be asked about it on the witness stand.
Dawkins' attorney, Michigan-based Steve Haney, has promised a "street fight" in April, and has vowed to get as many coaches as he can into the courtroom. The attorney said he's fully committed to going to trial and not taking a plea agreement, which could forever seal any evidence involving coaches.
"In the second trial, we're going to pull back the curtain," Haney said.
Miller's attorney, Stephen Thompson, has declined to comment to the Star. He could try to quash the subpoena on grounds it is not relevant. Should that fail, Miller would have two choices: plead the fifth or take the stand.
Conversely, if the trial occurs and there is no evidence or testimony linking Miller to violations, the clouds that have hung over the Arizona program would likely clear for a while. 
Miller is under contract through the 2021-22 season, and is scheduled to receive a $100,000 raise next season that would bump his guaranteed pay to $2.9 million plus incentives. If he is fired without cause at the end of the fiscal year on June 30, UA would owe him $3.7 million — 50 percent of his remaining guaranteed pay. Things get murkier if the UA tries to fire him for cause. Miller's contract says he would still be paid his $7.4 million guaranteed salary. The UA maintains he would be paid only through the date of termination, and has said it is confident that precedent in Arizona law would honor that intent.
2. Could the Wildcats face NCAA sanctions next season?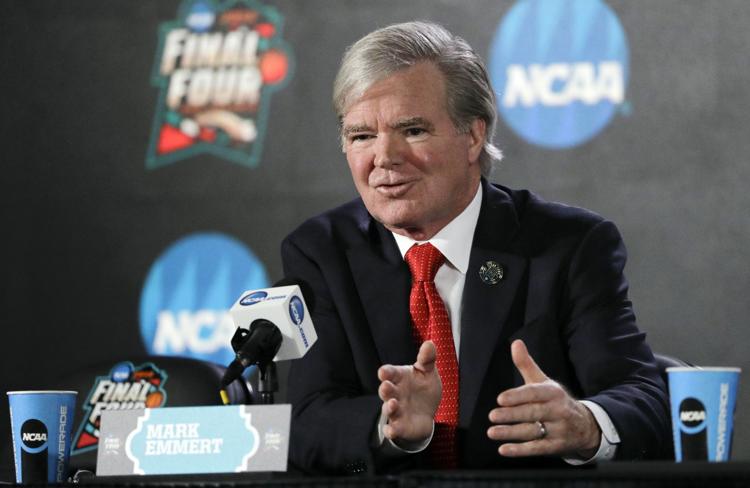 The NCAA has been incorporating evidence and testimony from the federal investigation and trials into its own investigations of Arizona and the other schools involved in the federal probe.
Yahoo has reported that the NCAA is already investigating Arizona and several other programs. (The Star filed a public public records request in November seeking any communication from the NCAA involving an investigation. More than two months later, UA said it had no such records.)
Even if the NCAA clears Miller of any direct wrongdoing, he could be penalized under bylaw 11.1.1.1, which says a head coach is presumed to be responsible for the actions of all direct or indirect reports unless he can rebut the presumption of responsibility. All three of Miller's assistant coaches during the 2016-17 season have been implicated in federal proceedings or found to have broken NCAA rules. 
Former assistant coach Book Richardson has pleaded guilty to taking $20,000 in exchange for a promise to steer UA players toward Dawkins for professional representation. Prosecutors said he planned to use $15,000 of it to lure a top recruit to Arizona.
Another ex-UA assistant, Joe Pastnernack, was named during October's fraud trial. The father of five-star recruit Brian Bowen said he was told Pasternack offered $50,000 in exchange for his son's commitment to the UA.
A third assistant, Mark Phelps, has been twice suspended for breaking NCAA rules. The UA suspended him for two games at the beginning of the 2017-18 season, though it would not say which rule he broke. On Feb. 4, Arizona suspended Phelps indefinitely, with the intent of firing him, for an unspecified rules violation that ESPN said involved the academics of former UA recruit Shareef O'Neal.
What does this mean? Miller could face a suspension, or or the program could face any number of other sanctions. The NCAA has levied major sanctions against seven men's basketball programs since 2016. Two received postseason bans, and six got probation. Recruiting restrictions are also possible.
3. What happens to Mark Phelps?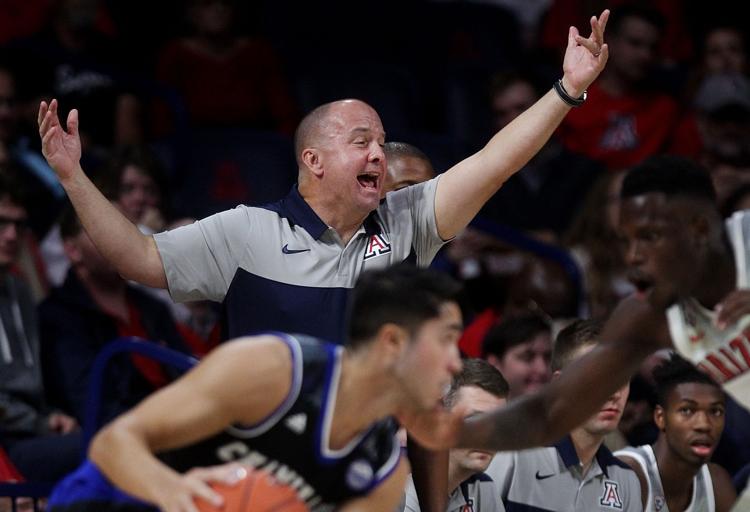 Phelps has been making $275,000 this season; he will continue to do so until his contract expires on June 30 or he is fired. He cannot be terminated until he has been given an opportunity for a pre-dismissal meeting and a just cause hearing.
It could be a contentious one. Phelps' attorney, Donald Maurice Jackson, posted on Facebook that Phelps "has performed his duties in strict compliance with NCAA and University policies." Jackson said that NCAA enforcement told him as recently as Jan. 22 that it had "made no determinations" about whether the coach broke any rules. 
While Jackson would not comment to the Star, he told ESPN that Phelps was a victim of entrapment.
"Mark Phelps has done absolutely nothing in violation of NCAA rules," Jackson told ESPN. "He has been fully cooperative with the NCAA. He has been in daily contact with the compliance staff. This is a direct response to a published story (about alleged NCAA rules violations at Arizona), and they're trying to entrap a coach in something he had no involvement in."
Miller will soon be tasked with replacing an assistant coach the school has moved to fire for the second year in a row. Miller hired former staffer Danny Peters and Santa Clara'a Justin Gainey last offseason to replace both Richardson, who was fired, and Lorenzo Romar, who took over when Pasternack left to become UC Santa Barbara's head coach. 
Both Gainey and Peters were given the unusual security of two-year contracts, with Gainey making $290,000 annually and Peters $275,000. Arizona's next assistant will likely command a similar deal considering the uncertainty within the program.
4. What will the grads do?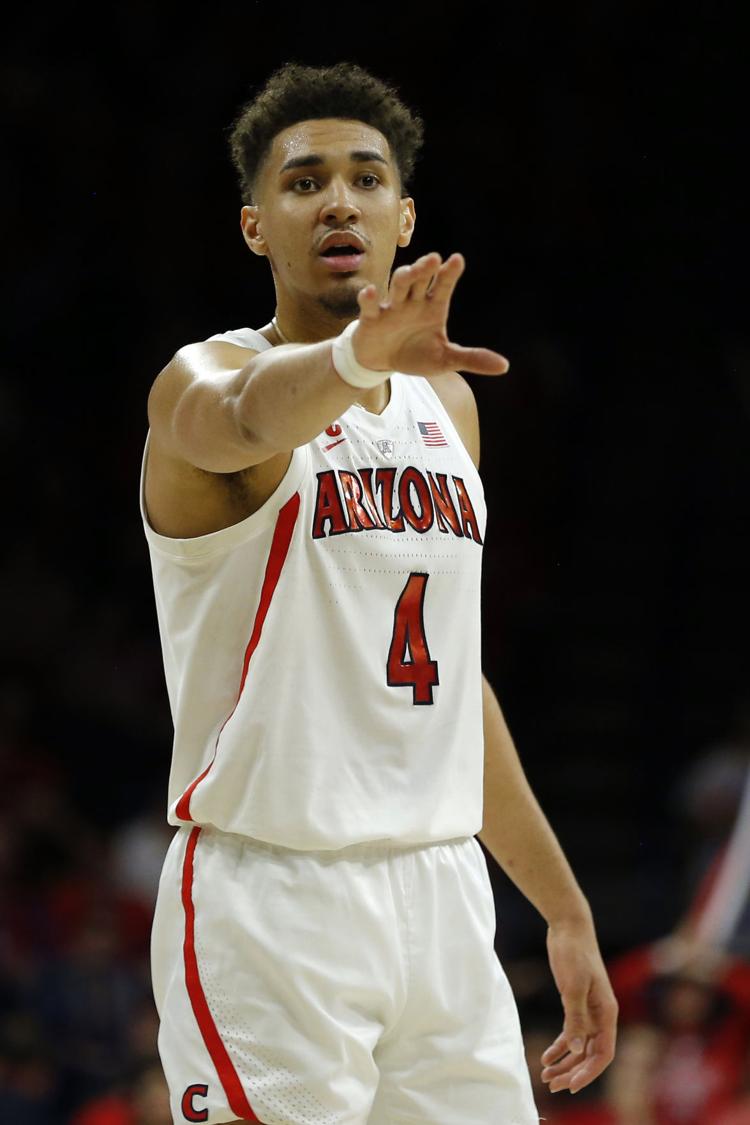 Miller has filled several immediate holes in spring recruiting with grad transfers, who have the luxury of playing right way without sitting out the redshirt season required of undergraduate transfers.
Point guard Mark Lyons came from Xavier, and led the Wildcats in scoring during the 2013-14 season. Forward Mark Tollefsen arrived from San Francisco to become a part-time starter in 2015-16, while forward Ryan Luther (Pitt) and guard Justin Coleman (Samford) filled spots of need this season.
This time, the Wildcats could lose a couple of grad transfers. Center Chase Jeter graduated in December and guard Dylan Smith is on track to do so in May, meaning both could leave if they want to seek a different experience for their final seasons of college.
Jeter would undoubtedly serve major on-and-off-court roles for the Wildcats if returns, but the 6-foot-10-inch former Duke player could also decide to dip into professional basketball. Jeter will be 22 by the time next season begins.
Jeter said after Wednesday's season-ending loss that he wasn't ready to make a decision yet. 
"Right now I'm just focused on finishing academically this year," Jeter said. "I'm kind of more focused on that. ...  No decisions have been made."
Smith's case is somewhat different. He started 13 of Arizona's final 14 games and averaging 24.4 minutes per game, playing major offensive and defensive roles as a redshirt junior.
Smith would undoubtedly become a leader for the Wildcats in 2019-20, but the arrival of Arizona's three highly regarded wing recruits — Nico Mannion, Josh Green and Terry Armstrong — might make it difficult for his on-court role to expand. Smith could pursue a more featured grad-transfer opportunity elsewhere or pursue a job in professional basketball. But he also said he had not made any decisions yet.
"That's up in the air," Smith said. "I have no clue."
5. What about Brandon Randolph and everyone else?
Brandon Randolph says this season "was definitely a learning experience." Randolph on his future at Arizona: "I'm not really worried about that right now." pic.twitter.com/Ajr1vENvvE

— The Wildcaster (@TheWildcaster) March 13, 2019
Entering this season, ESPN rated Randolph the No. 9 shooting guard prospect and the No. 42 overall NBA prospect. Those rankings indicate he could command a two-way G League/NBA contract or possibly even be an NBA Draft pick.
As a result, and because UA's incoming recruits suggest his role will get no bigger next season, Randolph is expected to leave. 
Randolph's decision could be tricky. While he finished as the Wildcats' overall leading scorer with an average of 12.4 points per game, his production dropped off dramatically against Pac-12 competition.
Randolph averaged 10 points per game and shot 26.5 percent from 3-point range in Pac-12 regular-season games, and was taken out of the starting lineup for the Wildcats' Pac-12 Tournament game against USC. He made 1 of 6 shots against the Trojans, a layup, while playing 16 minutes.
Personable and bright, Randolph took the move well, saying — as Miller has — that it was difficult to adjust to being the target of defensive schemes after playing a much smaller role behind Allonzo Trier and Rawle Alkins last season.
"I think the first half of the season, I was playing really well and obviously scouting (by opponents) has a lot to do with it," Randolph said. "But it's still definitely just a big switch in roles for me from last year to this year. This is just a learning experience.
"I had some great games and at the same time, I had some bad games. And, you know, that's life. I'm proud of what I did. And, you know, I'm proud of my brothers as well. They always had my back."
As for next year? "I'm really not worried about that," Randolph said. 
Two other role players, Devonaire Doutrive (11 minutes per game) and Alex Barcello (9.6 minutes per game), might also be considering their roles once with the highly touted recruiting class due to arrive. 
Forward Ira Lee and guard Brandon Williams, however, have both given strong indications they plan to return.
"Part 3 is gonna epic," tweeted Lee, who will be a third-year junior next season. "We have no choice."