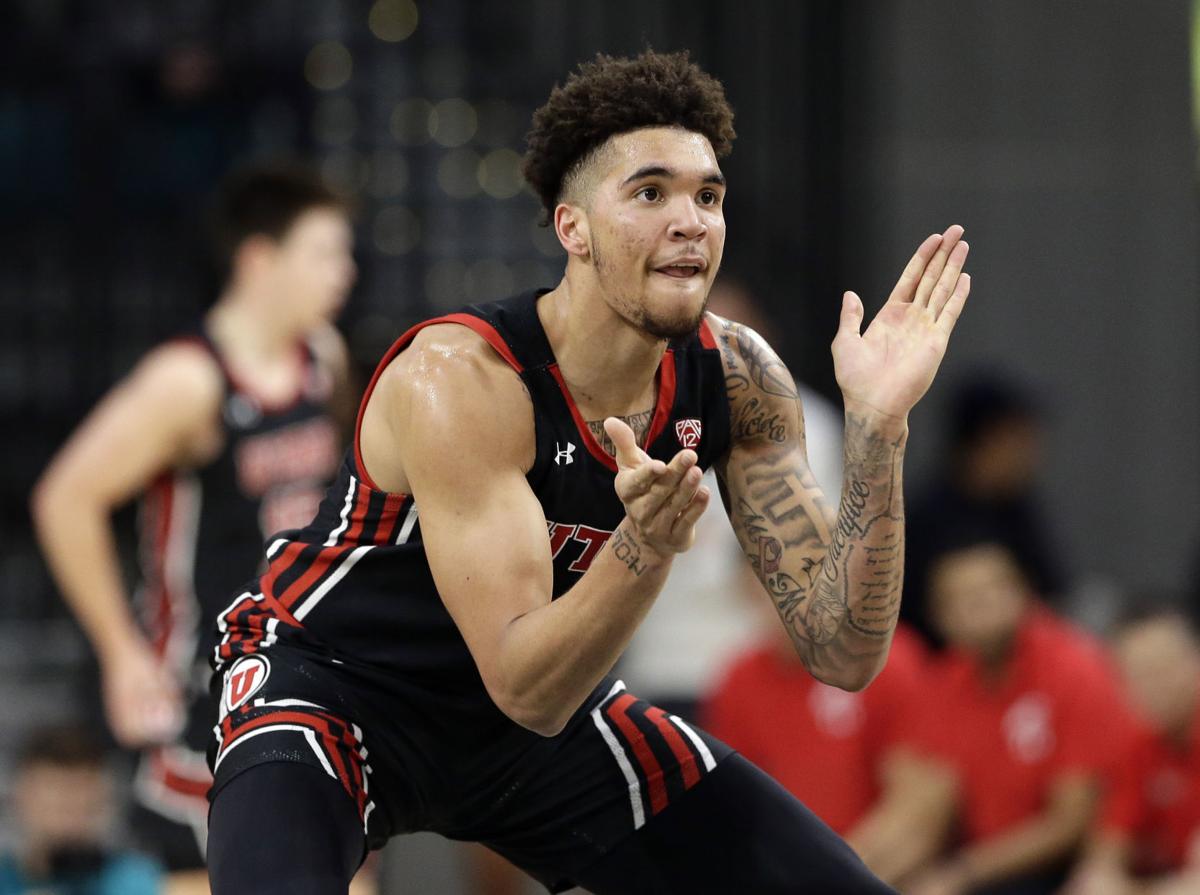 Like nearly every Arizonan playing for a visiting team at McKale Center, Utah's Timmy Allen will be able to see several familiar faces on hand Thursday.
Except the one he wants to see the most.
His mother, Elise, died of cancer at age 49 during his junior season at Mesa's Red Mountain High School and Allen says he still isn't over it.
"It's an everlasting feeling, and in Arizona it's a little more raw, I guess," Allen said Tuesday by phone from Salt Lake City. "It has not been easy, as you would expect, but I have support systems, my father, my brothers and a couple of mentors. People reach out to me."
A large part of that support system will be on hand Thursday when Arizona hosts Utah — including father figure Tim Ballantyne and coaching mentor Ray Arvizu Jr. — to watch a sophomore wing who has already become the Pac-12's leading scorer.
Ballantyne was engaged to Elise Allen before she died. Timmy Allen says Ballantyne was his father even before that point and that he's "eternally grateful" for what Ballantyne has done, helping him through adversity that not only included his mother's death but also brothers who ran into trouble.
"I've had to grow up a lot quicker than I would have imagined to," Allen said. "I've watched people make mistakes and I would learn from them without having to go through it myself."
So even though Allen just turned 20 last week, it might be easy to mistake him for somebody much older.
That applies on and off the court.
Allen had reason to doubt things late in his high school career, not only for personal reasons but also as a player, with a recruitment that generated interest from Utah, San Diego State, UCLA, Texas Tech and Iowa State – but little interest from in-state Pac-12 schools.
Allen said he took an unofficial visit to the UA but was never offered a scholarship, with the Wildcats involved with several five-star prospects from the class of 2018 until the federal basketball investigation hit in September 2017. He said ASU's interest "fell off after a while," too.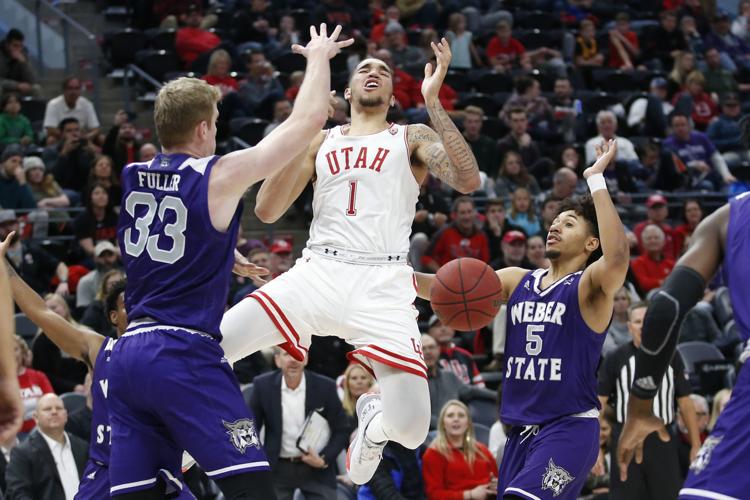 In a way, this wasn't a surprise to Arvizu. Although 247Sports.com rated Allen as the top Arizona prospect in 2018 and a top-30 wing player nationally, Arvizu said Allen's game didn't naturally draw recruiters' attention.
"In high school and even now, his game isn't quote-unquote 'sexy.' He's just a worker. He's hard to gauge," said Arvizu, a mentor to former Wildcat Daniel Bejarano and the older brother of former UA walk-on Robert Avizu. "Now you see it, but a lot of guys when he came out of high school had a hard time understanding, seeing where he would fit."
While Allen was well-regarded in Arizona, he played for the well-regarded Compton Magic travel club — teams so loaded that he wasn't needed to be a primary scorer. So he carved out a role defensively, which attracted Utah coach Larry Krystkowiak.
"Utah recruited him the hardest," said Arvizu, who works with the Magic out of Phoenix. "The one thing they really liked about him was his ability to defend, and his ability to rebound from the wing spot, which was kind of like a knack for him. The scoring thing came later."
Did it ever. Allen not only showed up in Utah as a physically-minded freshman ready to defend but also was the Utes' second-leading scorer (12.2 points) as a freshman last season behind standout guard Sedrick Barefield.
This year, with Barefield gone and seven other Utah players having transferred out, the Utes became the third-least-experienced team in all of Division I.
After saying he did whatever he could do to get on the floor as a freshman last season, Allen this time had opportunity open wide right in front of him.
So far, he's taken advantage. Allen is averaging 20.2 points per game while hitting 48.4% from the field and he takes an average of nearly eight trips per game to the free throw line.
Asked how that transition has been, Allen quickly responded with one word.
"Fun," he said. "I feel ready. I've had some good moments and some not-too-good moments. But it's been fun. I feel I can be better in a lot of areas which could be good for me. I knew my role would expand sooner or later."
As he did on the court, even when in doubt, Allen kept his head up.
"He's an awesome young man," Arvizu said. "He's matured and the one thing that will always stand out to me is that even though life's thrown him a lot of curves at a young age, he's always had the ability to look at the positives. He doesn't allow anything to knock him down too low. It's awesome to see."