That's the number of players left on the Arizona women's basketball roster.
The number stood at 13 until Monday, when five-star signee Valeria Trucco decided to play professional basketball for her hometown team. She'll join Pallacanestro Torino in Italy.
"Valeria is a great player and she had a lot of choices. She chose to come here," UA women's basketball coach Adia Barnes said. "Now, she made a different choice to stay with her father. She is very close to her family and her father (Enrico) was recently diagnosed with cancer and is very ill. She wasn't prepared to come here, so far away from home, for four years. To come all this way from Italy and only go home once or twice a year, with this family situation. I respect that and support her.
"Am I sad? Yes, But it's life and sometime things are out of our control."
Trucco, a stretch defender with a deadly three-point shot, was expected to give the Wildcats a presence in the middle. The UA will lean on two other five-star recruits to replace her. The 6-foot-6-inch Semaj Smith was rated the No. 9 high school forward in the country, and McDonald's All-American Cate Reese — at 6-2 — was fourth. They'll be joined by four-star recruit Shalyse Smith, who is listed at 6-1 put plays much bigger.
"It's so fun coaching this team," Barnes said. "The want and the desire to be great is evident and it's a shift in the culture. Wanting to work hard to be the best they can be is fun to see."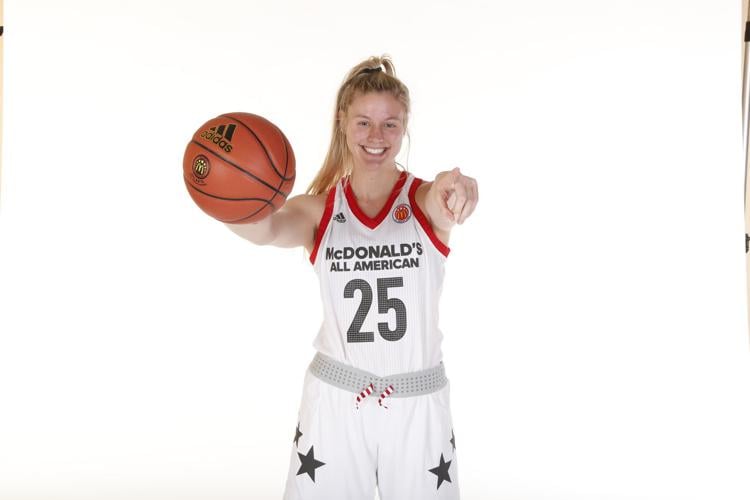 Trucco wasn't the Wildcats' only offseason loss. Sammy Fatkin transferred and Marlee Kyles left the team for personal reasons. A year before that, the UA lost two players — Bria Rice transferred after one season and signee Mallory Vaughn decided to stay home.
The transfer troubles are not unique to Arizona. NCAA research shows that 10.9 percent of all women's basketball players competing in 2017 were "four-to-four" transfers, meaning that they had transferred from one four-year school to another. Those numbers were up from 10 percent in 2016, 9 percent in 2015 and 8 percent in 2012.
Nationally, only sand volleyball (16.5 percent) and track (12.7 percent) contained more transfers last season.
WNBA star Elena Delle Donne transferred from UConn as a freshman in 2008 after only a few days of summer school. UConn's entire 2003 class left within a year.
"With the nature of college athletics and a lot of rule changes you will see a significant number of more transfers," Barnes said. "When you are building a program and getting better players and building something special, you are going to have transfers. Not that you want people to transfer, but if Sammy does not like her role here and is happy somewhere else, I support that. It's hard.
"My job always is to improve the program and get better. And that means bringing in better players every year. And, in turn, that may mean that players aren't happy with their playing time. I'm not doing my job if I don't keep bringing in better players."
Barnes has also been the beneficiary of transfers. Dom McBryde (Purdue), Tee Tee Starks (Iowa State) and Aarion McDonald (Washington) are expected to be key assets to this year's squad.
Starting Oct. 15, it will become even easier to transfer. Players who notify their programs that they want to transfer will be put into a national transfer database. Other coaches can then contact that player. Previously, the players had to get permission from their previous school to contact the other school, and transfers typically happened after the season. The new NCAA rule means players can transfer at any time.
How will this impact UA and other programs? Only time will tell, although some coaches think it will be the Wild Wild West.
"I think it makes things interesting," said Barnes. "It's hard because it will cause distractions. I am curious to see how this affects the team chemistry. It's hard with all these transfers, but I don't know the solution. I understand why they are doing this, but it's hard coaching when someone is half-in and half-out. There are a lot of things done to give student-athletes choices and I support that. But, once a name is in that database, it will be interesting to see how teams manage it."