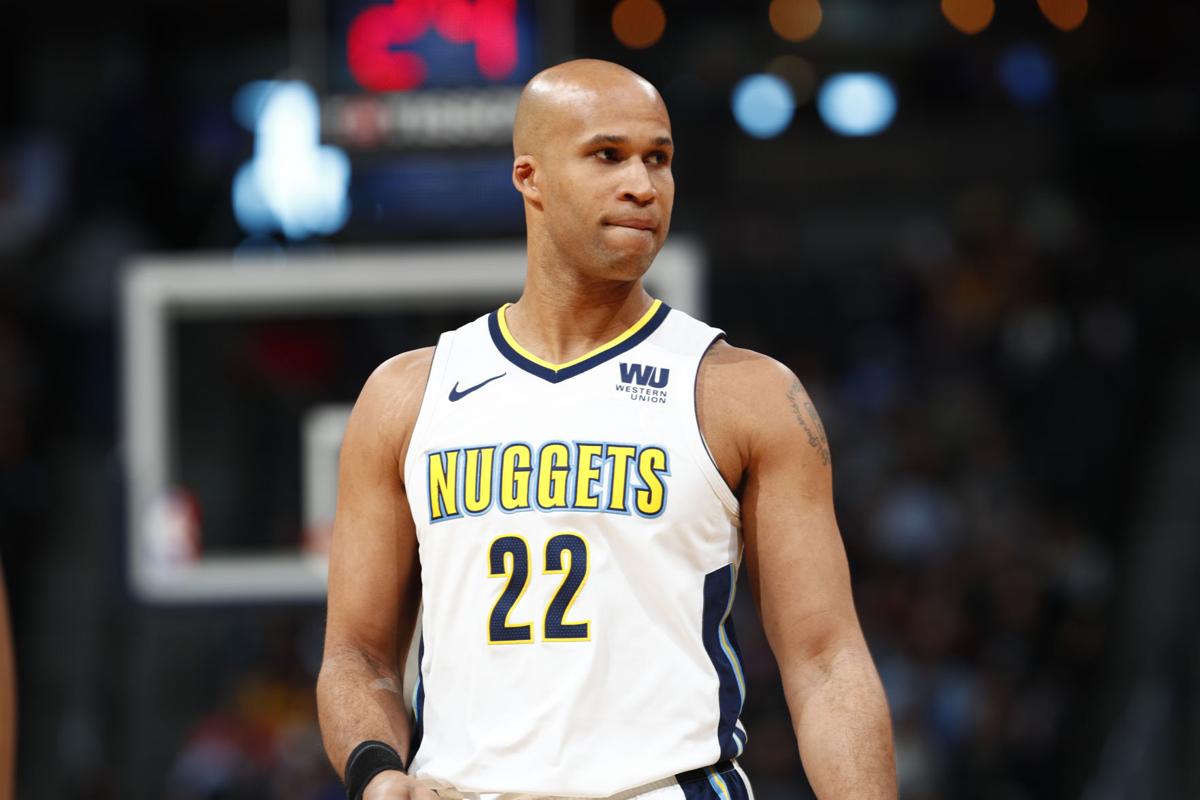 Nearly four years after a Tucson grand jury indicted the ex-business manager of former NBA player and University of Arizona standout Richard Jefferson on federal charges of fraud totaling nearly $7 million, a trial is looming and new details are being released.
In June 2017, Theodore Kritza was charged with 22 counts of bank fraud, wire fraud and aggravated identity theft in U.S. District Court in Tucson.
The 30-page indictment said Kritza forged Jefferson's signature on bank documents in 2005, giving himself power of attorney over Jefferson's finances. At the time, Jefferson was playing for the New Jersey Nets.
While Kritza made legitimate payments for Jefferson's bills, he also used millions of dollars to his own benefit, the indictment said.
Jefferson learned of the alleged fraud in 2012, when he purchased a home and learned about an outstanding loan, as well as several other loans of which he was previously unaware. Jefferson met Kritza during his junior year of college. The business relationship between the two men began in 2001, while Jefferson was getting ready for the NBA draft after leaving the UA a year early.
He hired Scottsdale-based Stratosphere Sports, where Kritza worked, to represent him, the indictment said.
Federal prosecutors say Kritza used his fraudulently obtained power of attorney to renew lines of credit, open new lines of credit, transfer money from Jefferson's account into one of his accounts and take out a business loan in Jefferson's name.
Since the charges were filed in 2017, attorneys have filed thirteen requests for continuances. The most recent request, filed jointly in October by Kritza's lawyer and the U.S. Attorney, was granted in part, with the trial now scheduled for June.
The continuance request came after Kritza's August 2020 request for a change in venue, citing "prejudicial pretrial publicity and public opinion in Arizona," according to the document.
The request said that the deck is stacked against Kritza in Arizona because Jefferson has "been famous for more than twenty years, first as a state basketball champion in high school, then as a University of Arizona player who would make the school's Hall of Fame before beginning his professional career," the request said.
Between 2001-18, Jefferson played for the Milwaukee Bucks, San Antonio Spurs, Golden State Warriors, Utah Jazz, Dallas Mavericks, Cleveland Cavaliers and Denver Nuggets. After his retirement from the NBA, Jefferson became a television commentator and podcaster.
He remains popular around the UA campus, with the basketball and volleyball teams practicing in the Richard Jefferson Gymnasium, which was named for him after he donated $3.5 towards its construction.
Jefferson averaged 11.2 points, 5 rebounds and 2.8 assists per game over his three seasons at the UA, playing in the 2001 national title game. Jefferson is a Phoenix native who attended Moon Valley High School.
"While facing a famous accuser, Mr. Kritza has been the subject of slanted and often inflammatory media coverage regarding the allegations in this case," the request said. "The combination of pretrial publicity and a celebrity accuser makes it impossible for Mr. Kritza to receive a truly fair trial in this district."
In November, the judge denied Kritza's request, saying that Kritza's lawyers did not prove prejudice warranting a change of venue. The "adverse publicity," along with Kritza's concerns about future bad publicity, are "so pervasive and inflammatory" that potential jurors can't be trusted if they say they can be impartial.
Kritza's alleged fraud against Richardson occurred just as the former Wildcat's career was taking off and becoming more lucrative, the indictment said. During the course of his first three seasons with the NBA, Jefferson earned about $4.5 million under the NBA's rookie salary scale. He signed a six-year, $78 million extension with the Nets before the 2004-05 season.
During 15 seasons with seven teams, Jefferson made $112 million in earnings, the indictment said.
With the trial nearing, the government recently filed a notice of intent to introduce evidence of crimes for which Kritza is not charged, but is "inextricably intertwined" with the charged offenses.
The Jan. 13 document alleges the following:
In August 2010, Kritza forged Jefferson's name on loan documents to obtain a $1 million line of credit;
Starting in December 2011, Kritza stole hundreds of thousands of dollars of Jefferson's Nike endorsement money;
In July 2012, Kritza transferred $300,000 from the sale of Jefferson's New York City condominium to himself without Jefferson's knowledge;
In July 2010, Kritza transferred $100,000 from Jefferson's money market account into his own account to fund the purchase of an airplane;
In November 2012, Kritza stole most of Jefferson's $411,000 tax refund, transferring the money into various accounts that belonged to Kritza.
The government said the five uncharged acts are inextricably intertwined with the charged offenses as "part of the same criminal episode" during which Kritza victimized Jefferson by forging documents to obtain loans and stealing Jefferson's funds, according to the document.
The document goes onto say that the uncharged thefts "complete the story of the crime."
The final deadline for filing any final motions to continue the trial is set for June 7.
Contact reporter Caitlin Schmidt at cschmidt@tucson.com or 573-4191.
On Twitter: @caitlincschmidt