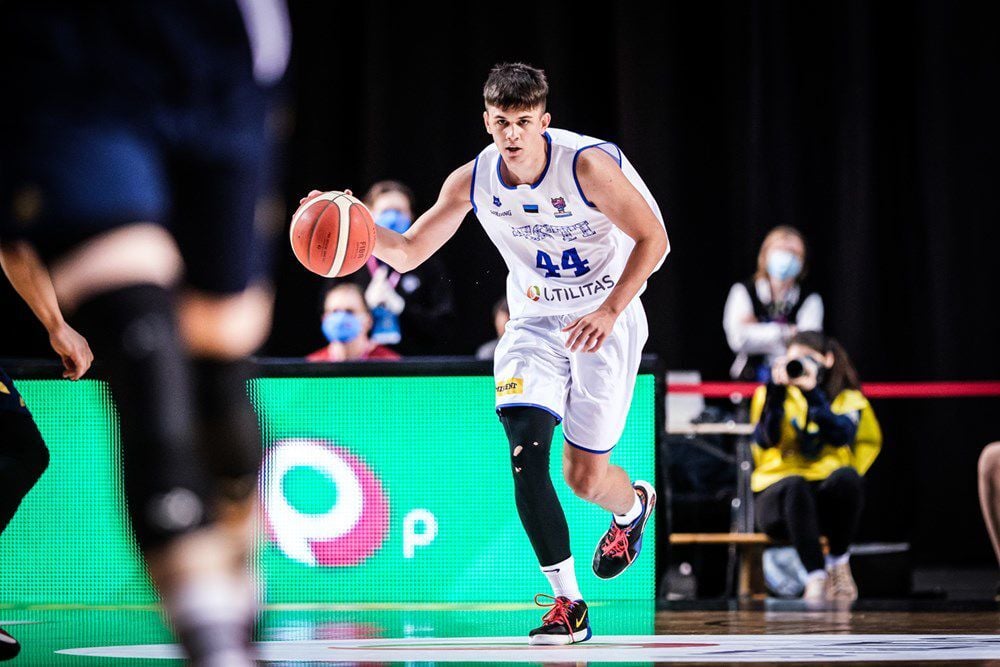 Kerr Kriisa's return home to Estonia proved to be a short and frustrating one, but at least it came with a compliment of sorts.
In what turned out to be his only game this month for Estonia, since a second FIBA EuroBasket qualifying game for Monday was postponed until February because of COVID issues with scheduled opponent North Macedonia, the Arizona freshman guard struggled.
In Estonia's 84-56 loss to Russia on Saturday, Kriisa went scoreless while missing all four 3-pointers he took and had three turnovers to his lone assist. But he did so, at least in part, because Russia tweaked its defense just for him.
In fact, Russia coach Sergei Bazarevich went so far as to say that the primary job 33-year-old point guard Evgenii Baburin had was to stop Kriisa — even though Baburin also wound up hitting 5 of 8 3-pointers and scoring 19 points.
"His main task was to deal with the Estonian leader and the most talented player" for Estonia, Bazarevich said, according to the Posttimes of Tallinn, Estonia. "Nothing came out of Kriisa — possibly influenced by other factors as well — primarily because we took defense work seriously. And it started with Baburin."
Kriisa has not played a competitive game since playing exhibitions for Estonia in July before coming to Arizona, and it also may have helped Russia that they installed a player 14 years older in front of him.
Even Pac-12 point guard veterans Remy Martin of ASU and McKinley Wright of Colorado won't have nearly that much experience over Kriisa should they meet later this season.
"Stability cannot be expected from such a young player yet," Bazarevich said of Kriisa. "We knew it and took advantage of it. Sometimes we went (at) him with two men."
Overall, Estonia shot just 36.5% overall and went 5 for 22 (22.7%) from 3-point territory, giving the entire team some things to think about before regrouping to face North Macedonia in February.
"We made some scoring decisions which didn't work out and then we also made some individual mistakes," Estonia coach Jukka Toijala said in English during the postgame news conference.
"Physically and mentally we failed. We were not ready to play at the level we need to play against Russia. But the Russia we saw today was a high-level Russia.
"Its obvious when you lose like this, it's a hit to your confidence."
Whether Kriisa will be back for Estonia's February game likely depends on whether the NCAA will clear him to play at any point soon. Kriisa told Estonian media last week that he was aware he might not be cleared at all this season to play collegiately, but told Posttime reporter Ville Arike on Sunday that he will return to Arizona now that the national team will take a break.
That's good news for the Wildcats, of course, while they continue to hope that Kriisa will make it through the NCAA Eligibility Center. Kriisa said he did not sign a professional contract while playing for Lithuanian club Zalgiris last season but the NCAA is still looking into whether he has qualifying amateur status.
"Because he's not eligible at the moment to play, I thought it was right for both him and his family and Estonia the country," UA coach Sean Miller said Friday, after the Wildcats beat Grambling 74-55. "We're hopeful that he can be eligible to play. He's a big part of our team. He's a very good shooter, playmaker (and he) gives us more depth."