Watch: Allonzo Trier, Dusan Ristic talk Arizona basketball and overcoming adversity
Arizona basketball finally came out of the woodwork since the FBI investigation surrounding assistant coach Book Richardson and addressed the media Thursday with a "basketball-related" only press conference. 
A player's prospective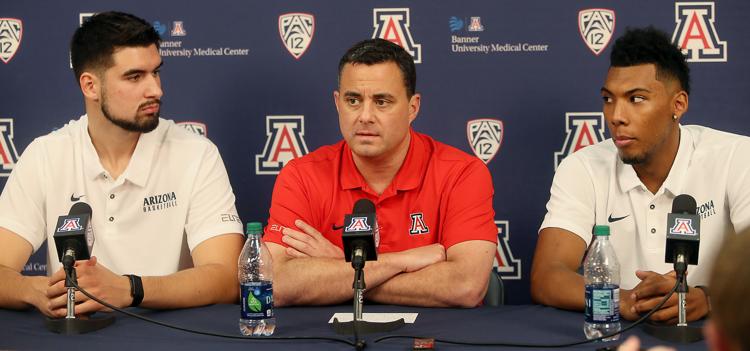 Being a college basketball player especially at a program like Arizona is challenging enough. Imagine playing for what some would say is the best team heading into the upcoming season while in the midst of arguably the biggest scandal in college sports history. 
Junior guard Allonzo Trier and senior center Dusan Ristic sat beside Sean Miller in Thursday's press conference, the first time Arizona basketball addressed the media face-to-face since the FBI investigation.
Here's what Ristic and Trier said Thursday: