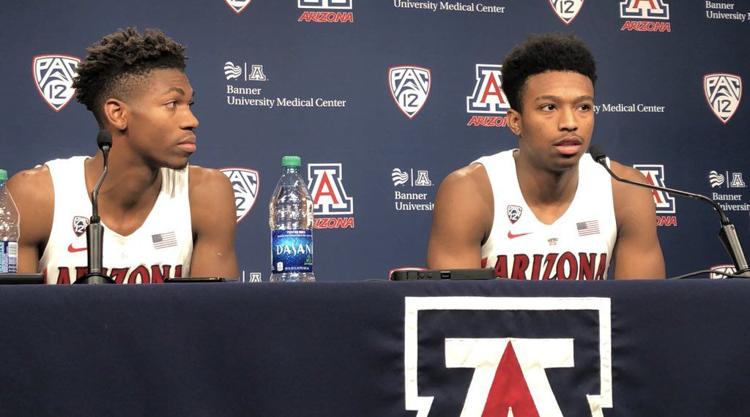 Sean Miller garnered his 250th win at Arizona on Wednesday night as the Wildcats cruised past UTEP 79-46. 
Brandon Williams and Brandon Randolph led UA as the pair combined for 42 points. Williams' 21-point performance was a career-high and through the first three games of the season, the freshman combo guard has 14 assists to zero turnovers. 
Despite scoring 40 points in the paint, Arizona only outrebounded UTEP 36-35, which Sean Miller said was a concern as the Wildcats face a test in next week's Maui Invitational. That field that includes Iowa State, Duke, San Diego State, Xavier, Auburn, Gonzaga and Illinois. 
Miller, Randolph and Williams spoke to the media following Arizona's win on Wednesday, here's what they had to say.