Watch: 6 best things Arizona Wildcats said before LA road trip
Arizona's backcourt previewed its tough upcoming matchups with USC and UCLA. 
Brandon Randolph, Brandon Williams and Justin Coleman preview Arizona's road trip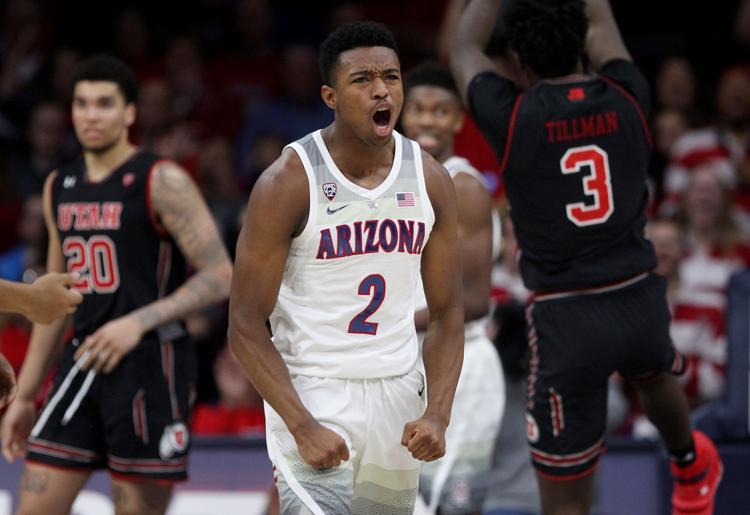 Arizona (14-5, 5-1) moves into its second Pac-12 road stand of the season trailing Washington by one game atop the conference standings. 
The Wildcats now look forward to USC (10-8, 3-2) on Thursday and UCLA (10-8, 3-2) on Saturday, which is the first time Arizona has made the Los Angeles trip since 2017.
Arizona's backcourt of Brandon Williams, Brandon Randolph and Justin Coleman spoke to local media before the Wildcats took off for L.A., here's what they had to say about the upcoming trip.
The LA kid looked up to former Wildcat Stanley Johnson
Brandon Williams says he looked up to Stanley Johnson, which was one of the reasons why he liked Arizona. Williams was also in attendance at the 4OT Arizona-USC game in 2016 when a freshman @ISO_ZO injured his hand. pic.twitter.com/tGFEmYKvbd

— Justin Spears (@JustinESports) January 23, 2019
Practice without Sean Miller
Sean Miller missed a practice due to illness. Brandon Randolph on the difference when Miller isn't at practice: pic.twitter.com/UkrHqJ3JUu

— The Wildcaster (@TheWildcaster) January 23, 2019