Watch: 10 best things Kevin Sumlin said after Arizona's early signing period
From recruiting, to Khalil Tate and DeMarco Murray, here are the key moments from Kevin Sumlin's press conference on Wednesday. 
UA inks 20 players for the 2019 class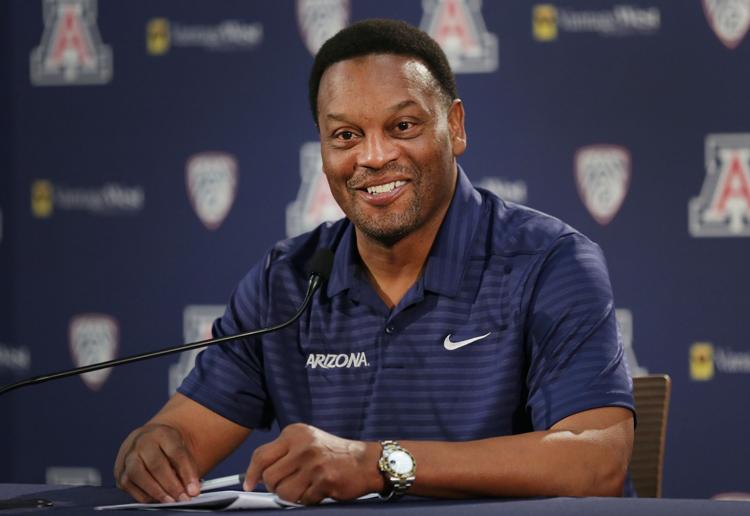 In Kevin Sumlin's first official recruiting class at Arizona, the Wildcats corralled 20 players for 2019.
The Wildcats finished with the seventh-best recruiting class in the Pac-12, per 247Sports.com, an improvement from 11th a year ago. Arizona lost Belgian defensive end Sylvain Yondjouen to Georgia Tech, but the Wildcats added a pair of Houston four-star players in wide receiver Jalen "Boobie" Curry and cornerback Bobby Wolfe.
Sumlin's class is a mix of Texans, junior college linemen, California athletes, an American Samoa linebacker and a pair of in-state prospects.
Sumlin spoke to the media about Arizona's 2019 class, Khalil Tate and the running backs coach vacancy.
Sumlin on 3-star QB Grant Gunnell
Kevin Sumlin on Grant Gunnell being the all-time passing leader in Texas high school football history: "Last time I checked, there were a lot of guys that came out of there." pic.twitter.com/5Fa03aQ8bN

— The Wildcaster (@TheWildcaster) December 19, 2018
DeMarco Murray could be in Tucson soon
Kevin Sumlin on DeMarco Murray being rumored as a possible candidate to be Arizona's next RBs coach: pic.twitter.com/mvfoJBzui4

— The Wildcaster (@TheWildcaster) December 19, 2018
Notable notes from Sumlin
Kevin Sumlin says he expects Jace Whittaker and PJ Johnson to return to Arizona for 2019.

— Justin Spears (@JustinESports) December 19, 2018
Kevin Sumlin says he wasn't warned about Monsoon season in Tucson during the summer. Says the new indoor practice center is a nice addition. "I can have a standard practice time. ... I've become a weatherman since I've been here."

— Justin Spears (@JustinESports) December 19, 2018