The most interesting soundbites after UCLA sent Arizona home from Los Angeles empty-handed.
UA falls to UCLA in blowout fashion at Pauley Pavilion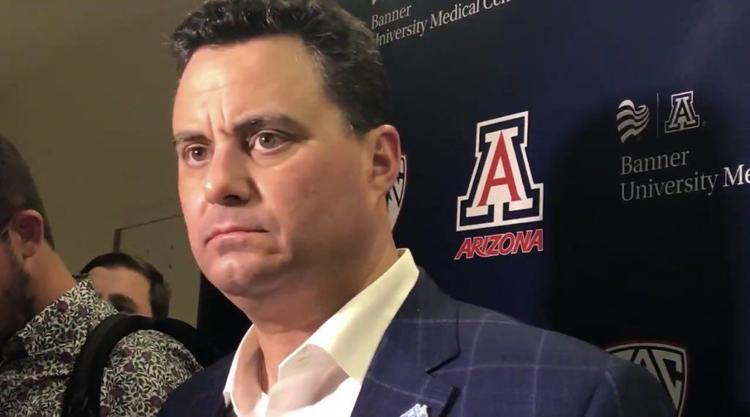 LOS ANGELES — Arizona fell 90-69 to UCLA on Saturday and suffered its worst loss to the Bruins since 2011 season. Including a 23-point loss to USC on Thursday, the Wildcats were swept in Los Angeles for the first time since 2016.
Despite 19 points from freshman guard and LA native Brandon Williams, the Wildcats shot just 33.3 percent from the field. As a team, Arizona shot 42 of 138 and was outrebounded 98-69 combined in both games. 
Arizona moves to 5-3 in conference play and is in fourth place in the Pac-12. 
Sean Miller reacted to Arizona's nightmarish weekend in LA, here's what he had to say. 
Recapping Arizona's dreadful weekend
Sean Miller summarizes Arizona's weekend in LA after the Wildcats were swept in both games. "We got killed in both games. It wasn't really close." pic.twitter.com/Btqh9Lr7xg

— The Wildcaster (@TheWildcaster) January 27, 2019