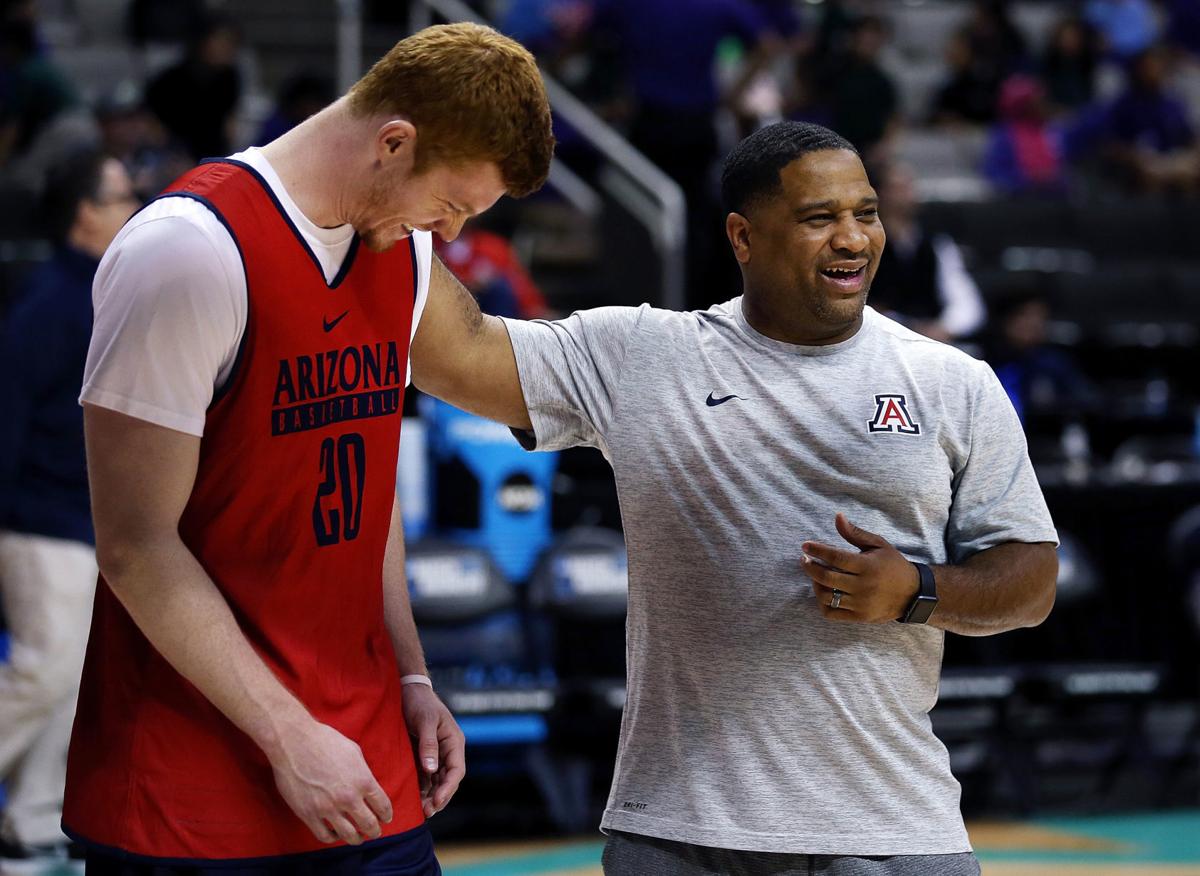 In the days after the first federal trial involving college basketball concluded, former Arizona assistant coach Book Richardson began posting religious messages on Twitter.
The first one showed up Friday night: "He knows we need His strength and courage, which is why He gives it to us when we ask."
On Saturday, Richardson posted another that said: "God is saying to you today, 'I know you are going through a difficult time in your life right now … I am strengthening you in areas that you cannot even see right now … Everything will be alright.'"
The jury's ruling — that two Adidas employees and a would-be sports agent defrauded schools by setting up payments to top prospects and their handlers — is expected to put Christian Dawkins, Merl Code and James Gatto in prison for at least a year, pending appeals. The trial's outcome suggests Richardson could face a similar fate.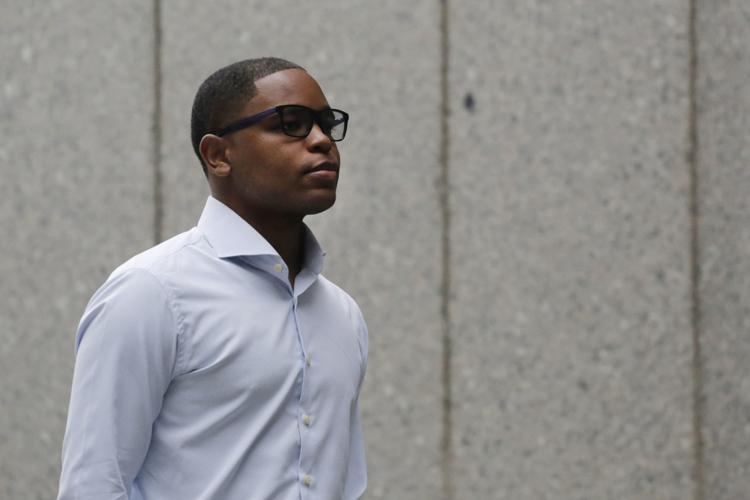 Richardson's attorney, Craig Mordock, said he and the former UA assistant were "very troubled" with the verdict.
"The current state of play in college basketball is that any violation of NCAA rules is likely a federal criminal violation. Book and I are very troubled by that," Mordock said in a statement to the Star. "However, we believe only limited context about the environment in which the coaches and sneaker executives operated in was provided to the jury. We will evaluate our options accordingly."
Gatto, Code and Dawkins were found guilty of wire fraud conspiracy for arranging to funnel funds to Brian Bowen and other five-star recruits without the universities' knowledge. The jury agreed with the prosecution's argument that the payments made the players ineligible under NCAA rules, thereby defrauding the schools they were set to play for.
Richardson is charged with a different crime: soliciting bribes as an agent of a federally funded organization. Nearly all U.S. colleges count as federally funded organizations, since they receive $20,000 or more in federal student aid every year. Richardson is also being charged with two counts of fraud.
His is a different case, and one that could face a jury of a different composition if it goes to trial. But last week's ruling sends a stiff message to those involved in the two future scheduled trials involving college basketball.
Former Auburn assistant coach Chuck Person is scheduled for trial in February, while Richardson, former USC coach Tony Bland and former Oklahoma State coach Lamont Evans are scheduled for trial two months later.
"Now that this new theory has been successful in at least one case, those people who are not directly employed by a school certainly are at risk — and the people who are employed (by the school) are at a higher risk," said Atlanta-based attorney Stu Brown, who has worked with schools involved with NCAA allegations. "If a jury buys the theory that shoe company reps and runners have defrauded a school, then a jury might be at least as likely to buy the theory that anybody involved with the school" also did.
The jury's ruling has likely reduced Richardson's leverage in striking a plea bargain. Richardson could plead guilty before the trial and serve some time, possibly a year or more, in jail. Or he could go on trial and take his chances, an option Mordock and Richardson may find more appealing if they believe they can show evidence that Richardson was helping, not hurting, Arizona.
Richardson has declined comment to the Star, other than confirming that his recently established Twitter account was his.
Brown, the Atlanta attorney, said the coaches will have a harder time striking a favorable deal.
"I think it is fair to say as a general rule that the guilty verdicts in the first trial probably put more pressure on those people or raised more doubt in their mind about the validity of their defense," Brown said. "In general, it was a disappointing day, or a stress-increasing day, or an option-narrowing day for them."
Two other things happened after Wednesday's verdict: Those working in and around college basketball were sent a message that whoever breaks NCAA amateurism rules could also be found guilty of federal crimes, and the schools mentioned during the trial are likely to come under further scrutiny by the NCAA.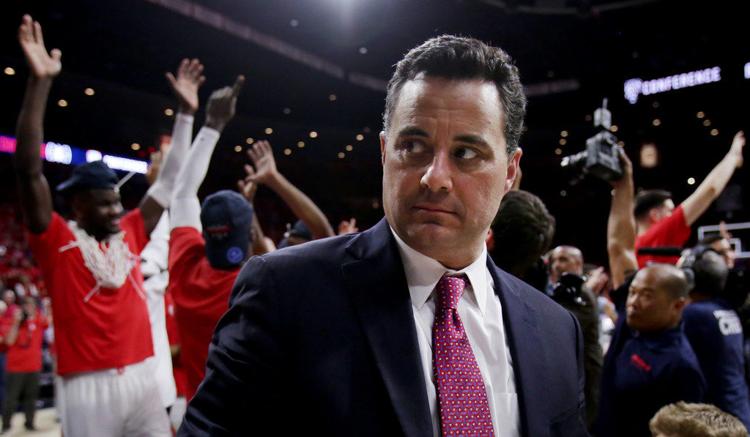 The NCAA isn't expected to begin its formal investigations into the programs mentioned until all trials are completed. However, UA athletic director Dave Heeke said earlier this month that the NCAA has had communication with a "number of universities" so that everything can move faster when the time comes. Heeke declined to comment after the verdict was reached last week, and UA coach Sean Miller has not been available for comment since then.
Miller has not been directly implicated in any of the allegations that have surfaced in the federal complaint and in this month's trial. Two former Wildcats assistants, Richardson and former associate head coach Joe Pasternack, were mentioned in both the federal complaint and witness testimony.
The federal complaints made public in September 2017 said Richardson accepted $20,000 in bribes to help lure five-star guard Jahvon Quinerly to Arizona. They also quoted Dawkins saying a player on UA's 2017-18 team "had already accepted money," and that Code told Gatto of a $150,000 offer from Arizona to land five-star forward Nassir Little.
"There's a kid named Nassir Little who's top … five or six in the country who (Miami coach Jim) Larranaga and those guys really want," Code told Gatto, according to a wiretap recording posted by ESPN.com on Thursday night. "The problem is, Arizona's offered the kid 150, and we're trying to keep him from going to one of their schools. So, it was brought to me through Brad (Augustine, who ran Little's travel club program) and Christian (Dawkins), who said, hey, do you think Jim would be able to keep him at Miami? Because they really want the kid."
In another recorded conversation, Dawkins told shoe consultant T.J. Gassnola about a conversation he had with Augustine. Dawkins said he told Augustine not to ask for too much from Adidas if he was also going to send a top player to a Nike program.
"I told him … it's going to be difficult to go to Adidas and say, listen, you need X, Y, Z to really run the state of Florida if you're (expletive) sending a kid that you just had to one of the elite Nike schools," Dawkins said, according to the wiretap.
Arizona is sponsored by Nike, as is North Carolina, the school Little eventually chose. Adidas sponsors Kansas, Miami and Louisville, among others.
Wire fraud and wire conspiracy charges against Augustine were dismissed in February. According to a Washington Post report in April, they were dismissed because Augustine told prosecutors he never intended to pay players or their families and had kept the money that had already been paid.
During the trial, the father of top prospect Brian Bowen testified that Dawkins told him Pasternack was offering $50,000 for his son to choose Arizona.
Pasternack is now the coach at UC Santa Barbara. UCSB athletic director John McCutcheon issued a statement saying: "UC Santa Barbara has not been contacted by any of the federal investigators involved in the college basketball trial in New York City. At this time, we are focused on and excited about the upcoming season."
Although Arizona no longer employs Richardson and Pasternack, the allegations could turn into future sanctions for the Wildcats if they're proven to be NCAA violations. Miller could face additional sanctions under NCAA Bylaw 11.1.1.1., which eliminates plausible deniability for head coaches unless they can rebut the presumption of responsibility by proving they have fostered an atmosphere of compliance and actively monitored their direct and indirect reports.
In an October 2017 statement, Miller said he recognized his responsibility to "promote and reinforce a culture of compliance," an important choice of words given what he must prove if allegations surface.
Brown said many of the allegations raised at the trial won't be enough to directly result in NCAA violations.
"My suspicion is that the information coming out of the trial is reasonable enough to prompt the NCAA staff to investigate," Brown said. "But I also think that some level of credence and corroboration is important before you take away somebody's livelihood and impugn their character. I don't think … some stories relayed by witnesses, even if they're under oath, that that by itself is enough for the committee on infractions to find a violation occurred."
The questionable credibility of some witnesses in the trial also may prompt the NCAA to seek additional evidence, Brown said.
"It doesn't matter if they're under oath and standing on three Bibles, with angels over their shoulders. They're just not very reliable people," Brown said. "Are there wiretaps? Are there financial documents? Are there multiple witnesses? These things would strengthen their ability to find a violation."