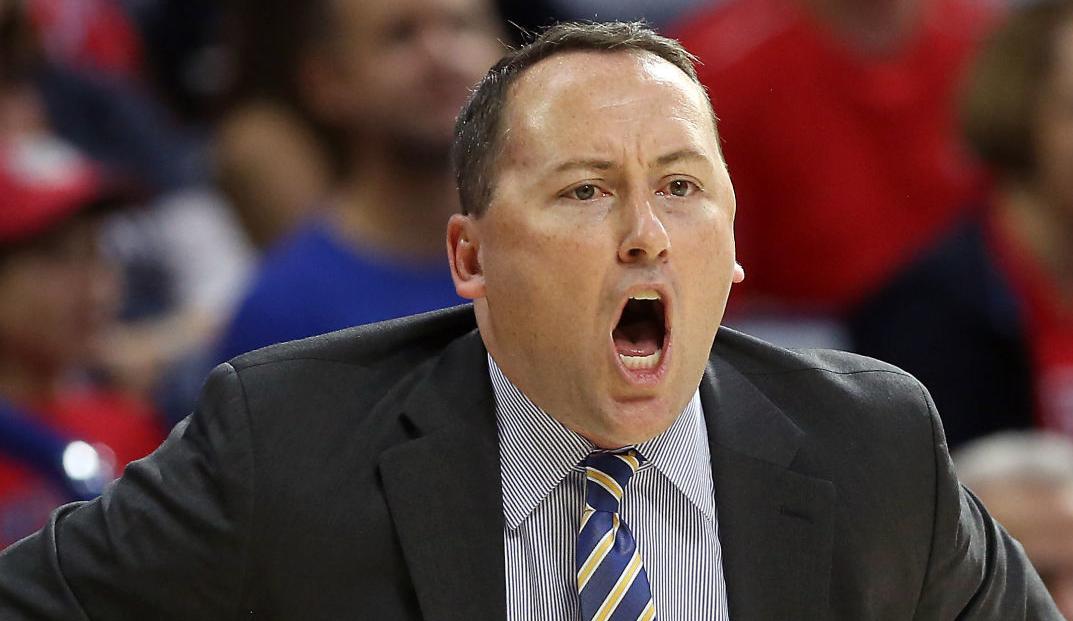 Because Northern Arizona has played only an exhibition game so far this fall, Arizona associate head coach Jack Murphy found himself flipping through game video from last season in order to accurately scout the Lumberjacks.
In those games, a lot of familiar faces kept appearing, including one of particular note.
"I was at all those games," Murphy says, "and, you know, it brought back some fond memories and some bittersweet moments."
Murphy wasn't just at those games. He was the Lumberjacks' head coach.
Murphy held the position for seven seasons, until early June, when he made the rare move of quitting a head coaching job in order to become the No. 2 guy at another place.
It wasn't a downward move, however. It was arguably lateral or better, and perhaps more stable.
Murphy received an 81 percent pay boost to join the Arizona staff, signing a two-year deal worth $335,000 annually while leaving NAU at a time when only one year remained on his $185,400 annual contract.
At the time he left, Murphy had all of his starters returning but was coming off a 10-21 season. With his contract not extended, recruiting — and existing — would be difficult.
"I may have lost my job at the end of this year," Murphy said. "I was going into the last year of my contract. That may have happened. But the other thing is, I really was excited to be an assistant again.
"I come to work, I'm happy, smiling, I'm overjoyed. Coach (Sean) Miller's got all the stress. We try and take it away and help in every way possible but I'm really loving my job and I love our team, just everyone down here at U of A."
That's the "Murph" the Wildcats know pretty well at this point, all the way back to the Lute Olson era, when he was an ever-hustling, ever-friendly manager for the Wildcats as a student.
The Las Vegas native then worked his way up Olson's ladder in several coach-in-training roles before he jumped to the Denver Nuggets in 2006. Three years later, he became a full-time assistant coach under former UA assistant coach Josh Pastner at Memphis. That move happened just as Miller took over the Wildcats in 2009-10.
In 2012-13, Murphy took over the NAU program, and he soon became known to the Wildcats and Miller in a different way.
Murphy made four stops as NAU's head coach at McKale Center, where the Lumberjacks lost those games by an average of 42.8 points, and he was 78-149 over seven seasons overall. But the Lumberjacks reached a high point in 2014-15, going 23-15 and reaching the CIT.
Over the years, Murphy gained the respect of Miller, who routinely praised Murphy for his ability, personality and, perhaps more than anything, his friendship with the UA program.
Murphy was a student and manager at Arizona who worked with a former Wildcat in Pastner. Murphy's wife, Michelle, attended law school at the UA and is the daughter of former Wildcats athletic director Jim Livengood. The couple's twin daughters, Emma and Isabella, now 11, were born in Tucson; their son, Dylan, now 7, was born in Memphis.
"The one thing about being at Arizona is it's a really special place, and to some people, the University of Arizona has a special meaning to them," Miller said. "If you can get a coach as one of those people, I think that's really a unique situation and with him that's the case. He knows Tucson, he knows the university, he believes in the university, and he's been with Coach O and had great success."
"He has an amazing affinity for this place and also has seen it at its best. In addition to that, it's his experience as a head coach, his experience being in the West."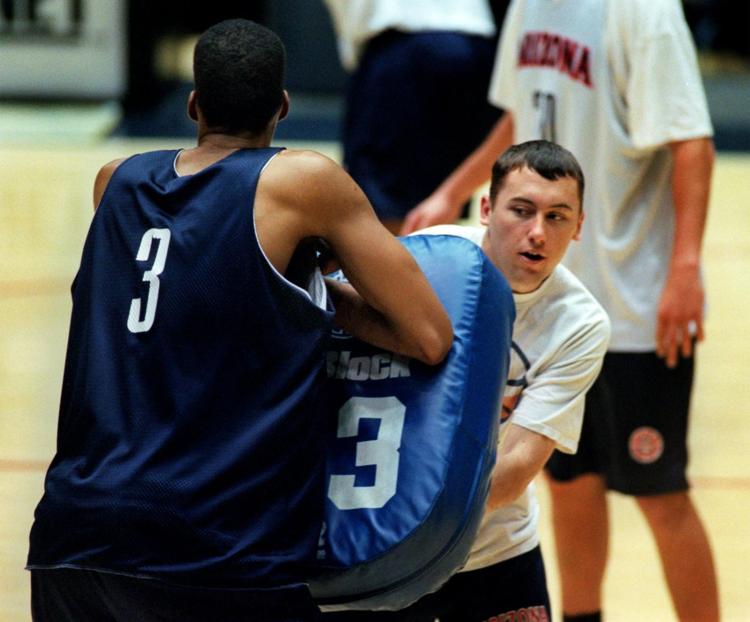 Saying Murphy's background makes him a good fit to oversee the Wildcats' defense this season, Miller says Murphy also gained valuable experience working with Pastner, former Nuggets coach George Karl and current Pistons assistant Tim Grgurich.
Known in basketball circles as the X's-and-O's mastermind behind Jerry Tarkanian's powerhouse teams at UNLV, Grgurich developed a relationship with Murphy in Las Vegas and reunited with him in Denver.
Now, Murphy's back in the assistant's role — yet it's different this time.
He knows what Miller can relate to.
"I've been in that chair, and even though it's different levels, different conferences, so many things translate," Murphy said. "At NAU, it might be the fact that we had five strength coaches in seven years, or it might be the fact that our academic support — as great as they were — we just didn't have the numbers that we have here. So your time is taken by those aspects.
"Here, for Coach Miller, it might be 'Hey, I have to go meet with these donors' or 'I have to do this,' or 'I have to go to this community service project' — because in Tucson, he's the guy that everybody wants, he's the head coach at Arizona basketball. That wasn't the case at NAU, but I still had a lot of things outside of the game of basketball I had to worry about.
"So trying to help take things off of coach's plate, that's important to me."
For Murphy, really, the only tough part was the transition itself.
Murphy's Lumberjacks may have only won 10 games last season, but they finished the regular season with an overtime upset win at Northern Colorado, taking away a share of the Big Sky title from the Bears.
Then, after the season, all the key players were expected back. The future was brighter.
But, for Murphy, it was even sunnier in Tucson.
So he called a team meeting to tell his players he was leaving — "one of the hardest thing I've ever had to do," Murphy said — and headed back to Southern Arizona.
"I had been at NAU for seven years. It's not like I'd been there one year, two years, tried it out and it was looking for something else," Murphy said. "My family and I loved it and we love Flagstaff, but as great as I thought this year's team is going to be at NAU, I also was, and am, excited about this new opportunity.
"I'm excited to be an assistant. I really am."