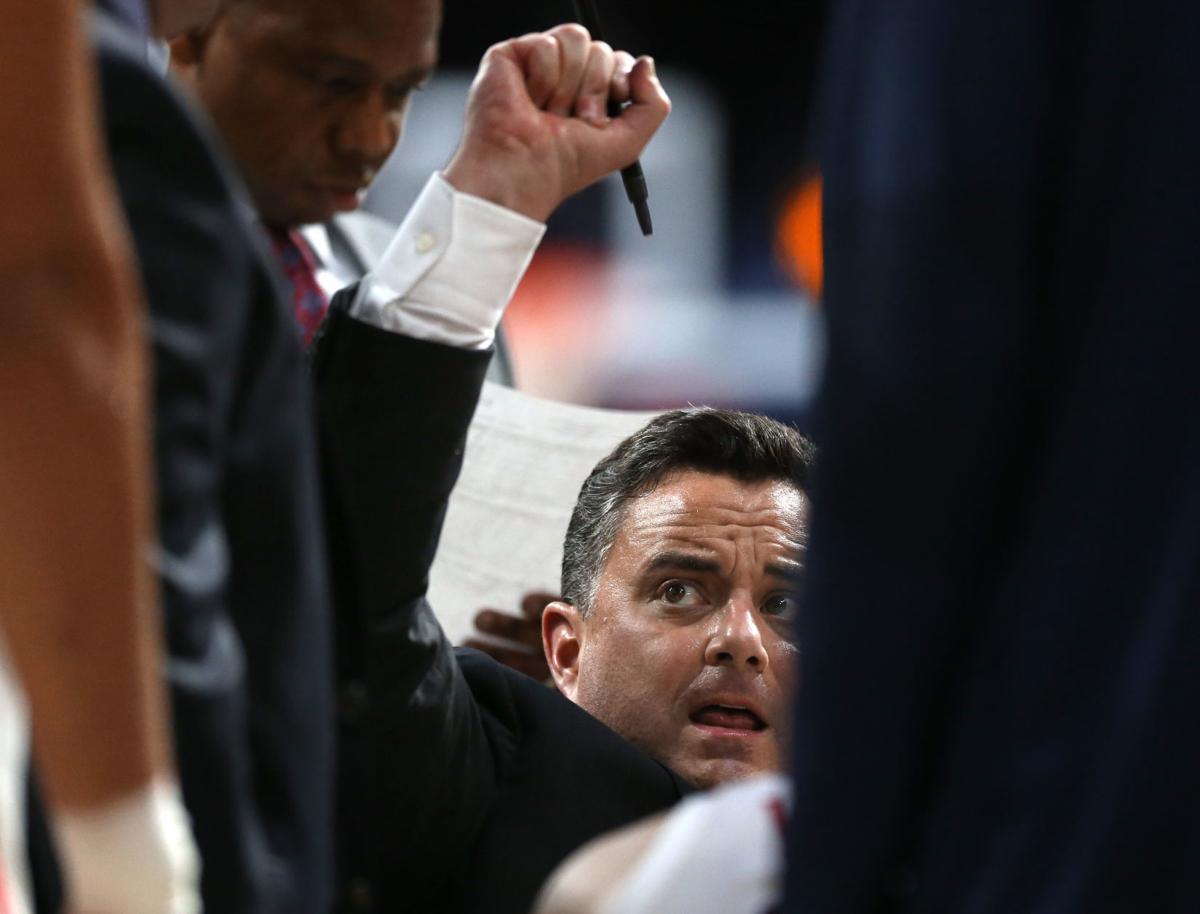 Over his first decade as Arizona's basketball coach, Sean Miller consistently used a regular rotation of seven or eight players, and never had more than nine players average double-figure minutes in a game.
That fact might be comforting for Arizona fans considering the Wildcats' 2019-20 roster.
While the UA appears to be much more talented than the team that finished 17-15 last season, it enters this season with only 10 active scholarship players. Guard Brandon Williams underwent season-ending knee surgery that will keep him out at least all of 2019-20. And forward Jordan Brown and guard Jemarl Baker must sit out the season under NCAA transfer guidelines, unless Baker — formerly of Kentucky — files a successful waiver to become eligible immediately.
There's also this: After coaching one of the Wildcats' worst teams in the past 35 years last season, all while FBI and NCAA clouds loomed overhead, Miller appears to be pretty optimistic.
Arizona's roster is a big reason why. During an interview with the Star and Blue Ribbon Yearbook last week, Miller said he was encouraged both with his highly regarded freshmen — including some who may be even better than he expected — and by having the leadership of Chase Jeter and Ira Lee for what will be their third seasons at Arizona. (Jeter sat out his first year because of transfer rules).
Here's what Miller said about his 2019-20 team: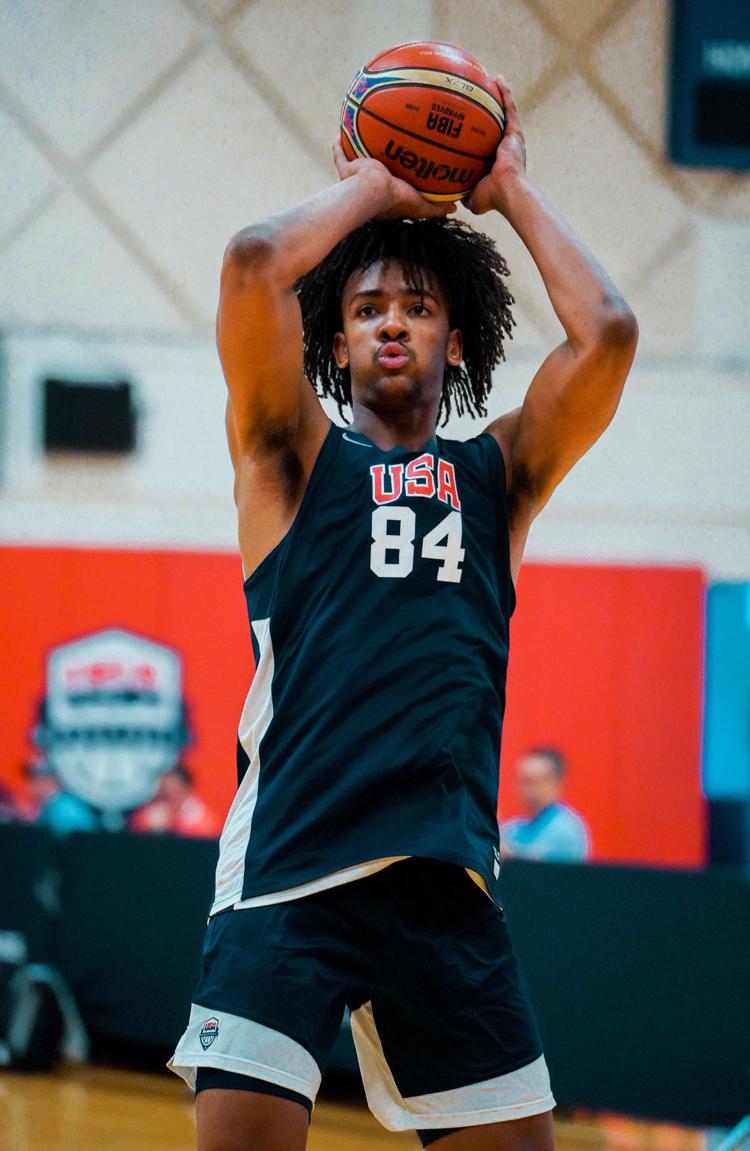 Nico Mannion and Josh Green may have headlined UA's 2019 recruiting class, but Miller says freshman forward Zeke Nnaji is as talented physically as any player he's recruited at Arizona:
"I don't say that lightly because clearly we have great examples of some guys who had a lot of ability coming in. He's very young (18). Zeke should be a senior in high school, and that's really to his advantage. I think that when you talk about a ceiling, the sky's the limit for him. He's going to play both frontcourt positions, and I think on defense, he's really adept, quick, strong, physical. He's a guy who can block a shot but he's also a guy who would be more than capable of guarding a smaller, quicker player. … The other thing about him is he can handle the basketball. He's shown that he can step away from the basket and shoot. He can put the ball on the floor, catch it, pass it. He's not just a low-block, low-post player."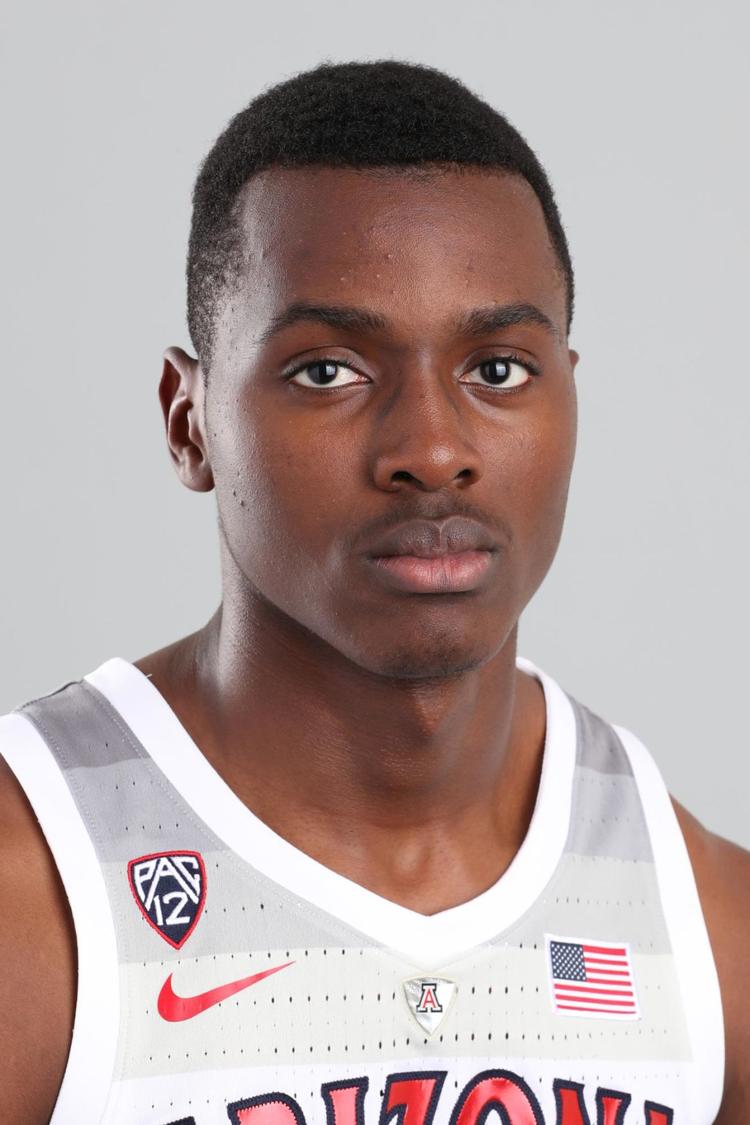 Freshman center Christian Koloko may be regarded as a longterm project, a 7-foot shot-blocker with developing offensive skills, but Miller says he'll play in the NBA someday:
"A lot of times you get a player to commit to you, and … maybe they're not quite as far along as you had hoped, or maybe not as ready as you want them to be, or that they want to be. Christian is one of those rare exceptions that, I would say, the opposite is true. He's better than we thought. He's further advanced and more ready than maybe we anticipated. He's incredibly smart, and not just smart in the classroom. He really can pick things up. The other part is he has a great frame because he's seven feet tall and he's very quick on his feet.
"He doesn't look like a 7-footer when he runs, kind of like how Deandre (Ayton) was … The difference is he's very, very thin. But he's shown over the summer is he's able to put on weight (17 pounds since arriving in Tucson). Sometimes that happens, and sometimes it doesn't."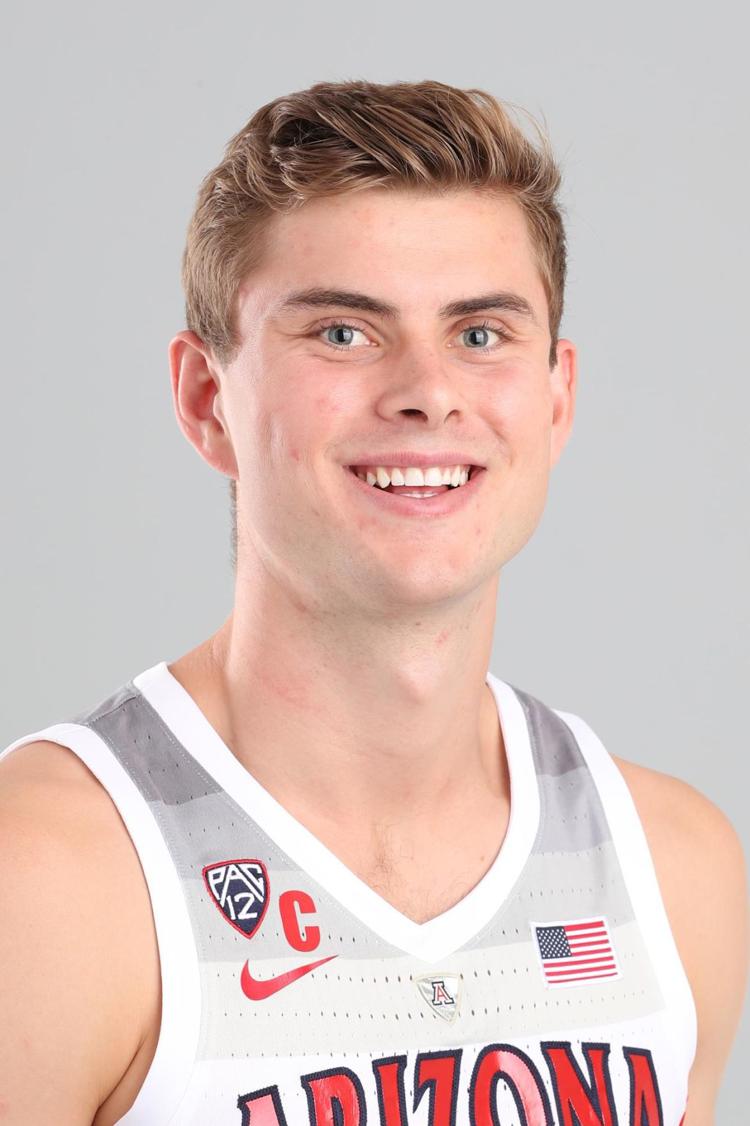 Koloko is likely to back up Chase Jeter at center. Nnaji and Cornell grad transfer Stone Gettings can play both post spots, with Gettings able to stretch defenses:
"Up front, you want versatile players. (Gettings) plays a different style on offense, and even though Zeke and Ira are able to move away from the basket, Stone is one of the top two or three shooters that we have on the roster. He's an excellent free throw shooter, and a very good passer. You can play him at really either spot because he's not small."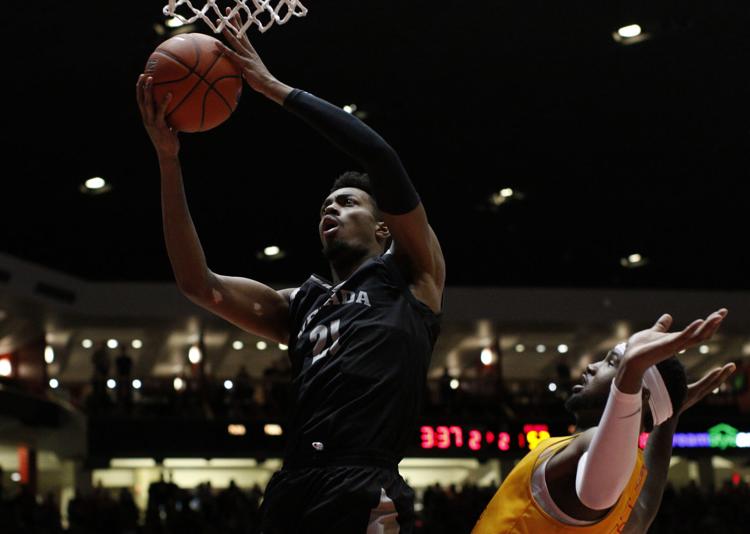 While Baker and Brown aren't scheduled to play this season, they are adding much-needed quality competition in practices:
"This is a year of development for Jordan. Going through what we did last year was kind of a war of attrition, through foul problems, injuries. The long grind of the season can wear you down up front if you don't have depth. But our ability to practice hard and have a variety of players that can compete, especially for a guy like Christian or even Zeke, just prepares you for games, and it makes your team better. And Jordan, maybe his greatest gift as a player is how hard he plays. He's another guy that can go both between the four and the five. Obviously, he's a big piece to our future."
Baker is "tremendously talented, an excellent shooter, somebody who loves the game, like Jordan, really a hard-playing guy. He's about the right things. Him and Ira were travel teammates and they have a very good relationship. He's a tremendous influence on our entire team, but I think he becomes really an ally for Ira."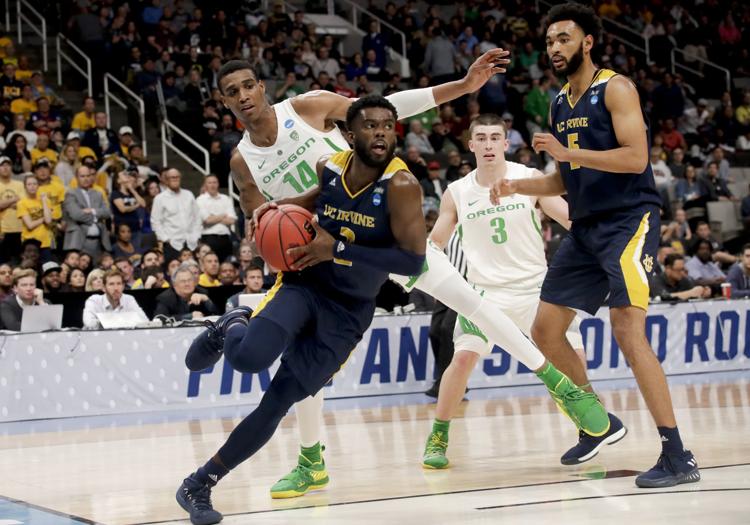 As of now, Miller says he's looking at grad transfer Max Hazzard and possibly sophomore Devonaire Doutrive to back up freshman Nico Mannion at point guard:
"You always want to have three available players for point guard. Very seldom you get to that third guy, but it's amazing how situations will pop up in a single game or for or a period of time, in a season, where you really need them. I would put Devonaire in as that third guy. It's a great challenge for him. But Max, I think he's more than capable of because of how experienced he is being able to play that role.
"Max is a great shooter. He has a really quick release. … His ability to score double figures, make 3-point shots, have great confidence, and have the experience that he has is very much needed and welcomed here."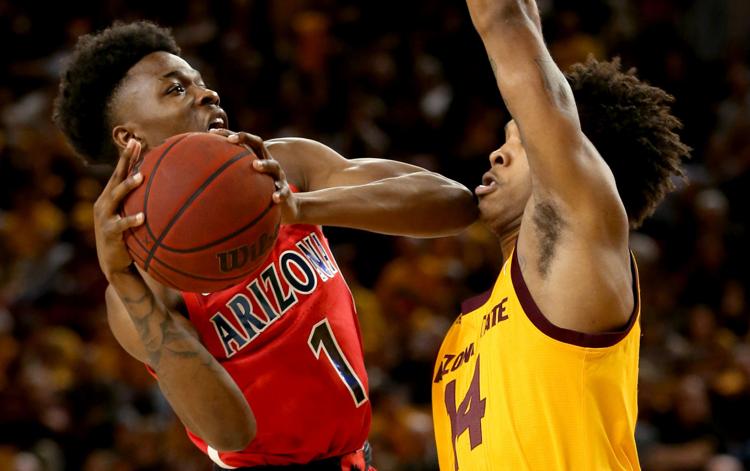 Doutrive is attempting a big freshman-to-sophomore year jump after showing flashes of confidence, playmaking and offensive rebounding last season … even though his UA career nearly ended this summer. Doutrive's guardian said on May 27 he would transfer. After rising junior Alex Barcello transferred and signee Terry Armstrong opted to play professionally instead, Doutrive said he was returning:
"I'd say all young players, with the way its shaped in college basketball today, want to play and Devonaire is no different. I don't think that's a bad thing. I think that's a really good thing. But sometimes the way that you go from where you were to where you want to be is through a lot of hard work, taking a lot of those shots in the gym, giving effort and doing things maybe that you've never done in your life before. His process was really considering leaving. But we're excited to have him back."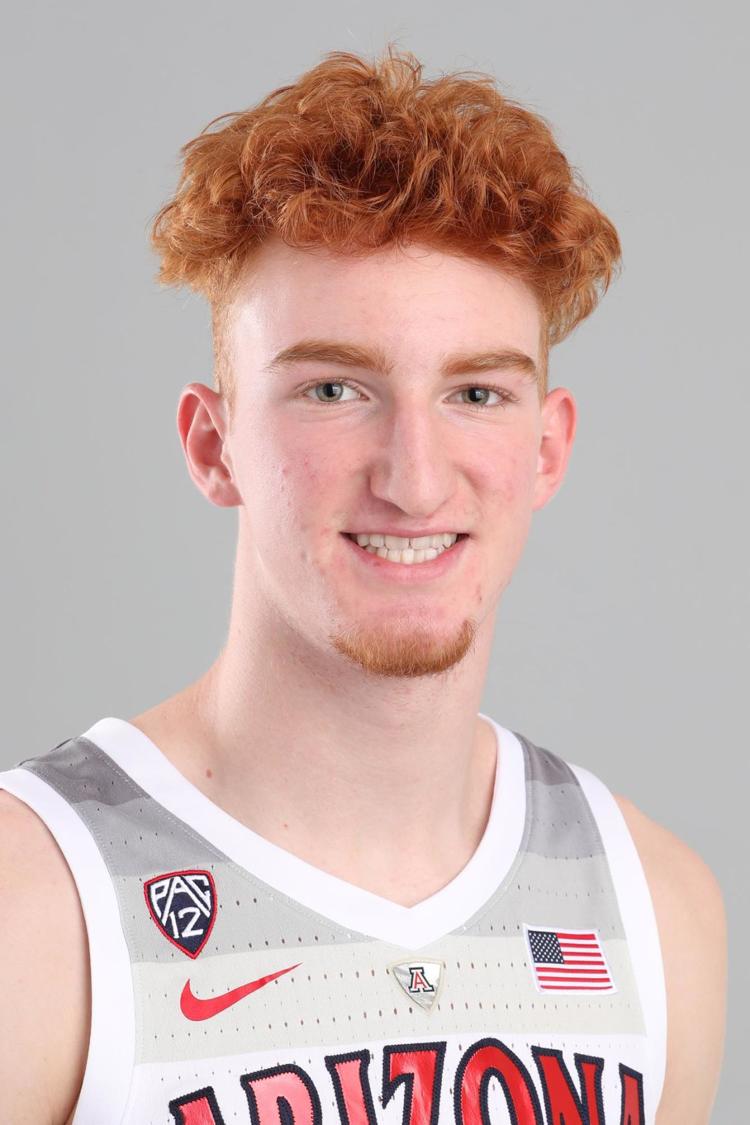 There's little doubt who the starting point guard will be, of course. Mannion will likely play as many minutes as he can remain effective:
"Obviously, Nico is very talented. He comes to us ready to go. He has such a great understanding of the game from that position, but he also can shoot. It's a unique combination, because that pass-first great playmaker, a lot of times scoring or shooting is kind of on the back burner. But I think Nico is that prototypical today's point guard where you can do both. He can be a deadly 3-point shooter, an excellent free-throw shooter, can get his own shot, but he also can make people better. He's tremendously grounded, a great teammate, very similar to how Brandon Williams approached things a year ago, where we knew he would have a big role.
"He walks into the program, very unassuming, humble, easy to coach, easy to be a teammate of, and it's refreshing."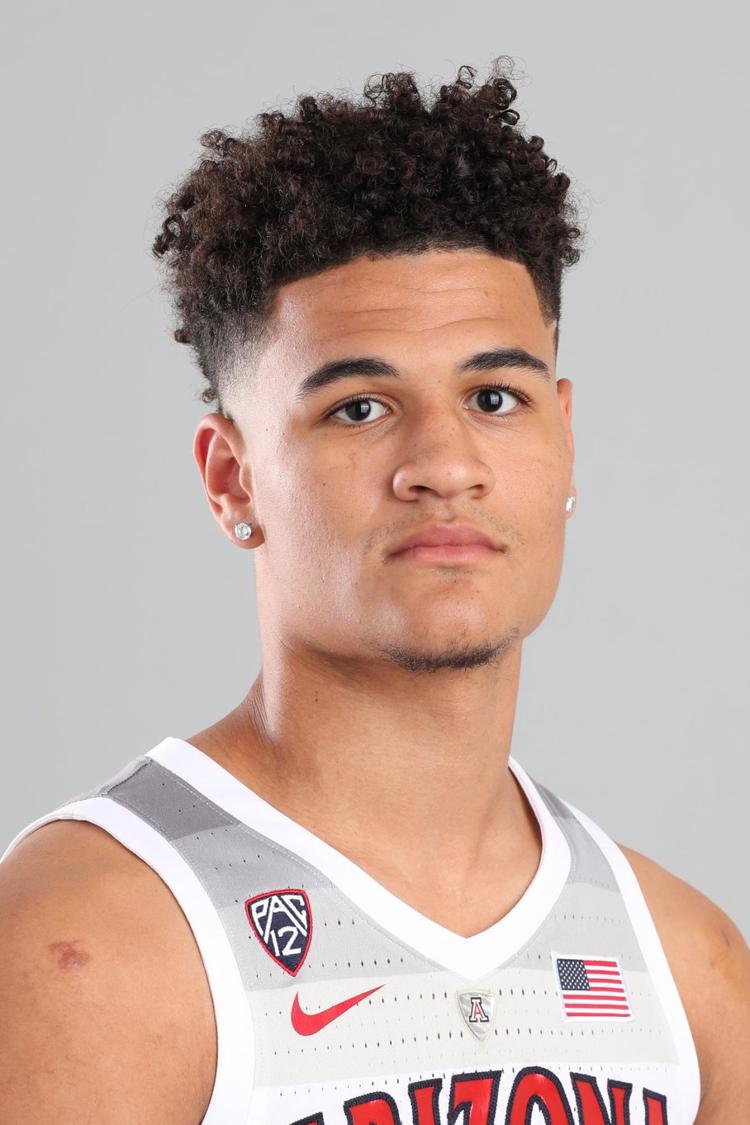 Green is expected to be a major factor at both wing spots, though Miller says he will likely play small forward when together with senior wing Dylan Smith because of his rebounding ability:
"He reminds me a lot of Nick Johnson athletically in that Nick had the ability to run and jump but also really be equally fluid moving defensively. He has tremendous ability, running north-south, being able to defend and what's striking about him is he's 6-5 plus, and his wingspan is 6-11, so he's bigger than Nick, which I think will allow him to do things like be a great defensive player. … On offense, he's a playmaker. He can do a lot of things, second shots, finish in transition and he's really good at driving the ball."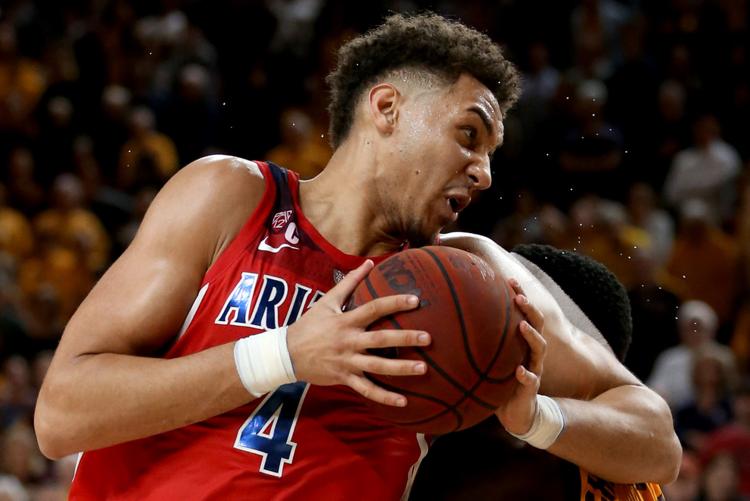 UA's four freshmen will pair with four fifth-year seniors, giving Miller another reason to believe in his roster — no matter how shorthanded it may appear:
"We've never played 10 players, and I think it's really difficult to play nine. I like the 10 guys that we have eligible to play. We have a lot of newcomers, but we also have a really good combination of veteran leadership and returners. It's kind of how it all comes together that will dictate how successful we will become as a team. And that's easier said than done because, you know, there's just a lot of moving parts."