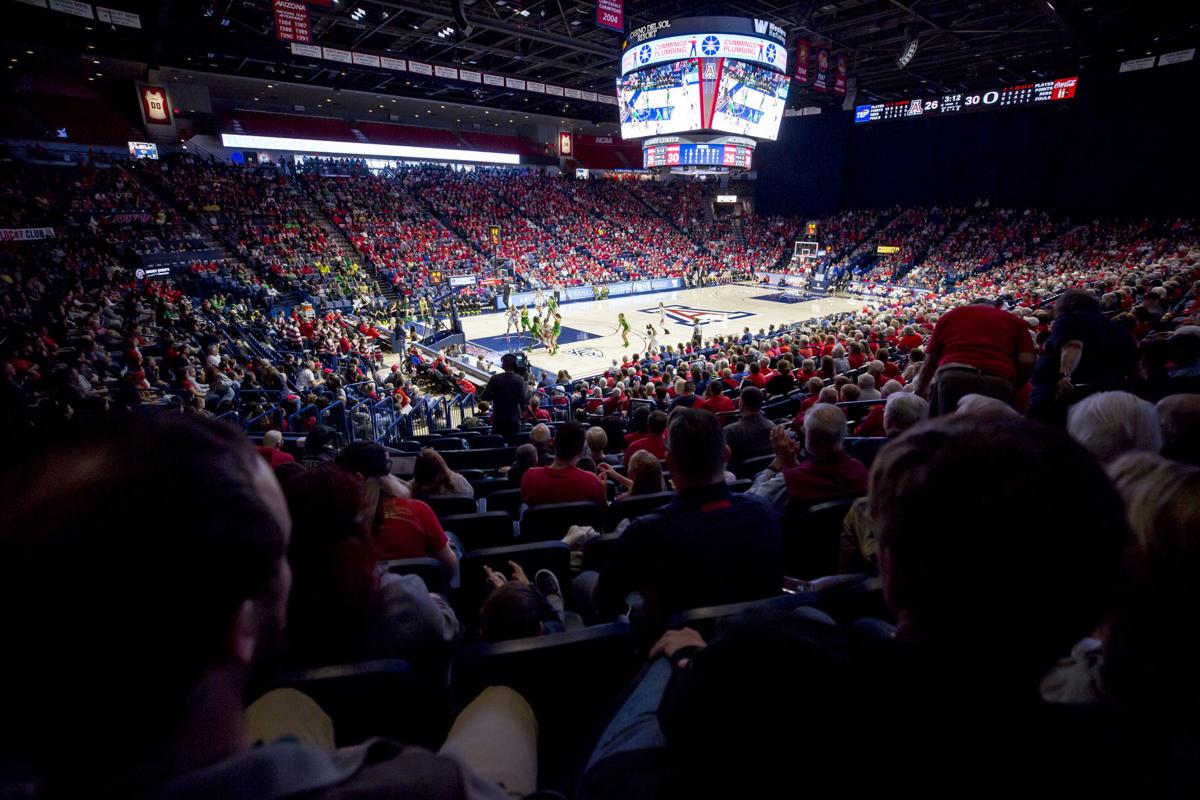 Arizona Wildcats fans won't soon forget the sight of a sold-out McKale Center during last season's WNIT championship game.
UA officials, including athletic director Dave Heeke, want to create more memories this season. The UA has put in a bid to host the first two rounds of next month's NCAA Women's Basketball Tournament. Should Arizona finish in the top 16 nationally — the Wildcats are 13th heading into Friday's showdown with No. 4 Stanford — it would likely host a four-team pod for the first and second rounds.
The Wildcats will find out March 16, "Selection Monday" in women's basketball, whether they will host.
"We're bullish on it," Heeke said of hosting. "We believe we're going to host. We're planning 100% … like we will host an event here for the program."
Heeke said last year's WNIT run was an audition for these types of events. Arizona drew 45,602 combined fans for six WNIT games last spring. The sellout crowd of 14,644 for the final against Northwestern was the largest in program history.
The process for the NCAAs is different than bidding for the WNIT, where Heeke said "there was some flexibility to discuss how you can make a good business deal potentially."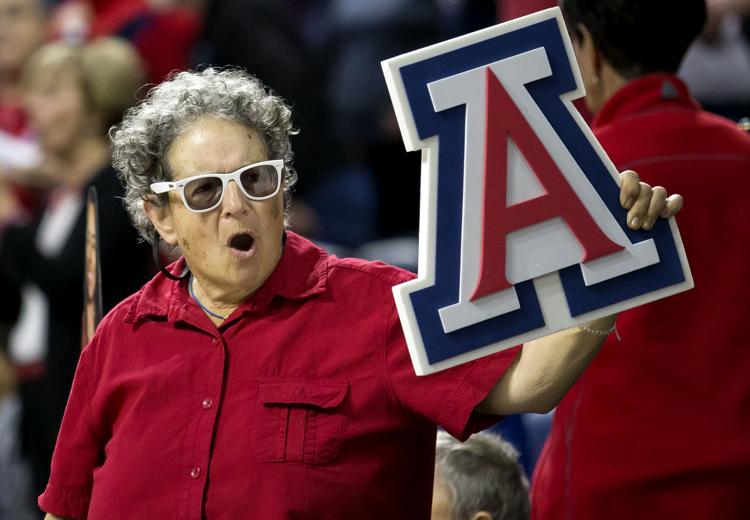 Arizona split the revenue with the WNIT. The NCAA, however, gets a much bigger cut of the tournament pie.
"The NCAA essentially owns the event — we pay them about 85% of everything," Heeke said.
The top 16 teams typically host, unless they don't bid. The UA's bid, due last month, was the result of a meticulous effort that involved how the school will accommodate teams, media and fans.
"We did a good job — we can handle all of that," Heeke said. "We've done a number of big events, and we feel very confident."
Now, the Wildcats need to finish in the top 16. Heeke said he has been impressed with coach Adia Barnes' Wildcats, who are ahead of schedule after being picked to finish sixth in the preseason Pac-12 poll. The Wildcats currently sit in fourth place in the league, one game behind No. 9 UCLA and two games behind No. 4 Stanford.
"I thought it was a remarkable run in the WNIT. To be honest, I didn't think we probably would be in the position we're in right now — to be sitting here in the last weekend contending for the third spot in the league," Heeke said. "Hey, I'm on Adia's train. I'll believe anything she tells me — whatever she says, I'm good with."
McDonald, Thomas finalists for awards
Aari McDonald has been named a semifinalist for the Naismith Trophy's defensive player of the year award. She is also a candidate for Pac-12 defensive player of the year and all-defensive team — for both the coaches and the media.
"Aari changes the game — her passion, her grit, she's diving for balls on the floor. I don't think anyone compares," Barnes said.
The coach added that she'd be "very disappointed" if McDonald didn't get the Pac-12 honors.
Arizona's Sam Thomas is also a candidate for the league's defensive player of year and all-defensive team.
"The person who does the dirty work won't get it — that's Sam," Barnes said. "She is the only player (in the Pac-12) to average 1.8 steals and 1.6 blocks (per game). It's the way she does it."
Thomas uses her long arms and timing to get a quick hand on the ball. Lately, she is not only getting blocks against much taller players — she's only 6 feet — she ends up with the ball.
Barnes said they teach all players to defend with their left hand to give them the advantage as 95% of the players they guard are right-handed.
Both Thomas and McDonald are natural lefties, which might explain some of their success.
McDonald, who missed the last two games with a lower leg injury, ranks first in the Pac-12 with 66 steals. Thomas has 48 steals and 42 blocks.
Cats found different ways to win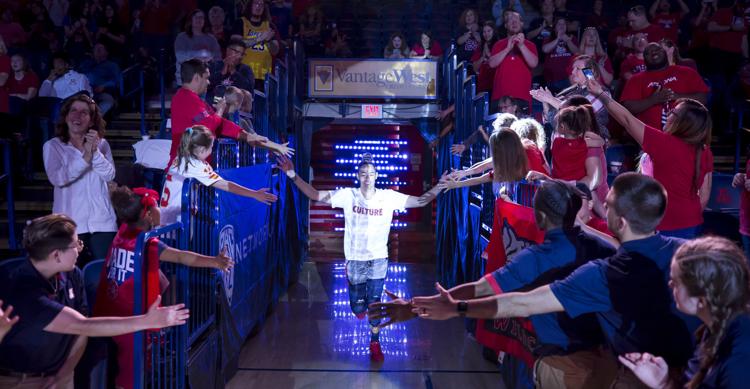 Friday
How did the Wildcats pull off Friday's win against Utah without McDonald?
They shared the ball on offense and got it to their teammates when they were open. Thomas posted a career-high 31 points on 8-of-13 shooting. Senior Lucia Alonso scored a season-high 14 points, 12 coming in the first half. Dominique McBryde hit all five of her shots and finished with 12 points; Cate Reese added 11 points.
"They all stepped up in different ways, and that's what I'm proud of, because without them doing that, we don't win. That's a hard place to play," Barnes said. "I knew Sam was capable, but Sam usually won't look for her shot enough to do that. But she knew she had to step up, and she did it. That was a big win for us and meaningful for the program."