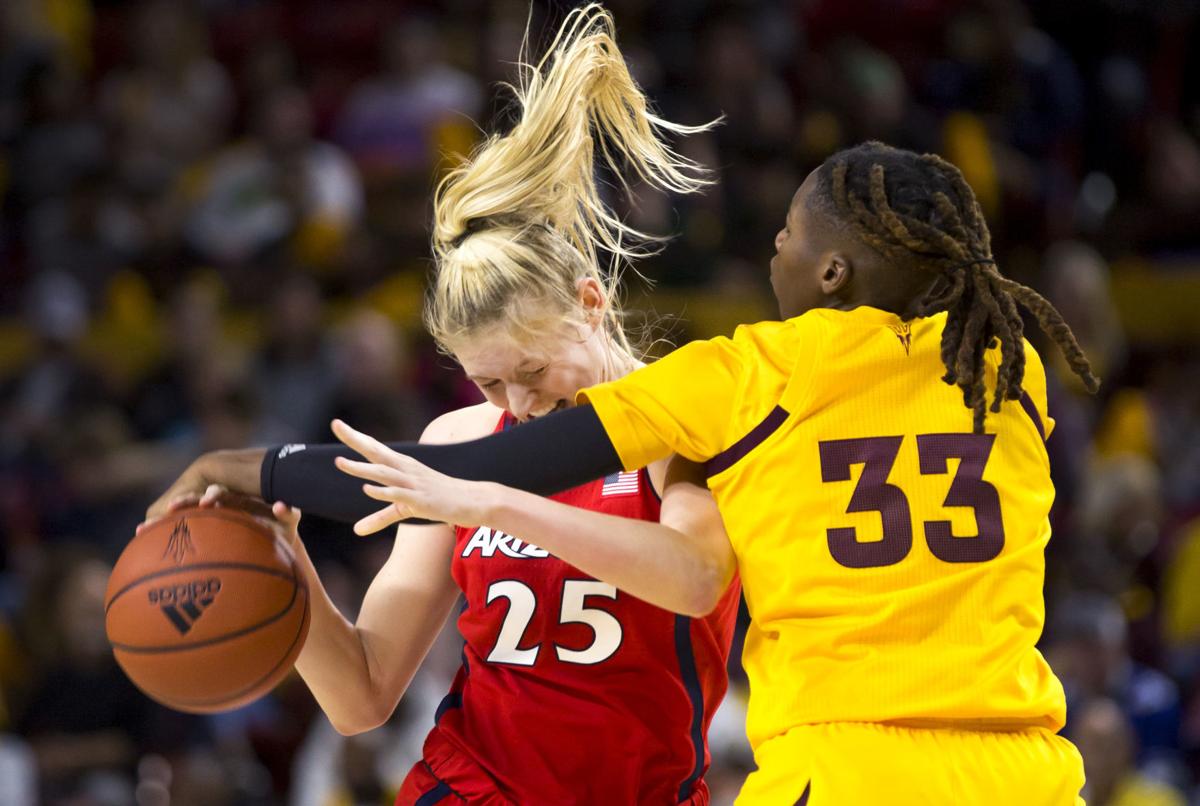 Nineteen years and 11 months ago, the Arizona Wildcats traveled to Tempe and beat Arizona State 72-61, finishing off a season sweep of their in-state rivals.
They haven't done it since — although things could change Friday.
The 18th-ranked Wildcats will host the No. 16 Sun Devils at McKale Center with a chance to go 2-0 against ASU this season. The Wildcats won in Tempe on Dec. 29.
UA coach Adia Barnes said she anticipates "a tough game."
"But we play a lot better at home," she said. "It would be nice to win a (Pac-12) game at home, because we always seem to be able to win on the road right now. … I think I'm going to see what our mentality is on Friday. I think they're locked-in ready, but I want to see us step up and perform. I think we can."
Arizona was at its best in the rivalry between 1993-2000, beating ASU 14 consecutive times. During the 1999-00 season, both games were close. The Wildcats won the first one at home, 60-58. ASU fans packed Wells Fargo Arena for the UA's return trip, drawing a single-game record 5,271 fans. The Sun Devils led 28-27 at halftime … and then surrendered 45 points in the second half.
Four Wildcats — Reshea Bristol (17), Felecity Willis (17), Tatum Brown (11) and Angela Lackey (10) — finished in double figures as the Wildcats won by 11.
Yet it's the other numbers that seem even more remarkable. Bristol had seven assists, seven rebounds and four steals. Willis had four steals and three assists, and Lackey pitched in with six rebounds and four more steals.
"Normally, I had teams with one or two players who averaged 16, 17, 18 or 19 points per game. That team had four or five who averaged in double figures," said Joan Bonvicini, Arizona's coach at the time and now an analyst for the Pac-12 Networks. "It was a difficult team to go against.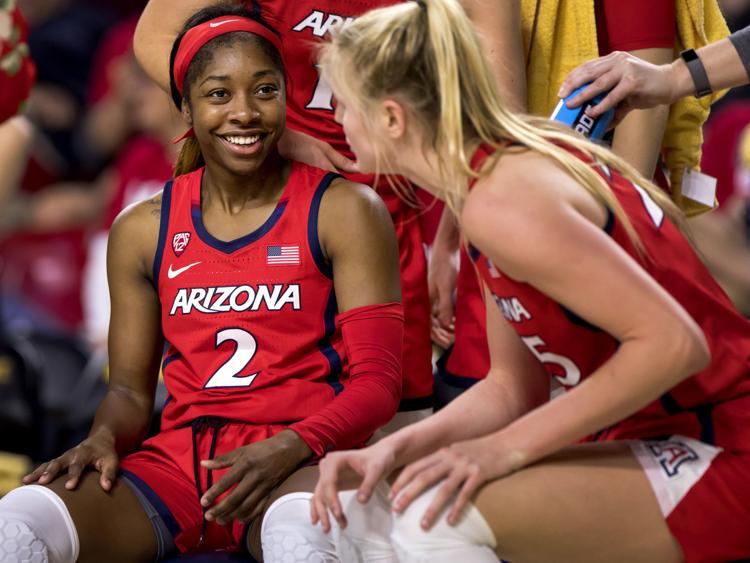 "Felecity was close to a triple-double every game. We had a lot of talent. That team had expectations to win. It was a lot of fun coaching them."
Bristol said that back then the rivalry was so fierce that players talked trash all year long.
"This group of seniors was like the last of the 'new era of Arizona women's basketball" — having players from the 1996 NWIT Championship team, said Bristol, who was a junior that season. "I believe for me to give all I had during that game and sweeping our in-state rival was the best send-off tribute for the seniors."
After that "ASU just got better," Bonvicini said. ASU won 11 straight rivalry games between 2005-11, and have taken seven of the last 10 against the rebuilding UA.
This year's matchup looks a lot different. Arizona (15-3, 4-3) has won two consecutive conference games after taking Top 10 teams to the wire but losing in three consecutive games. ASU (15-4, 5-2) has won five straight games, including upsets of both Oregon and Oregon State.
Expect another physical game on Friday. Arizona ranks fifth in the country in scoring defense (51.1) and has held all of its Pac-12 opponents under their scoring average. ASU is 20th in scoring defense (55.1).
The Wildcats say they're not thinking about a sweep and what it might mean — yet.
"It's a good opportunity to do something special," Barnes said. "We always say, leave our legacy. I want this to be the start of that. And if it happens, it's awesome. If it doesn't, it's not the end of the world. We have other games we're going to win."
Rim shots
did not make the McDonald's All-American team, which was announced on Thursday. Ware was nominated but, since she is not playing in her senior season because of an ACL injury, she was not eligible to make the team. The committee has a rule that all seniors must play in 50% of their games to make the McDonald's team.
is going after her 500th career victory Friday. Three other Pac-12 coaches — Stanford's
Scott Rueck — have reached the milestone.
Aari McDonald has scored in double-figures in 55 consecutive games — every game of her entire UA career. It marks the longest active streak in the nation.
Sam Thomas
has 111 career blocks — second only to Oregon's
Ruthy Hebard (135) among active players in the Pac-12.
Sunday's 19-point comeback was the largest deficit the UA has overcome to win since the 2013-14 season.
As of Thursday afternoon, Arizona had sold 6,700 tickets for Friday's game.
Be the first to know
Get local news delivered to your inbox!