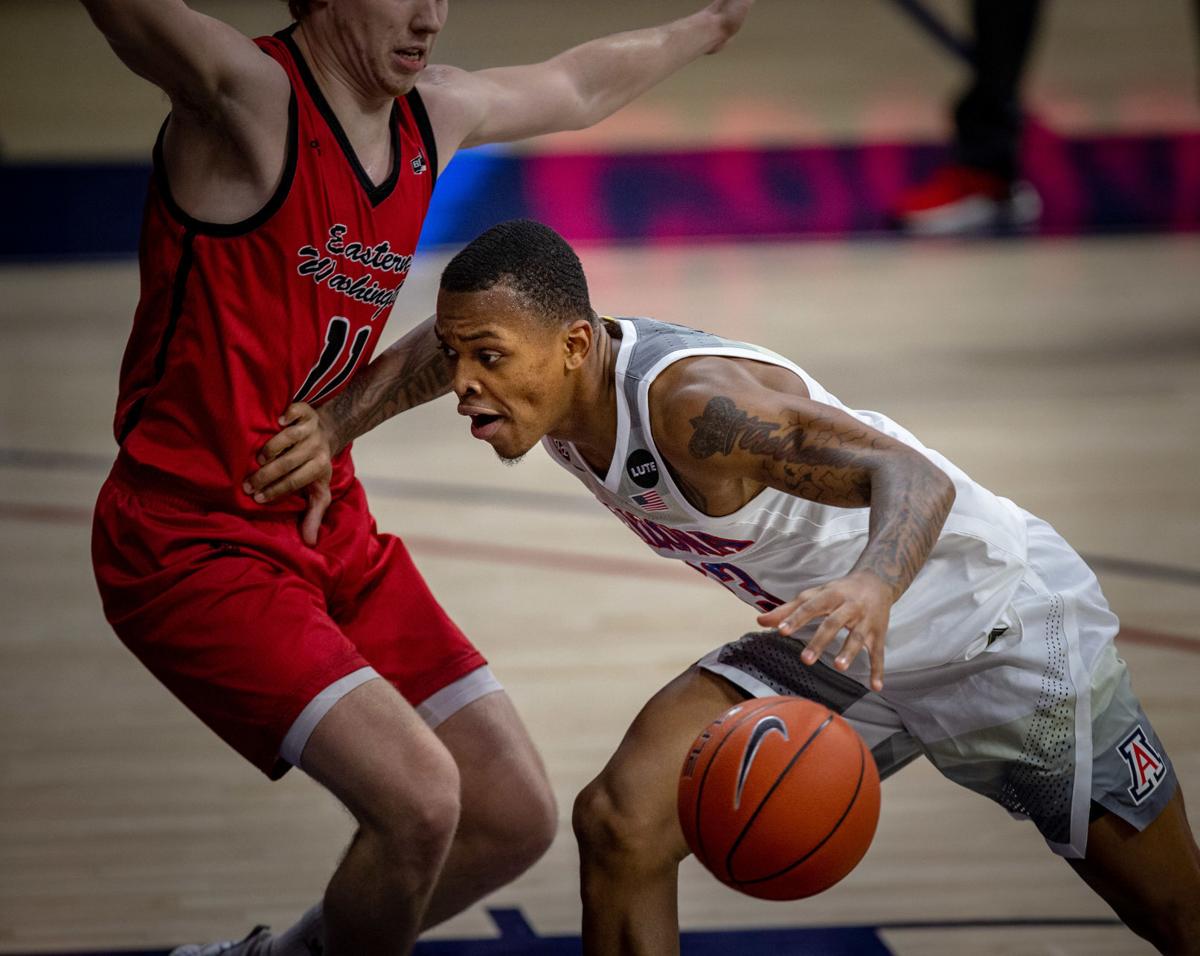 The 3-pointers kept dropping in silently, a total of seven straight without a miss before halftime, and Arizona was in trouble.
A low-major power out of the Spokane area, Eastern Washington, shot its way to a five-point halftime lead and was up by eight with under nine minutes left to play Saturday at McKale Center.
Even though the Wildcats eventually pulled out a 70-67 victory, the Eagles were forcing the kind of moments that used to routinely prompt five-figure McKale Center crowds to stand on their feet, shouting and clapping, trying to infuse the Wildcats with enough energy to rally somehow, some way.
Often, that works. This time, it wasn't an option.
This time, there was nothing inside McKale on Saturday but a canned loop of noise and sirens, a vibrant bench and whatever fire was in the Wildcats' hearts.
Together, it was enough. Barely.
Thanks to a self-inspired and smoother defensive effort in the second half that limited EWU to just 2-for-15 3-point shooting, plus a much-improved second performance from Lithuanian freshman forward Azuolas Tubelis, the Wildcats hung on for a three-point win to move to 2-0 on their ever-changing early season schedule.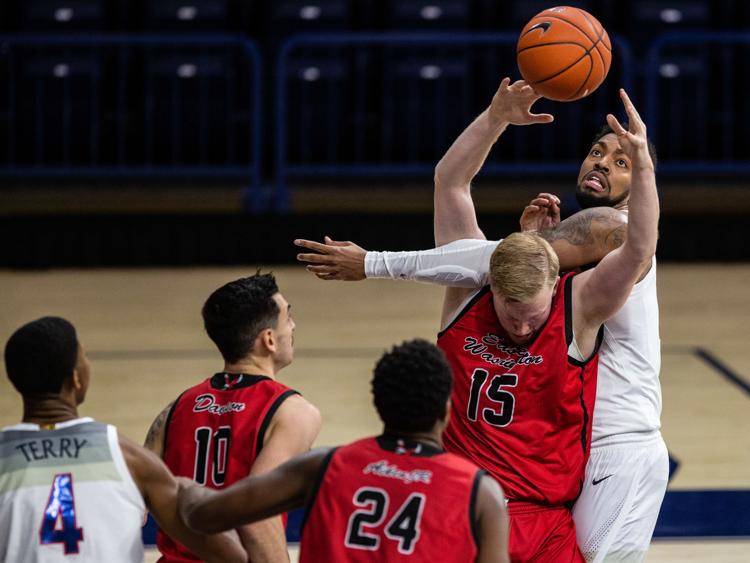 "Even with our great crowd, it still comes from within," UA coach Sean Miller said. "The five players that are out there have to do it, right? And our guys dug deep."
Maybe it helped that most of the current Wildcats have never played in pre-pandemic McKale Center anyway — freshman Dalen Terry said he was used to the empty gyms of club tournaments — and that one of the guys who has previously played at McKale, forward Ira Lee, never seems to have a problem creating his own energy.
While playing 20 minutes in his first game back since suffering a concussion over a month ago, Lee scored seven points, added eight rebounds and four fouls, including an offensive charging call and a technical for basically telling a would-be EWU scorer to take his, um, stuff away from the basket.
"Ira has to control his emotions," Miller said. "I don't think he meant anything by it. I don't think he taunted as much as maybe he said, 'Hey, get the ball out of there' or whatever. He didn't do it toward the official but again, Ira has to be smarter than that. That was two points we gave them."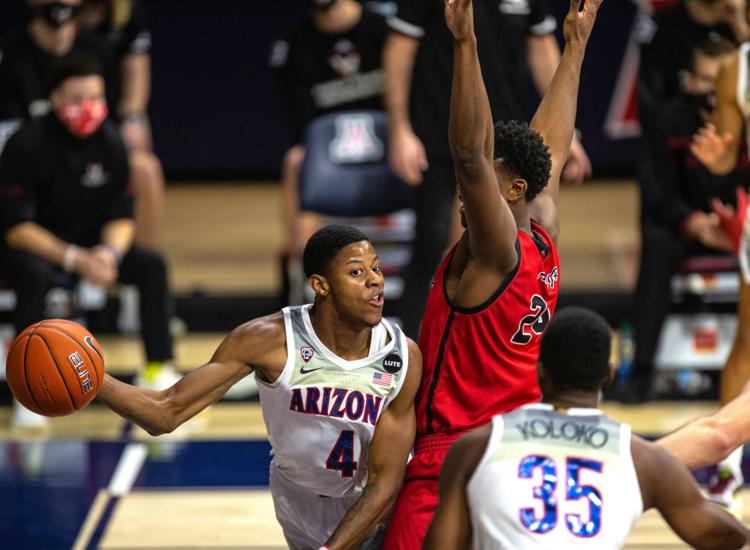 The technical helped EWU break a 43-43 tie with 16 minutes left, because shooter Jack Perry made both of the resulting free throws, and the Eagles went on to take a 56-48 lead by the time Casson Rouse hit a 3 with 8:42 left.
But just over two minutes later, Lee's hustle benefited his teammates. He was fouled while trying to dunk, hitting both ensuing free throws to cut EWU's lead to three with 6:10 to go, and then made a layup with 5:16 that put UA down only 60-59.
Arizona then successfully defended a 3-point attempt by EWU's Jacob Davison, and Terrell Brown scored inside to give Arizona a 61-60 lead it never lost after that point. Davison, named the preseason Big Sky MVP, had just six points on 3-for-11 shooting.
So the Wildcats did it by themselves. With the five guys on the floor and also, Brown said, with the guys who were sitting on that spaced-out area in the southeast corner of McKale Center.
"Having our bench, being a team, that's the biggest thing," Brown said. "We know there's going to be no crowd there, so we gotta bring our own energy. I feel like the bench brought a lot of energy and the coaching staff was amped up. We all just kept believing in each other.
There's a technical explanation, too. Several, actually.
While the Wildcats allowed EWU to hit 8 of 17 3s in the first half, they did so with a mostly bigger lineup featuring Christian Koloko and Jordan Brown inside while their relative inexperience made communicating on defensive switches a little more unnatural, resulting in frequent breakdowns.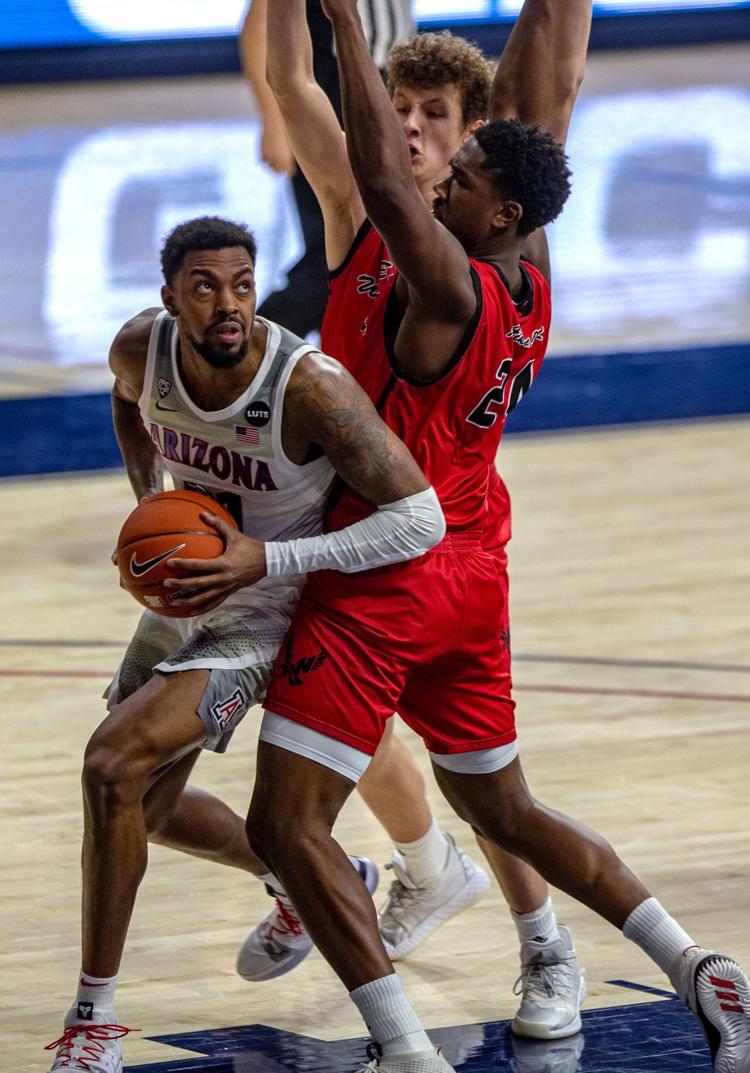 In the second half, the Wildcats switched more often and did so with better communication, while also turning to a smaller lineup that better matched the Eagles' four-out system.
Miller said he saw it all coming together over the first four minutes of the second half, when UA turned a five-point halftime deficit into a tie game.
"The first half almost gave us the repetitions that we needed, so that we were better in the second half," Miller said. "We really struggled in the last eight to 10 minutes of the first half but I thought we repaired ourselves at the beginning of the second, and our defense was just better overall in the second half."
It also helped that the Wildcats played both halves with improving efforts from Tubelis, who had 13 points and nine rebounds. Tubelis hit only 2 of 8 field goals in the second half but had eight rebounds after halftime and his last field goal was a 14-foot baseline jumper with 1:37 left that helped UA clinch the game.
"He's a lot like (former Wildcats) Zeke Nnaji and Deandre Ayton in that he has this uncanny touch from about 15 to 17 feet," Miller said.
"You know, those tough baseline jump shots, elbow jumpers just inside the 3-point line.
"Sometimes you're like 'I don't know if that's a good shot.' That is a good shot for him and I think his range will continue to grow and increase as he gets older and practices more."
But, for now, Miller said the Wildcats are actually looking forward to not practicing, to actually play a bunch of games after COVID tore up the initial 10 days of their schedule.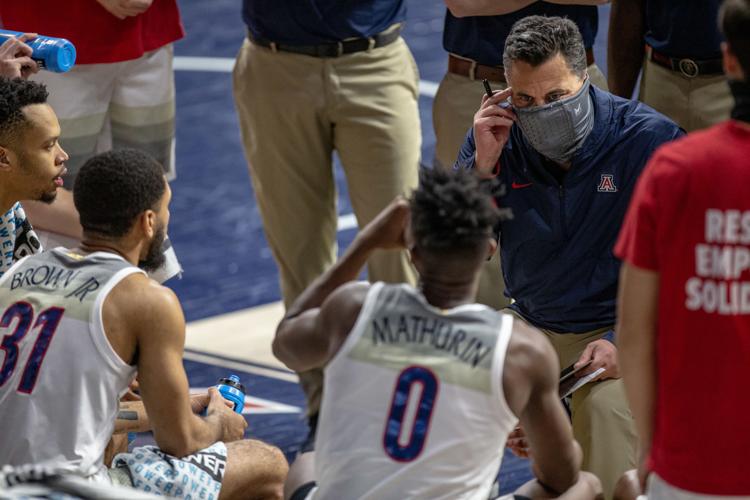 Four of Arizona's first five games were postponed or canceled, but the Wildcats are now scheduled to play NAU on Monday in the second of four games over an eight-day period.
Except that, not surprisingly, there may already be more bumps ahead.
New Mexico State, which is scheduled to play UA at McKale Center on Dec. 12, announced Saturday it has paused basketball activities after a positive COVID-19 test.
NMSU canceled its next two games and, according to the Las Cruces Sun-News, athletic director Mario Moccia said it was too early to speculate about Dec. 12, but that "certainly even the lay person in me says 'Hey, that game could be at risk.'"
However, new CDC protocols allowing for just a seven-day quarantine instead of 14 for negative-testing, asymptomatic individuals sidelined by contact-tracing could help the Aggies.
Arizona, meanwhile, continues to sail through the COVID-19 era with its roster intact. The Wildcats have all but two of their 13 scholarship players available, with forward Daniel Batcho out because of a knee injury and guard Kerr Kriisa not present Saturday because of COVID-19 protocols after returning from Estonia.
"He's isolated at the moment," Miller said of Kriisa, who is also still awaiting word from the NCAA Eligibility Center on his collegiate status.
"He's being tested. He was tested in the European championship that he was a part of and we're testing him here now.
"But to expose him to our team, and our team to him, isn't the safest way to deal with (them). We're hoping he'll join us at some point once the health and safety of our team and him are addressed."
Arizona Wildcats vs Eastern Washington Eagles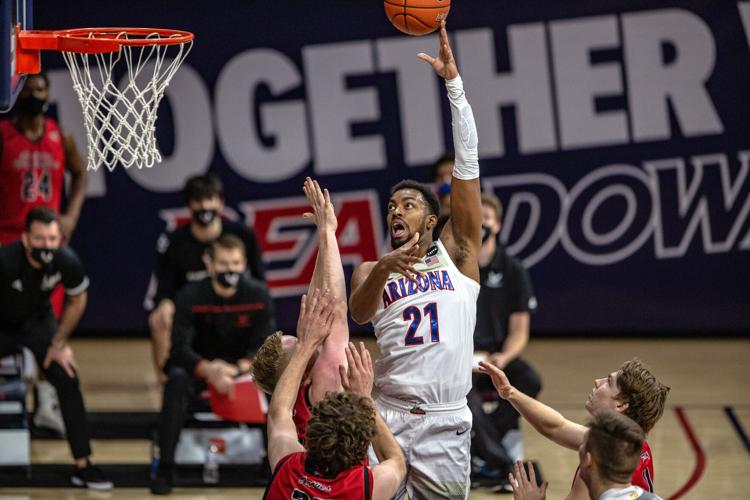 Arizona Wildcats vs Eastern Washington Eagles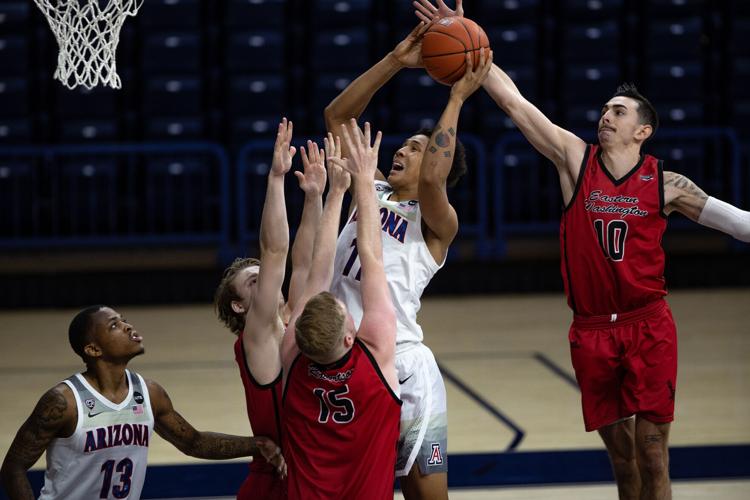 Arizona Wildcats vs Eastern Washington Eagles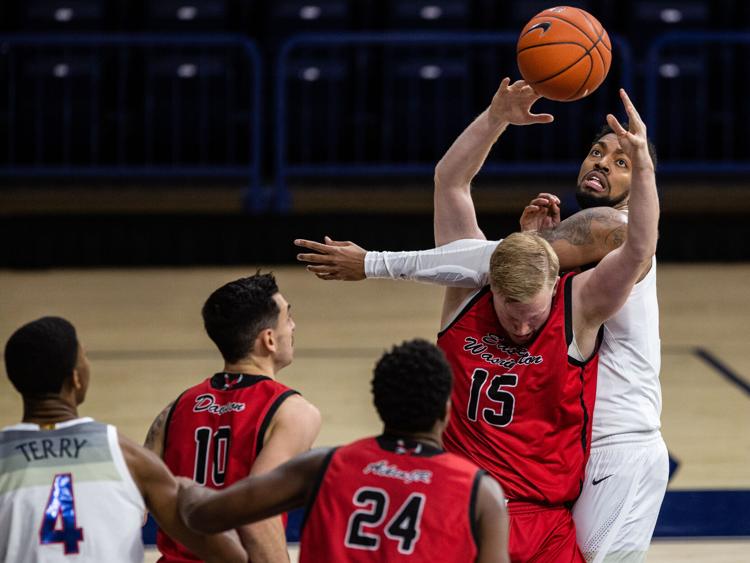 Arizona Wildcats vs Eastern Washington Eagles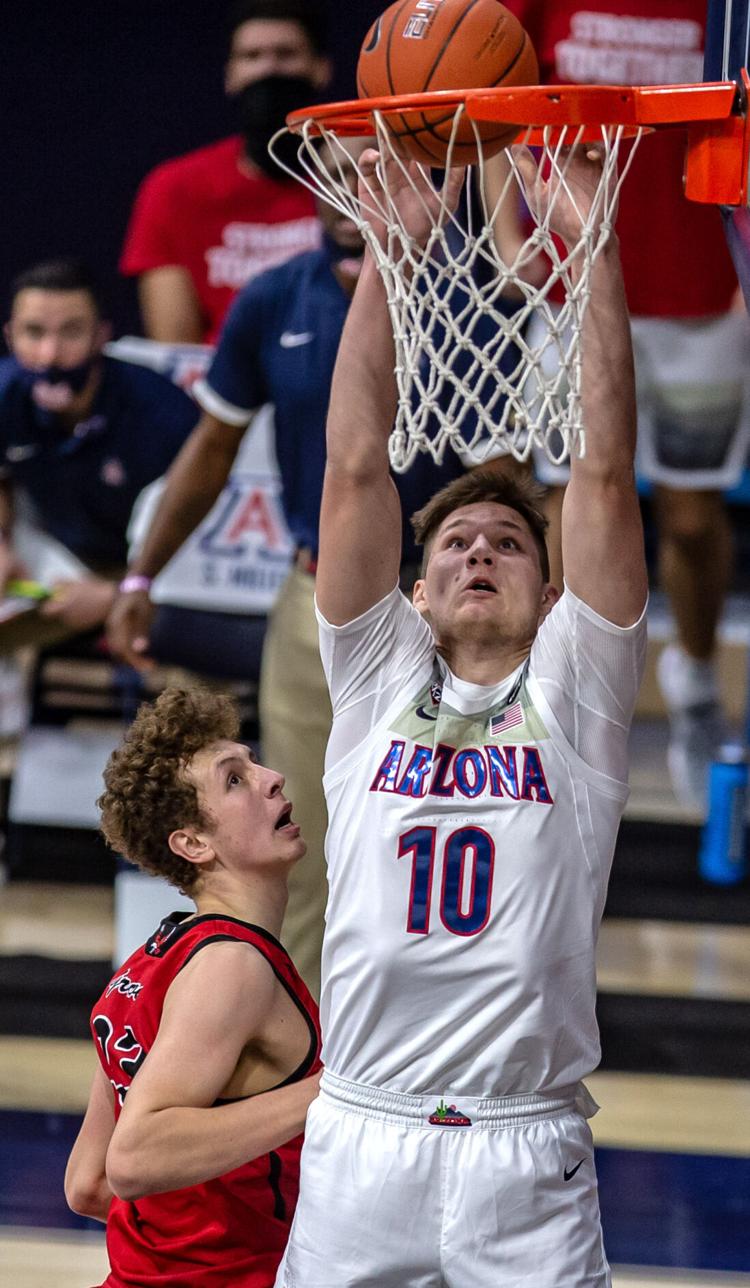 Arizona Wildcats vs Eastern Washington Eagles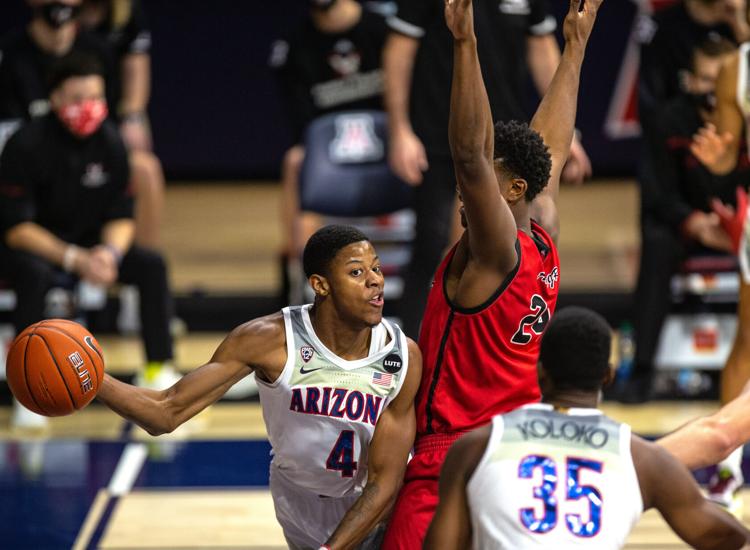 Arizona Wildcats vs Eastern Washington Eagles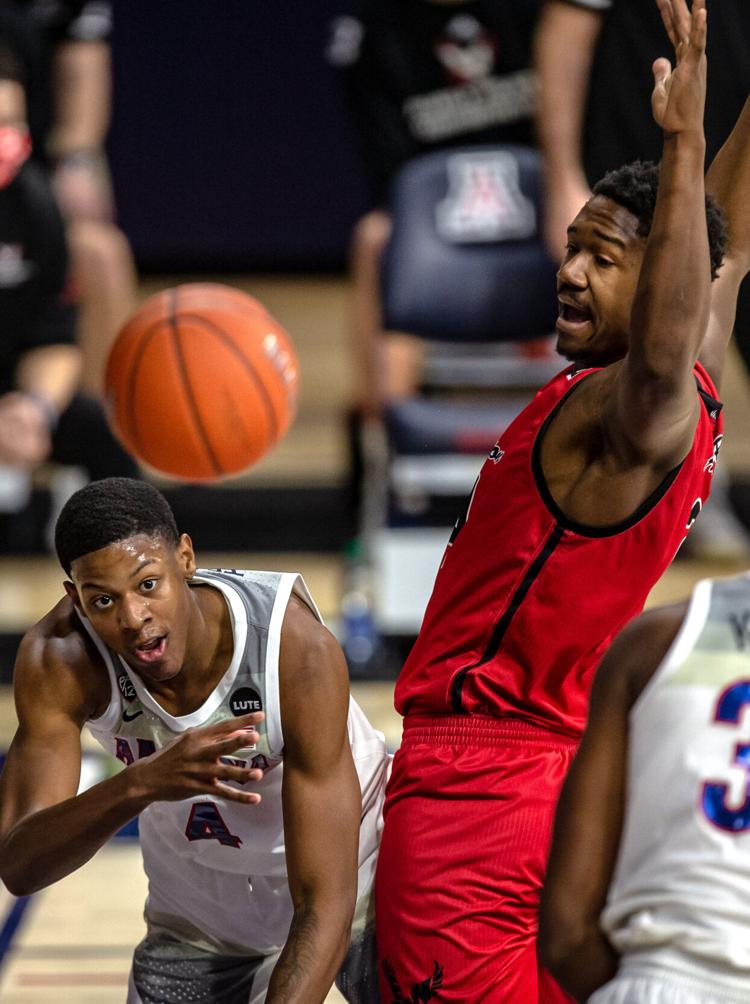 Arizona Wildcats vs Eastern Washington Eagles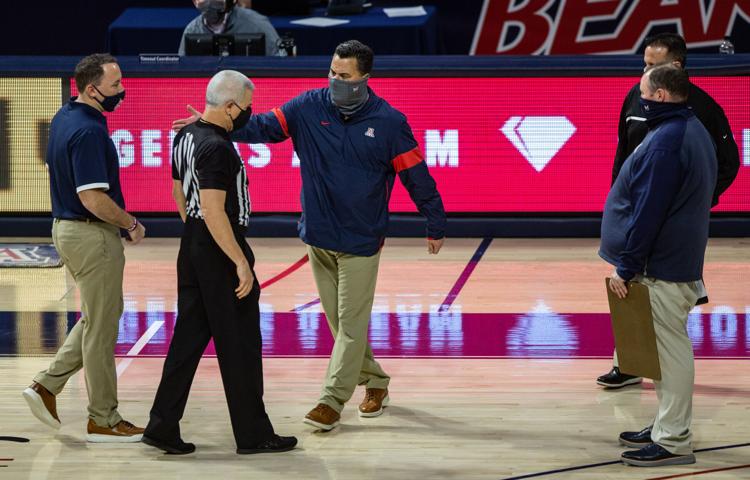 Arizona Wildcats vs Eastern Washington Eagles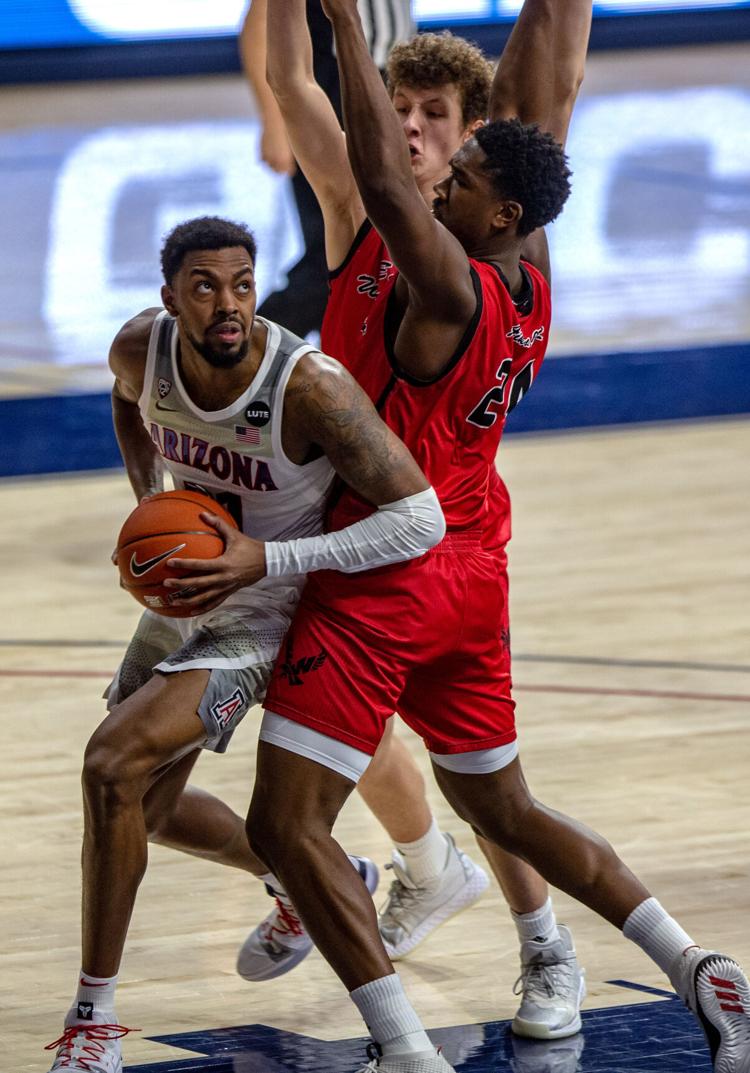 Arizona Wildcats vs Eastern Washington Eagles
Arizona Wildcats vs Eastern Washington Eagles
Arizona Wildcats vs Eastern Washington Eagles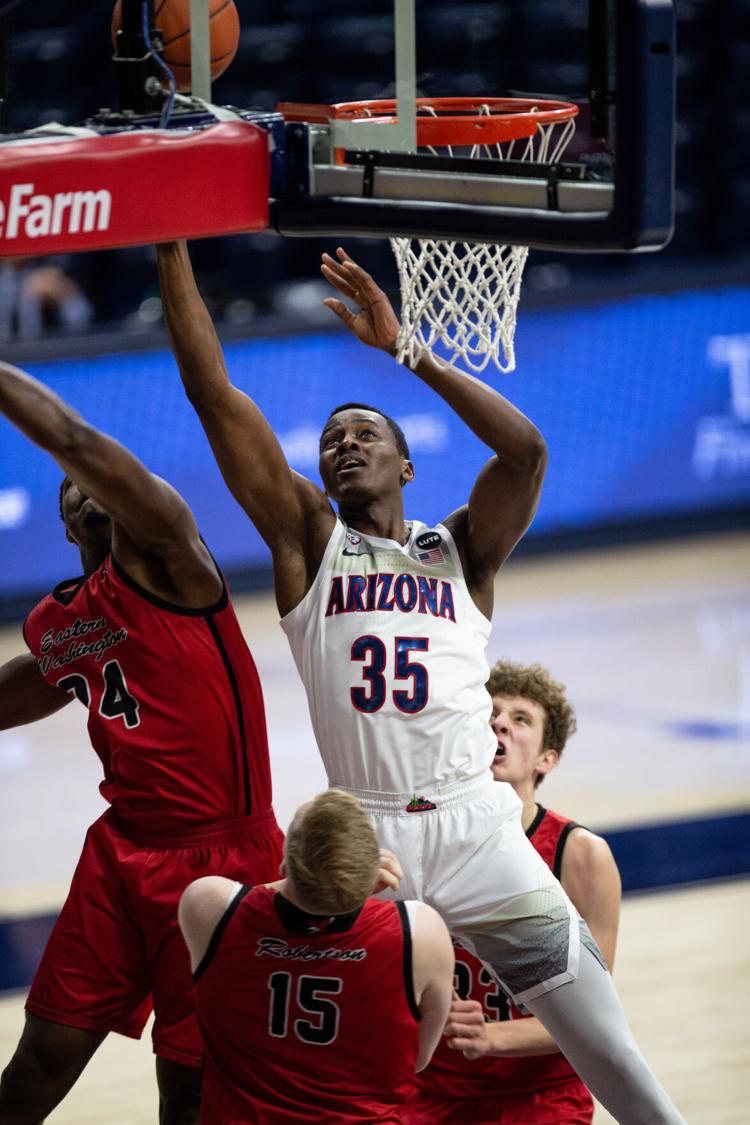 Arizona Wildcats vs Eastern Washington Eagles
Arizona Wildcats vs Eastern Washington Eagles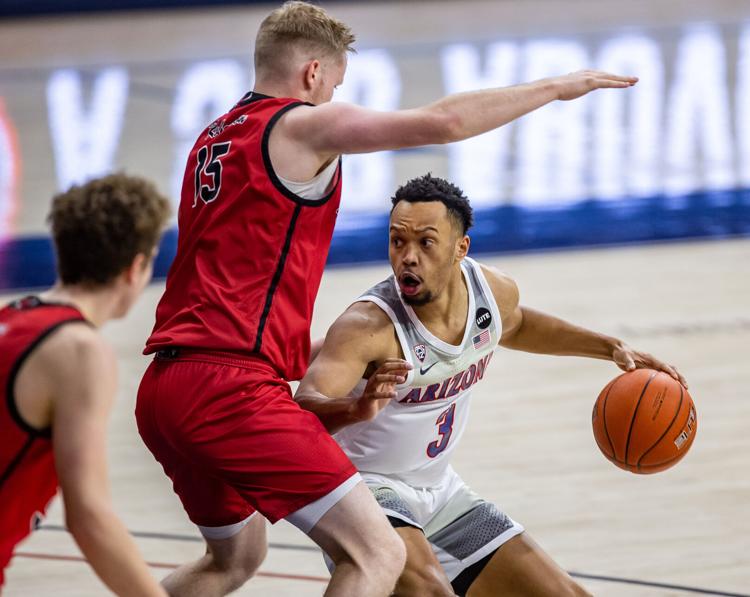 Arizona Wildcats vs Eastern Washington Eagles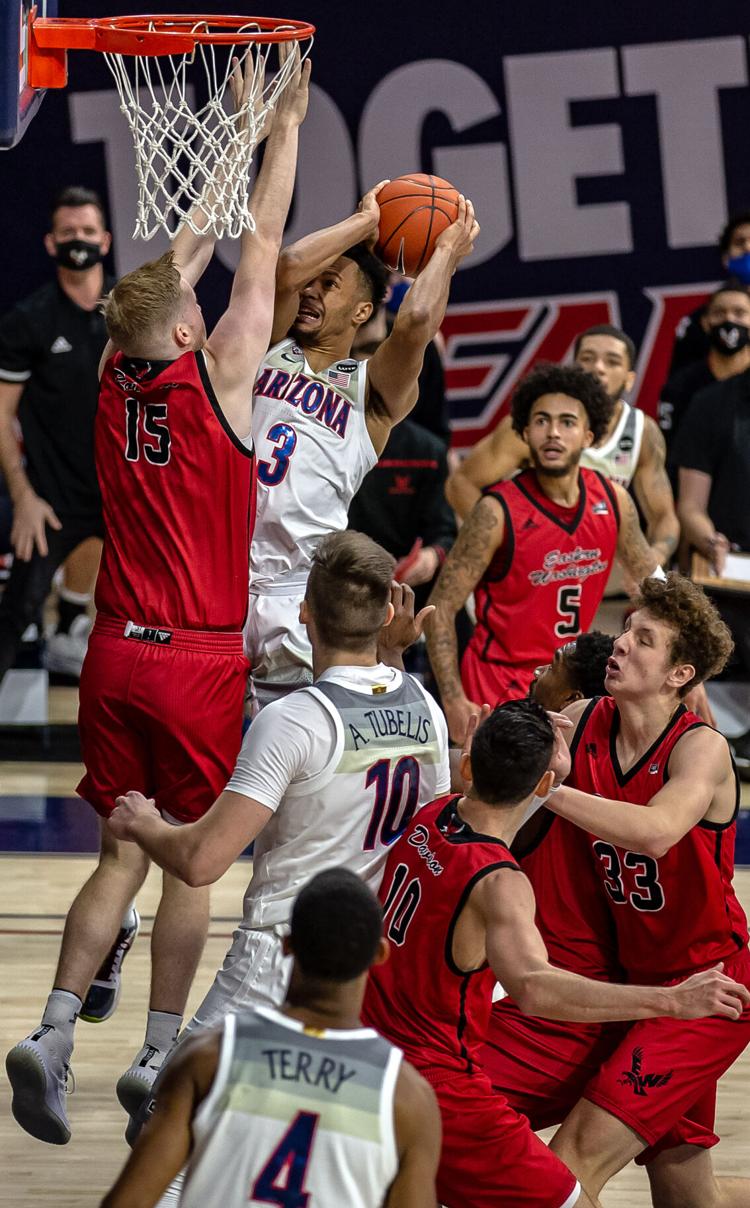 Arizona Wildcats vs Eastern Washington Eagles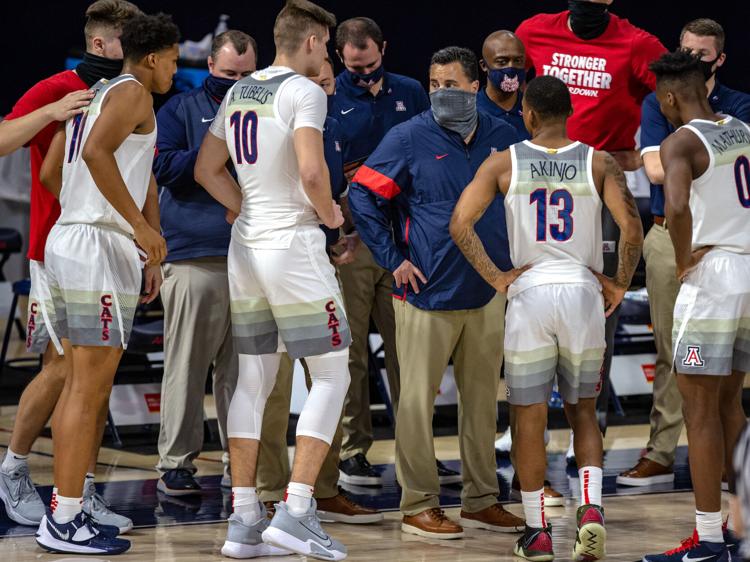 Arizona Wildcats vs Eastern Washington Eagles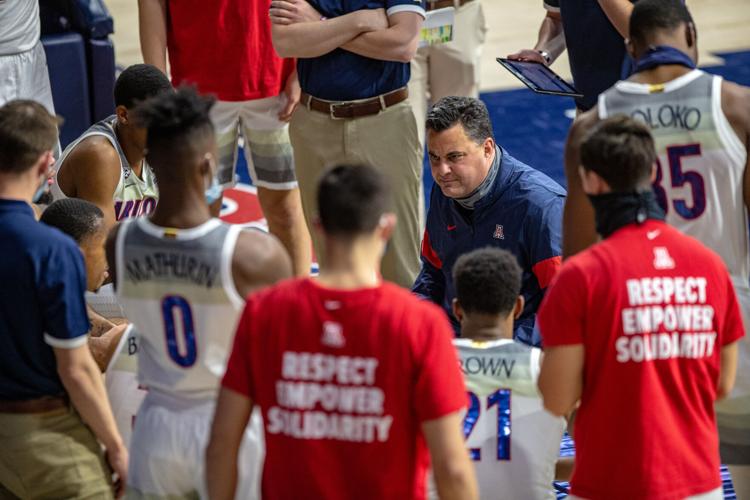 Arizona Wildcats vs Eastern Washington Eagles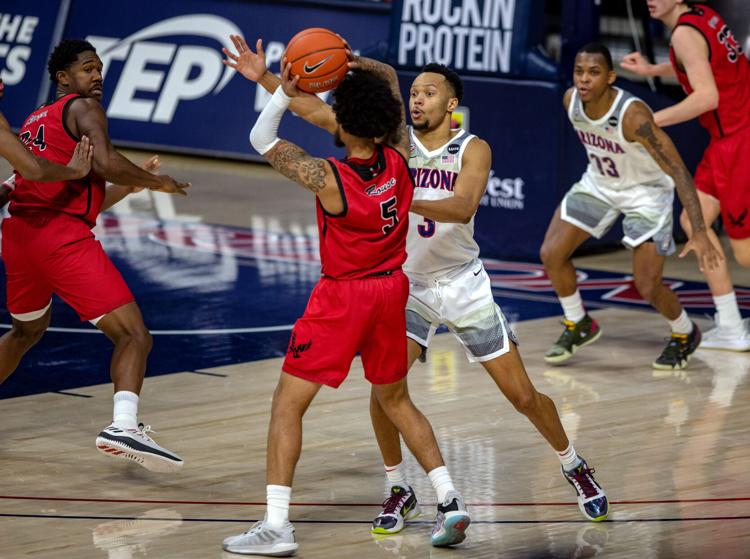 Arizona Wildcats vs Eastern Washington Eagles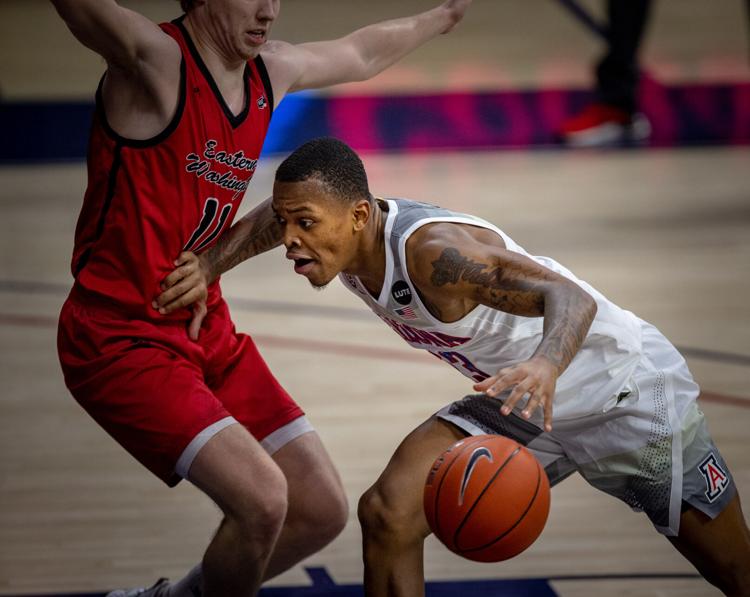 Arizona Wildcats vs Eastern Washington Eagles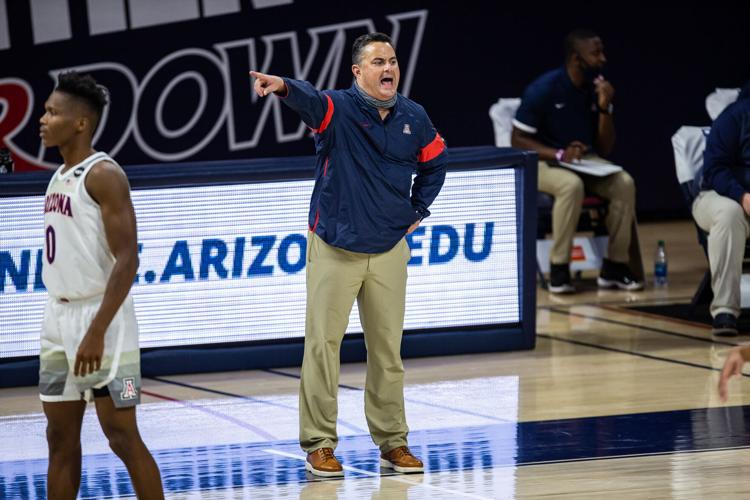 Arizona Wildcats vs Eastern Washington Eagles