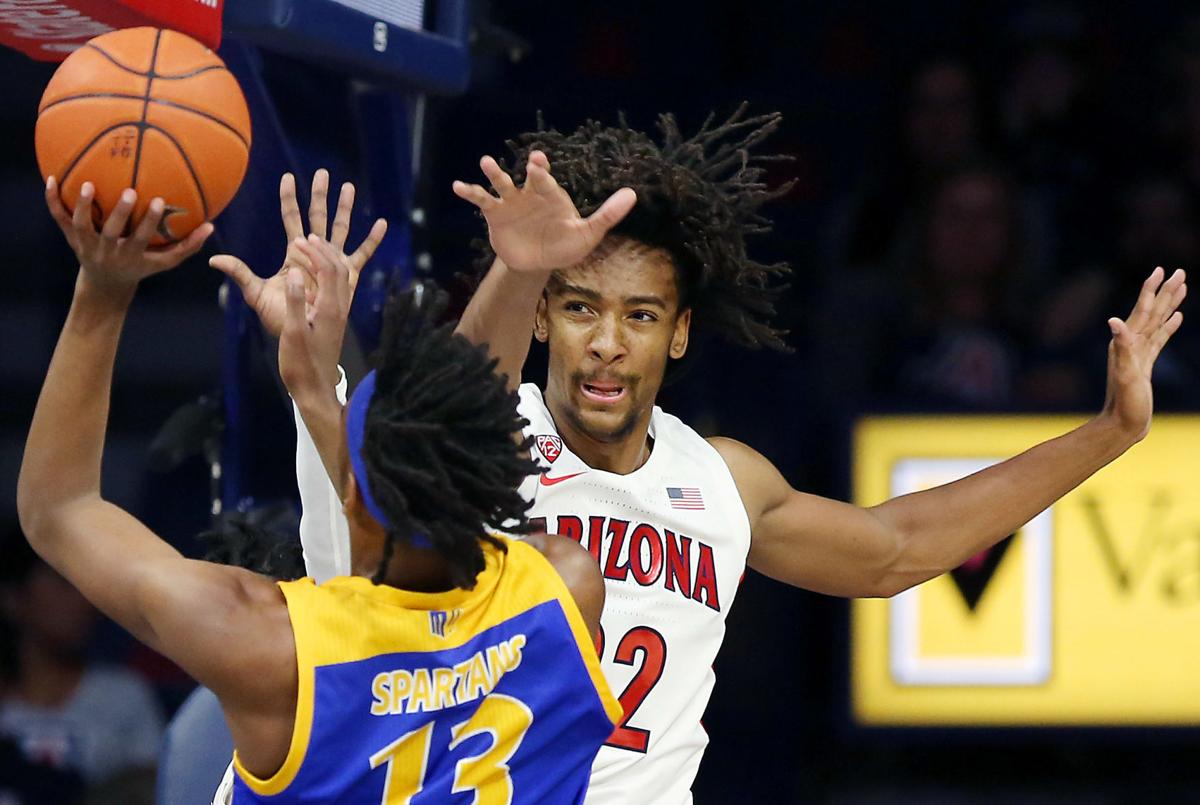 Seen and heard from Arizona's runaway win over San Jose State on Thursday night. The Wildcats play next Sunday at noon, when they take on New Mexico State at McKale Center.
Valley Cats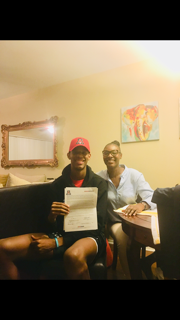 Four-star prospect and UA commit Dalen Terry signed his letter of intent Wednesday and officially became the first member of Sean Miller's 2020 recruiting class. The 6-foot-7-inch Terry is a Phoenix-area guard who plays at Hillcrest Prep and is now the latest Valley Cat to play for Miller.
Other Phoenix Wildcats: Daniel Bejarano (2010), Nick Johnson (2011), Alex Barcello (2017) and Nico Mannion (2019). Tucson native and former Sabino star Matt Korchek also signed to the UA in 2010.
Phoenix Suns center Deandre Ayton (Bahamas) and current Arizona wing Josh Green (Australia) played high school ball in Phoenix at Hillcrest Prep, but originated from overseas.
Small potatoes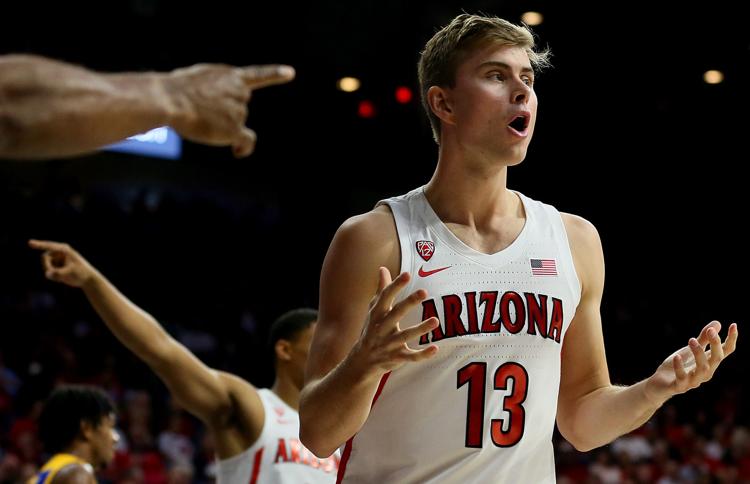 Midway through the first half, one UA lineup had 6-4 Jemarl Baker, 6-foot Max Hazzard, 6-5 Devonaire Doutrive and 6-9 Stone Gettings on the floor with 6-7 Ira Lee playing center. Usually Miller has either 6-10 Chase Jeter or 6-11 Zeke Nnaji playing center.
Faces in the crowd
This is your annual Terry-Francona-sits-courtside-for-home-games reminder. The former UA legend and Cleveland Indians manager, also known as "Tito," has been to all three games at McKale Center and usually does until baseball spring training nears. Two UA football players, wide receiver Drew Dixon and linebacker Colin Schooler, were also sitting courtside in UA president Robert Robbins' seats. Schooler and quarterback Khalil Tate were frequent courtside visitors last season.
The big number
11 a.m.
Time of the day Jacob, a UA student, began standing in line at McKale Center to sit front row in the Zona Zoo. Doors at McKale Center don't open for fans until 90 minutes before tipoff, which was 4:30 p.m. That's dedication for a student section that was half full.
Tweet of the night
Former Arizona Wildcat Channing Frye has been more active on Twitter since retiring from his 13-year NBA career. Frye currently lives in Portland and one fan claimed to have spotted him at a local Dunkin'Donuts. In the tweet, the fan said Frye "refused to shake my hand and kept saying 'I'm not Channing Frye.' Some people, man." Except it wasn't Frye: The ex-Arizona standout responded to the tweet and said "I'm in (Atlanta). You owe that guy an apology."
NCAA waiver rules still murky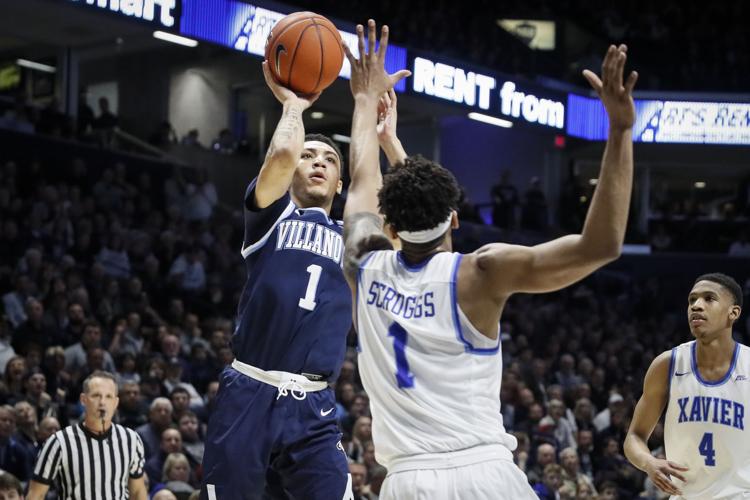 For players seeking an NCAA waiver, it appears it's a coin flip on who receives eligibility and who doesn't. Sophomore Wildcat guard Jemarl Baker got his waiver request granted by the NCAA prior to Arizona's exhibition game versus Chico State. But a few others with a UA connection haven't been so lucky.
Ex-Wildcat Emmanuel Akot transferred to Boise State in February and was notified this week that this appeal for immediate eligibility was denied. Akot played 11 games for the Cats last season and left the team in January.
Also of note is former Wildcat commit Jahvon Quinerly. After decommitting from Arizona in Oct. 2017, Quinerly opted to play his freshman year at Villanova. Quinerly then decided to leave the program in April and transfer to Alabama. The point guard filed a waiver for eligibility in October and was denied. Alabama appealed the decision and that was denied as well, which means the sophomore will have to sit out this season.
However, Barcello, an Arizona guard from 2017-2019 transferred to BYU in the summer and received his NCAA waiver for eligibility.
The NCAA does not reveal publicly its deciding factors on granting eligibility.
Extra spice added to McKale's eating options
Located on the southwest outer concourse is the new McKale Cantina. Food from El Charro Café is available for purchase as well as additional beer and wine stands. There is no cost to get into the Cantina and anyone with a ticket to the game is admitted entry. It opens 90 minutes before each game.
— Justin Spears and Alec White