The math was getting a little fuzzy for the Arizona Wildcats this preseason and, for a while Friday in their exhibition with Division II Chico State, so was their play.
Eight new guys in this season, one added to active play this week and two others subtracted. Then this: A one-point deficit at halftime before Arizona pulled out a 74-65 win in a battle of Wildcats.
Arizona was playing without sophomore Devonaire Doutrive, who was suspended indefinitely for an unspecified violation of team rules, and freshman forward Zeke Nnaji, who suffered an ankle injury. Both had worn the gold jersey given to the team's top practice player for two weeks earlier in the preseason, giving them a significant shot at making the starting lineup.
Instead, they sat on the bench Friday. Arizona was able to suit up sophomore guard Jemarl Baker, after the NCAA ruled in favor of his request to play immediately following his summertime transfer from Kentucky. Baker had seven points and three assists with no turnovers while playing 20 minutes.
That was the math. The Wildcats' verbal score wasn't great, either, the way senior center Chase Jeter described it.
"Our biggest thing is we've just got to play hard," Jeter said, explaining that it's "simple things that can easily be fixed. Communication would be the biggest thing I would say."
UA coach Sean Miller complained of his team's "poor decision-making" and "lackadaisical closeouts" that helped allow Chico to make 10 of 25 3-pointers. Miller also said Baker had been limited with a hip injury and has only participated in about half of the team's recent practices, making matters even tougher.
"We got on the court with a lot of guys for the first time, a group of guys who haven't done one a lot of things together and it felt that way here tonight," Miller said.
"Not having Zeke and Devonaire and Jemarl just getting the nod… he's nowhere near where he'll be as we keep moving forward."
As it turned out, Jeter and junior forward Ira Lee led the Wildcats. Jeter had 15 points and seven rebounds while Lee had a double-double of 10 points and 14 rebounds, effectively continuing the upward arc he finished last season on.
"I think I've gotten significantly better," Lee said. "A lot of it is being more confident, being more mature."
Arizona shot 42.2% and outrebounded Chico State 44-35 but UA made only 4 of 17 3-pointers. Of the UA's two most celebrated freshmen, point guard Nico Mannion had 10 points and six assists with five turnovers while shooting 1 for 4 from the field while Josh Green had 11 points and two rebounds.
Nnaji had been battling with Lee for the starting power forward spot, while Doutrive was battling against Max Hazzard and Dylan Smith for the starting wing spot opposite Green.
Miller said Nnaji's ankle injury is not serious, so he might be available Wednesday, when the team hosts Northern Arizona in the season opener. The indefinite labeling of Doutrive's suspension, however, suggests he could be sitting out into the regular season. Miller declined to comment further on Doutrive following the game.
Trailing 33-32 at halftime and 40-39 early in the second half Friday, Arizona scored seven straight points to take a 46-40 lead with 13 minutes left, getting layups from Baker and Lee plus a 3-pointer from Hazzard.
Grad transfer forward Stone Gettings later dunked during what became a 13-2 lead that effectively put Arizona in control of the game.
In the first half, Chico State shot 43.3% from the field, including 6 of 14 from 3-point range, while Arizona shot just 37.1% and made just 3 of 12 3-pointers.
Without Nnaji and Doutrive, Arizona went with a starting lineup of Mannion, Smith, Green, Lee and Jeter.
Longtime friends and teammates, freshmen Mannion and Green led off the scoring when Mannion threw an easy lob to Green behind the Chico State defense and Green put in the layup. Mannion later hit a 3-pointer and handed off a pass to Jeter near the basket that Jeter dunked in to give Arizona an 11-6 lead heading into the first media timeout.
Arizona's first substitutions were Gettings at power forward and Baker at shooting guard, and Miller continued to play Baker at both guard spots throughout the game.
Jeter then made 1 of 2 free throws to cut the visiting Wildcats' lead to one entering halftime.
Arizona vs Chico State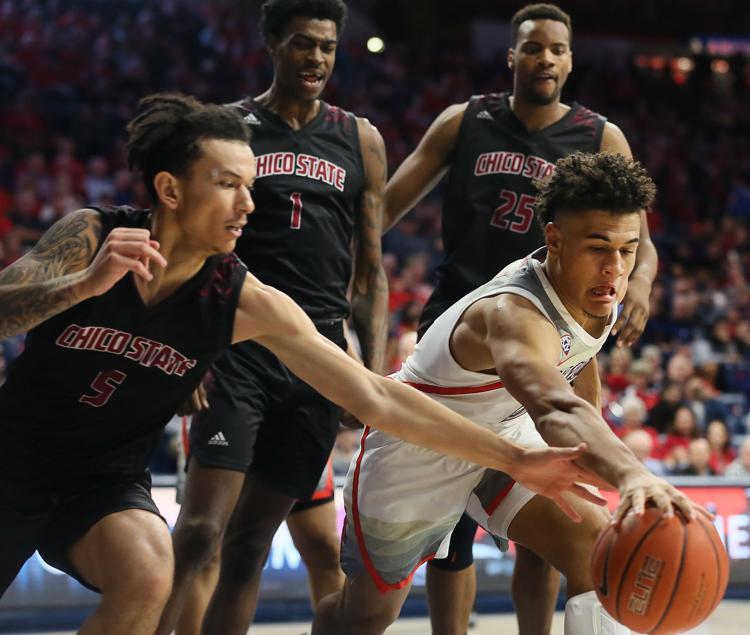 Arizona vs Chico State
Arizona vs Chico State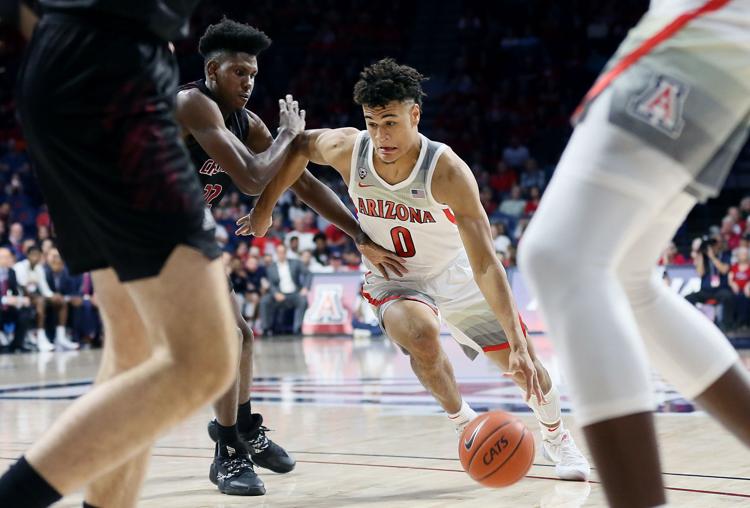 Arizona vs Chico State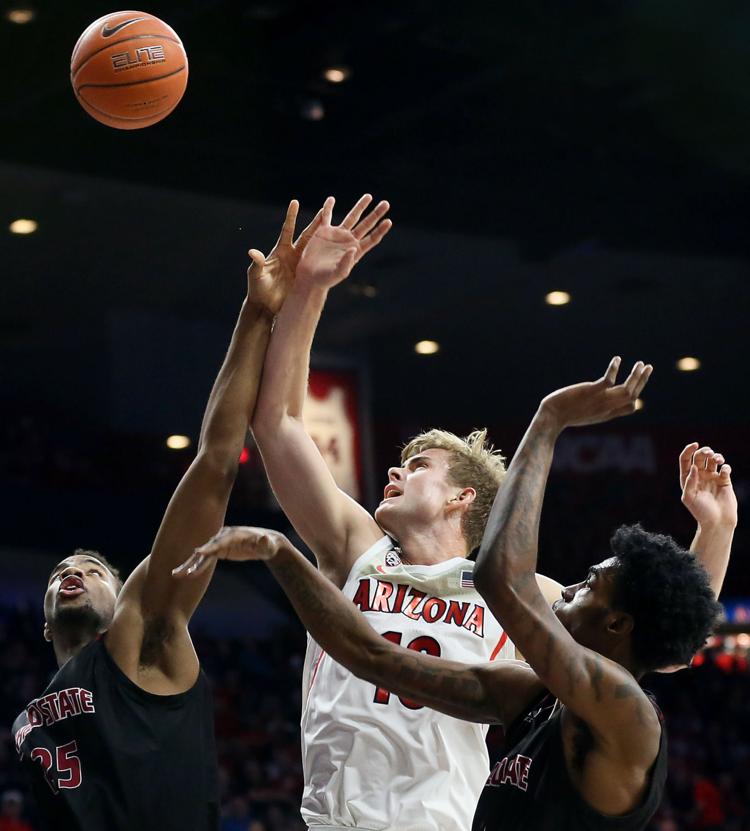 Arizona vs Chico State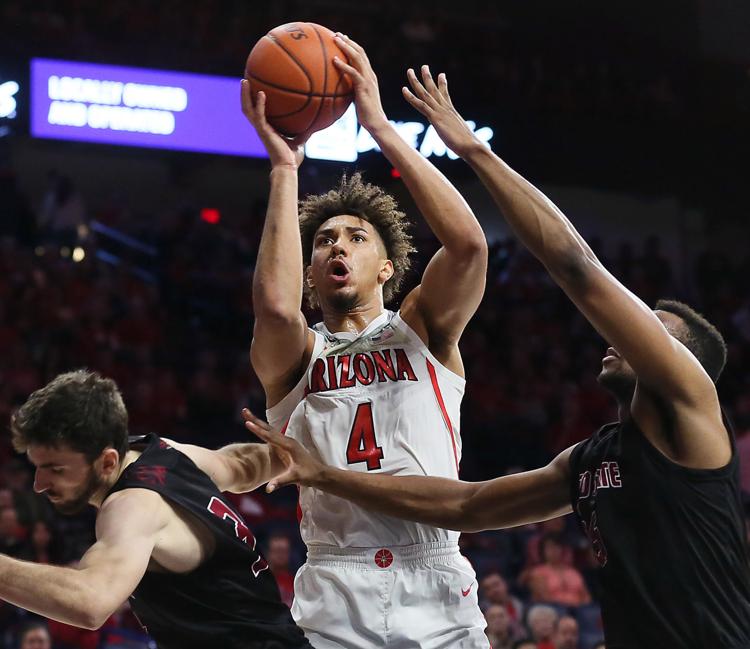 Arizona vs Chico State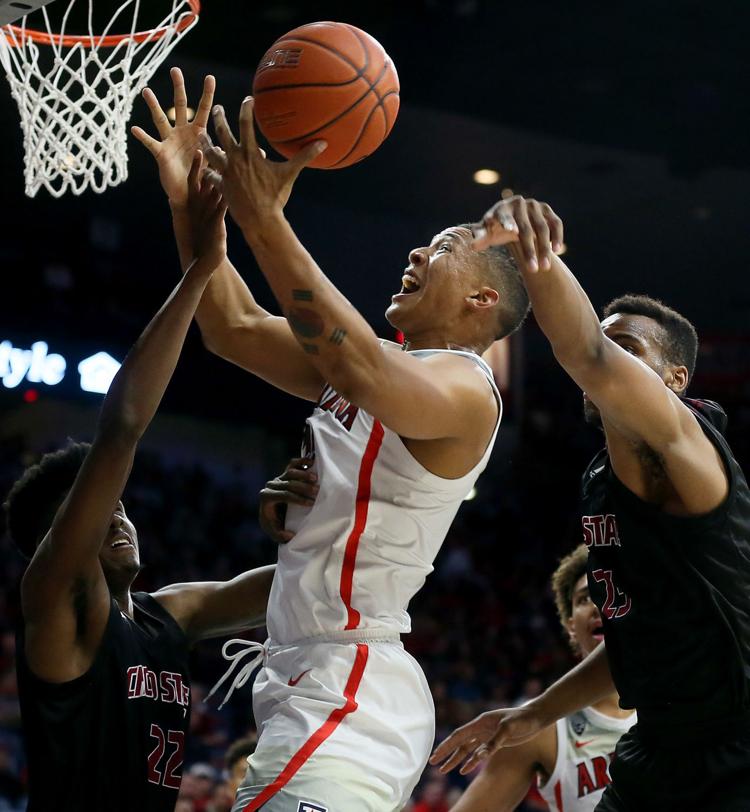 Arizona vs Chico State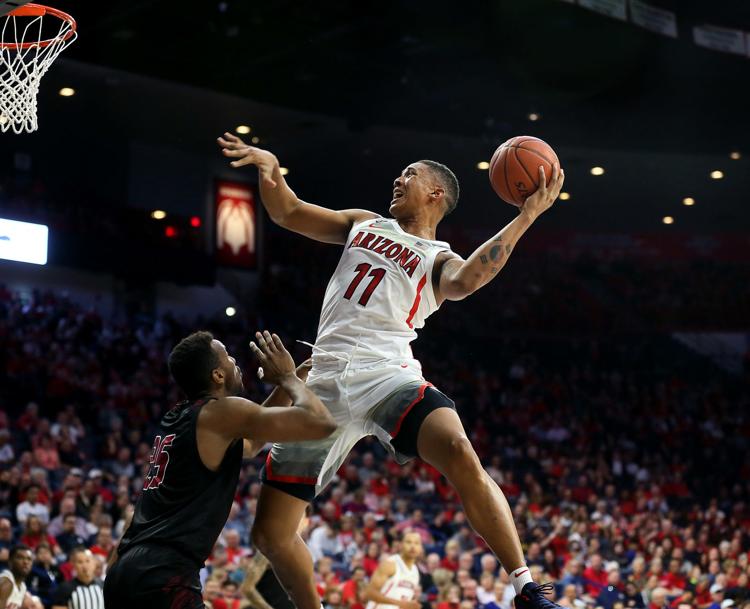 Arizona vs Chico State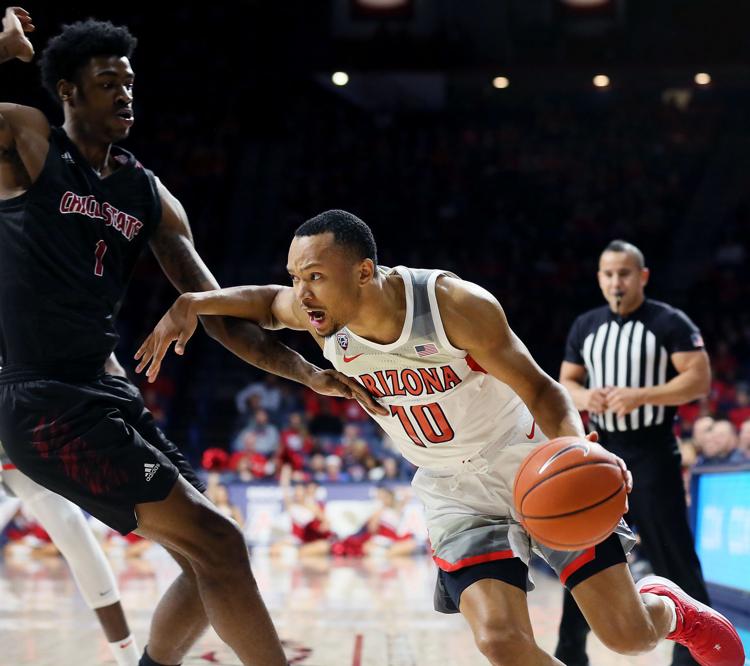 Arizona vs Chico State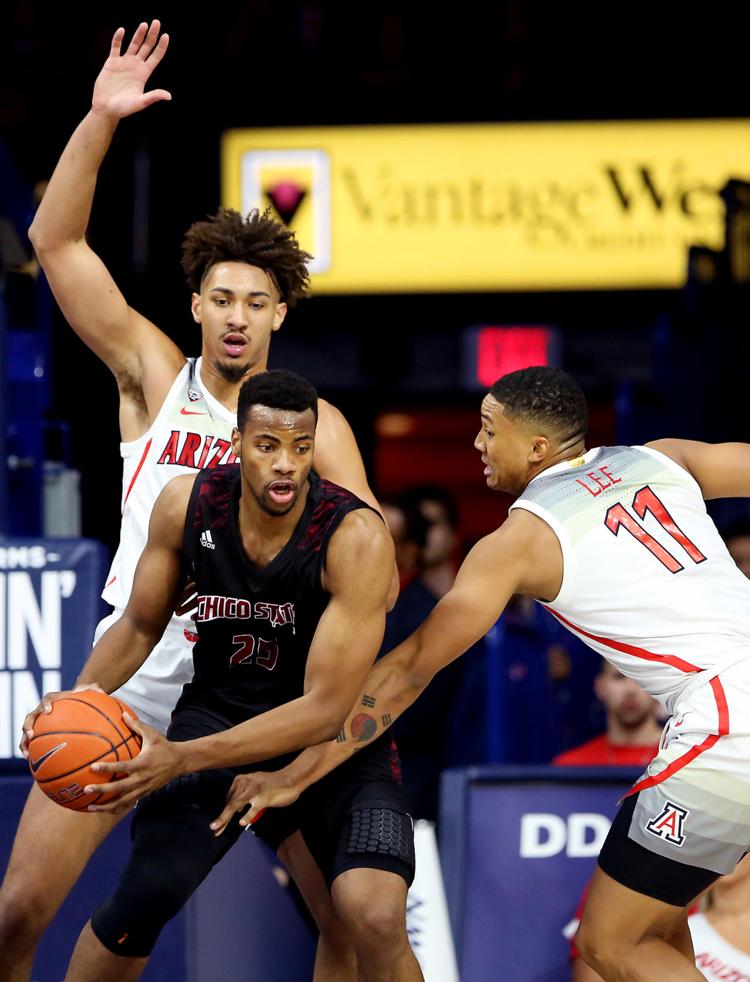 Arizona vs Chico State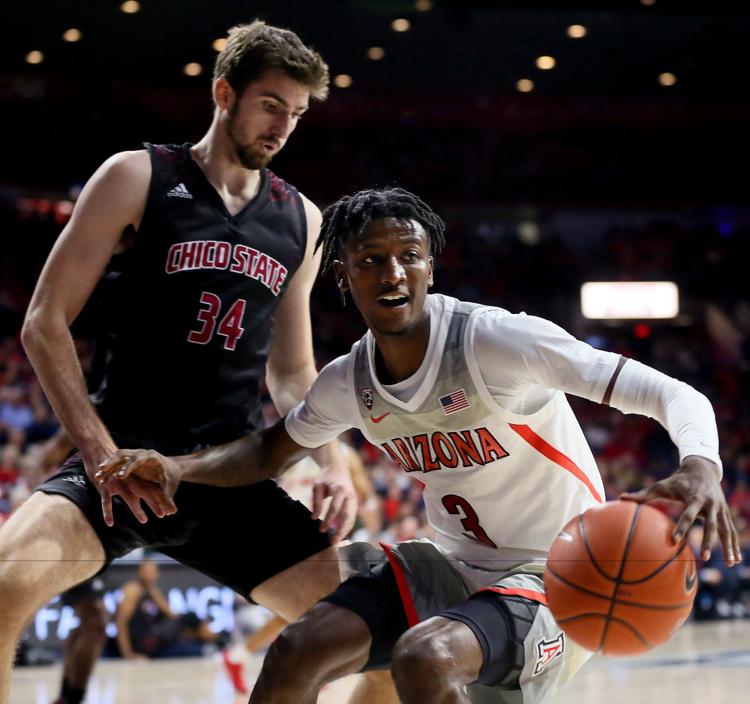 Arizona vs Chico State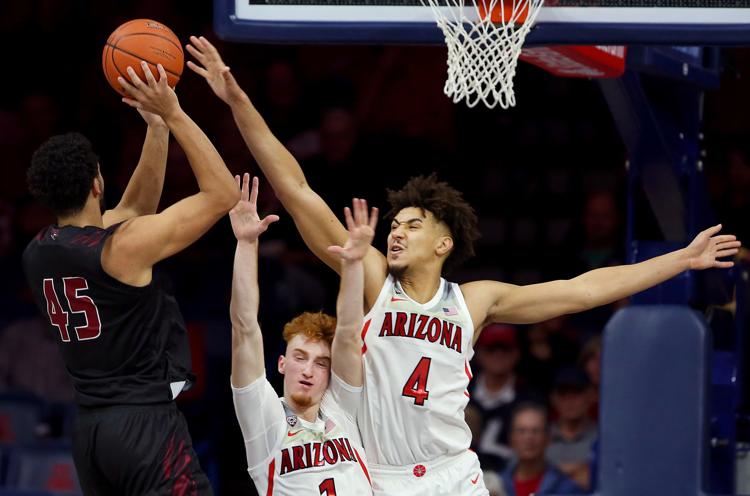 Arizona vs Chico State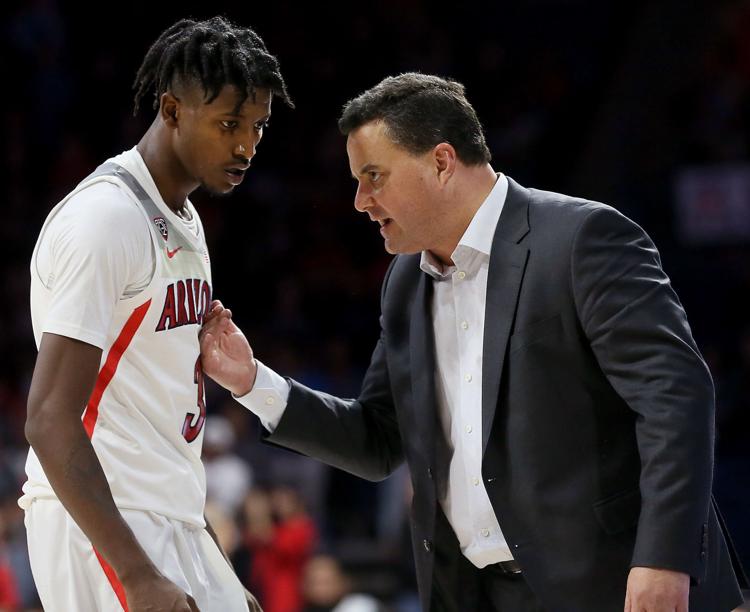 Arizona vs Chico State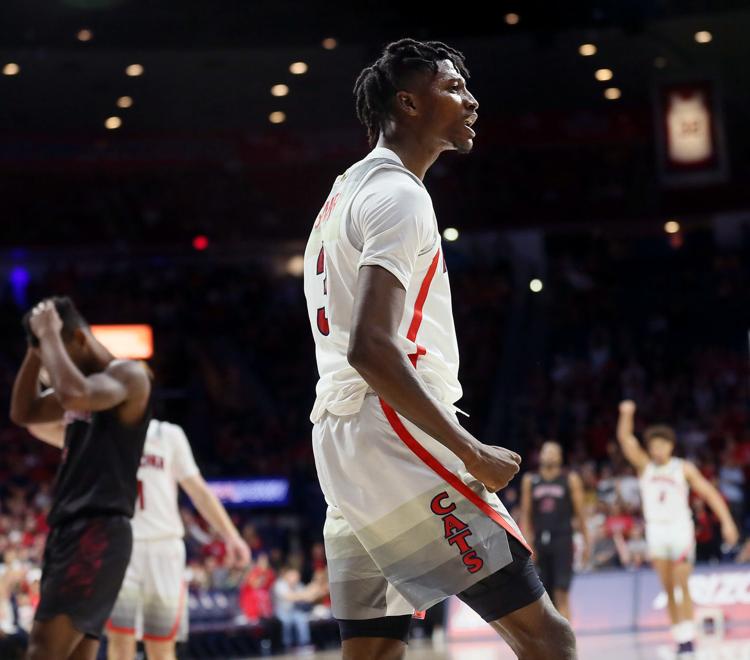 Arizona vs Chico State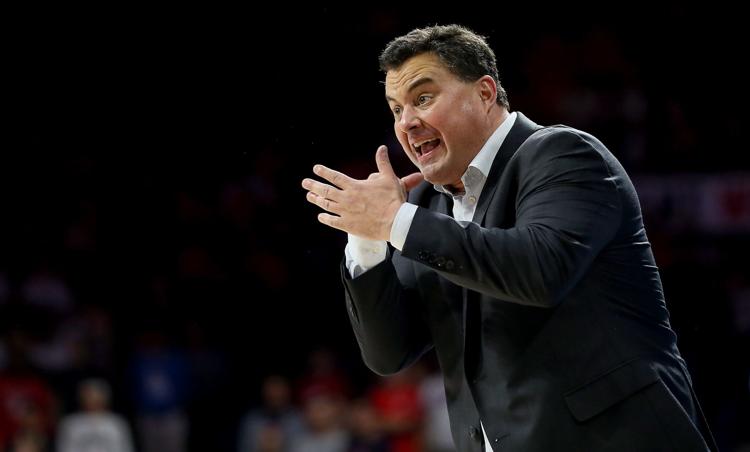 Arizona vs Chico State