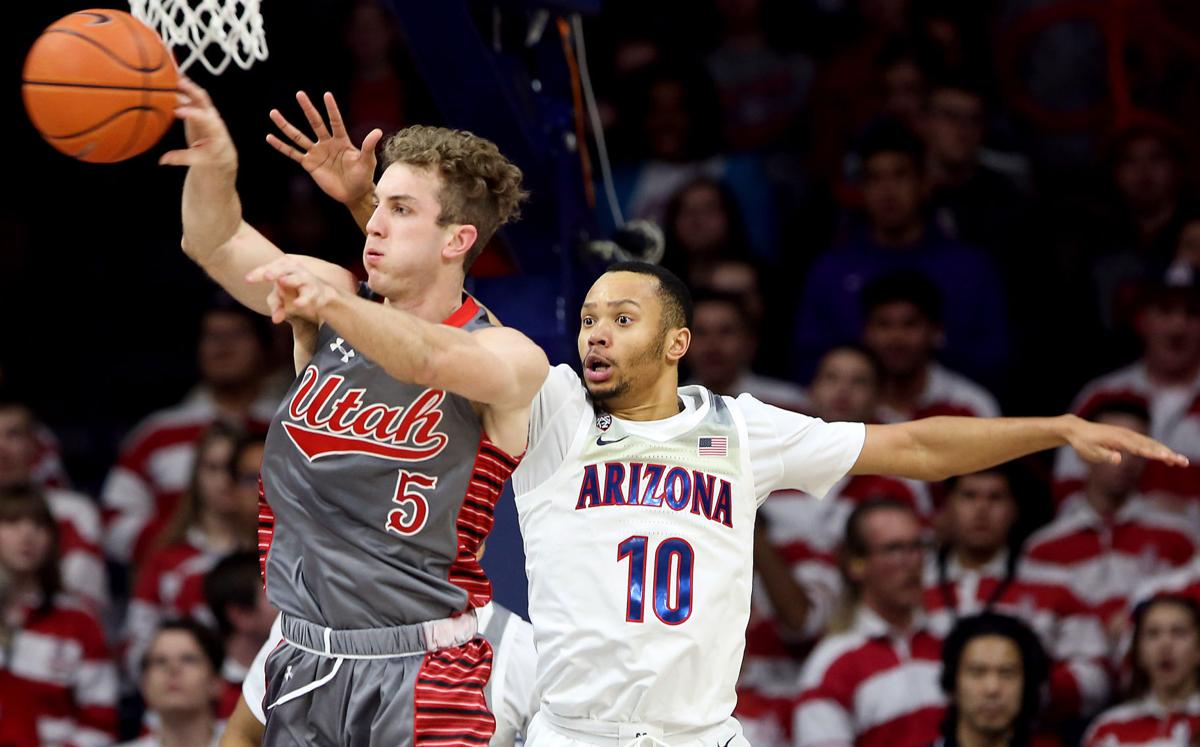 One predictable feature of every Pac-12 basketball media day is coaches and players complaining about being disrespected in the conference's preseason media poll.
For the most part, this year's edition did not disappoint. UCLA was picked to finish first, followed by ASU, Oregon, Stanford and Arizona … with Oregon State at the bottom.
"It doesn't bother me because you guys are rarely right," Oregon State coach Wayne Tinkle said, chuckling. "I guarantee you we won't finish 12th."
Then there was Utah's Timmy Allen all but rolling his eyes over the Utes being picked eighth.
"I'm not surprised," he said. "They pick us seven to nine every year. Truthfully, I couldn't care less about that."
And this from Colorado guard McKinley Wright, whose Buffs were picked seventh despite a strong core returning from a team picked second last season: "I'm almost 100% sure we won't be seventh when it's all said and done."
But Arizona coach Sean Miller went the other direction Thursday, even though his Wildcats were picked to finish far below their usual projections.
First, Miller noted how accurate the poll has usually been with his team. The media poll has accurately predicted the winner of the conference in five of the past seven seasons, including UA's wins in 2013-14, 2014-15 and 2017-18 — and a second-place pick for UA behind Oregon in 2016-17, when the Wildcats and Ducks wound up tying for first.
Except this time, Miller suggested, the poll might be wrong.
It might have given the Wildcats too much respect.
"The standard answer is we'll find out, but I would say fifth would be much higher than I would have anticipated" being picked, Miller said. "We lost all five starters, seven of our top nine players and replaced quite a few of them in the spring."
Because of all that transition — and the fact that those replacements made up the conference's top-rated recruiting class — Arizona might be the toughest team to figure out in the Pac-12 this season.
Not only did UA pull in seven new players last spring, but it had a former Big East Freshman of the Year (guard James Akinjo) and a former McDonald's All-American (forward Jordan Brown) redshirting, while four-star Phoenix guard Dalen Terry had signed in the fall of 2019.
Miller optimistically noted on the Zoom call how the Wildcats will begin to fill the early NBA departures of point guard Nico Mannion, wing Josh Green and forward Zeke Nnaji, noting that Akinjo could lead a group of up to three guards on the court at any time.
"We're fortunate James Akinjo will be our point guard," Miller said. "James is a very good player and for us and the fact that he has experience (helps): He was the Big East Freshman of the Year at Georgetown, and they don't give that award out to a guy who can't play. He's been in part of college basketball now for two years. He also was able to practice with us after Christmas and beyond."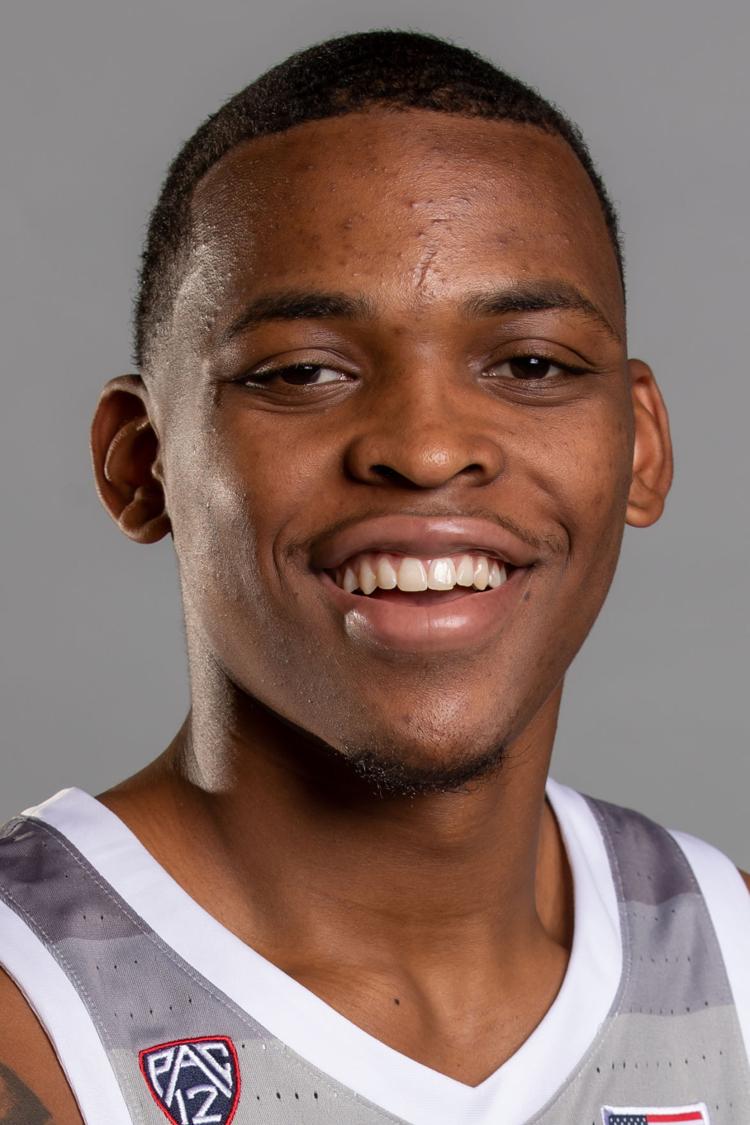 Miller also noted that returnee Jemarl Baker is a true combo guard, while Seattle U grad transfer Terrell Brown is a proven scorer.
And that's just the backcourt.
"I know we have a talented group," said Baker, the player UA selected to appear at the virtual media day. "Everybody in our circle knows we have a talented group. We're gonna work to continue to get better every day. I'm confident that if we're doing whatever we have to do we're capable of beating anybody."
But whatever Arizona thinks about being picked fifth, maybe it isn't all bad.
UCLA coach Mick Cronin, for one, would welcome such a thing. His Bruins swam under the radar after being picked to finish eighth last season and turned into a second-place finisher, earning Cronin the Pac-12 Coach of the Year award.
Now the Bruins have nowhere to go but down.
"It makes my job harder because it kind of takes the hunger away a little bit from the guys if they're not mature enough to understand," Cronin said. "It does help your opponents. (Opposing coaches will say) 'you better be ready to play — they're picked to win the league.' "
If nothing else, having potential NCAA Tournament teams such as Arizona, Utah and Colorado picked outside of the team's top four spots might also suggest good things for the Pac-12 as a whole.
Or it might just indicate a lack of respect.
"I've been told we were eighth," Utah coach Larry Krystkowiak said. "I look at that and say that means our league must be awfully good."