Arizona began a week of practices Thursday, while most of the Wildcats' conference counterparts will spend one final weekend trying to redeem themselves with nonconference games.
Utah will host sixth-ranked Nevada on Saturday, the same day that banged-up Oregon will travel to Boise State and UCLA will attempt to stem the bleeding of a three-game losing streak when it hosts Liberty.
The Wildcats have already finished their nonconference schedule, having crammed in 13 games before Christmas. Arizona was shaky during a loss to Baylor and in a two-point win over UC Davis, but is at least expected to be at full strength heading into its Jan. 3 conference opener against Colorado.
Ryan Luther (sprained finger) and Brandon Williams (bruised knee) have been recovering from minor injuries. Sophomore forward Ira Lee was scheduled to rejoin the Wildcats on Thursday after serving out the primary terms of a DUI-related plea agreement reached earlier this month.
However, when the Star asked UA coach Sean Miller on Thursday about the agreement and whether Lee had been cleared to return, he said "I'm not familiar with what you're talking about."
Lee spent Sunday in jail and was scheduled for three days of house arrest to follow, meaning he was not expected to miss a practice or game. Asked for his thoughts during Thursday's Pac-12 coaches' conference call, Miller said that the program has "already given our statement on that." Lee missed the Wildcats' Nov. 7 opener against Houston Baptist with what the UA called "a violation of the university's student code of conduct and Arizona Athletics' community standards."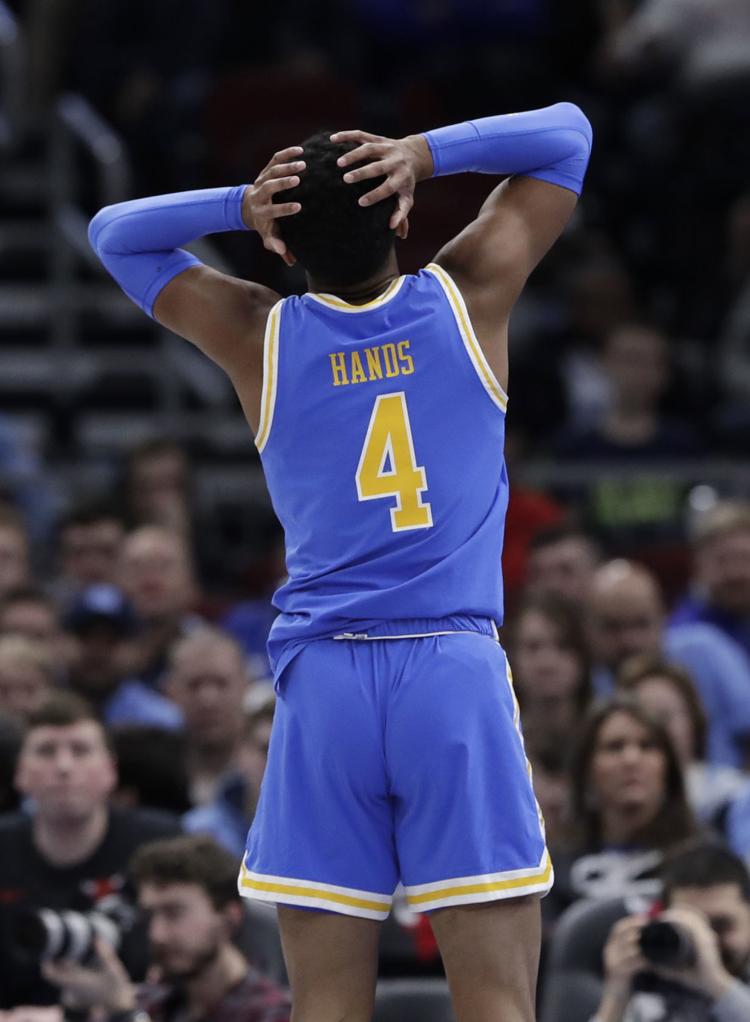 The biggest news on Thursday's conference call involved another blow to Oregon, which was picked to win the conference but has gone 8-4 so far, with losses to Iowa, Texas Southern, Houston and Baylor. What's more, during the Ducks' 57-47 loss at Baylor on Dec. 21, forward Kenny Wooten suffered a broken jaw that required surgery and will keep him out for four to six weeks.
Already, the Ducks have been without leading scorer Bol Bol for three games because of a foot injury.
"It takes two very talented young men out of our lineup," Oregon coach Dana Altman said. "Some guys are going to have to step up. ... We'll have to play small a little bit. It does change things a little bit."
Altman said he was looking for more from senior forward Paul White and freshman forward Francis Okoro, but that the Ducks won't have sophomore forward Abu Kigab available at Boise State on Saturday. Kijab has missed two straight games with an ankle injury.
"I'm not sure if we can get him back to start the conference or not, and Bol continues to get evaluated," Altman said.
A foot stress fracture has also sidelined Oregon State big man Gligorije Rakocevic this month, though Beavers coach Wayne Tinkle said he will return in limited form on Saturday against Central Connecticut.
Meanwhile, Stanford has missed its second-leading scorer, freshman guard Cormac Ryan, for two straight games because of an ankle injury. In those two games, Stanford beat San Jose State at home by five points and lost at San Francisco by nine.
"With him being out it was a little rougher for us," Cardinal coach Jerod Haase said.
Then there's UCLA, which may soon return forward Alex Olesinski from a stress fracture in his foot, but is broken in other ways.
Coach Steve Alford expressed considerable concern that the Bruins need to do a better job of screening and spacing ... and about the opposing players from Liberty.
Considering UCLA has lost to Belmont, Cincinnati and Ohio State in its last three games, maybe that's no surprise.
"We have one 40-minute game left against a very good Liberty team," Alford said. "That's our biggest concern, just making sure we take these 40 minutes and really get ready for conference."