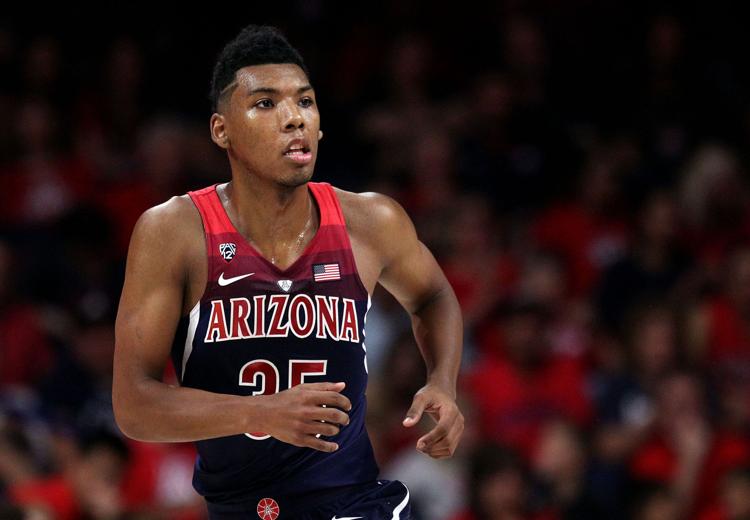 NEW YORK — In the early morning hours Friday, after becoming one of five players to leave Arizona under Sean Miller with eligibility remaining and not get selected in the NBA draft, Rawle Alkins posted an upbeat message on Twitter.
"Make 'em believe…" Alkins posted. "All good! It's not how you start, it's how you finish! Summer of separation time. #savagelife."
Make em believe...💯 All good! It's not how you start it's how you finish! Summer of separation time 🔑 #SAVAGELIFE

— Rawle Alkins (@Iam_RawleAlkins) June 22, 2018
While he made a surprise drop out of the draft at his hometown Barclays Center, Alkins has reason to believe. Thanks in part to the buildup of the NBA's G League and a pair of creative new contract options, there are options for undrafted players to remain in North America and get regular looks at starting that NBA career.
While Alkins reportedly agreed to what is known as an "Exhibit 10" contract that gives him a $50,000 bonus with a chance to make the Toronto Raptors, UA guard Kobi Simmons is a poster child for the "two-way" contract that Allonzo Trier agreed to with the New York Knicks.
Two-way contracts offer players between $75,000 and $275,000 depending on the amount of time they spend with their NBA club, up to 45 days. Simmons played 32 games with the Grizzlies, ensuring he finished on the high end of that salary total.
UA guard Kadeem Allen also signed a two-way contract after being drafted No. 53 overall by the Boston Celtics last season. He played 18 games for the Celtics last season and spent the rest in the G League.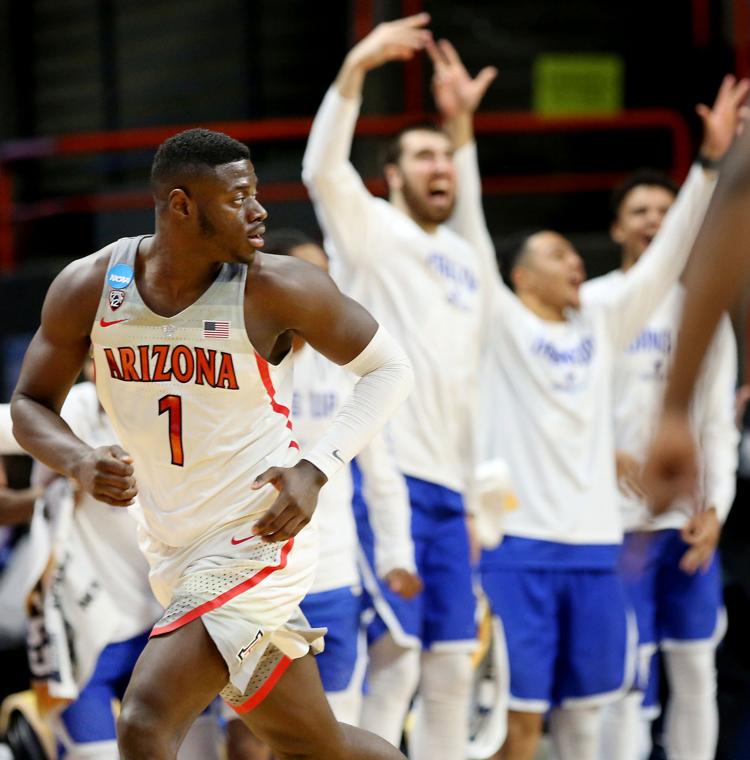 Trier could have a similar opportunity with the Knicks next season, which is likely a major reason why he chose New York over the other offers he received.
Trier's agent, James Dunleavy, said via text message on Friday that Trier had "multiple teams" offering to draft him in the second round and sign him to a two-way deal.
"But we felt New York was the best fit for him and they showed the most interest of anyone during the predraft process, so going undrafted and signing with them was the best option for him," Dunleavy said. "He had multiple two-way offers elsewhere and we agreed that New York was the best fit for him. He's excited to get to New York and show them what he's capable of."
Dunleavy said the Knicks even gave strong consideration to drafting Trier at No. 36, though they chose Mitchell Robinson.
It was less clear how or if Alkins came to an agreement with Toronto. Attempts to reach his agents have been unsuccessful, and Alkins did not respond to messages seeking comment this week. Sports Illustrated first reported that Alkins agreed to terms with Toronto, and Raptors Republic said it was an Exhibit 10 contract.