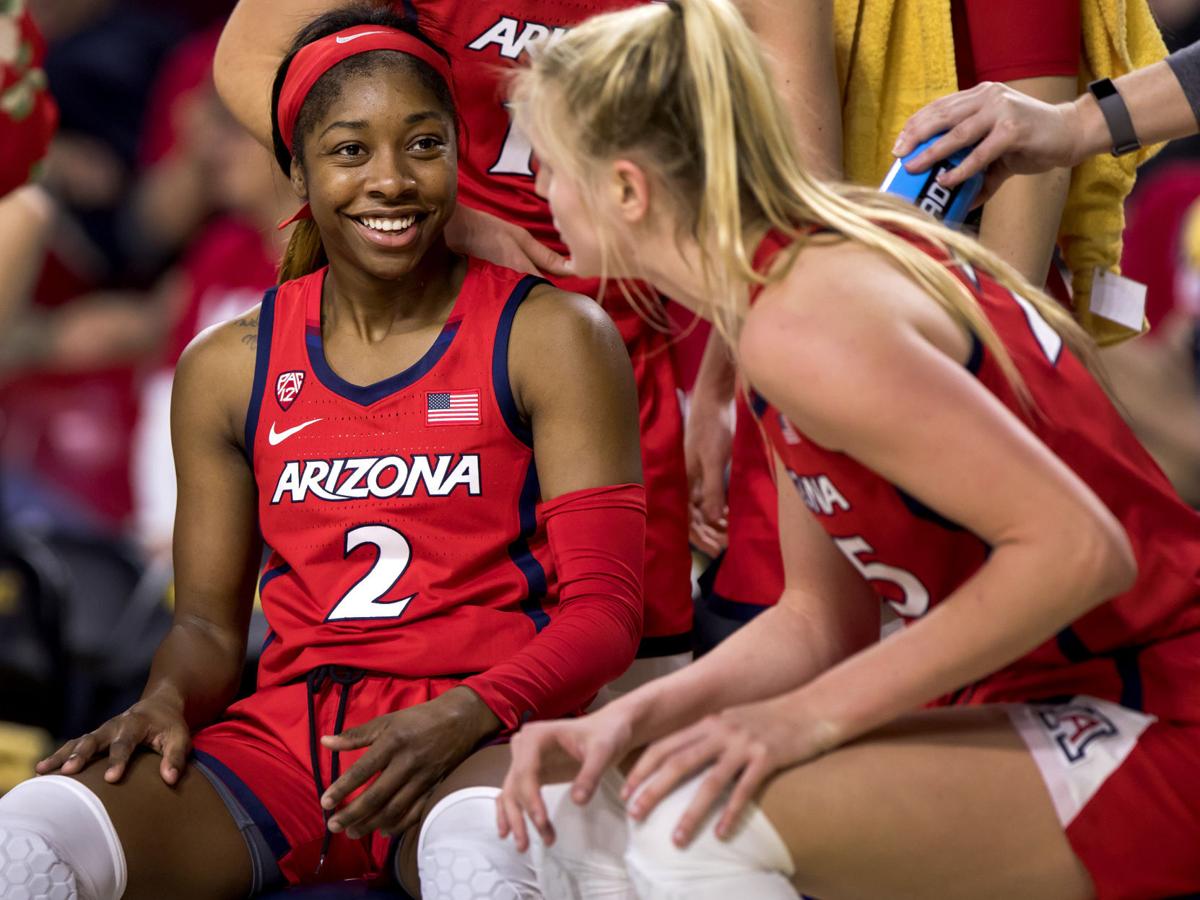 The Pac-12 has set a start date for the 2020-21 basketball season. Now, the real work begins.
Adia Barnes must find opponents for the Wildcats' nonconference schedule, a task that was tough even before the pandemic. Few teams wanted to play a program on the upswing. Now, the Wildcats must try to find willing opponents that also have similar testing protocols as the Pac-12.
Barnes said she's happy with the Pac-12's decision to start the season Nov. 25, even if she doesn't have all the answers.
"I'm just so excited that we're actually going to be able to play — we have a date," she said. "We know we're playing — not just like, 'Oh, we think we're going to play.' I think mentally for the players it's important. I mean, we're motivated, we're working hard in practice. … They're excited, motivated. But the problem is (that) right now, we just don't have a lot of answers."
Questions remain, starting with the length of the Pac-12 schedule. Last year, the Wildcats played 18 conference games. Now, that number could jump to 20 or even 22.
The Pac-12's women's basketball coaches took part in a conference call Friday morning, and should have some options by Tuesday. Once the conference slate is set, Barnes can start planning her nonconference slate. The UA typically pays teams between $25,000-$30,000 to travel to Tucson. It's unclear what a fan-less schedule means for game contracts.
Lots of other factors go into her strategy for this year's schedule.
"From a personal standpoint, for my team, I'm going to try to do as many home games as I can, but then, you know, we have a disadvantage (playing) on the West Coast," Barnes said. "We don't have 10 teams within two hours. It's a huge disadvantage of Pac-12.
"And we were all talking about that. And then do we want to go to 22 (conference) games? That's a gauntlet. That's tough for our conference. I think all those things, we don't know.
"I'm probably more for the 20 games … trying to mirror the men, play on the same weekend … then we're chartering — it's just all those things. It's just the safest situation for the players."
Then there's the question of which leagues will hold themselves to the same standards as the Pac-12. Barnes said she won't play nonconference teams that don't have the same testing capabilities.
"I can't even do anything until I know those things next week," Barnes said. "But I'm still very interested in (playing) Gonzaga. I'm still very interested in Texas. Our game was in November, so I don't know if Texas is going to come here. Or I don't know if Arkansas is going to travel to California. But I'm still interested in some of those things. But I'm not going to take our team to la tournament that doesn't have a bubble-like thing and risk getting sick. …
"The main thing is, we're playing … This is a better problem to have than nothing at all. But it is a challenge for all of us."
Pandemic-era perks
A 20-game Pac-12 schedule would come with advantages. Among them: the possibility of joining the UA men on charter flights and potential doubleheaders played in mini-"bubbles" during Pac-12 play.
Traveling with the men would be "safer, because there's going to be a whole different set of issues traveling commercial," Barnes said. "And it's not the flights. It's the whole process of security, sitting in the airport."
A strange season could lead to more national exposure for the UA, too. The Pac-12's shortened football season — teams will play seven games instead of the usual 12 — will create more open time slots for the league's television partners to fill. As a result, the UA's nonconference games in November and December could end up airing on the Pac-12 Networks or ESPN.
Playing at the same site as the men, if that happens, could also lead to more games for the UA on national networks. ESPN typically shows games featuring the Pac-12's best teams, and Arizona should fit the bill this season. The Wildcats are likely to be a constant on the Pac-12's Networks' "national" channel, too — not just the regional ones.
A Pac-12 spokesperson said the league "is working with all of its TV partners to coordinate broadcast logistics and coverage for all sports now allowed to compete in November and beyond."
Collection: Lute was star of local photographer's iconic basketball posters
Arizona basketball 1984-85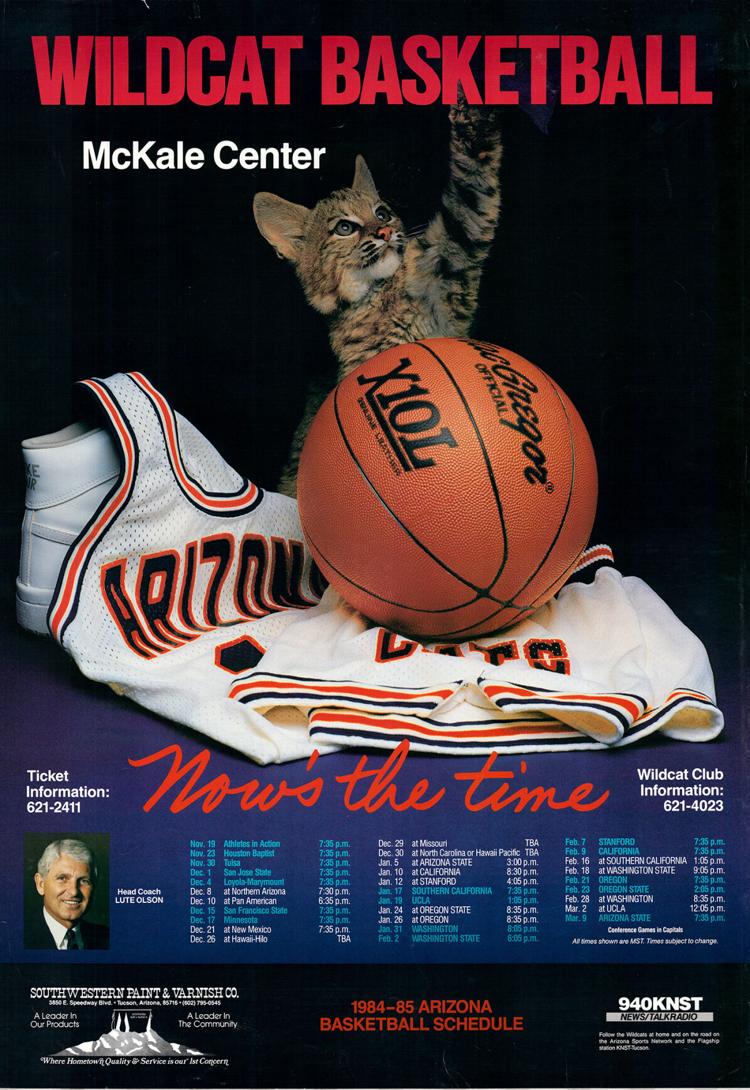 Arizona basketball poster 1985-86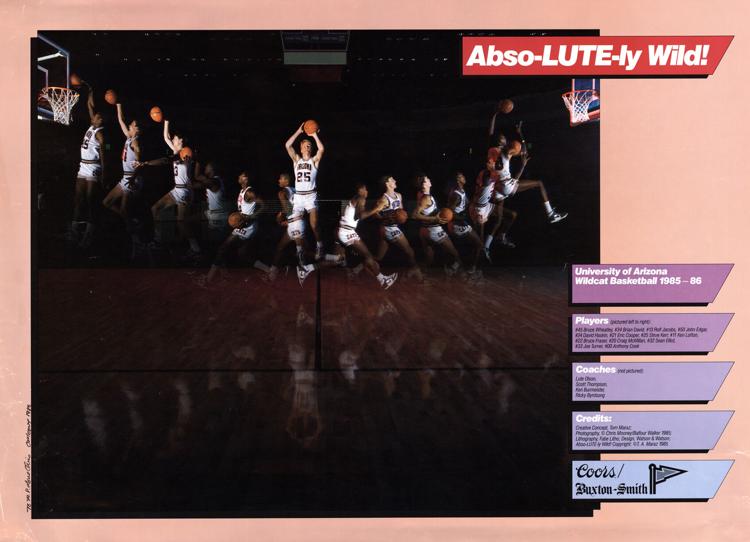 Arizona basketball poster 1985-86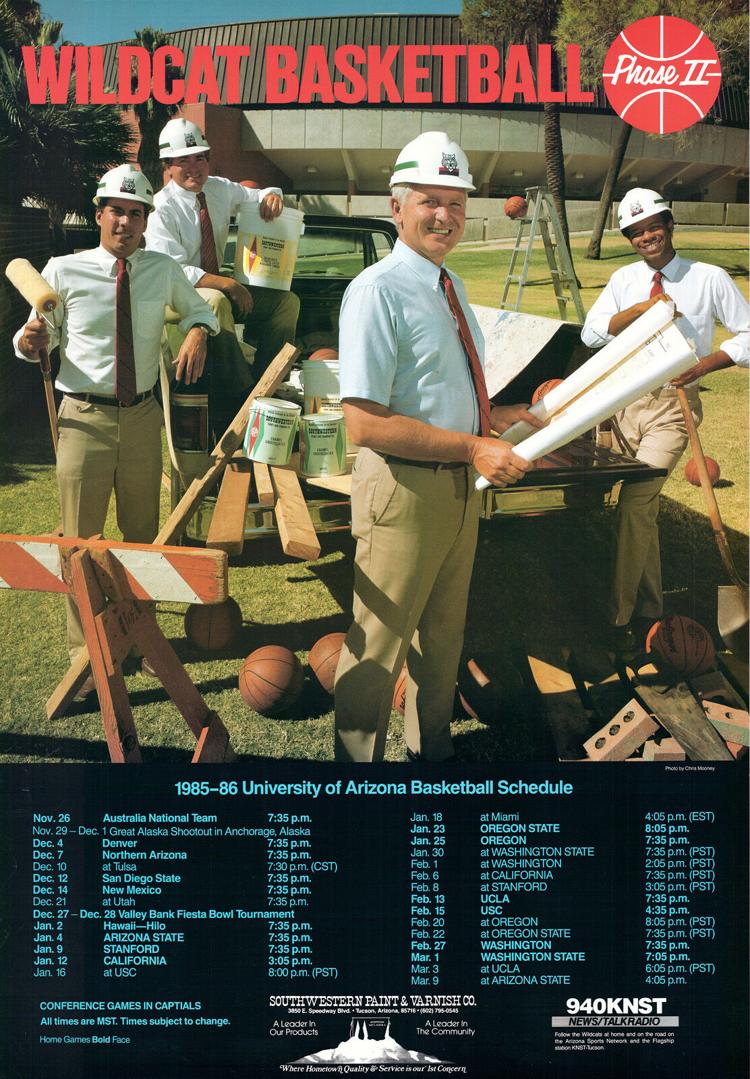 Arizona basketball poster 1986-87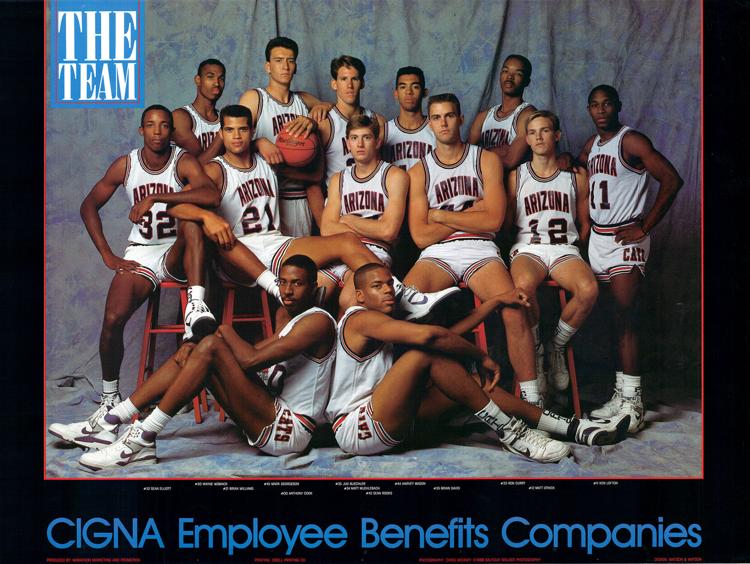 Arizona basketball poster 1988-89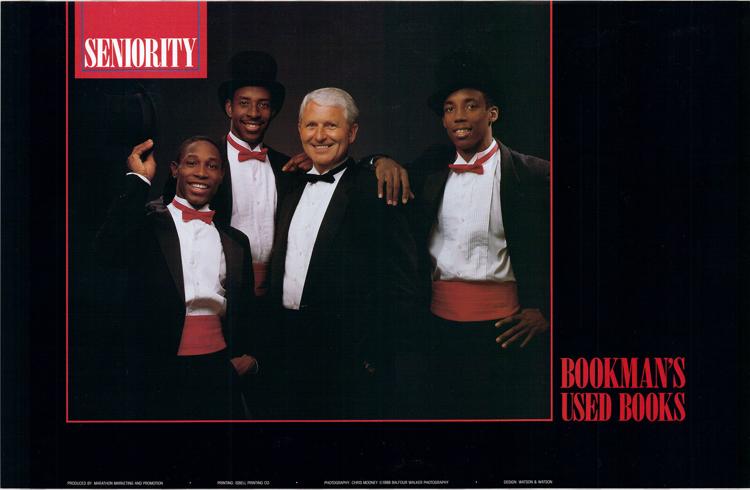 Arizona basketball poster 1988-89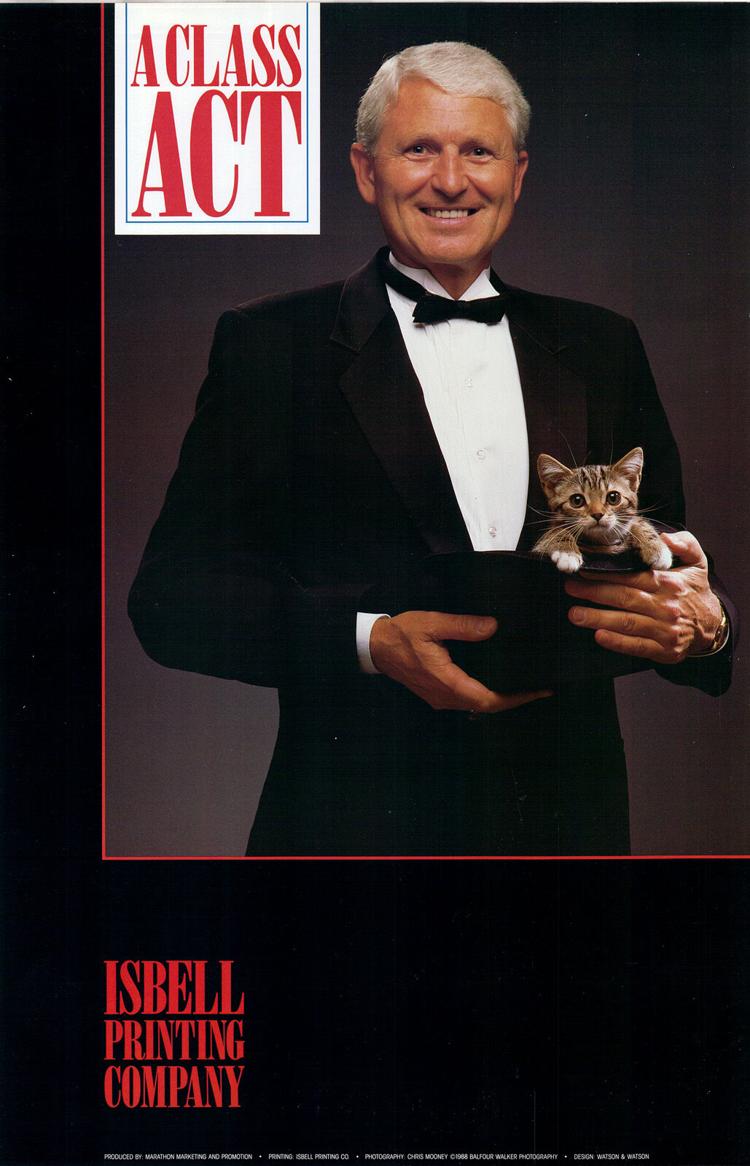 Arizona basketball poster 1987-88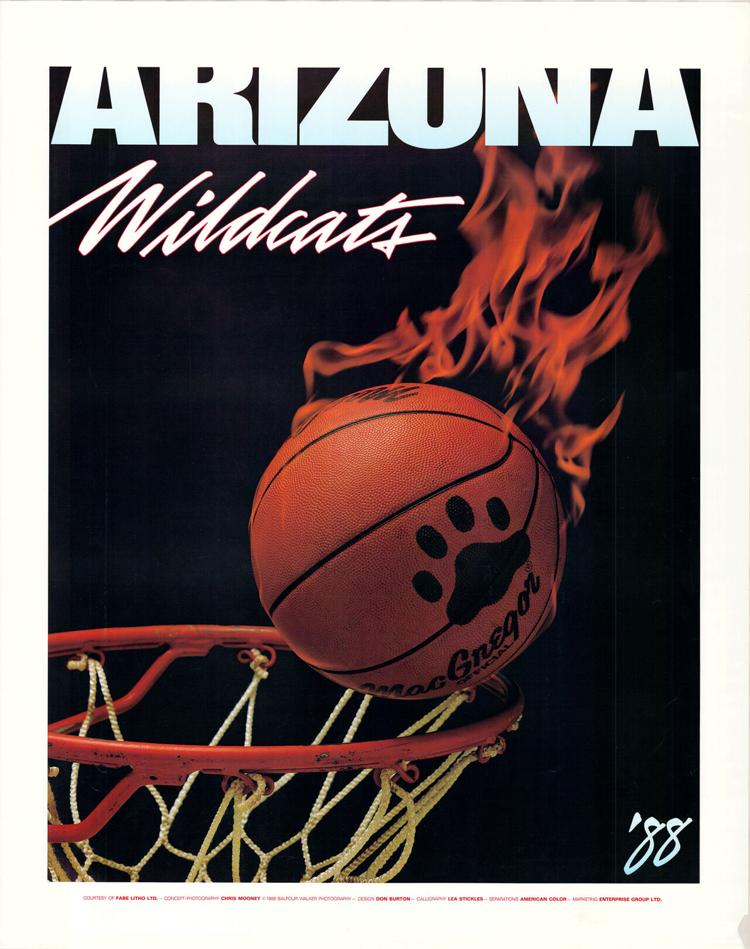 Arizona basketball poster 1990-91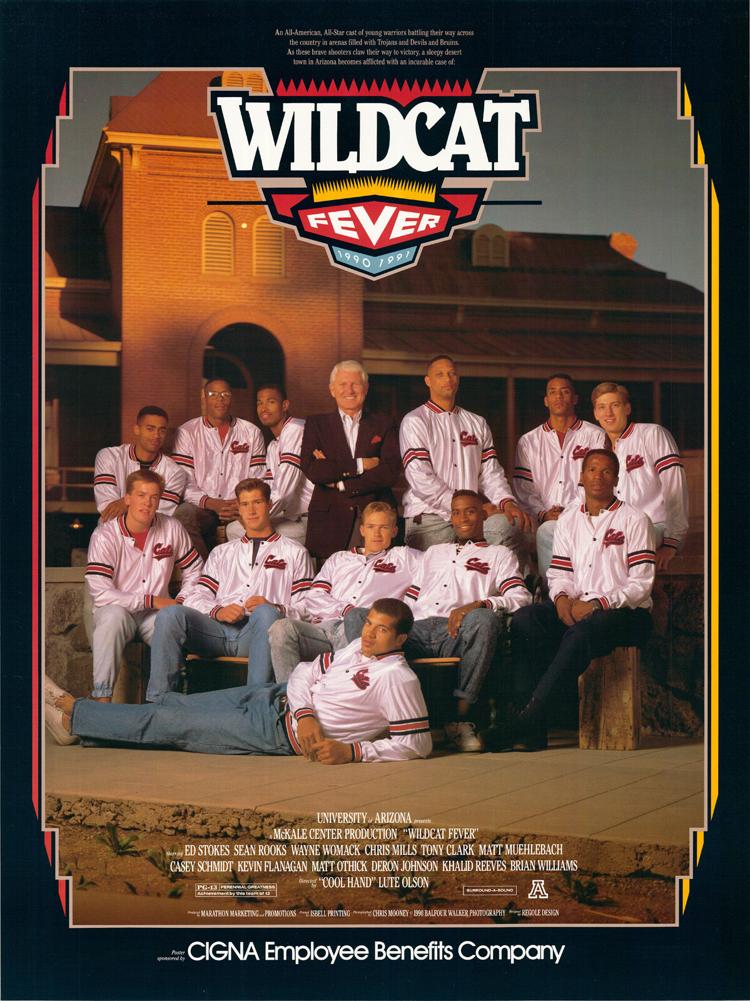 Arizona basketball poster 1991-92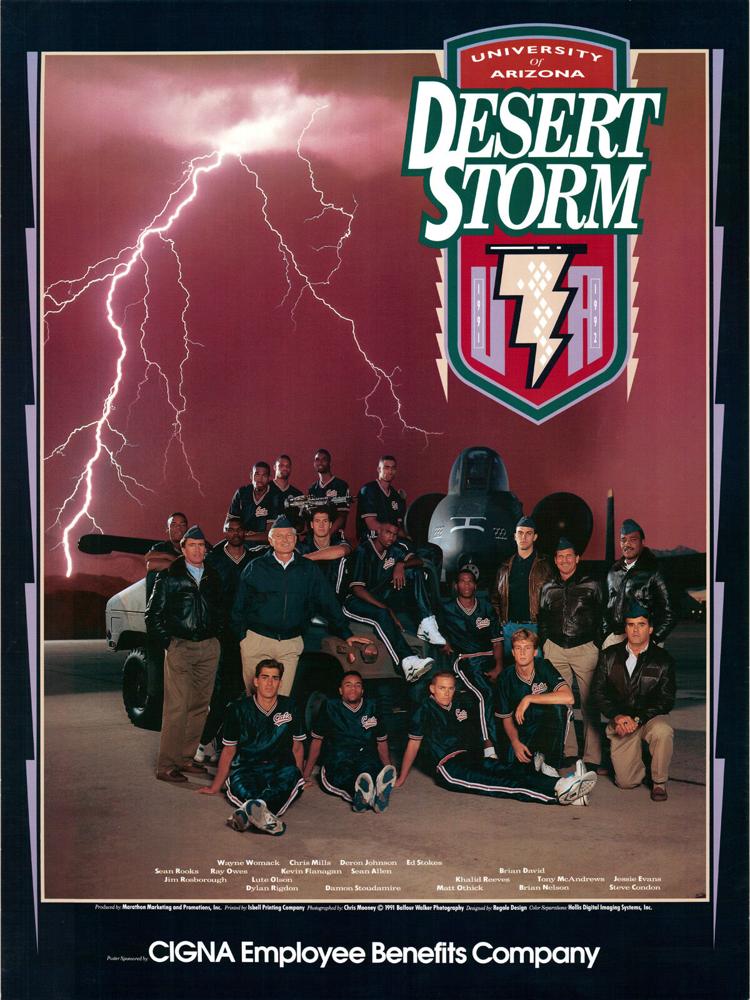 Arizona basketball poster 1992-93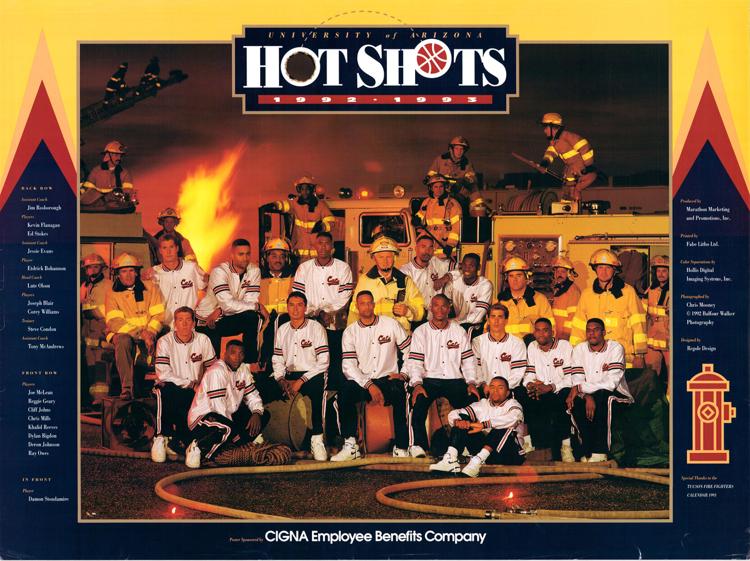 Arizona basketball poster 1993-94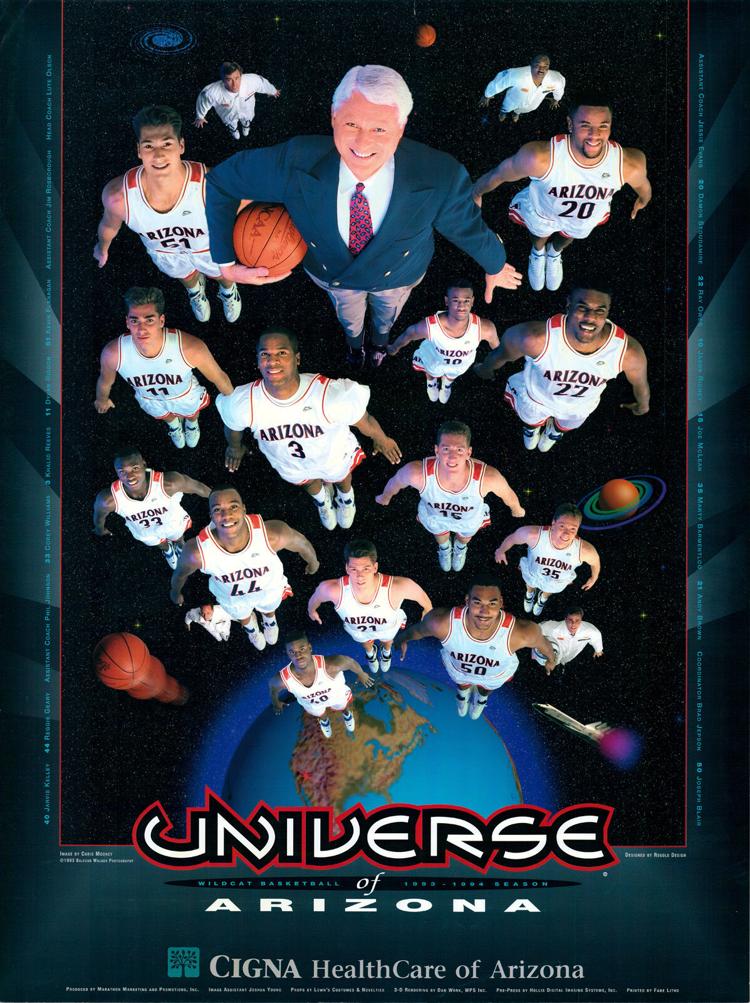 Arizona basketball poster 1994-95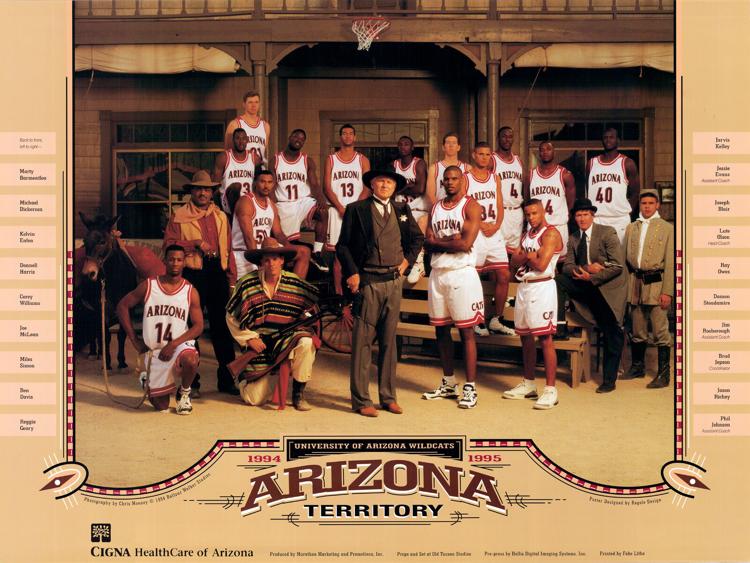 Arizona basketball poster 1995-96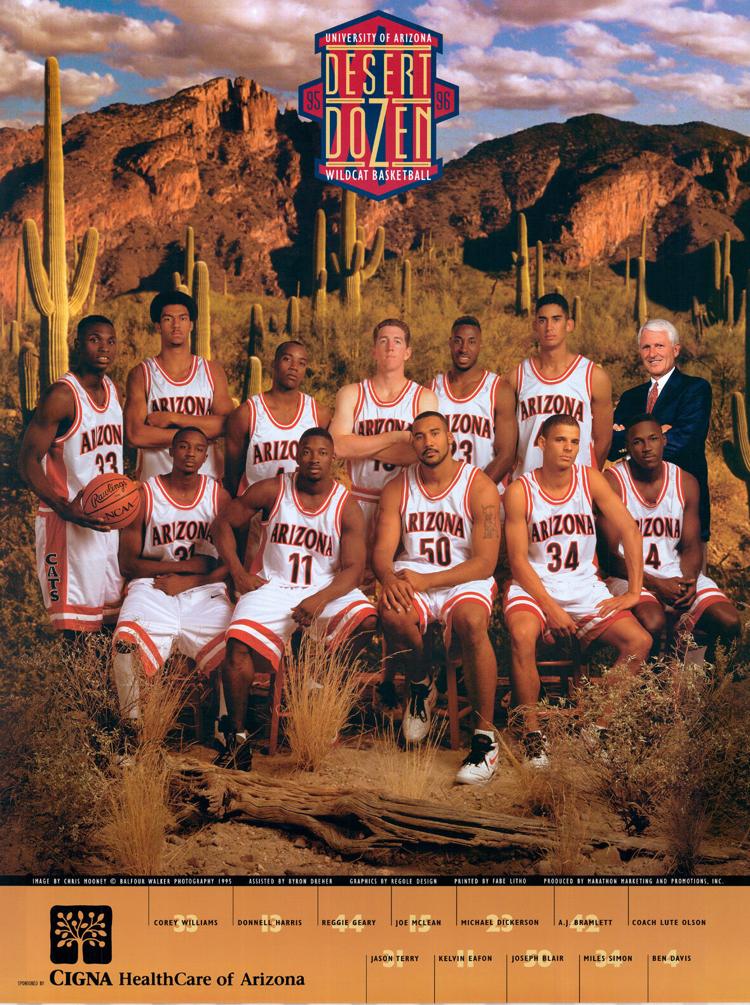 Arizona basketball poster 1996-97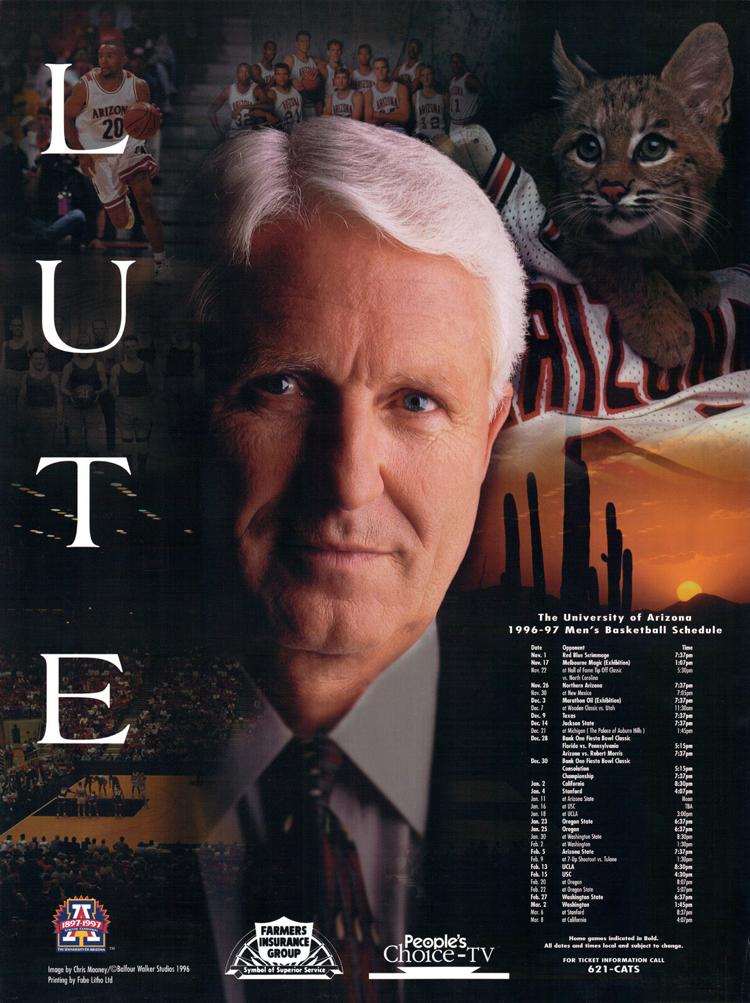 Arizona basketball poster 1995-96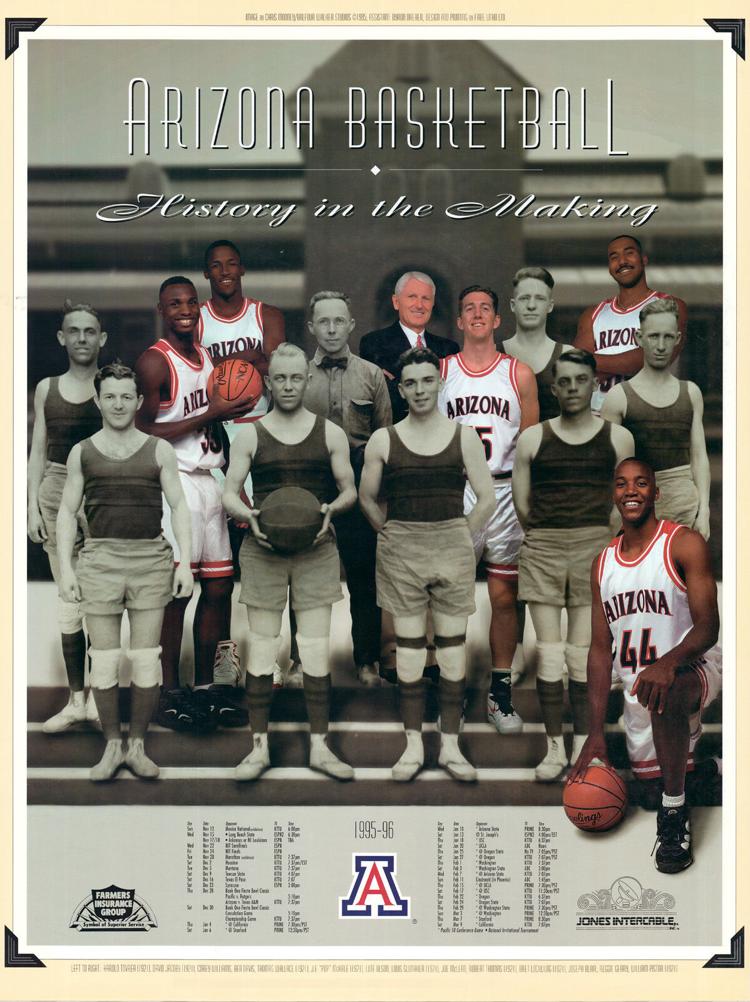 Arizona basketball poster 1996-97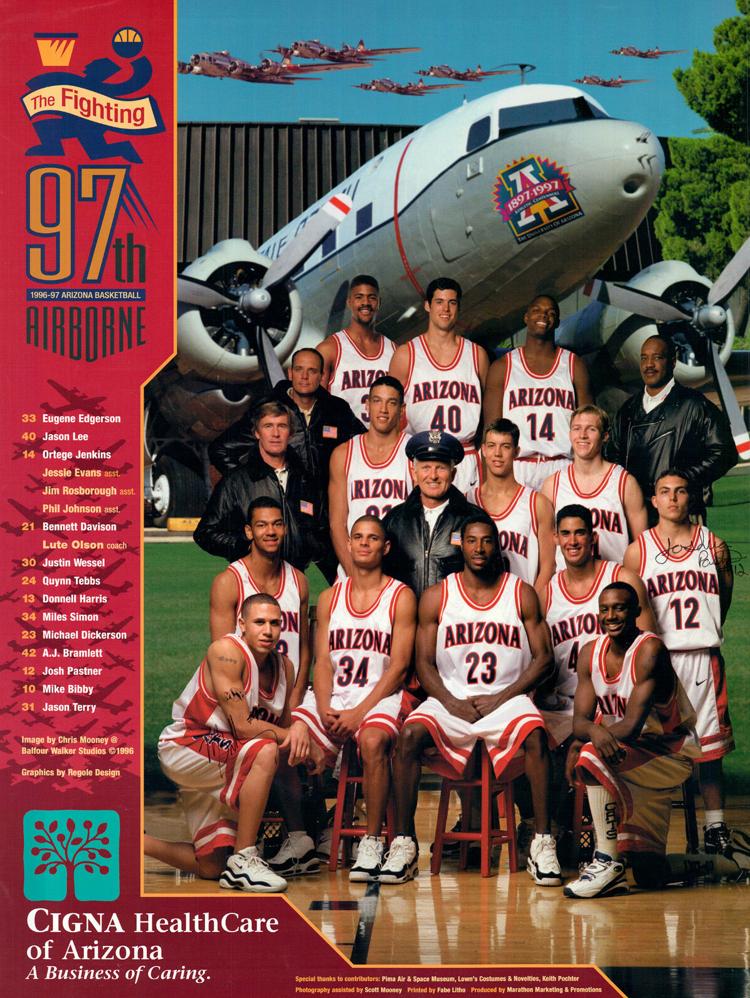 Arizona basketball poster 1997-98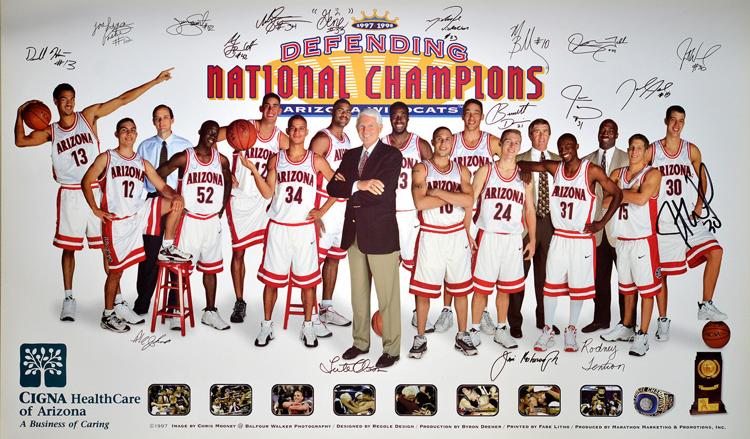 Arizona basketball poster 2000-01
Arizona basketball poster 2001-02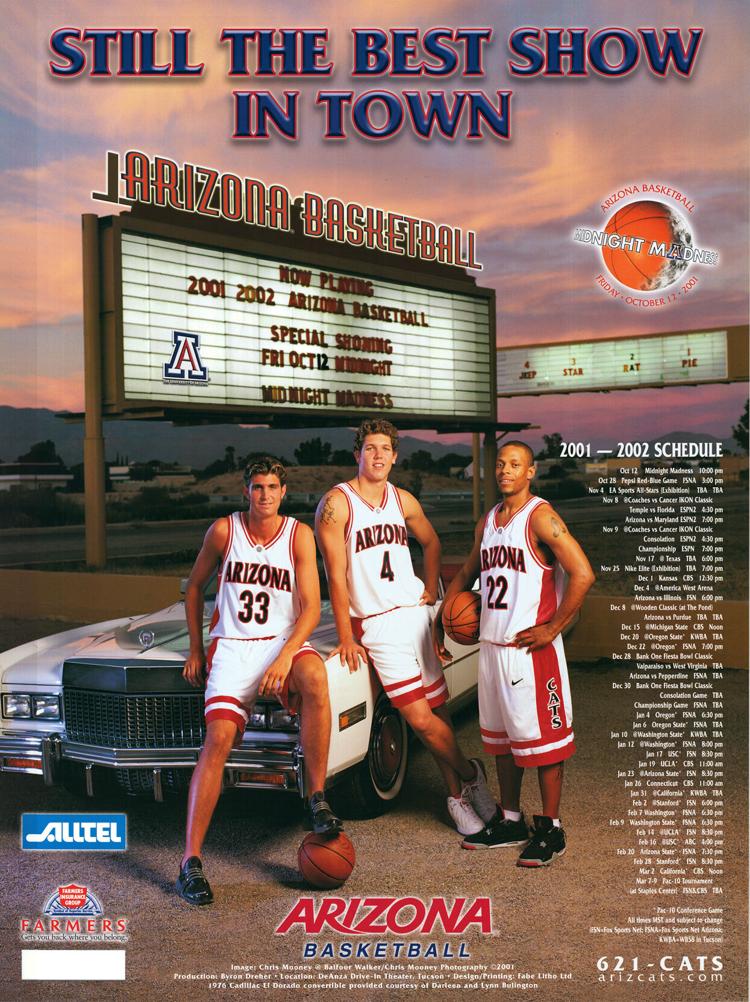 Arizona basketball poster 2001-02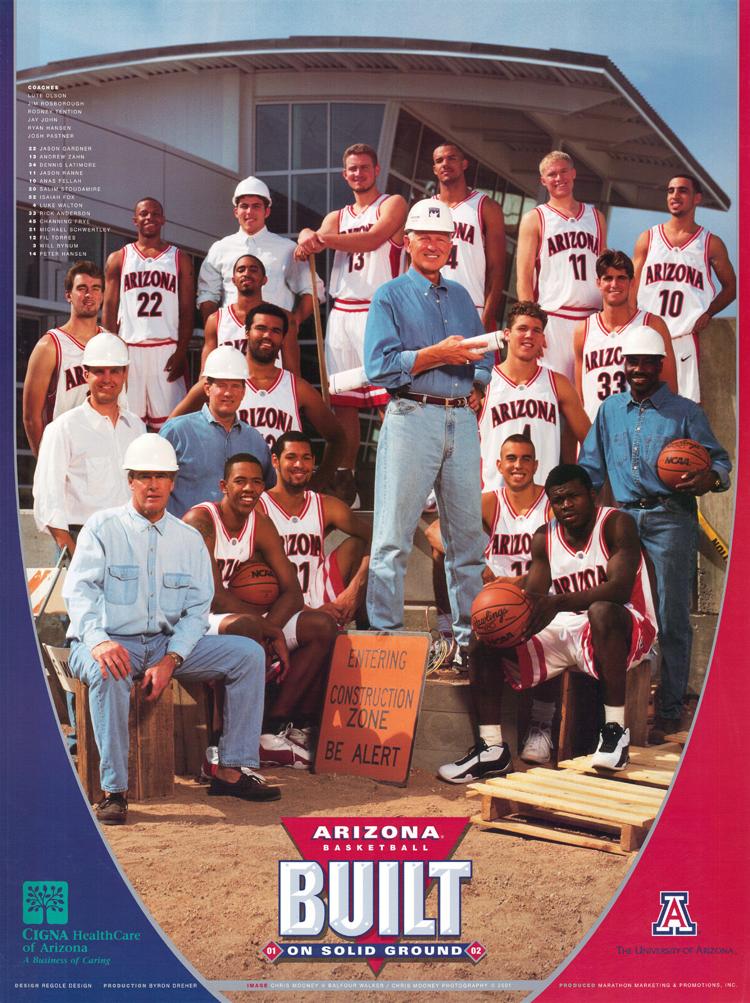 Arizona basketball poster 2002-03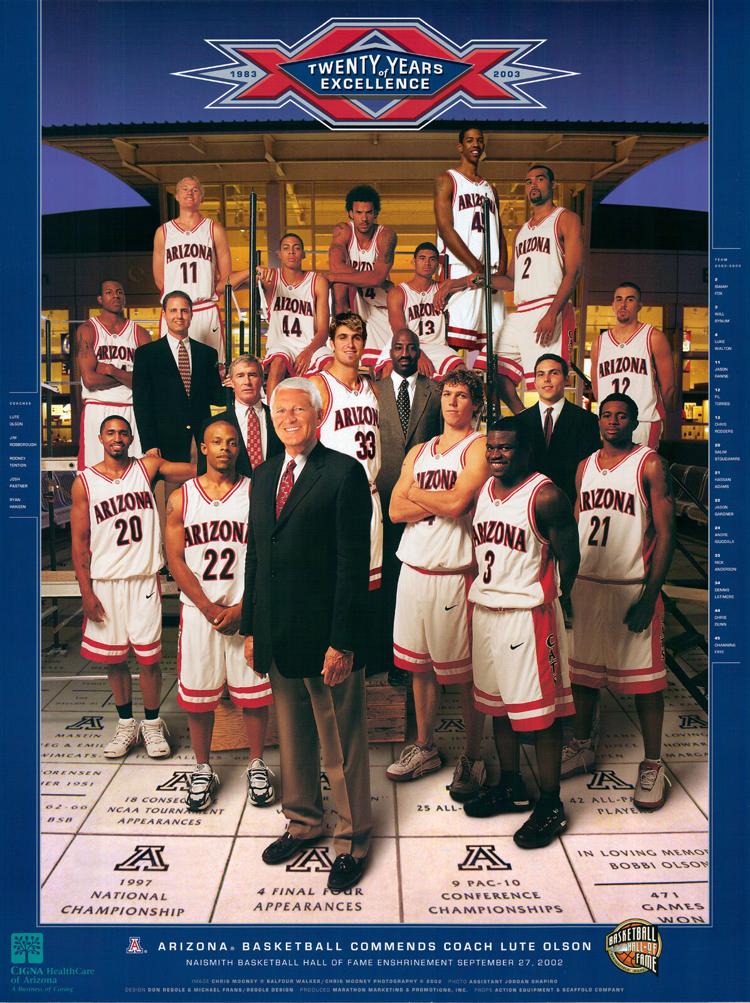 Arizona basketball poster 2003-04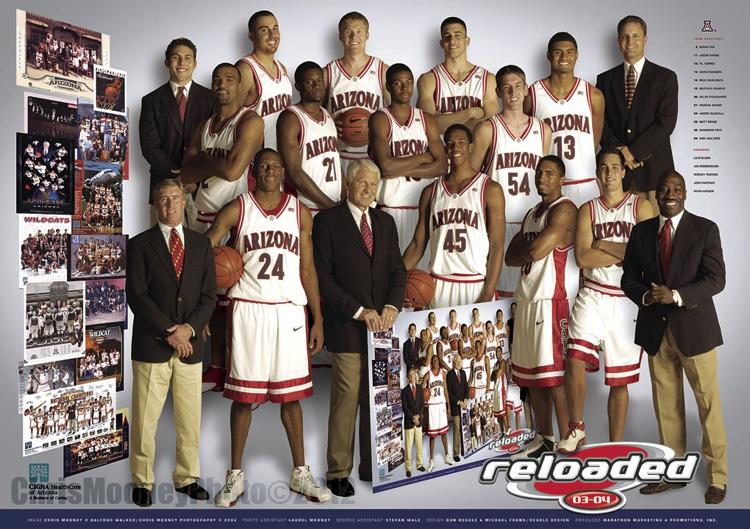 Arizona basketball poster 2004-05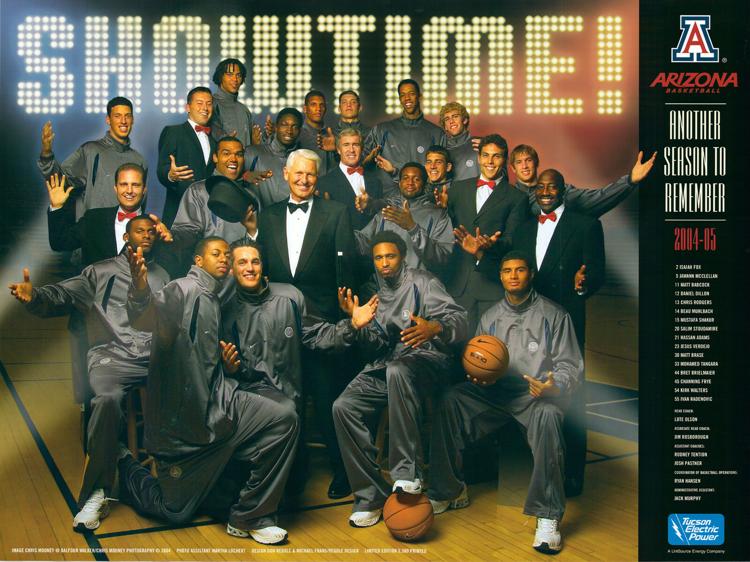 Arizona basketball poster 2006-07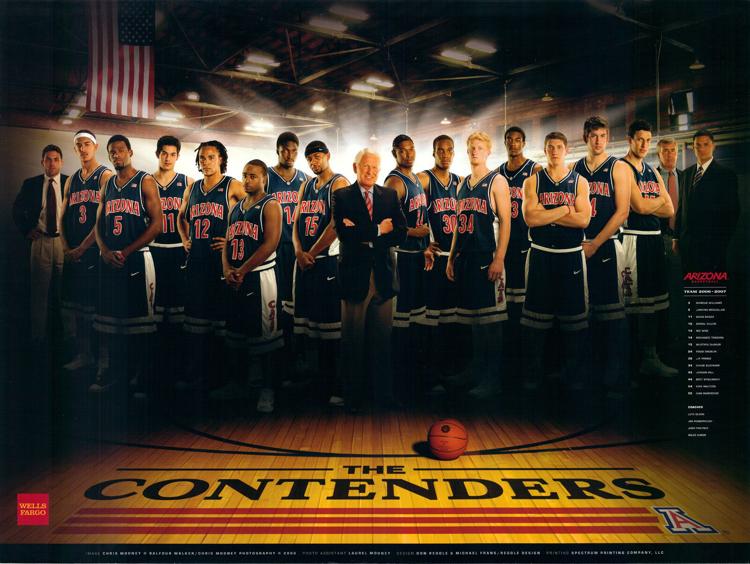 Arizona basketball poster 2007-08