editor's pick
special section
Write it down: These 12 predictions for the Pac-12 Tournament are sure things
This is a part of the Arizona Daily Star's special edition preview of the Pac-12 Tournament that will be available for purchase on news racks around Southern Arizona Wednesday. 
Pac-12 Tournament's best bets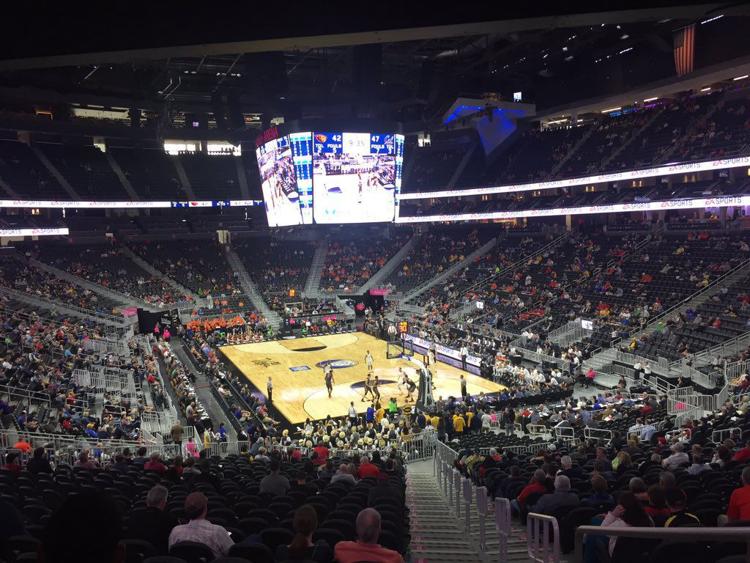 There is nothing quite like a Las Vegas lock, a guarantee, a 100-percent-sealed-in-a-vault sure thing.
Sometimes we think and sometimes we know, and it's a whole lot more fun to know. We think Arizona will win the Pac-12 Tournament, even with a dark cloud looming over their season. We think Arizona State is primed for its deepest run in years. We think Stanford's Reid Travis will show up in a big way. Sure, we think all that.
But we know we'll have a good time in Las Vegas, because we always do.
Here are 12 other absolute locks for Las Vegas.
1. Deandre Ayton will win Pac-12 Tournament's Most Outstanding Player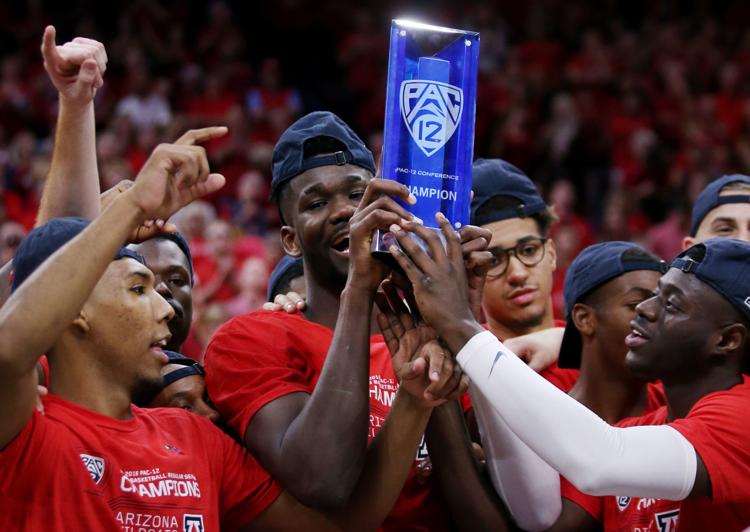 Allonzo Trier has been all-that-and-more for the Wildcats, but no one in the conference — and few in the country — have delivered on a game-in, game-out basis like the Cats' star big man. The subject of controversy to close out the regular season, Ayton has seemed to channel his frustration into production. In the three games after his name was dragged through the mud by ESPN — in a report that has since come into question — Ayton averaged 22 points and 16 rebounds. For the season, he's at 20-and-11. If those numbers hold up for a championship run in Vegas, no one will be able to deny those simple facts and figures.
2. Aaron Holiday will play himself into the NBA Draft's first round
UCLA's second go-round with a Holiday has proven more fruitful than the first. Older brother Jrue was nice in his lone season in Westwood, but younger brother Aaron has been a boon for Steve Alford. Holiday is averaging a Pac-12 best 20.1 points on the season, in large part due to a final flurry that included four 20-plus games, with 29 in an 86-78 overtime win over Oregon and 34 in the Bruins' regular season-ending win over USC. A fringe prospect at times because of his slight frame, Holiday's scoring ability cannot be ignored. He's shot better than 40 percent from 3-point range in each of his three seasons, but this year's 43.9 percent 3-point shooting and 47 percent field-goal shooting has been spectacular.
3. Reid Travis will average 20-10 in Stanford's two games this week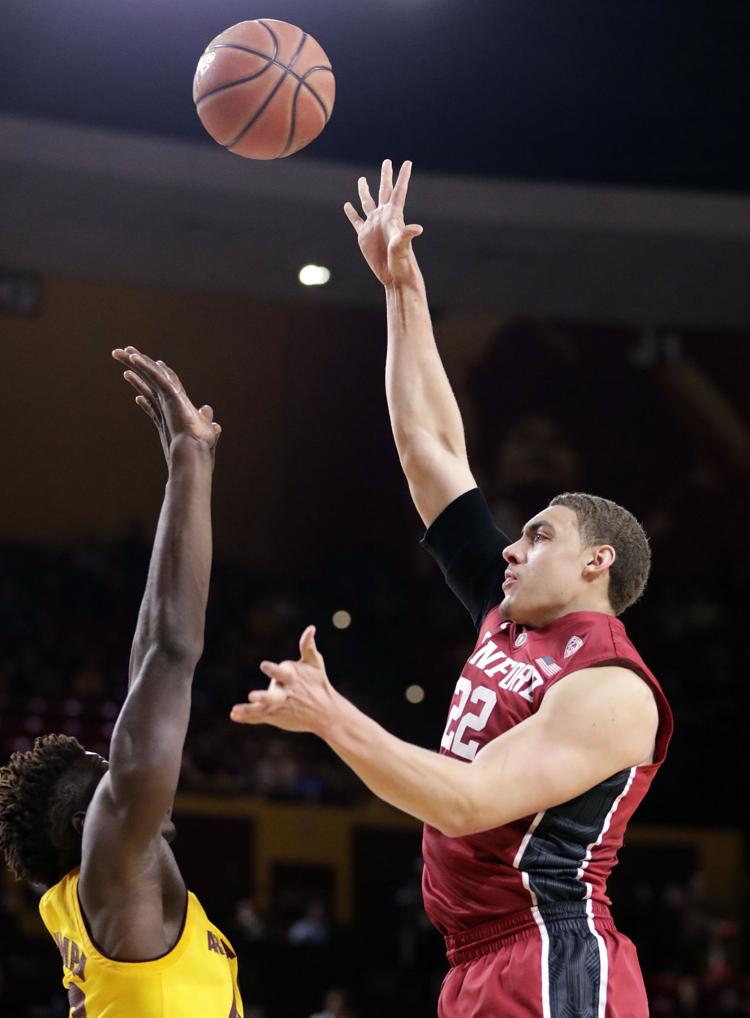 Yes, more than 10 rebounds, and yes, only two games. Stanford is getting bounced by UCLA in the quarterfinals — and that is if the Cardinal beat a Cal team that defeated them in the regular season, one of the Bears two conference wins. But Travis has been a glass cleaner the last few weeks, with 70 rebounds in his last seven games, including 14 in a one-point win over Arizona State to close the season. And don't look now, but he's averaged 25 points in Stanford's 3-1 stretch to close the season.
4. Ernie Kent will coach his last game for Washington State
It's hard to believe — and you can argue downright shocking — that just a decade ago, the Cougars were heading toward the Sweet 16 and their second-straight NCAA Tournament. Boy, have the wheels fallen off. Kent was supposed to be the man to resuscitate Wazzu, but he's never won more than 13 games for the Cougars, and Washington State has just 12 wins this season. He's been given long enough to restore the team, and he hasn't. There's got to be an up-and-comer for the Cougs to target.
5. Mike Hopkins will solidify his status at Washington with an upset of the Trojans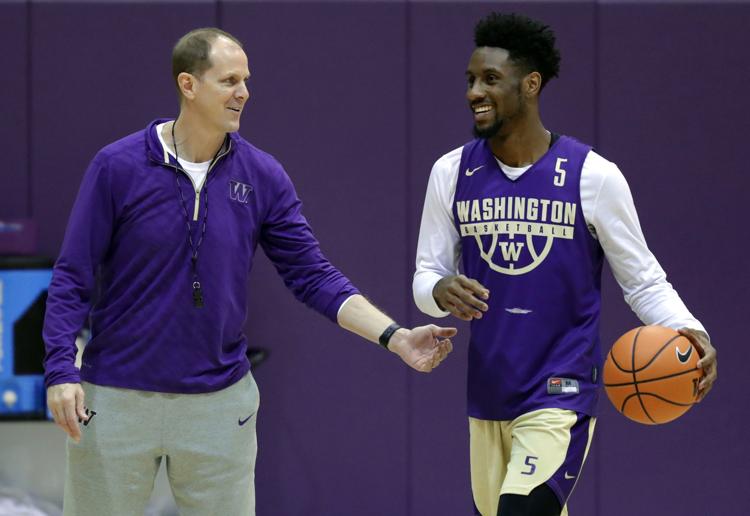 The long-time Syracuse assistant, who was expected to become the Orangemen's next head coach once Jim Boeheim hangs it up, Hopkins instead took over the Huskies and quickly turned them around. With half the NBA talent that Lorenzo Romar had a year ago, Hopkins has won double the games, and the Huskies have some nice conference wins, including victories over Arizona and Arizona State. And here's the dirty little secret: USC hasn't beaten anybody this year, at all.
6. Shannon Evans II will hit at least eight 3-pointers
ASU's Evans, Bobby Hurley's prized pupil who followed him from Buffalo, has been the league's premier 3-point shooter this season, averaging nearly three per game. He's not exactly the straightest shooter, as he ranks outside the top-15 in percentage, but with 87 treys and a winnable game against Colorado to open the tournament, he'll be on the lookout in Las Vegas. Of course, then Arizona waits, and he could chuck up a dozen against the Wildcats.
7. Jordan McLaughlin will drop at least 10 dimes for USC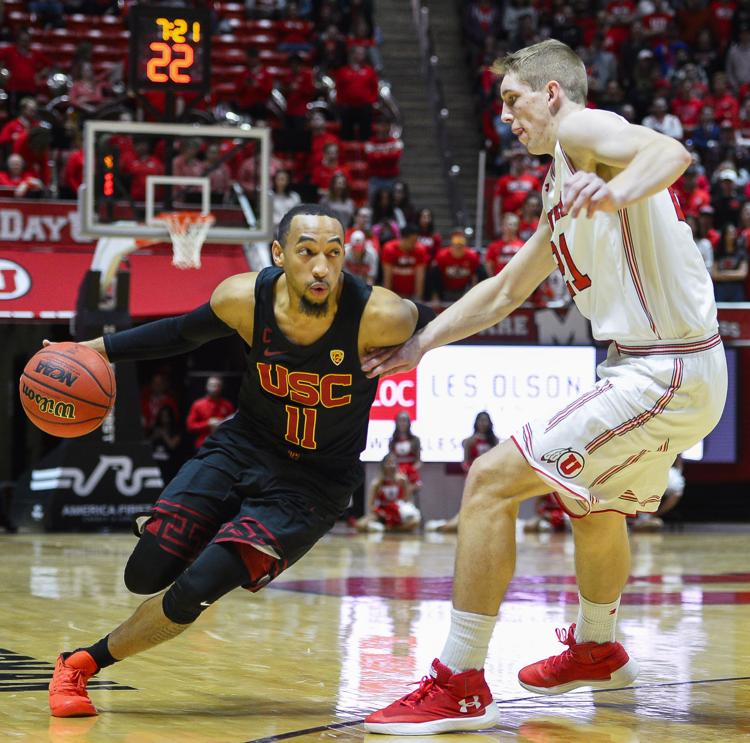 The Pac-12's purest passer, McLaughlin has been absolutely dominant at distributing the ball this season. He has an astounding 232 assists — nearly 60 more than the conference's No. 2 passer, Aaron Holiday — and a manageable 72 turnovers to go with it. That 3.2 assist/turnover ratio leads the league, too. USC is counting on a big game for McLaughlin, particularly because it could be the only one for the Trojans, who might face a tough quarterfinal test in Washington.
8. Oregon will not make it to the championship game for the fifth time in six seasons
Dana Altman has been a pretty good bet in Sin City, as Oregon has advanced to the championship game four times since 2013 (every year except 2014, when UCLA beat Arizona). The Ducks have won it all as a No. 4 and as a No. 3 seed, but as a No. 6 this year and lacking the talent of the past half-decade, Oregon's good fortunes will turn.
9. Larry Krystkowiak will miss his bigs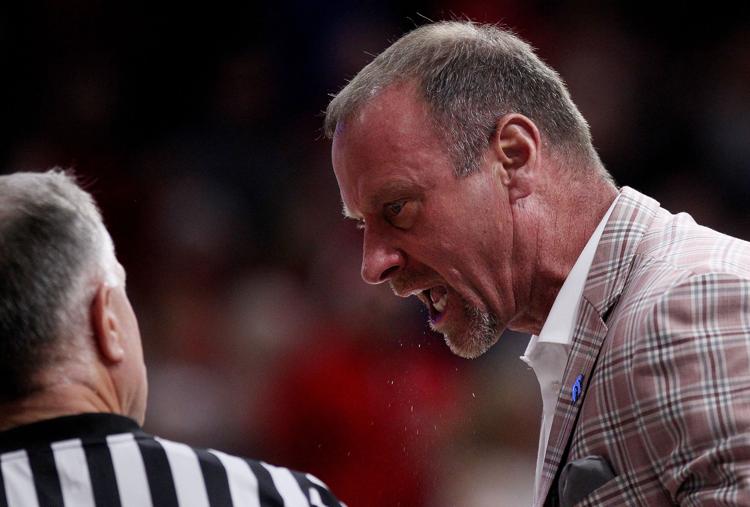 Two years ago, Utah took advantage of a down year for Arizona by relying on star big man Jakob Poeltl and a blossoming Kyle Kuzma. A year later, Kuzma became of the league's best, and now, this year, the Utes are faint in the paint. Their best scorer, Justin Bibbins, is all of 5 feet 8 inches tall. Their best rebounder, Tyler Rawson, only averages 6.8 to go along with 10.7 points. Not Ayton numbers. The Utes haven't torn up the conference tournament in the past, but it'll be a particularly brief run this year.
10. CU's George King will catch fire, however briefly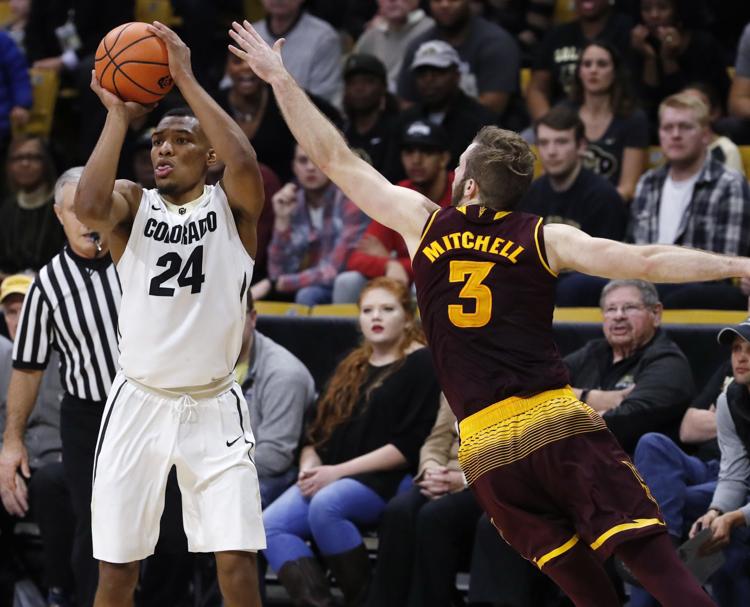 We're banking on the Buffaloes falling to Bobby Hurley and the Sun Devils in the first round, but King could recapture his Las Vegas mojo from a couple years back, and things could turn for Colorado. In 2016, King averaged 21.5 points in two games, shooting 13 for 27 from the field, as the Buffaloes beat Washington State and fell to Arizona.
11. Tres Tinkle will score 20, but that still won't be enough to get past UW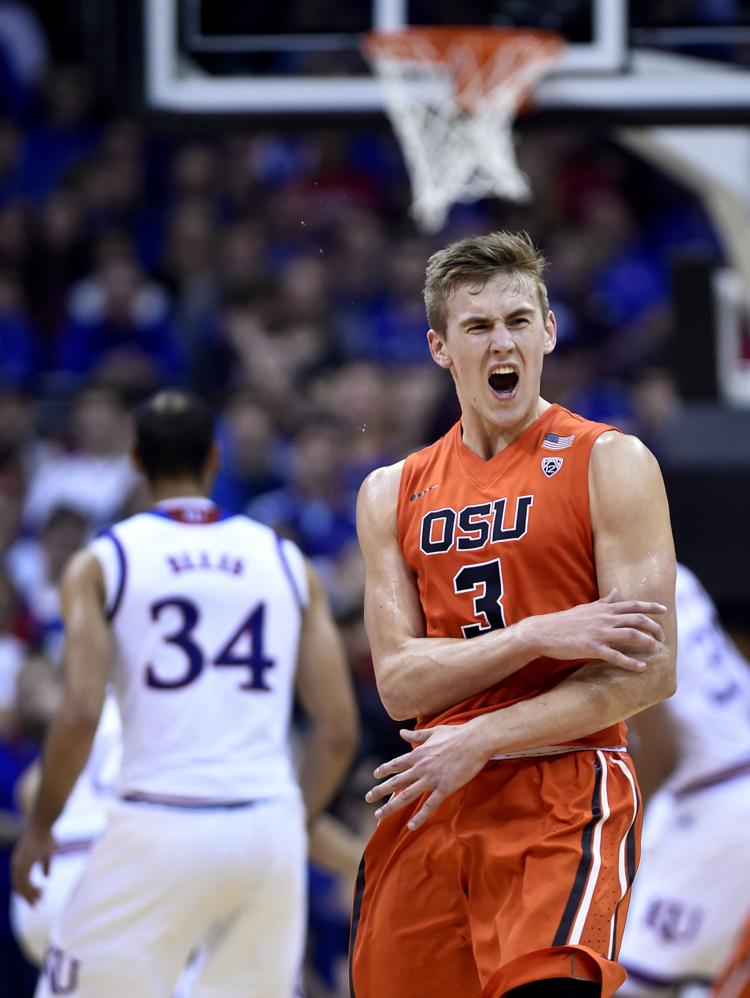 Tinkle is one of the best pure scorers in the conference, and his father Wayne knows how to put him in a good position. Oregon State has taken a step back this season, losing some winnable games — two-point losses to Utah and Arizona State early in conference play still sting — but Tinkle has been a star. He started the year with three straight 20-point performances, and he'll end the year with another one.
12. Kingsley Okoroh will send two balls into the rafters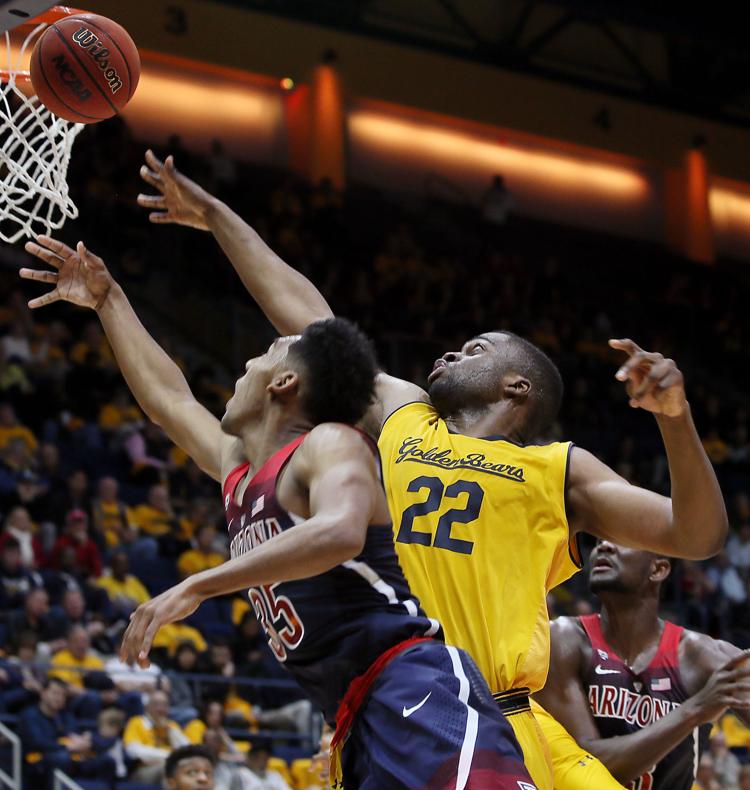 Cal's British blocker, Okoroh has ascended as a swatter the last two years, averaging 2.2 blocks last season and 2.0 this year. He'll pick up a couple for Cal against No. 5 seed Stanford, and they'll be just about the Bears' only highlights of the day.