PHOENIX — If Gary McKnight had a choice, he wouldn't have spent a day driving through the desert, nor making an extended stopover to replace two tires on his Ford Expedition. In the triple-digit madness of Blythe, California, of all places.
But the Mater Dei High School basketball coach did and, the way he figures it, his Monarchs are better off for it.
So, he says, are the college coaches on hand to watch Mater Dei and the West's other top high school teams in the Section 7 tournament this weekend at Phoenix-area high schools.
Created solely for National Federation of High School teams — meaning none of the "national" high school teams or travel-ball clubs — Section 7 is one of the events the NCAA has pushed for in an effort to wrestle control away from the club-ball scene after the federal investigation into college basketball exposed recruiting issues.
"The kids, I think, look better and … I think college coaches as a whole would rather see teams execute and do things than watch up-and-down crap basketball," McKnight says.
The argument against summertime high school tournaments is that club events feature a higher overall talent level, and with teams who also tend to have at least some continuity on their rosters.
"Unless you have a point guard who refuses to pass the ball, and then your big men never see the ball and it's miserable," he said. "Here, at least, you've got high school coaches who are trying to control the situation for the most part."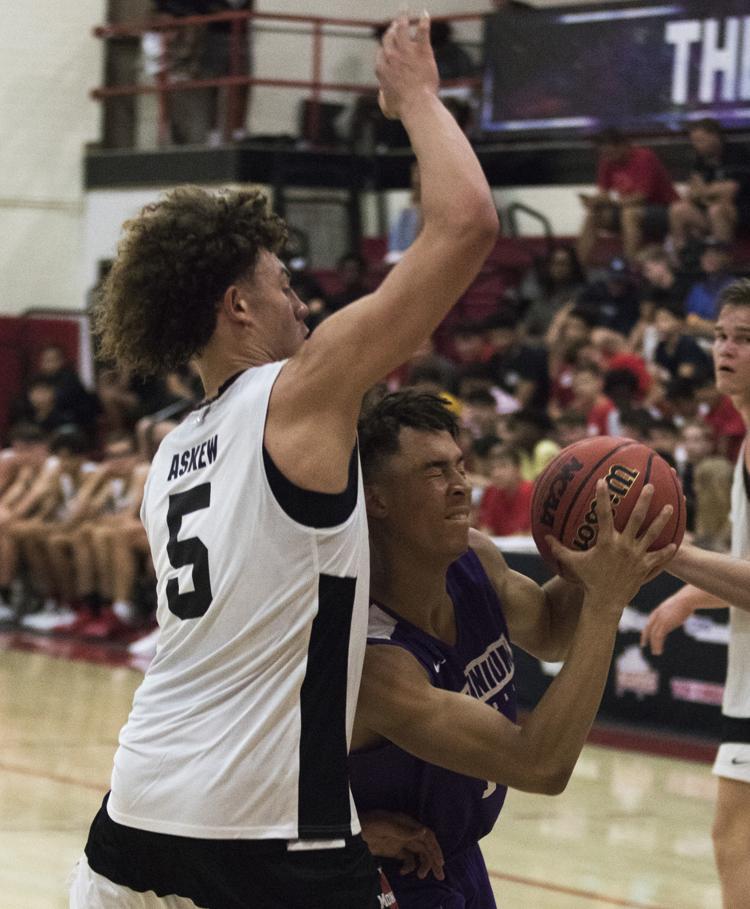 College coaches couldn't weigh in for this story even if they wanted to: Media is forbidden from talking to them, one of many rules the well-organized Section 7 event is operating under. It's a marked contrast from the club-ball tournaments in which just about anything goes other than college coaches and fans having to sit on opposite sides of the gyms.
At Brophy Prep, where the most high-profile games are being played this weekend, media members are forbidden from talking to players anywhere except in a small roped-off interview area between the school's two gyms.
Once he went inside those ropes Friday evening, Mater Dei point guard Devin Askew spoke enthusiastically about what he was seeing.
"Both circuits play hard, but when you play in a high school arena, you get the best of everyone," said Askew, a five-star prospect in the class of 2021 who took an unofficial visit to Arizona before the weekend. "It's a lot of team game out there. Not really a lot of individuals."
Although efforts were made to put similarly skilled teams together in the event's nine brackets, Mater Dei opened with a 94-59 drubbing of Goodyear Millennium, which features UA target DaRon Holmes, a four-star power forward from the class of 2021.
After the perennial Southern California powerhouse schooled Millennium before UA staffers and other college coaches such as USC's Andy Enfield and ASU's Bobby Hurley, Holmes remained upbeat about the experience.
"We're a local high school team out of Goodyear, so this is big for us," Holmes said. "We were excited to play a team like that. So we did what we could. We tried to bring a lot of energy in the first half, but in the second half, they just got us."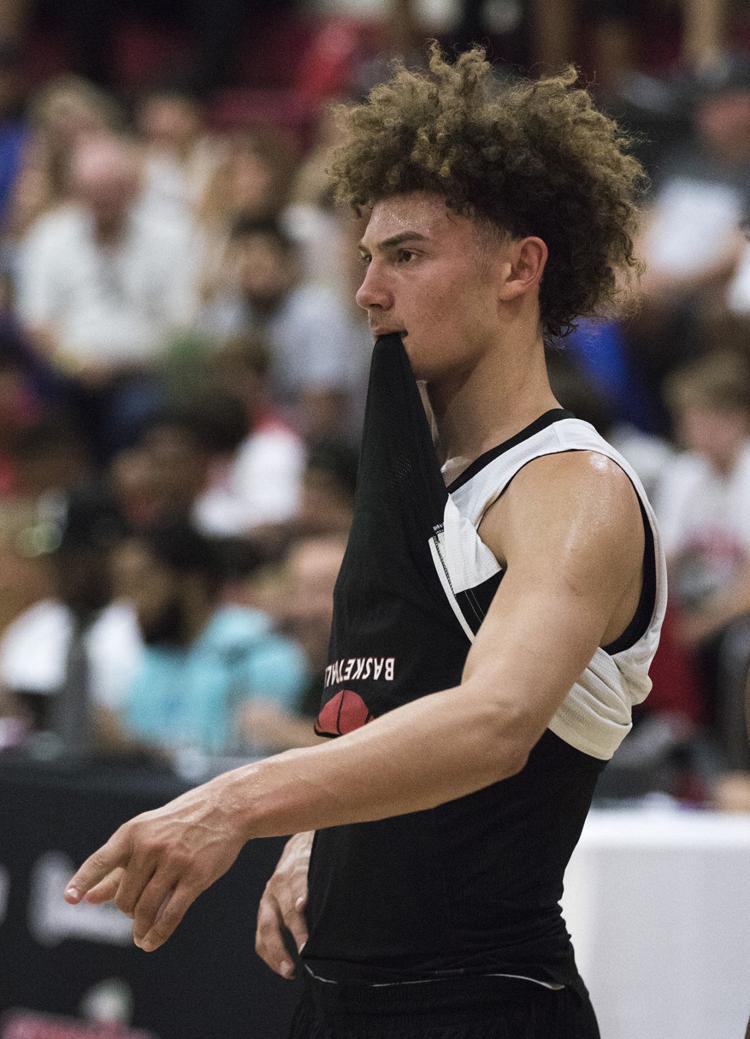 For Salpointe Catholic, the Section 7 event is also a chance to play on a bigger stage after competing in Class 4A. The Lancers proved they belong by beating California's Heritage Christian and St. John Bosco in their first two Section 7 games.
"The other guys on our team from Tucson don't get much (attention) as maybe I would — and I've got to drive to Phoenix" to get it, said Salpointe standout Evan Nelson, a mid-major target who also plays for the Phoenix-based Powerhouse Hoops club team. "This is good. It shows what we can do."
Many of UA's top targets in Section 7 are rising juniors or sophomores, with some seniors off to USA Basketball or ineligible because they play for national high school programs. The younger guys are already veterans of many different sorts of summertime events.
The high school tournaments being played around the country this week are coming on top of "elite" individual camps, USA Basketball events and, of course, the club-ball tournaments, of which college coaches now can watch only one weekend in July.
It's so busy that Jaden Hardy, a five-star combo guard from the class of 2021, couldn't even rattle off his exact schedule in the upcoming month. He said he knew he was headed to a Chris Paul guard camp, the Nike-sponsored Peach Jam club event and that he thought he was headed to USA Basketball later next month.
"I'm really just trying to keep my body well," Hardy said.
Hardy's teammate at Nevada's Coronado High School, Richard "Pop Pop" Isaacs Jr., already went to Brazil this month to help USA Basketball win the FIBA Americas U16 gold medal, and now he's still rattling through more summer of events.
This week's event was with his Coronado teammates, but Isaacs said it compared to club-ball atmosphere in some respects.
"It's almost like an AAU event, where college coaches are sitting right in front of your face," said Isaacs, a top class of 2022 guard. "We had the same high school team coming back so playing with those guys wasn't different but it was definitely a different atmosphere for sure."
Coronado beat California's Chaminade High School 82-70 on a smaller auxiliary court at Brophy, with only about 100 people watching, but even there, Hardy said he was impressed.
"It was a good atmosphere, actually," Hardy said. "I didn't know it was gonna be like this. I think this is good for us to be with our high school teams early and get ready for the high school season."
Then again, the way Heritage Christian guard Skyy Clark sees it, it's all basketball.
High school, skills camps, club ball, whatever.
"All hoopers, they just bond really well, once they get on the court and put egos aside," said Clark, a 2022 point guard whom Arizona is also targeting. "We just bond. There's not much difference."